---
Mindful Meals: Wolf Trap's Revamped Concessions Menu features fresh, local products and plenty of gluten-free and vegan options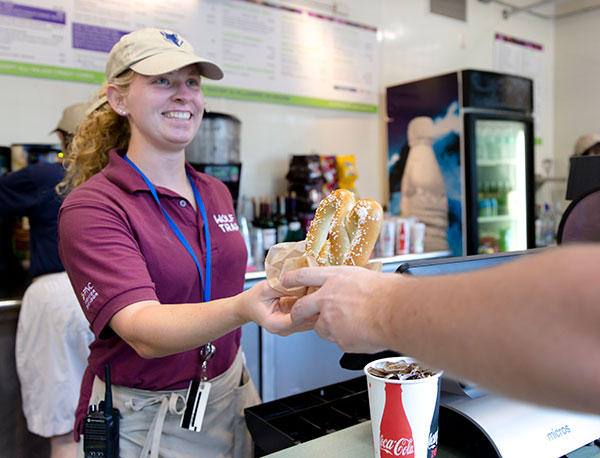 Jun 16, 2017
Go behind-the-scenes with Wolf Trap's Director of Food & Beverage, TJ Pluck, who has revamped the Filene Center Concessions menu to focus on locally sourced products, custom brews, and quality ingredients that will make your next trip to Wolf Trap memorable.
How do you go about putting together the Concessions menu?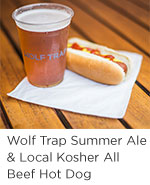 We're always looking at food trends and listening to what fans say they want. I try to create a menu that is a balance of tried-and-true favorites, like our locally sourced, all-beef kosher hot dogs, and mix it up with fancier fare, like the artisanal cheese sampler sampler. At the end of the day though, the common thread is quality. When people come to Wolf Trap, they expect to experience something special – the artists always live up to that expectation, and the food should too.
Why the focus on local food and products?
There are two primary reasons: First, Wolf Trap is the only national park for the performing arts, and that comes with a special responsibility to care for our environment and our community. One way to do that is to focus on local, sustainable products that don't have to travel too far. Second, our fans want great food, and the best way to guarantee that is to work with local and small businesses that care as much about their products as we do.
What are you most excited about?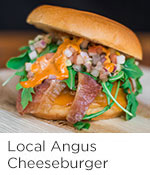 The Local Angus Cheeseburger is new this year, and it's delicious – it's a great example of what's possible when you find good local vendors. The cheeseburger is made of grass-fed, free-range beef from Roseda Black Angus Farm in Monkton, Maryland, and guests will have their choice of adding thick, smoky bacon, freshly-made pico de gallo, arugula, creamy guacamole, or spicy chipotle aioli.
I'm also excited about Wolf Trap Summer Ale. We worked with our friends at Caboose Brewing Co., right here in Vienna to craft a seasonal pale ale that's perfect for a hot summer day. Brewer Justin Weems went for something airy, with a light hop bitterness to balance out the sweetness of toasted biscuit malt. I think Wolf Trap fans are going to love it.
For those who have specialty diets, what would you recommend?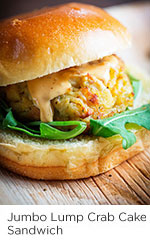 Now, you have choices, and they're tasty ones. Here are just a few: The Mezze Tray is vegan, with freshly made hummus and tabouli, veggies, and marinated olives. You can add handmade tortilla chips that we get from a local family-owned company, Abuelita Mexican Foods. We have several gluten-free options too: the Jumbo Lump Crab Cake sandwich with remoulade sauce is always a crowd-pleaser, but a new recipe and optional gluten-free bun makes it a gluten-free option for the very first time.
Any tips for first-timers?

Yes! Remember, you need to enjoy your food outside the theater. New this season, you can bring your drinks in, but you'll need to purchase a Pavilion Cup, which helps prevent spills. Also, we love that people can bring their own picnics – but if you forgot something, you can always stop by Concessions and supplement your meal. But, most importantly, have fun!
Recommended Posts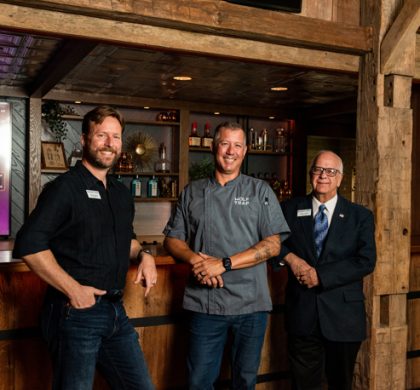 Nov 08, 2023 - The Barns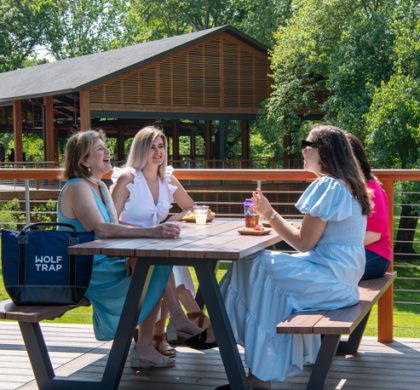 Jul 24, 2023 - Experience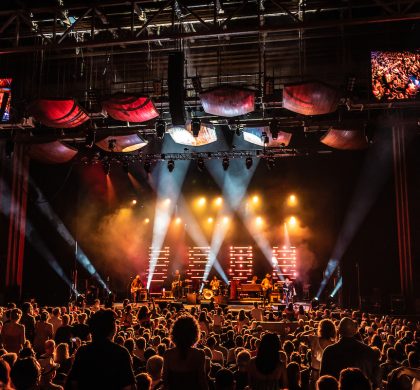 May 23, 2023 - Summer