---
Find Your Park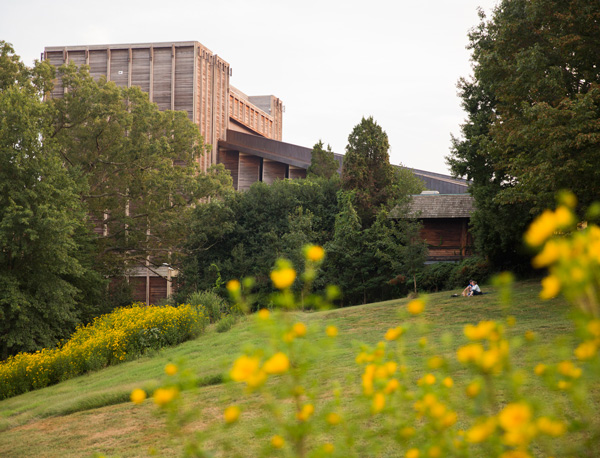 May 23, 2016
Hundreds of thousands visit Wolf Trap each summer to hear their favorite artists sing their favorite songs. They picnic, relax, and connect with friends and family. But the Filene Center stage is just one piece of what makes Wolf Trap unique. Check out the map below and explore all 117 acres of Wolf Trap National Park for the Performing Arts.
This summer, you're invited to celebrate the 100th birthday of the National Park Service. Find Your Park at Wolf Trap.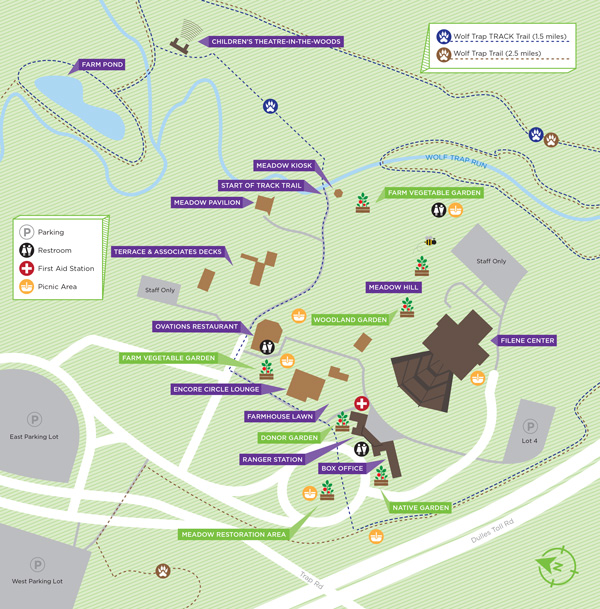 Children's Theatre-in-the-Woods: Magical place where thousands experience the arts for the first time. Learn more
Decks: Start the evening with private, pre-show festivities. Learn more
Encore Circle Lounge: VIP lounge for Wolf Trap members. Learn more
Farm Pond: Once a livestock pond on Mrs. Shouse's farm, this woodland pond is home to dozens of fish and amphibians.
Farmhouse Lawn: Mrs. Shouse often hosted dignitaries at her farmhouse—including world leaders on the eve of the historic Dumbarton Oaks Conference, at which the United Nations was formulated.
Gardens: Home to the Park's 95 bee and 45 butterfly species—the gardens support biodiversity and prevent erosion with native flowers, herbs, and veggies.
Meadow Hill: Popular sledding location for family memories and winter fun.
OVATIONS: Capital Restaurant Concepts prepares specialty dinners and picnics. Learn more
Ranger Station: Headquarters for NPS info, programs, and tours.
Trails: A relaxing stroll or workout worthy run through 65 acres of forest, gardens, wetlands, and creeks. Learn more
Wolf Trap Run: This meandering creek leads to the Potomac.
Looking for ways to Support Your Park this summer? Click here! 
Recommended Posts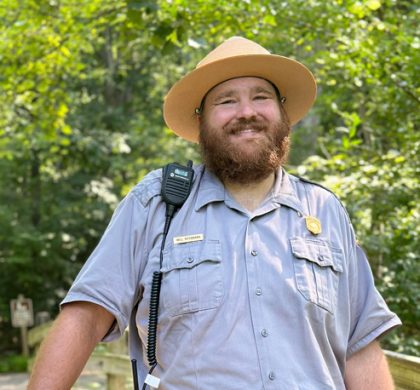 Jul 28, 2023 - NPS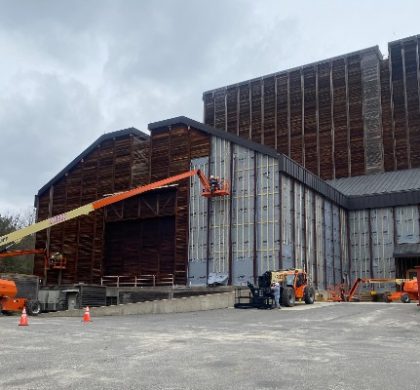 Apr 01, 2021 - NPS