---
This Month at Wolf Trap: November 2022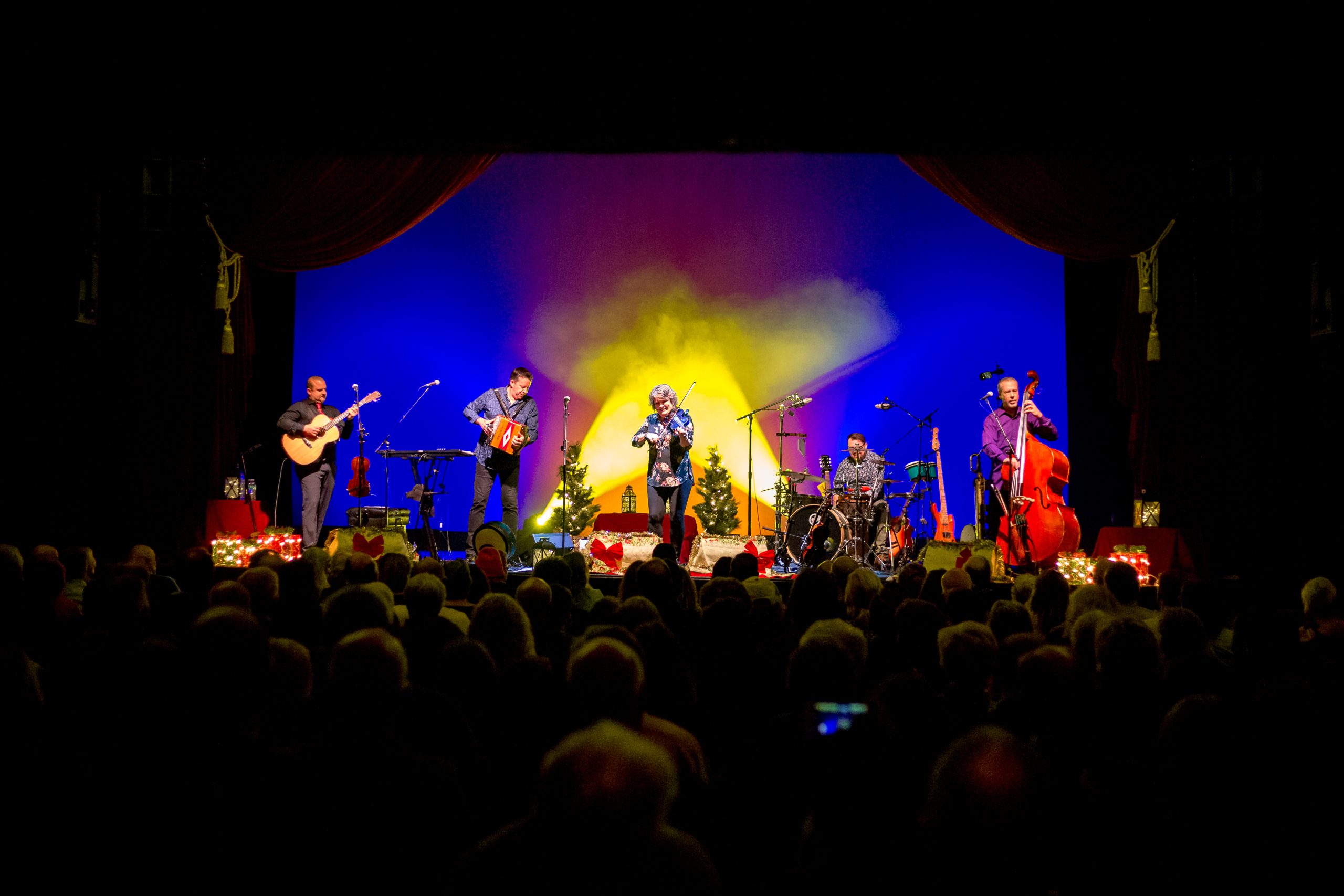 Nov 01, 2022
As the temperatures fall this autumn, there's no better way to warm up than with an exciting indoor concert at The Barns!

From Brazilian jazz and singer/songwriters to Grateful Dead piano covers and Mozart, check out what's next in our concert line-up for November.
November 4: Stephen Kellogg
Singer/songwriter Stephen Kellogg is a storyteller at heart. He's presented a TEDx talk and released a book of essays, but one could argue the stories truly lie in his music. His songs meander between folk, country, and rock, capturing the complexity of life through raw and powerful lyrics with a sometimes mellow, sometimes driving guitar accompaniment.
If his latest single, "To the Ones Who Need It Most," is any indication of his forthcoming album—Keep It Up, Kid (releasing December 2022)—audiences are certainly in for a treat. Kellogg will perform at The Barns on November 4, showcasing the greatest hits from his past five studio albums.
Lyric highlight: "These days it's been hard to find a reason, so many different ways of disagreeing. I'm raising up a toast to the ones who need it most: May we all know the love."
November 5: Eliane Elias
Jazz pianist and singer, Eliane Elias, brings a bit of São Paulo, Brazil to The Barns on November 5. Her impressive discography spans 31 albums, including her 2022 Grammy-winning album Mirror Mirror (2021) and the newly released, Quietude, and nearly four decades. Elias' smooth, soothing vocals and fresh bossa nova beats on piano keep audiences wanting more.
"I like to make music that I personally would like to hear," Elias says. "This album [Quietude] makes me feel good, at peace, and relaxed, and I hope that listeners feel the same."
In the news: "Elias' intoxicating vocals emote the ambient calm of a forest after a soft rain; her vibrancy is a force unto itself. With powerful artistry, her naturally prodigious talent is even stronger as the years pass—a feat capable only by the true elites of the musical world." – DownBeat magazine
November 10: JD Souther
There are few artists who can name drop the way Songwriters Hall of Fame inductee JD Souther can. Just a few of the legendary artists he's penned songs for include The Eagles, Linda Ronstadt, James Taylor, Trisha Yearwood, Dixie Chicks, and Brooks and Dunn. And that's not all.
"Hanging out in the bar at the Troubadour with Glenn Frey and Jackson Browne and playing open mike Mondays, then opening for Poco and The Flying Burrito Brothers was the best study in songwriting I can imagine," says Souther.
For the past few years, he has turned his attention on performing his greatest songwriting masterpieces. Souther returns to The Barns on November 10!
Souther's songwriting credits: Linda Ronstadt's "Faithless Love," The Eagles' "Heartache Tonight," Don Henley's "The Heart of the Matter," and Souther's own "You're Only Lonely."
November 11: Paul Huang and Anne-Marie McDermott
We're excited to welcome back violinist Paul Huang and pianist Anne-Marie McDermott to The Barns on November 11. Their program will take you on an inspiring musical journey spanning the 18th to 20th centuries.
The dynamic duo will perform Arvo Pärt's Spiegel im Spiegel (Mirror in the Mirror) for Violin and Piano (1978), Prokofiev's Sonata No. 1 in F minor for Violin and Piano, Op. 80 (1938-46), Mozart's Sonata in F major for Violin and Piano, K. 376 (1781), and John Corigliano's Sonata for Violin and Piano (1963).
Fun facts about the artists: Huang plays on a violin that was made in 1742 called the "ex-Wieniawski" Guarneri del Gesù. McDermott is a familiar face at Wolf Trap; this marks her fifth performance at The Barns.
November 17: Wolf Trap and District of Raga Present Rudresh Mahanthappa and Hero Trio
Master jazz alto saxophonist Rudresh Mahanthappa kicks off Wolf Trap's exciting new collaboration with District of Raga, a volunteer-run organization that aims to showcase the musical and cultural influences of South Asian artists to audiences in the DC area. Learn more about the District of Raga series here.
Mahanthappa is most well-known for his 2015 album Bird Calls, described by PopMatters as "complex, rhythmically vital, free in spirit while still criss-crossed with mutating structures." He was named alto saxophonist of the year nine times by DownBeat magazine and has received a Guggenheim Fellowship and a Doris Duke Performing Artist Award. He is currently Director of Jazz at Princeton University.
In addition to Mahanthappa's many accolades, he knows how to put on a good show complete with wild improvisations and soaring runs. You won't want to miss a single note of his performance at The Barns on November 17.
Did you know: Mahanthappa's 2022 digital EP Animal Crossing is inspired by the video game of the same name. One of the songs is a saxophone cover of the Animal Crossing: New Horizon's theme song.
November 26: Newmyer Flyer Presents: The Songs of Burt Bacharach & Hal David
Jam out with some of the DMV's best musicians as they pay homage to Burt Bacharach and Hal David's songwriting prowess. On November 26, Newmyer Flyer will fill The Barns' stage with a 12-piece band and an array of the DC area's finest singers including Nikko Atiim Nixon, Anita King, Steve Washington, Lynn Verronneau, Desson Thomson, Shuga Shang, Margot MacDonald, and Deeme Katson.
Bacharach and David were the masterminds behind hit songs such as "I Say a Little Prayer," "Do You Know The Way to San José," "Always Something There To Remind Me," "Wishin' and Hopin'," and "One Less Bell to Answer."
November 27: Eileen Ivers
The holiday season is just around the corner, and there's no better way to get into the spirit than with fiddler Eileen Ivers. On November 27, she will hold an afternoon and evening performance of traditional Christmas classics and foot stomping and hollerin' roots music.
Ivers honors her Irish and American heritage by blending traditional Celtic sounds with bluegrass, French-Canadian, Cajun, Appalachian, and Americana influences. She is also known to use live looping in her performances to create complex layering.
In the news: The Washington Post describes Ivers as "the future of the Celtic Fiddle," and The New York Times calls her "the Jimi Hendrix of the violin."
November 30: Holly Bowling
Blending jam band favorites with her classical piano training is what Holly Bowling knows best. She rose to fame after releasing piano covers of songs by The Grateful Dead and Phish, defying the norms and stretching the boundaries of her instrument.
"When you go to see someone play solo piano, you're not expecting them to stand up, pluck the strings, drum on the frame, hit the strings with mallets, or place magnets and EBows inside of the piano," Bowling says.
She has gone on to perform at Carnegie Hall, play with Greensky Bluegrass and The Grateful Dead's Bob Weir and Phil Lesh, and release four albums of solo piano music. Bowling will close out Wolf Trap's November concert line-up at The Barns on November 30.
Did You Know: In late 2020 Holly Bowling embarked on The Wilderness Sessions—a virtual solo concert tour where she set up her piano in the heart of national parks and landmarks such as Yosemite National Park, the Bonneville Salt Flats, Bruneau Canyon, the Beartooth Mountains, and the Badlands of South Dakota.
You won't want to miss out on the dynamic variety of performances at The Barns this November! Get your tickets and view the full calendar here.
Recommended Posts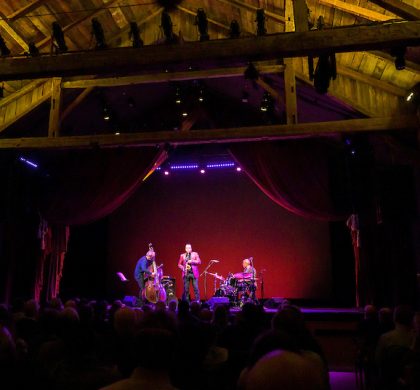 Mar 02, 2023 - The Barns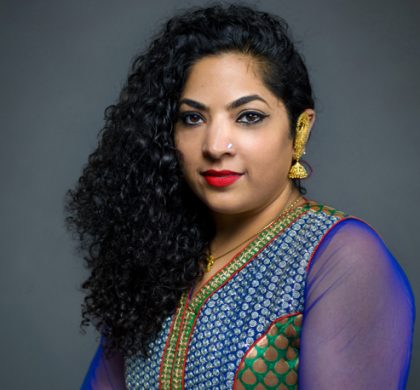 Feb 02, 2023 - The Barns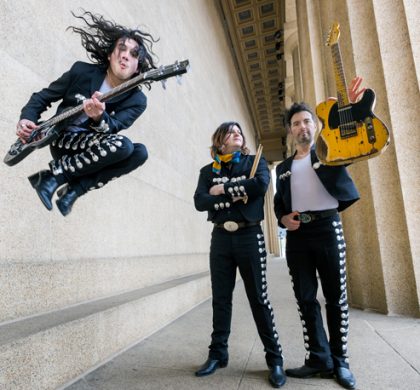 Jan 20, 2023 - The Barns