---
Wolf Trap x District of Raga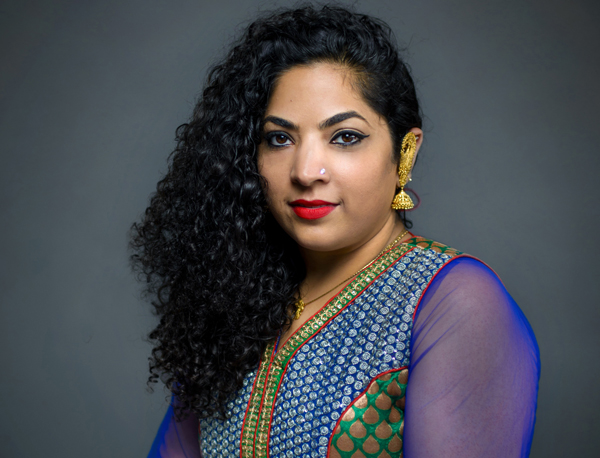 Oct 31, 2022
Wolf Trap and District of Raga join forces to present a series of dynamic performances at The Barns celebrating the musical and cultural influences of South Asian artists in the United States. Curated by District of Raga founder and director Nistha Raj and Wolf Trap's Director of Programming Diana Ezerins, this new series highlights diverse offerings of traditional classical music and dance from the South Asian diaspora, as well as genre-bending music by world-class artists.
Launched in 2017, District of Raga is a DC-based, volunteer-run organization focused on presenting and preserving the performing arts and culture of South Asia. Founder and director Raj, was born to Punjabi immigrants and raised in Houston, where she learned western classical violin before studying Hindustani violin in New Delhi. This fueled her love for Indian classical music and interest in blending elements of western and eastern genres in innovative ways.
Before the start of the series, Wolf Trap spoke with Raj to learn more about the artists that will be featured at The Barns and what audiences can expect during these extraordinary performances.
One of the era's defining saxophonists, Rudresh Mahanthappa has topped numerous jazz critics' polls over the past 15 years. His recordings are regularly recognized among the best of the year, and his cast of collaborators includes artists with similar distinctions, such as pianist Vijay Iyer, guitarist Rez Abbasi, and saxophonist Steve Lehman.
With the Hero Trio, Mahanthappa pays Charlie Parker the ultimate tribute with a project that summons his unending creative spirit into the 21st century. Mahanthappa leads a freewheeling trio, with François Moutin on bass and Rudy Royston on drums, bringing a variety of tunes to life.
Don't miss renowned Kathak artist Rachna Nivas perform her powerful tour-de-force solo! Kathak translates to "the one who tells stories" and is a major form of Indian classical dance based on storytelling through real time interactions between musicians and dancers.
A pinnacle feat of the Kathak tradition, Nivas' solo blends dance, music, poetry, and storytelling. A highly-improvised interplay between live music and dance, this show will thrill, rouse, and immerse you in the unparalleled magic of live art.
Known as the "Raga Pianist," Utsav Lal's Ragas to Reels seamlessly stitches together classical Indian music and Irish traditional music. The culturally-fluid program blends long scale raga forms with reels, jigs, and airs, which complement each other and create a thrilling listening experience that's greater than the sum of its parts.
Lal's long and impressive career began at the age of nine, challenging commonly understood ways of improvisation to develop his own style for the piano. Lal has toured the world presenting his ground-breaking work on the piano at leading venues including Carnegie Hall and the Kennedy Center.
Lal's Ragas to Reels features a rotating ensemble cast, infusing a fresh repertoire in an energetic and colorful statement of unity.
Expect the unexpected when this all-star lineup melds electronic with traditional music! Each of the equally-acclaimed artists' experiences and backgrounds come together to create a unique, genre-bending evening.
This performance features the innovative tabla and electronica artist Karsh Kale, virtuosic hammered dulcimer player Max ZT, and the ethereal vocals of Priya Darshini. Accompanying artists include saxophonist Jeff Coffin (of Dave Matthews Band and Béla Fleck and the Flecktones), Grammy-nominated singer/songwriter and guitarist Becca Stevens, cellist Dave Eggar, and violist Nathan Schram.
Do not miss this opportunity to experience one of India's leading classical female vocalists! Kaushiki Chakraborty's immense depth and vocal control, along with her impressive three-and-a-half octave range, will leave you amazed.
A household name in Hindustani classical music, Chakraborty continues to prove why she is regarded as one of the finest classical voices of the modern era. Chakraborty and her instrumentalists will take audiences on a journey far away from the hustle and bustle of daily life during this extraordinary performance.
Experience the full District of Raga series and more at The Barns at Wolf Trap this season!
Recommended Posts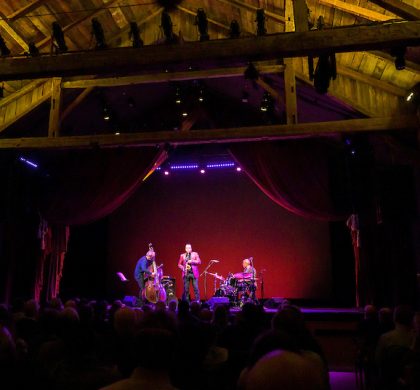 Mar 02, 2023 - The Barns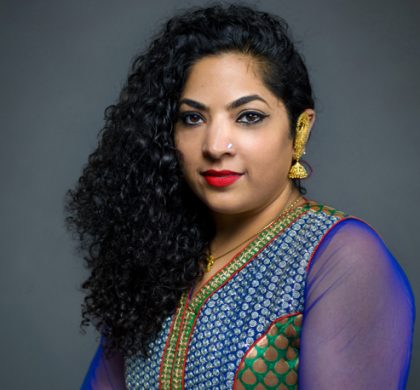 Feb 02, 2023 - The Barns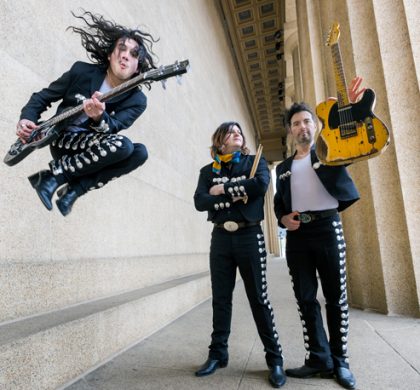 Jan 20, 2023 - The Barns