---
Permission to Be Curious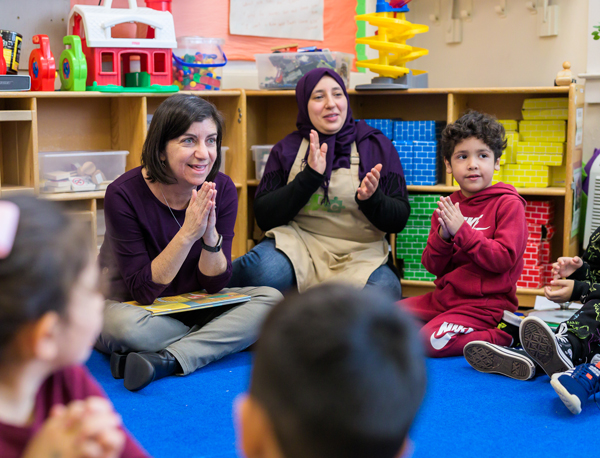 Nov 08, 2023
Advice from Wolf Trap Teaching Artists on How to Set the Stage for Arts Learning
Arts integration is a powerful tool that can be used to create deeper, more meaningful learning experiences for young children. Research indicates that it can build stronger child-teacher interactions,1 increase language development,2 support social-emotional development,3 expand math learning,4 and improve teacher practice.5 But for some teachers, incorporating the arts into their lesson plans is not something they gravitate toward naturally.
When first meeting with classroom teachers to plan their residencies, Wolf Trap Teaching Artists report that some teachers say that they feel unsure of or intimidated by arts integration because they're not confident in their own artistic abilities. But teachers don't need to be classically trained dancers, singers, or actors to integrate arts effectively into their classroom practice, they just need to be open to the experience.
Wolf Trap asked several of its teaching artists to offer advice on how teachers can best set the stage for arts-centered learning in their classrooms:
Give Yourself Permission to Be Curious–and Take Risks
Wolf Trap Teaching Artist Sara Council (arts discipline: movement, dance), suggests that: "when beginning to practice movement integration, teachers should give themselves permission to be curious…. It's normal for movement to feel intimidating, but teachers should remind themselves that they often ask students to do things that feel new and different. Understanding what that feels like is crucial, and modeling taking risks in a safe environment is powerful for the students!"
Follow the Child's Lead
Wolf Trap Teaching Artist Gabriela Cohen (arts discipline: music), says: "The way you present the content is just as important as the content itself. All children learn and absorb differently; if there is a child who is just observing and not actively participating, or one who seems distracted, it doesn't mean they are not learning or benefiting from the lesson. Be flexible and allow yourself to follow the child's lead, even if it's not in the direction you intended to take."
Be Part of the Experience
Wolf Trap Master Teaching Artist Valerie Branch, (arts discipline: movement, dance) encourages teachers to: "be part of the experience – inspire students to find their own creativity and take leadership over their learning by first engaging in the activity with them. This encourages the students that are shy or unsure and helps balance the students, so they are ready to soar."
Have Fun!
Wolf Trap Master Teaching Artist Wincey Terry-Bryant (arts discipline: music),says:"I tell the teachers to enjoy themselves. We possess an innate desire to join in with things that are fun. When you see someone having an enjoyable time, you want to participate. When learning is fun, teaching is easy."
For more information about the benefits of arts integration and strategies for incorporating the arts into classroom learning, visit: Wolftrap.org/education.aspx.
1 Clinton, Yvette, Ph.D., and Bhattacharya, Sharike, Ph.D. (2020). Pilot Evaluation Report: Wolf Trap Institute Classroom Residencies in Richmond and Norfolk, Virginia. ICF.
2 Alliance Arts for Learning Institute, 2012.
3 Green, M., M.F.A., & Sawilowsky, S., Ph.D. (2015). Social Innovation Fund Grant Final Report Year 3.
4 Song, M., Ludwig M., and Marklein M.B., (2016). Arts Integration: A Promising Approach to Improving Early Learning, American Institutes for Research
5 Clay, J., Campbell, V., & Madsen, C. (2015). CUNY Creative Arts Team Astor Early Learning Program Evaluation Findings.
Recommended Posts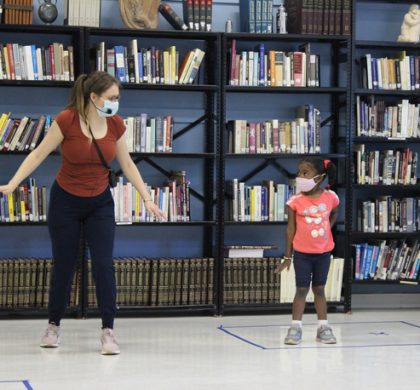 Nov 28, 2023 - Education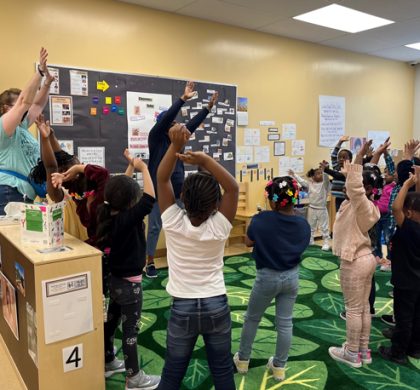 Nov 08, 2023 - Education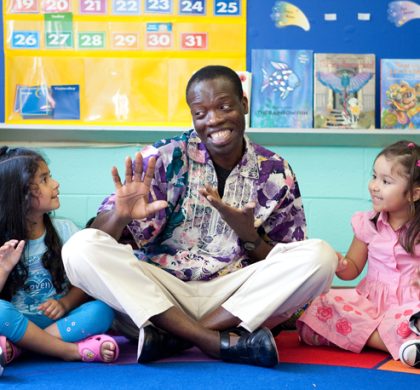 Nov 08, 2023 - Education