---
Dining at The Barns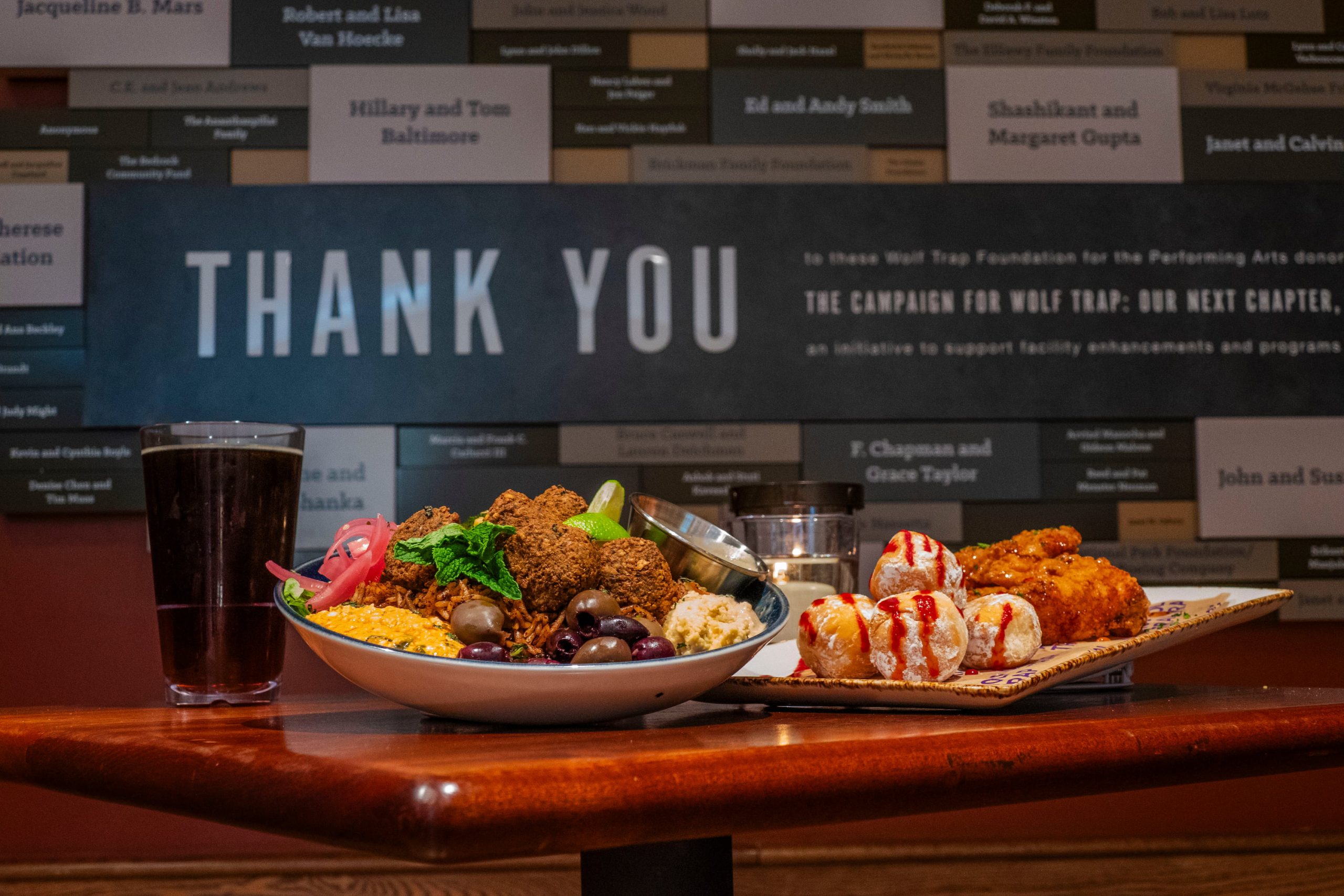 Nov 03, 2023
When music moves inside at Wolf Trap, fabulous food awaits you! The Barns menu helps to make a great night out even better. From bowls to burgers to beer, there's something for everyone to enjoy before a performance.
TJ Pluck, Director of Food and Beverage, shares how the team plans the menu at The Barns, along with his favorite offerings!
Upscale Comfort Food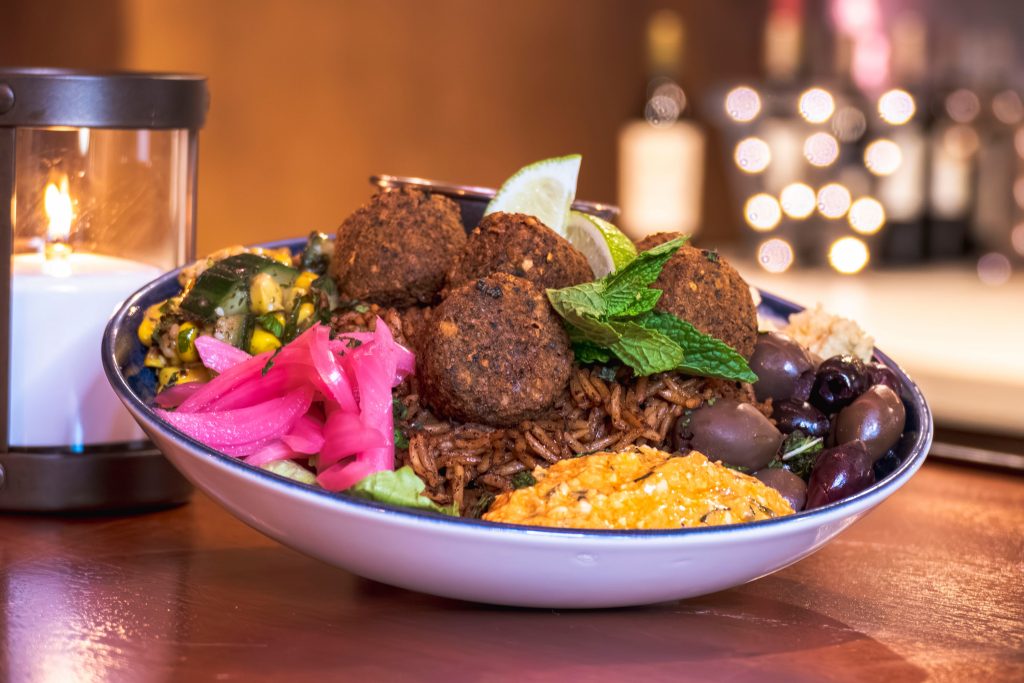 If you've ever attended a performance at The Barns, then you know the atmosphere is cozy and comfortable, which is exactly how Pluck describes The Barns menu.
When planning the menu, "Chef Chris Faessen and I hit the ground running," Pluck says. "Both of us are foodies, so we follow tons of Instagram accounts, see what other restaurants and concessions are doing, and what the trends are."
As food bowls grow in popularity, so has the newly added Mediterranean Falafel Bowl. The bowl includes basmati rice "seasoned with TLC from Chef Chris," Pluck says, along with pickled red onions made in-house, feisty feta, lemon tahini dressing, and falafel made to order, ensuring that every serving is hot and crispy!
Fresh Local Ingredients
"We try to source local ingredients, and we do a lot of the prepping in-house since we have a Chef, Sous Chef, and a talented seasonal staff," says Pluck.
The Smash Burger is a great example of this collaboration. Brioche buns are from Leon's Bakery in DC and patties are made with a blend of brisket, short rib, and chuck. The succulent burger is topped with American cheese, boom boom sauce, and pico de gallo, and is served with truffle salt fries.
Another delicious local and new item to the menu is Fried Chicken & Donuts, featuring Hot Honey sourced from Wolf Trap beehives! Infused in-house with chilies, the honey is accompanied by a raspberry coulis and served with warmed glazed donuts and chicken tenders.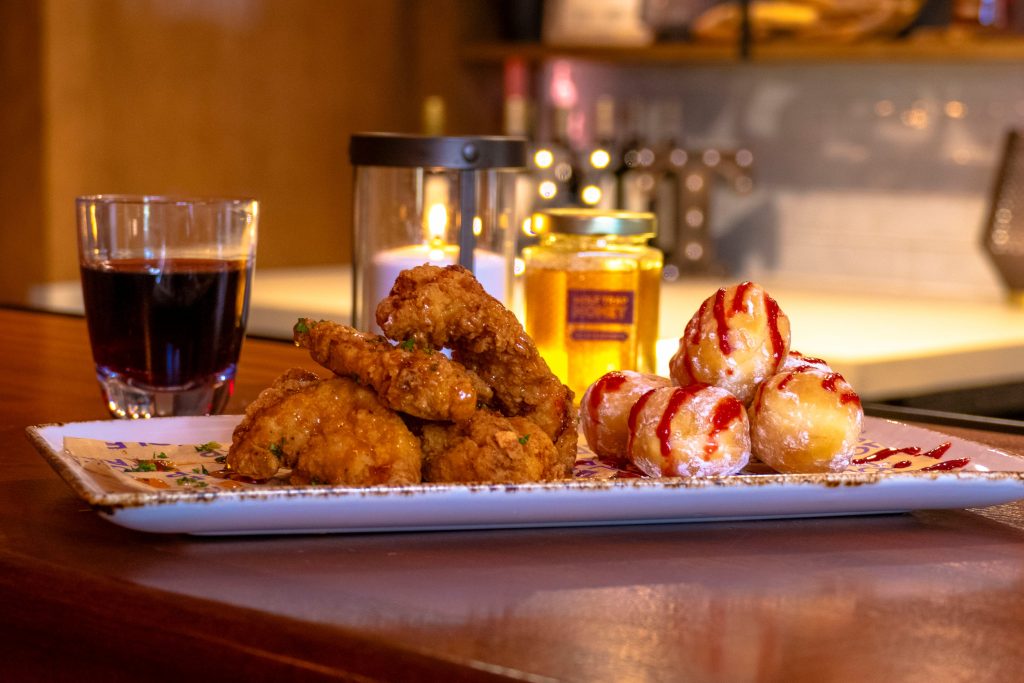 Thinking Outside the Box
Among all the choices on the menu this season, Pluck has an unexpected favorite.
"I would say one of my favorites is the Lamb Sliders, and that surprises me because I'm from Ohio. We never had that growing up, but it's so flavorful." Pluck describes the seasoning that Chef Chris puts in the burgers as "magical."
It's not just food on the menu at The Barns; an expansive drink menu is also available. The Barns Brown Ale is a collaboration with Caboose Brewing made especially for Wolf Trap and "fits in with the warmth of The Barns." In addition to alcoholic beverages, Cold Brew Iced Lattes are now offered this fall, with flavors including Mocha, Caramel Macchiato, and French Vanilla.
"We like to be playful in what we offer, so everything has a bit of creativity infused," says Pluck. "You don't get straightforward pulled pork; we put it in bao buns, Korean style with a different slaw on it."
The same goes for sides and desserts at The Barns, whether it's the new Truffle Fries or fan-favorite Pumpkin Bread Pudding with Warm Bourbon Sauce.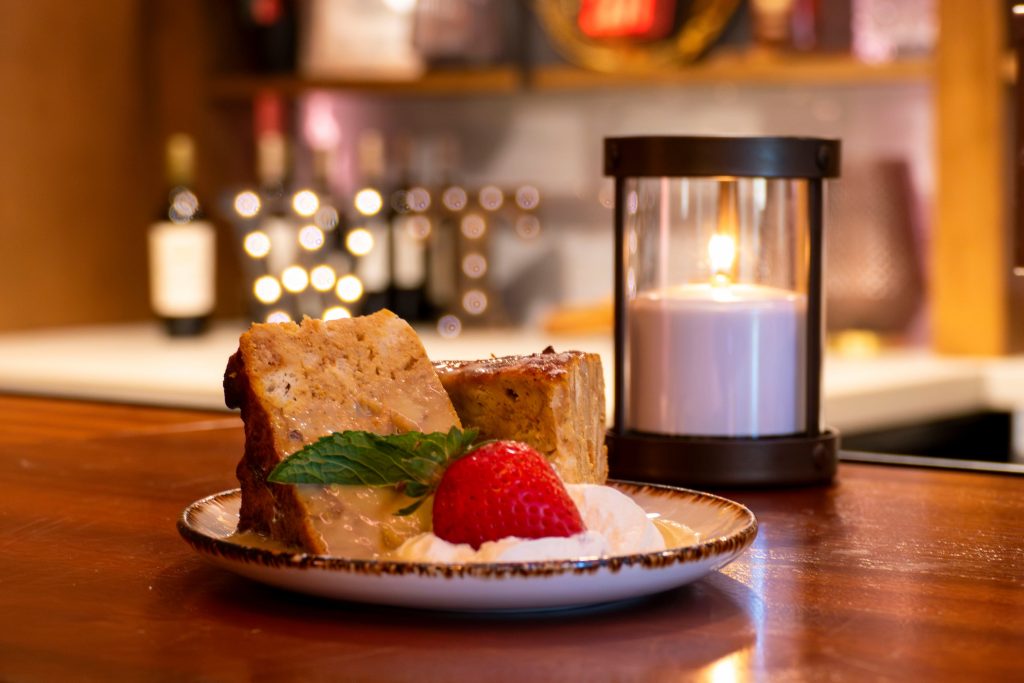 (Chicken) Tender Loving Care
Pluck uses the phrase "TLC" several times when talking about his work. It's evident that care is at the forefront of the food at The Barns. Staff prep the food daily, and plates are made to order, making sure that patrons are getting the freshest and most delicious food possible–at times surprising patrons.
"People visit and say, 'we didn't know you had food this good!'" Pluck chuckles, going on to say, "We're very proud of what we do at The Barns and what we've accomplished."
Food for All Seasons
As delicious as all of these items are, Pluck notes that the menu items can change from year to year, and even season to season. "In the Fall, the menu might be a little heavier, and we'll see a change in the menu in winter and spring with offerings that are a bit more refreshing to eat."
Don't worry about your favorite Barns menu item disappearing—Pluck is quick to add that "While Chef Chris and I try to keep it seasonal, we keep favorites like the fish and chips; we have very devoted fans that come in and we appreciate that they have their go-to picks."
Join Us!
Food service at The Barns begins 90 minutes before each performance. Check out the full menu offered at The Barns on wolftrap.org!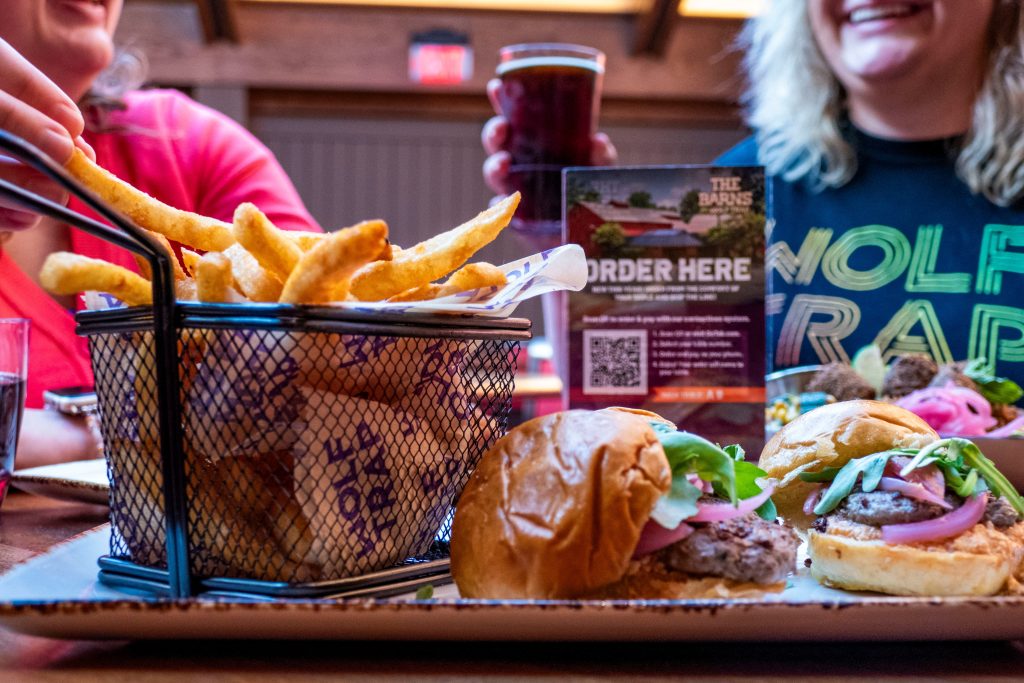 Recommended Posts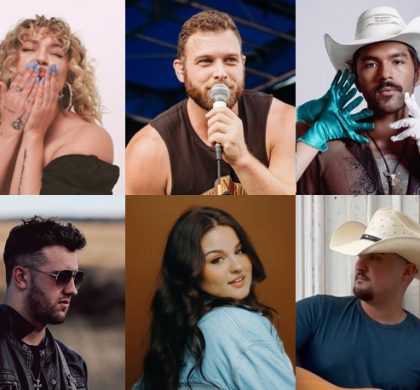 Nov 27, 2023 - The Barns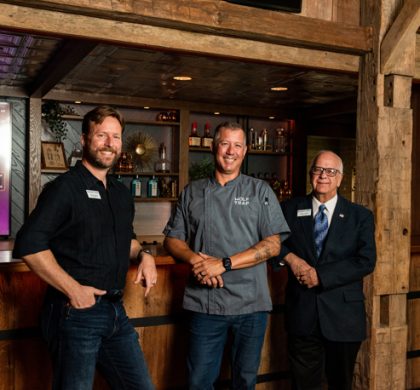 Nov 08, 2023 - The Barns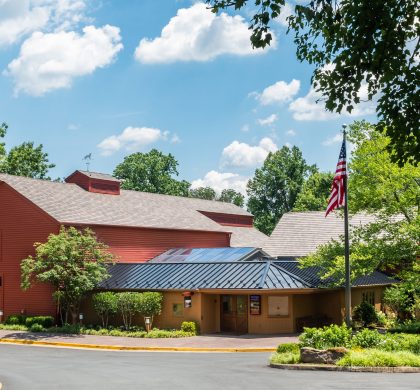 Oct 25, 2023 - The Barns