---
Raising The Barns Roof with High School Grant Performances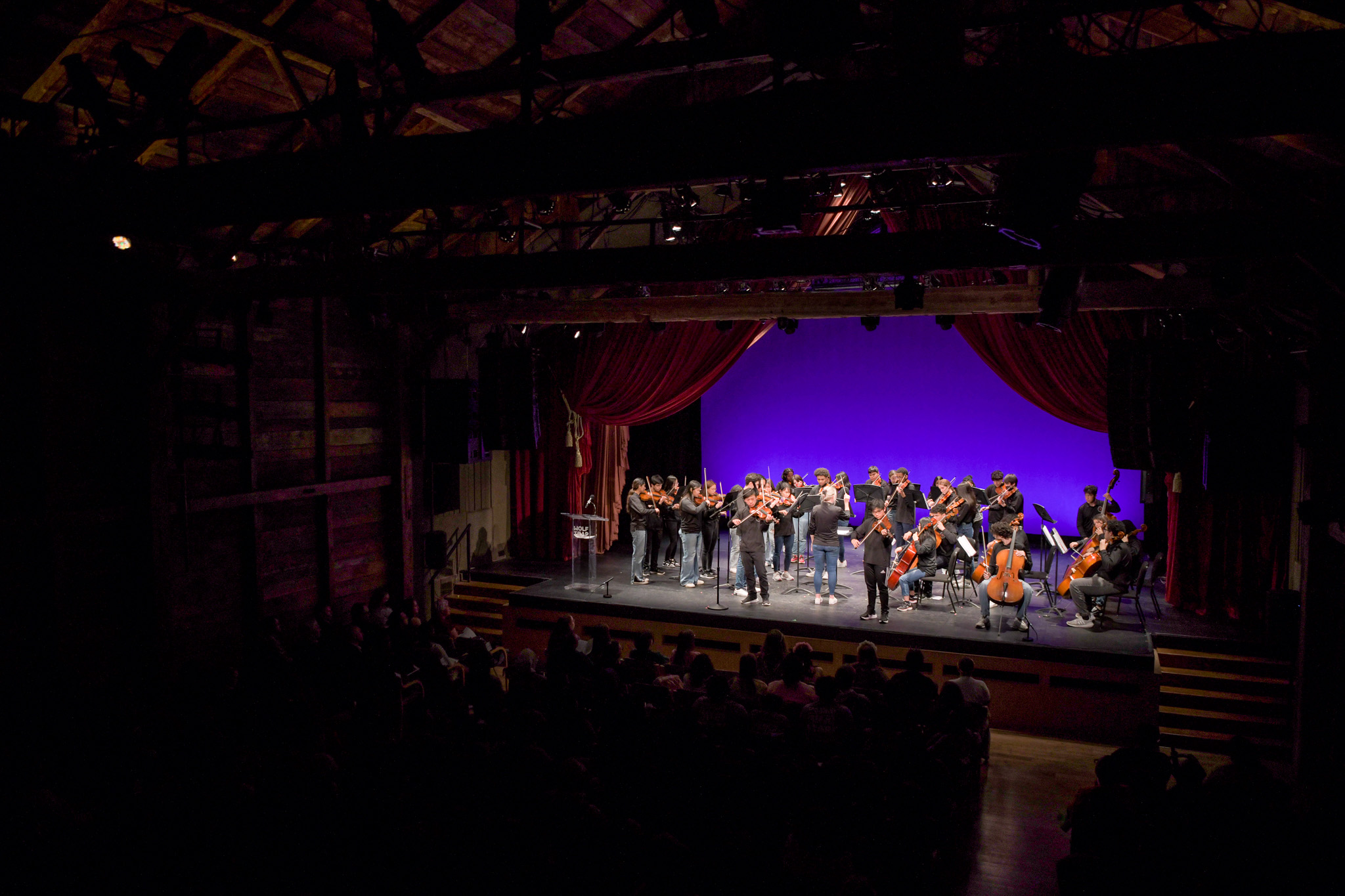 Oct 13, 2023
Grants Day Made a Triumphant Return to The Barns Stage This Past Spring with Hundreds of Participants from Washington, DC-Area Public High Schools
April 2023 included a night to remember at The Barns at Wolf Trap. But it wasn't an evening familiar to most patrons of The Barns. It was Wolf Trap Grants Day, an event devoted to this year's recipients of Wolf Trap's High School Grants for Performing Arts Teachers and their students and families.
While the night was filled with a crescendo of performances, the day started off considerably quieter with performing arts teachers and students from eight DC metro area public high schools arriving at Wolf Trap's Center for Education for a series of learning activities. Justin Daniel, a performing arts teacher from Tuscarora High School in Loudoun County and a two-time grant recipient, was giddy with anticipation. He already knew what to expect: Grants Day at Wolf Trap was his favorite part of the 6-month process from receiving a grant to bringing a project to the stage.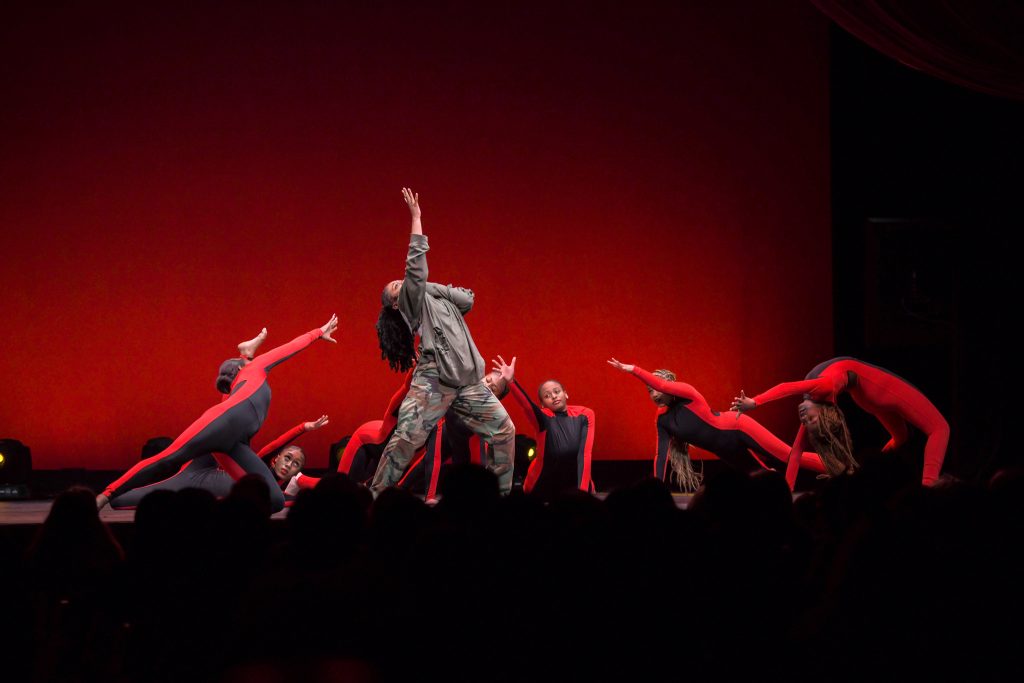 "Don't get me wrong, receiving funding for a special project is fantastic," Daniel said, "but what I found even more valuable is the experience the students had coming to Wolf Trap, and learning more about the opportunities available to them, as they prepare for future careers."
Cate Bechtold, Wolf Trap's Director of Internships and Community Programs, agrees. "A huge benefit of our grants program is that it provides teachers and students an opportunity to spend the day at Wolf Trap and to perform at a real working performance venue."
"We program a day full of educational activities with the intention of introducing students to career paths in the arts," Bechtold continues. "Some of those opportunities might be more visible to students, but there are so many people working behind the scenes with roles in marketing, accounting, and programming that are also viable options for future arts leaders."
This year, teacher grantees and their students received a tour of the Filene Center. Later, Wolf Trap staff members from the programming, box office, and communications teams sat for a Q&A session in which they talked about their respective roles. Wolf Trap Master Teaching Artists also led students in drum circles and theater workshops.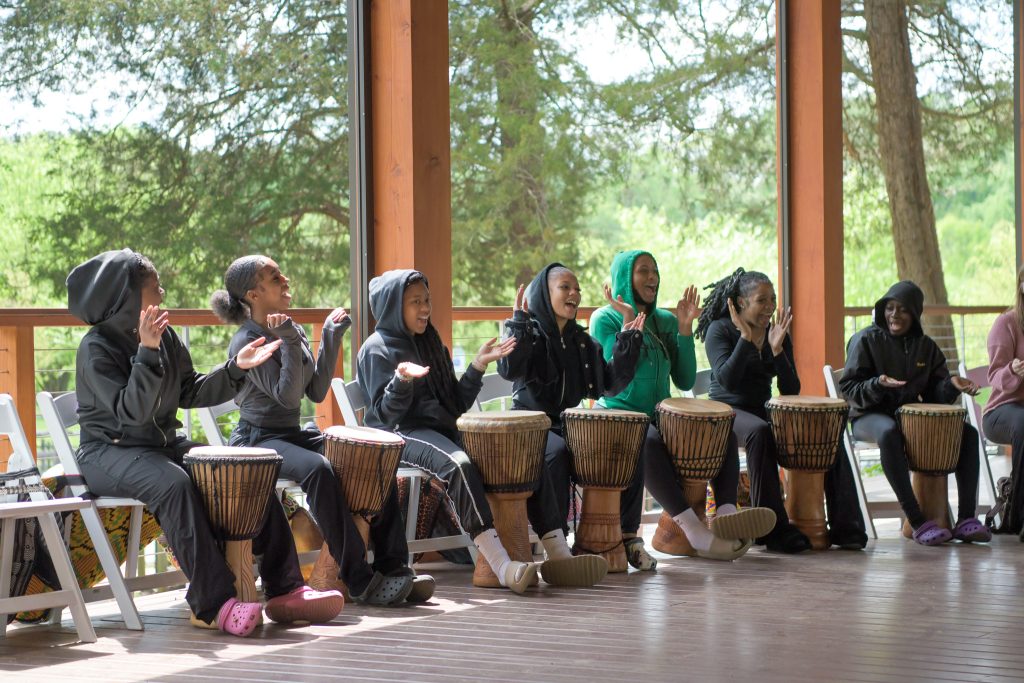 The day ended with outstanding performances on The Barns stage by grantees representing 8 schools from around the metro DC region. Teachers took the stage to receive their awards amidst standing ovations and thunderous cheers from their students.
It will be hard to match the enthusiasm radiating from The Barns during 2023 Grants Day, but Bechtold will try. She shares, "It is my hope in the coming year that we see the continued elevation of commitment and creativity from the teachers and students to their projects and performances." What we know for sure is that Grants Day at Wolf Trap will be back this spring with more exciting projects and opportunities for teachers and students to share together.
For more information on Wolf Trap's Grants for Performing Arts Teachers, visit wolftrap.org/grants.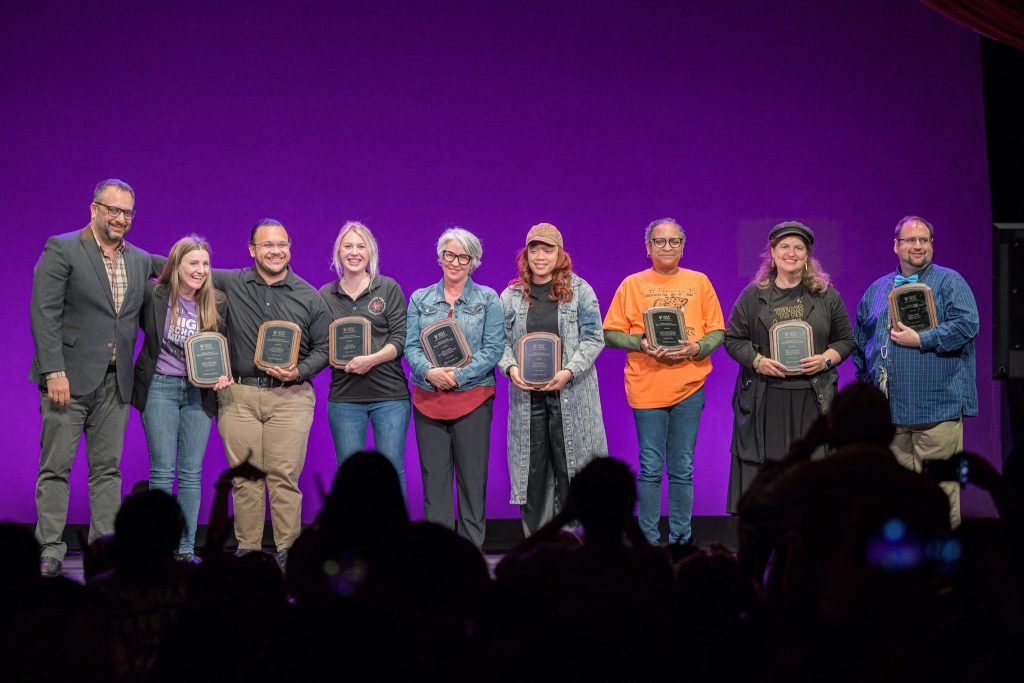 Recommended Posts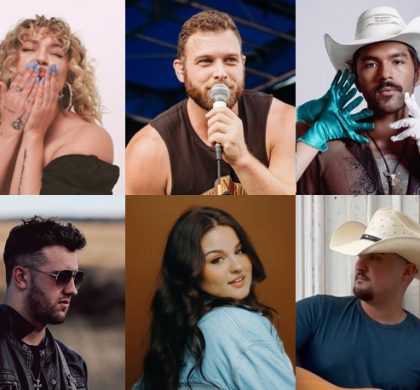 Nov 27, 2023 - The Barns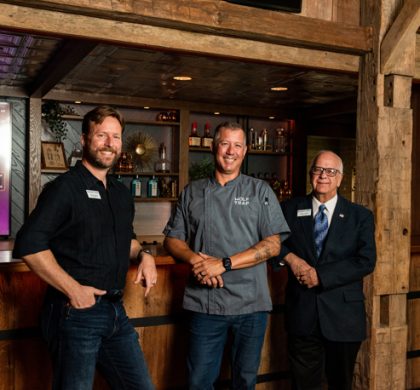 Nov 08, 2023 - The Barns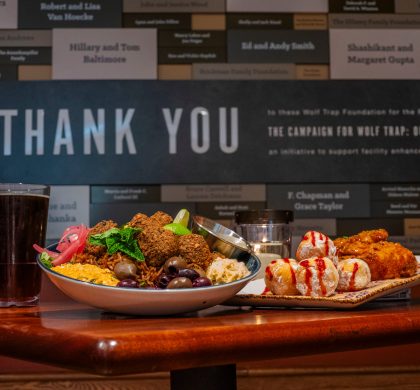 Nov 03, 2023 - The Barns