---
Magpie Celebrates 50 Years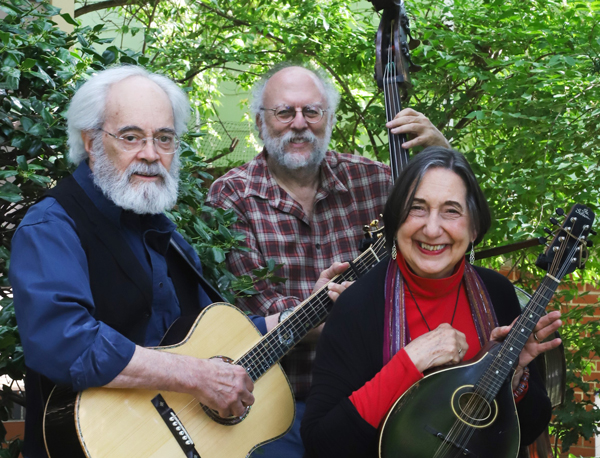 Oct 02, 2023
Greg Artzner and Terry Leonino Take a Look Back at Their Storied Careers as Singer-songwriters and Wolf Trap Master Teaching Artists During Their 50th Anniversary Tour
For 50 years, Magpie (a duo composed of singer-songwriters Greg Artzner and Terry Leonino) has captured the attention of local audiences with performances spanning country, folk, swing, vintage blues, and original contemporary songs—all with a distinct purpose. Greg and Terry are storytellers who use music to share their passions for education, the environment and history with their listeners. As Master Teaching Artists with Wolf Trap Institute for Early Learning Through the Arts, they've curated arts learning experiences to share subjects from recycling and energy conservation to Harriet Tubman and the Civil War with children in schools. Now based in upstate New York, Magpie returns to The Barns at Wolf Trap this fall on Saturday, October 14—one stop on a national tour celebrating 50 years of musical activism.
Wolf Trap: What's special about your 50th anniversary tour?
Greg: We're touring places that are special to us and our music. We kicked off our tour in May at Caffe Lena in Saratoga, New York, which is the oldest running coffee house in the United States. A couple weeks ago, we performed our song cycle about the American abolitionist John Brown at the Freedom Festival in Kansas—a location that's significant to his story as a veteran of Bleeding Kansas. And of course, we're going back to our roots in Kent, Ohio (where Magpie was formed in 1973) and our longtime second home, The Barns at Wolf Trap. We're so fortunate to not only celebrate our music, old and new, but also to reconnect with our favorite communities across the country.
WT: How would you describe Magpie's genre?
Terry: Our music is primarily influenced by southern folk, thanks to my country roots. My mother and grandfather were musicians in Arkansas who introduced me to the music of Jimmie Rogers and inspired me to play multiple folk instruments. Years later, around the time Magpie became a duo, blues and Americana became fixtures of the late '60s and early '70s music culture. Greg played blues guitar, I picked up blues singing, and we found joy in the classic records of Bessie Smith and Gary Davis. Magpie's sound was born out of all these genres in our palette.
WT: You have spent more than three decades making music in the DMV. Tell us about how this community has shaped your artistry.
Greg: We're eternally grateful for Washington, DC's rich and welcoming folk music scene. The Folklore Society of Greater Washington is deeply committed to honoring the heroes of American folk music, from Carl Martin to Emmylou Harris. Through the Society, we met and befriended dozens of fantastic musicians, many of whom we've collaborated and traveled the circuit with for 50 years. Having the Library of Congress—an endless resource of musical recordings and research—in our corner was a treat, too.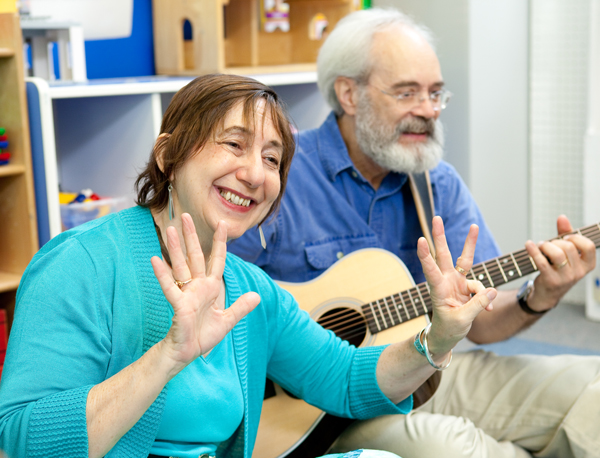 WT: What's your creative process when composing or arranging music? With several instruments under her belt, how does Terry decide which one(s) to play for a certain song?
Terry: Everything depends on the song! I'm a big fan of testing out different instrument possibilities until I find one that clicks. The dulcimer (an Appalachian, plucked-string instrument) is often my go-to, since its sweet-sounding timbre blends nicely with many different textures. But we also love writing harmonies for two guitars. As for the lyrics, sometimes we'll write them first and then the music immediately after, or the other way around. Other times we'll jot down some lines or a melody and revisit them later on, whenever inspiration strikes.
WT: What planted the seed to create educational, socially conscious music?
Greg: Both Terry and I come from a long line of people who used music as a tool for advocacy and storytelling. My father was an activist in the Civil Rights Movement, an era that spawned triumphs, hardships, and a raising of consciousness across the decade. The '60s was all about powerful, action-driven music that kept us informed of political and social happenings. As a child in Ohio, Terry watched a river catch fire in her neighborhood and the sky turn grey because of pollution. She learned at a young age that it's our duty to take care of the planet and sought to share this message through music. We are firm believers that the Earth and social justice thrive on each other, and that's the lyrical motivation for many of our songs and educational programs.
WT: Tell us about your work with Wolf Trap Institute as Master Teaching Artists.
Greg: Terry started out at Wolf Trap first. I was actually working as a nurse at the time and volunteering at Wolf Trap on the side, but I saw how much fun Terry was having and I just had to get involved! As Master Teaching Artists, we aim to enhance children's social and cognitive skills, and music is a means to accomplish that. Tying this into our mission to educate our youth on cultural and environmental matters is the icing on the cake.
Terry: Children remind us why we're alive. They're curious, they're inspiring, and they keep me young! Teaching through music touches hearts and opens dreams, and Wolf Trap is a family of passionate, creative, influential artists who make every moment along that journey profoundly enjoyable. In the early days in the '80s, our friends at Wolf Trap Institute always held national "kick-off" conferences at The Barns for the beginning of each school year. We've done two previous anniversary concerts at The Barns, too, so we couldn't be more excited to return!"
To learn more about Magpie, visit magpiemusic.com. Don't miss a remarkable evening at The Barns with Magpie (and special guests Charlie Pilzer and Rolly Brown) on Saturday, October 14. Buy tickets here!
Recommended Posts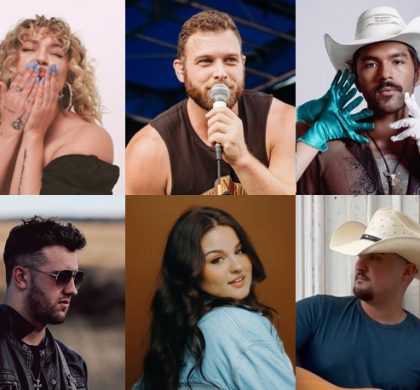 Nov 27, 2023 - The Barns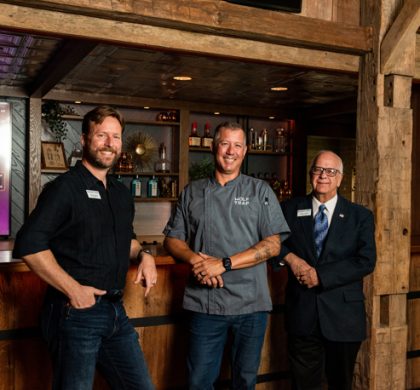 Nov 08, 2023 - The Barns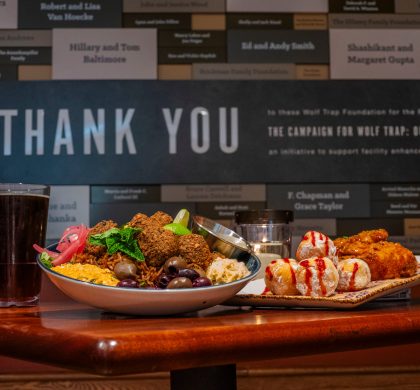 Nov 03, 2023 - The Barns