---
Sharing the Language of Love Through Intergenerational Family Music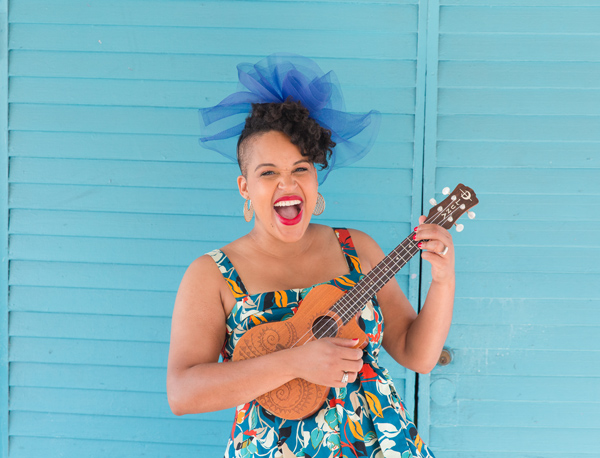 Jun 20, 2023
Jazzy Ash and The Leaping Lizards Will Perform on the Children's Theatre-in-the-Woods Stage Sunday, June 25 as Part of the Out & About Festival at Wolf Trap National Park for the Performing Arts
It's hard to imagine that family music performer Jazzy Ash (née Ashli St. Armant) ever has a bad day. From spirited playground rhymes to soulful lullabies and classic New Orleans-style melodies, Jazzy Ash's exuberant personality shines through her music as she celebrates the rhythms that have been passed down from generations of Black American artists and storytellers in a style that merges the jubilant, brassy sounds of the French Quarter with lyrics that speak to families, shared values, and the joy and community we find in one another.
This summer, Jazzy Ash brings her infectious energy to Wolf Trap's Children's Theatre-in-the-Woods with her band, The Leaping Lizards. She will also be joined on stage by her wife and frequent collaborator, activist Pam Rocker. The performance is part of the Out & About Festival, a two-day, three-stage festival of music and nature that celebrates pride by spotlighting LGBTQ+ artists and allies who live out loud. Tickets for the Out & About Festival are on sale now to the public only at wolftrap.org.
Below, Jazzy Ash talks about her music, her favorite artists, and reflects on what Pride means to her and the family she shares with Rocker.
WOLF TRAP (WT): Wolf Trap describes the Out & About Festival as a celebration of music, nature, and Pride. What does your music celebrate?
JAZZY ASH (JA): I describe our music as "family music." Most people take that to mean that it's family- or kid-friendly, which it is. But it also means that our music celebrates families, of all kinds! I love to create and present music and encourage intergenerational bonding. It's beautiful to witness!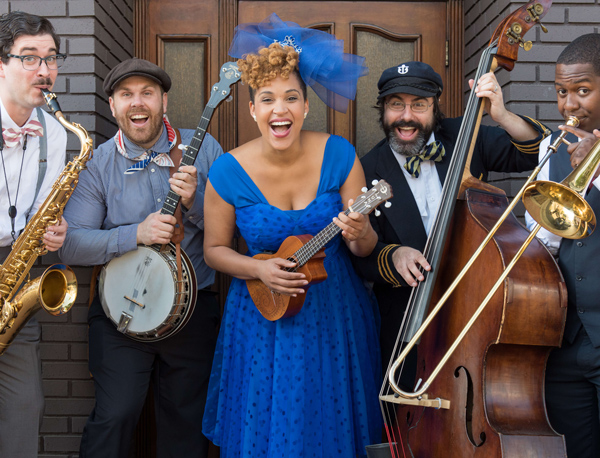 WT: Out & About features headliners like Brandi Carlile, Rufus Wainwright, Yola—artists whose music and personal stories resonate with audiences. What does it mean to you to perform alongside them? Who are you most excited to see?
JA: I've personally been obsessed with Lucius since I met them briefly and saw them perform at the Pilgrimage Festival years ago. Their lyrics and harmonies are so breathtaking, I've nearly memorized their entire catalog! And my wife, Pam, is probably Rufus Wainwright's biggest fan. We belt Rufus' songs together whenever we're on the road. It means the world to us to perform alongside these icons.
WT: You mentioned your wife, Pam Rocker, with whom you share two children. You'll be performing with her on stage at Out & About. You've also written songs together. What's it like to collaborate with your real-life partner?
JA: My wife and I are different in many ways, but music is the love language we share. We care for one another through singing. Making music with her renews my faith in magic!
WT: You've stated in the past that you hope to help diversify the talent and the influences on family entertainment so the content can reflect the lives of all American families. In this month that we dedicate to celebrating the LGBTQ+ community, what does Pride mean to you and your family?
JA: Sometimes Pam and I say to each other "What did I do to deserve to be a part of this awesome family?" We both trekked a long, bumpy road to be able to live in our truth and find each other. We don't take the work of our ancestors for granted. Just one generation ago, our interracial, queer relationship would have been illegal on many counts.
Pam, the activist, often says, "Being gay is so boring!" Queer people just want to take advantage of the same simplicities in life as everyone else. That's why simple pleasures are so meaningful to us—like our kids being able to hang out with their friends at our house without shame, or the ability to feel safe when we are enjoying a weekend getaway.
For us, performing on stage together represents the pinnacle of Pride… [our idea of] utopia. I get to introduce my wife—as my wife—on stage and sing harmonies with her–in public? My li'l 12-year-old queer heart never would have dreamed it was possible.
Learn more about Jazzy Ash's music and view the full line-up of Children's Theatre-in-the-Woods performances.
Recommended Posts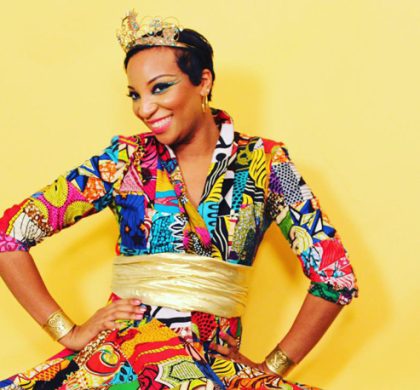 Jul 06, 2023 - Education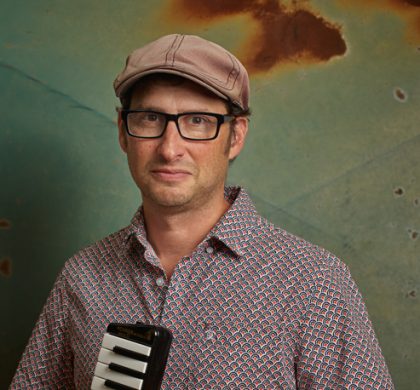 Jun 22, 2023 - Education