---
Family Music Artist "Musiquita" Celebrates Language and Diversity with Music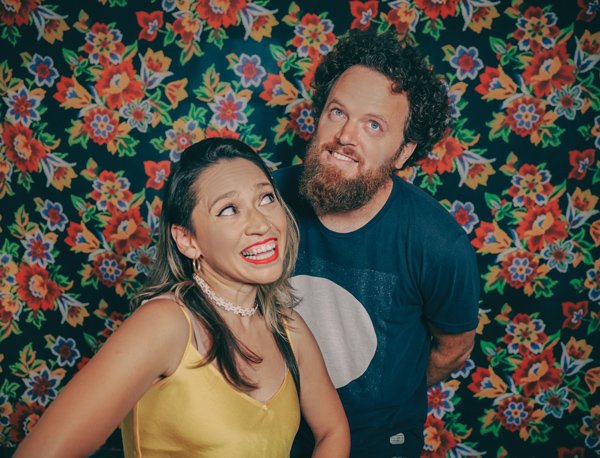 Jun 14, 2023
Spanish and English-speaking music duo Musiquita is fresh on the family music scene with a mission to celebrate diversity and nurture different cultures and languages with their music, performed in both English and Spanish. Musiquita is comprised of husband and wife duo Blanca Cecilia González, a Juilliard-trained violinist and Colombia native, and Jesse Elder, a professional pianist and the former Music Director of the band Postmodern Jukebox. Together, the two weave their backgrounds into a playful, interactive fusion of language and culture for children and their families. González and Elder joined Wolf Trap to discuss the inspiration behind Musiquita, as well as share their respective journeys in music and raising a bilingual family.
Wolf Trap (WT): Could you talk about what it means to you to have a bilingual family?
Blanca: As an immigrant, it is very important to me to raise my children to be respectful and inclusive people. Learning English and assimilating to a new culture when I was 11 changed my life. I grew personally in many ways and I became more tolerant and welcoming of others' differences. Now, as a mother and wife, I am constantly advocating for our family to be fluent in Spanish as our kids grow up in a primarily English-speaking country. I love that because of my children's experience with two parents from different cultures, they are aware that there are many different lifestyles, backgrounds, and ways to be.
Jesse: I am so proud to be part of a bilingual family, even though I sometimes find it hard to keep up with my three-year-old son's Spanish. Learning Spanish from scratch with my children has been one of the most rewarding challenges of my life, and I'm grateful to be able to sing many songs in Spanish with ease and joy thanks to my teachers, Blanca and our two children.
WT: What inspired you to create Musiquita?
Blanca/Jesse:  Even though we live in New York City, it is extremely difficult to find Spanish or bilingual language programs, so Musiquita was partially inspired by the need for interactive bilingual music for our children. When the pandemic hit and New York was in lockdown, we innocently began livestreaming singalongs online. We'd sing and be silly while connecting with our kids and other families. We were so moved by all the love we received that we wanted to continue to nurture the music-making and the connections we created, so we started to present singalong circles for families in our neighborhood, which eventually became community staples.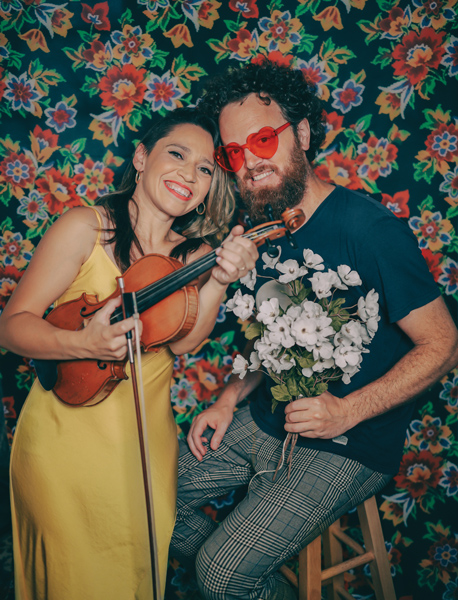 WT: Blanca, what was your music journey like? What led you to Juilliard?
Blanca: Juilliard was a high point in my classical education, a long journey that began in my home country, Colombia. I began playing the violin at age four, attending the conservatory of music in Bogota for formal violin lessons and I continued to attend music institutions when my family immigrated to New York. All of this training made me highly proficient and versatile with the violin. When I attended Juilliard as a young adult, I was immersed in a world of diverse musical styles and genres and it became clear to me that I loved all sorts of music beyond just classical. I connected deeply with Latin American and folk music during my time at Juilliard, which heavily influences the music for Musiquita.
WT: Jesse, how have you applied your production experience to Musiquita?
Jesse: I have been growing my production skill set tremendously thanks to Musiquita. We self-produce and edit all of our videos from home, using a humble home recording setup that needs a major upgrade. It is a wonderful creative outlet, and my skill sets are regularly challenged and expanded when I create content for us. I am also able to implement the skills that I developed as Music Director for Postmodern Jukebox, which helps on the band leading, arranging, and administrative side of my work with Musiquita.
WT: Anything else you'd like to add?
Blanca/Jesse: The main goal of our performances is for our audience to sing, dance, laugh, and play right along with us. The educational aspect is an essential part of what we do, but it is expressed through play. We are so in love with what we do, and we can't wait to share the several albums worth of material waiting to be recorded and published. Our dream is to nurture culture and language for young children and their grownups and connect with families all over the world through concerts, workshops, and content creation.
Catch Musiquita perform their song, "Sopa de Tomate," as part of Wolf Trap's "Field Trip Fridays" video series, available online until Friday, September 1. Musiquita will be performing live at Wolf Trap's Children's Theatre-in-the-Woods on Wednesday, June 21. To purchase tickets, visit wolftrap.org/calendar. To learn more about Musiquita, visit musiquita.nyc.
Recommended Posts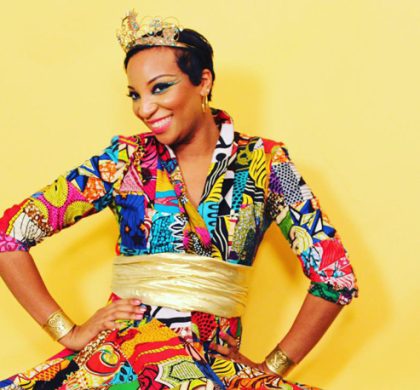 Jul 06, 2023 - Education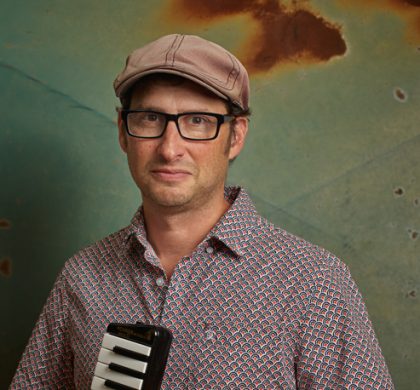 Jun 22, 2023 - Education