---
Teachable Moments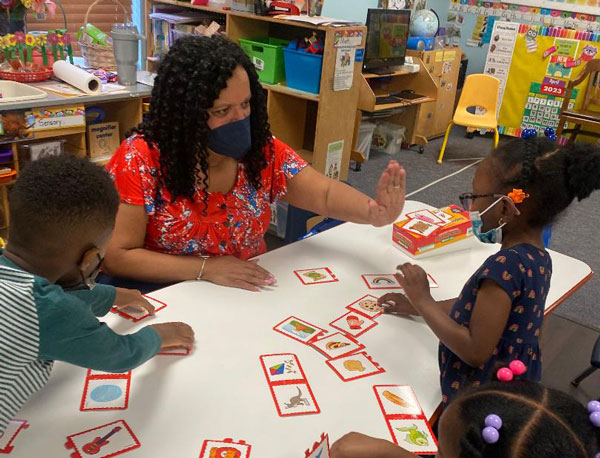 May 04, 2023
Teaching Partners from Greenbelt Children's Center Share the Lessons They've Learned after 40 Years of Working in the Early Childhood Classroom
For many young families with children at Greenbelt Children's Center (GCC), located in Greenbelt, MD, preschool teachers Donna Bell Nance and Christine Grabisch aren't simply educators and caregivers, they are their trusted partners. In fact, that partnership is a key part of GCC's mission, which takes pride in supporting children and families who attend their programs and recognizing those parents/caregivers as their child's first and lifelong teachers. It's this philosophy that has gained a loyal following with so many Prince George's County families and has retained Nance and Grabisch as educators in GCC's early childhood classrooms for more than 40 years.
For 20 of those 40 years, teaching artists from Wolf Trap Institute for Early Learning Through the Arts have worked closely with Nance, Grabisch, and other early childhood educators at GCC to pass on arts-integrated strategies they can incorporate into the daily lesson plans for GCC's preschool and pre-Kindergarten classrooms. These arts-infused lessons incorporating dance, drama, music, and puppetry, help GCC deliver on its promise to provide high-quality culturally appropriate and diverse early childhood education and care through play-based developmentally appropriate practices (DAP) that enrich children's cognitive, social, physical, and emotional development.
Nance recalls how her own involvement with the arts as a child helped shape her development: "My earliest experience with the arts was during my elementary school years [with] my music teacher," she says. "This was an era when children in class weren't allowed all the DAP that we have now. Her class was always inviting, interactive, and encouraging."
Nance and Grabisch hope to translate those qualities into their own classroom, providing the children they work with the tools for a strong learning foundation. They've found that the arts help make preschool curriculum more accessible to children. Some of their favorite experiences were creating puppets with Ingrid Crepeau, learning coffee can theater, and mastering drama exercises with Paige Hernandez. Grabisch recalls that most recently, "The children especially enjoyed the creative and active learning experiences that Ms. Natasha [Mirny] presented to the classroom about dinosaurs and their existence here on Earth."
One doesn't spend 40 years in a career unless they feel a sense of fulfillment in their job, and Nance is no exception. She takes pride in helping young children explore the wonders and challenges of learning and finds satisfaction in watching them as they master learning. "There is no 'one favorite' part about being a teacher; there are endless favorites. But at the center of them are the children," she says. "There is a special joy in seeing this transformation for children and knowing that I am helping to guide them on this journey."
Grabisch, whose children–and now grandchild–have attended GCC loves finding the "Aha!" moments in her job. "The really rewarding aspect of my job is when the children have those 'Aha! Now I get it!' moments, whether it's learning number concepts, letter sounds, or just learning how to pump their feet on the swing for the first time."
While they don't plan on leaving their classroom any time soon, they are happy to share the lessons they've learned with educators just entering the field. "My best advice for new teachers and parents is to simply realize children's environments are teachable moments that need patience, guidance, diversity, resources, and caring. This is a recipe for learning," says Nance.
Grabisch also loves to find opportunities for learning. "My advice for young teachers or parents of young children is to be creative, be compassionate, and be patient," she says. "Every day brings with it a teachable moment…for the children, the teachers, and the parents!"
To learn more about Wolf Trap Institute for Learning Through the Arts, visit wolftrap.org/education. To learn more about Greenbelt Children's Center, visit greenbeltchildrenscenter.com.
Recommended Posts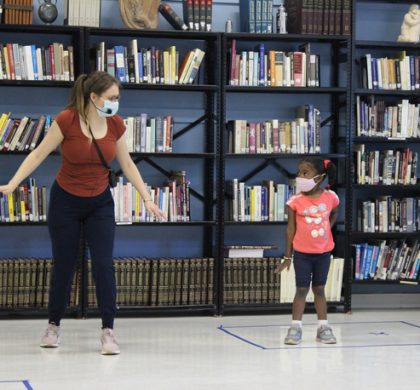 Nov 28, 2023 - Education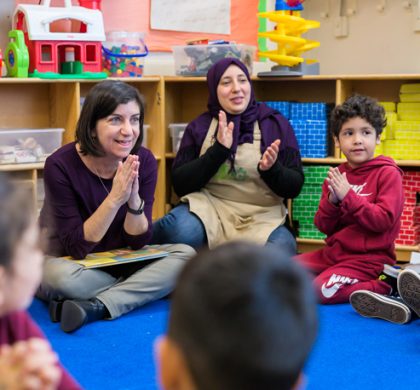 Nov 08, 2023 - Education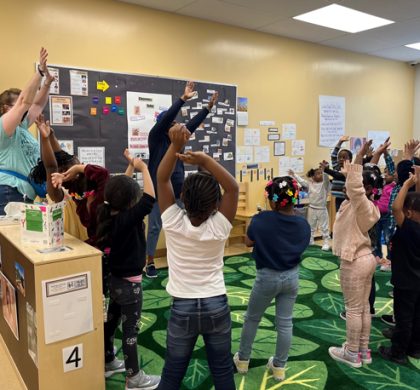 Nov 08, 2023 - Education