---
This Is Me.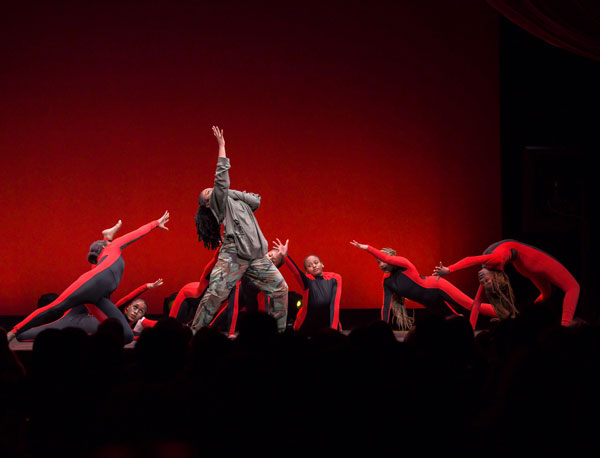 May 03, 2023
Washington, DC Area High School Teachers Help Students Bring their Stories to the Stage with Wolf Trap's Grants for High School Performing Arts Teachers
What do you do when you don't see your story reflected in the world around you? You tell your own story. This year's Wolf Trap Grants for High School Performing Arts Teachers are challenging their students to do just that by creating original community-centric plays, autobiographical theater projects, and multidisciplinary performances that celebrate their unique perspectives, identities, abilities, and cultural heritages.
Justin Daniel, a theater arts instructor at Tuscarora High School and two-time Wolf Trap grant recipient, hopes to inspire the next generation of diverse theater artists through his grants project, "World Stories on Stage," a collection of ten-minute plays adapted from folktales of different countries that represent the community's heritage and interests. Daniel encouraged his students to connect with their respective cultures through playwriting, directing, and acting, using inspiration from folktales.
"We have a selection of stories from Norse and Greek Mythology and tales from Ghana, Ireland, and Italy just to name a few,"says Daniel.
Daniel enlisted award-winning playwright and actor Paris Crayton III to work with his students to become effective storytellers and craft stories that were true to their community's heritage and also reflected their own perspectives. "His most important tip was to know your character and what they want because this creates the stakes and stakes make the story interesting," says Daniel.
Montgomery County Schools grantee Sharon Asro Faber is helping her students bring their stories to life on stage in a unique way. A teacher at Watkins Mill High School, Asro Faber is using the arts as a medium to address the unique challenges faced by immigrant students with her grants project, "Theatre to Heal."
"Theatre to Heal" highlights stories authored by immigrant students at Watkins Mill High School in an autobiographical theater production. Students, for whom English is not their primary language, work alongside bilingual resident theater professional Carol Cadby to weave their memories from home, experiences of moving to a new country, and future aspirations into a production that is authentic to the students' lives. "Through this process, the students get to be heard and feel more connected with each other, their school, and country," says Faber.
Faber also acknowledges that for her students, "Theatre to Heal" is not just about representation. "Our teens endure a lot of loss and change in their young lives," she says. "Many also often face familial and financial issues. 'Theatre to Heal' is meant to give these amazing students a creative outlet to de-stress and express themselves artistically."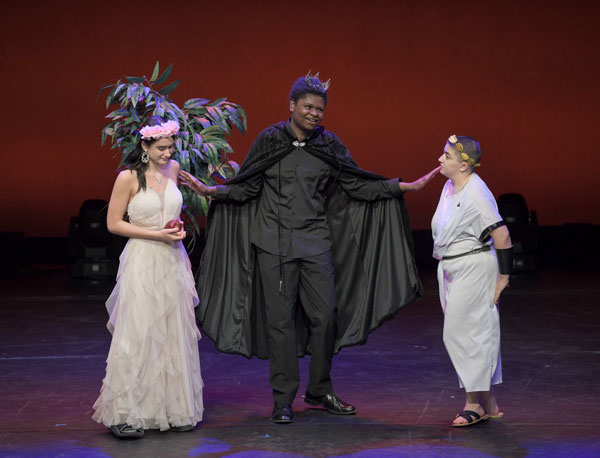 "One of my favorite memories is when a student approached me after rehearsal and said, 'Thank you for making me happy today.'"
For immigrant students, the performing arts can provide a particularly important bridge as they navigate the transition from one cultural context to another, but the performing arts also offer vital community and peer connections for high school students of all sorts of communities. Students with special needs at Charles H. Flowers High School are taking inspiration from the film "The Greatest Showman," with LeAnn Holden-Martin's Grant project, "Sonny House Showcase," by proudly proclaiming, "This is me."
The Sonny House at Charles H. Flowers High School was founded by Holden-Martin in 2014, inspired by the belief that all students can become productive citizens in their communities, in their own way. "Our students want to be known for their abilities, not their disabilities," shares Holden-Martin.
With this in mind, "Sonny House Showcase" was conceived as a collaborative production between special education and general education students, in which the students sing, dance, and use puppet faces modeled after their own to positively affirm their identities.
Along with providing relevant life skills—such as creative thinking, teamwork, and communication —"Sonny House Showcase" is designed to highlight the students' capabilities to themselves and their community. "Working with new adults and their general education peers will demonstrate how capable they are to learn and execute," says Holden-Martin.
"One of my favorite moments that we've had so far is when we were practicing our song, 'This is Me,'" continues Holden-Martin. "When the students get to the line that says, 'This is me,' they get to point at themselves and declare that they are great! Every time we rehearsed this, I could see their confidence build from the positive affirmation."
This year's class of grantees are also represented by Annie Ray from Annandale High School (Christylez Bacon Residency), Al Rodriguez from Mount Vernon High School (The Ko Project), Karon Johnson from Gwynn Park High School (Makerspaces for Dancers/Movement Exploration), Caitlyn Schneeman from Cardozo Education Campus (Revitalizing Theater), and Hope Lambert from H-B Woodlawn Secondary Program (Music Direction Mentorship). To learn more about Wolf Trap Grants for High School Performing Arts Teachers, visit wolftrap.org/grants.
Recommended Posts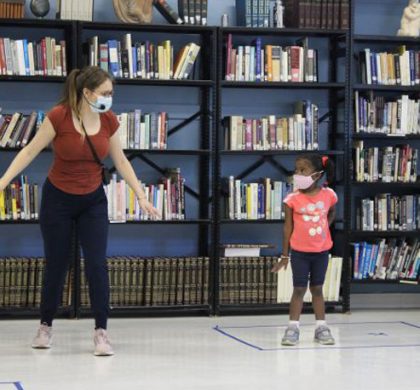 Nov 28, 2023 - Education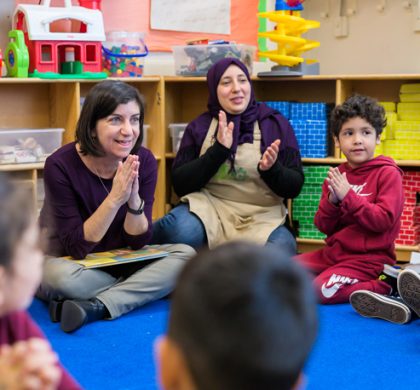 Nov 08, 2023 - Education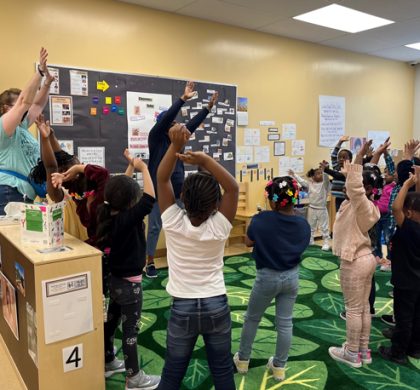 Nov 08, 2023 - Education