---
This Month at Wolf Trap: March 2023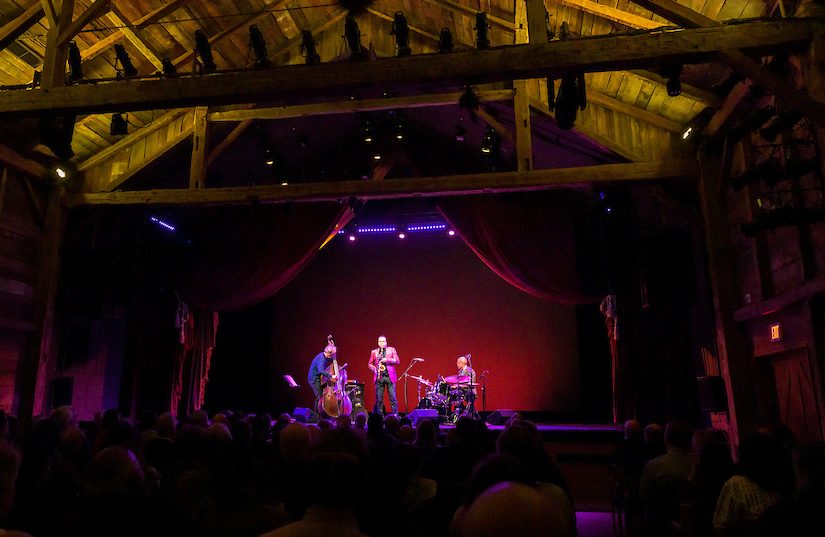 Mar 02, 2023
Expand your horizons this spring with 17 performances that are sure to inspire your future trips around the country and world. Even if you can't actually travel, you can still explore new areas and cultures with shows at The Barns.
There's plenty of Irish music in store for those who wish to celebrate St. Patrick's Day all month long. Hear the sound of flamenco in Spain, take a trip down to South Africa, and then round out the journey with a return to the American south featuring bluegrass, country, and swing.
See all of the performances at The Barns this March!
Travel to: North Carolina
Asheville's Steep Canyon Rangers formed in 2000 while attending UNC at Chapel Hill and bonding over their shared love of bluegrass music. Over the years, they've headlined Merlefest, released 16 albums (two of which came out during 2020), and collaborated with banjoist and comedian Steve Martin. They've also expanded their repertoire to include country and Americana.
You won't want to miss the Rangers' triumphant return to Wolf Trap after their surprise Filene Center performance last summer!

Travel to: Ireland
America's foremost female Celtic music group, Cherish the Ladies, will charm you with their piano accordion, flute, tin whistle, guitar, fiddle, and piano talents. These five ladies will be joined by special guests including County Clare fiddler Kate Purcell and five-time World Champion Dancer from Dingle, Ireland David Geaney.
You'll have two chances, in the afternoon and evening, to see this performance, so gather your Irish-loving friends and family for what is sure to be a spectacular show.
Travel to: Finland, Germany, Spain, and Canada
The Barns' annual International Guitar Night returns with mini tour of Europe and Canada featuring four internationally-acclaimed guitarists.
Finnish-born Olli Soikkeli brought his gypsy jazz to New York City in 2014. Meanwhile, Australian Stephanie Jones' classical guitar studies in Germany heavily influence her repertoire. Jesús Guerrero highlights his Spanish heritage with flamenco music. And Winnipeg, Canada's Jocelyn Gould is hot on the jazz guitar festival and club circuit in Toronto, Detroit, and beyond. Come out to see all that the humble guitar is capable of in the right hands.
Travel to: Ireland
There's another chance to escape to the Irish moors this month with Seamus Egan. He's known as a virtuoso multi-instrumentalist for his mastery of the Irish flute, tenor banjo, guitar, mandolin, tin whistle, and low whistle, among others. Egan was also the founder of the Irish-American supergroup, Solas.
As part of the Seamus Egan Project, Egan will perform with his core band: guitarist Kyle Sanna, bouzouki and harmonium player Owen Marshall, and fiddler and vocalist Jenna Moynihan.
Travel to: New York City
Broadway comes to The Barns this March with Kelli O'Hara. Best known for her role as Anna Leonowens in The King and I (for which she won a Tony), she has also performed in numerous musicals including South Pacific, The Bridges of Madison County, and Kiss Me, Kate and the opera Cosi fan tutti as Despina. If that still doesn't impress you, perhaps her seven Tony Award nominations might.
Her voice is soaring and angelic. Her acting is impressive too, with roles on TV shows The Gilded Age and 13 Reasons Why. Don't miss this Renaissance woman's return to Wolf Trap this spring!
Travel to: Memory Lane
Super fans of the 1970s sitcom M*A*S*H* may remember Loudon Wainwright III's appearance as Captain Calvin Spaulding (aka "the singing surgeon) and his song "Dead Skunk." While that song highlights the more comedic elements of his folk music, there's a lot more to Wainwright.
His lyrics are known for their vulnerability, wit, and brutal honesty such as in "The Man Who Couldn't Cry" and "Motel Blues." For his Barns' performance, he'll draw from his 50 decades worth of albums and will be sure to make you chuckle.
Travel to: Portland, Oregon
Did you see Storm Large's performance on America's Got Talent in 2021? Large first rose to fame in 2006 on the CBS show Rock Star: Supernova. Since then, her bold vocals and musical range have continually impressed those in her adopted home of Portland, Oregon (even performing in a Portland Center Stage production of Cabaret) and beyond.
Large has worked with Wolf Trap favorite Pink Martini as a lead singer since 2011 and continues to perform with them today. Her solo show at The Barns will showcase all of Large's sass and class.
Travel to: Colorado
Yonder Mountain String Band hails from the Rocky Mountains and brings with them all the best of bluegrass with touches of rock 'n' roll and improvisation. The four-piece group is made up of Adam Aijala on guitar, Ben Kaufmann on bass, Dave Johnson on banjo, and newcomer, multi-instrumentalist Nick Piccininni handling duties on mandolin, second fiddle, and anything stringed.
They released their latest album, Get Yourself Outside, in 2022 featuring an exciting mix of foot-stomping melodies, sorrowful ballads, and free-flowing acoustic sound. Check out their show!
Travel to: South Africa
Heralded by Nelson Mandela as "South Africa's Cultural Ambassadors to the World," Ladysmith Black Mambazo continues their legendary isicathamiya-style choral performances. The group formed in the early 1960s and rose to worldwide fame following their feature on Paul Simon's Graceland album (1986).
Their legacy includes over 70 albums and collaborations with Stevie Wonder, Dolly Parton, and Emmylou Harris. There's no better way to experience The Barns' acoustics than with Ladysmith Black Mambazo's resonant sound.
Travel to: Nashville, Tennessee
For country music fans, Sara Evans needs little introduction. Her nearly two decade-long career is defined by five Billboard No. 1 songs including "Suds in the Bucket," "Born to Fly," and "A Little Bit Stronger." She has opened for Rascal Flatts, appeared as herself in the ABC show Nashville, and won the prestigious Academy of Country Music Top Female vocalist accolade.
Her latest album, Copy That (2020), honors some of the most iconic songs and hidden gems of country and pop. Her performance at The Barns will cover these songs and more of her biggest hits.
Travel to: Southern California (if it met New Orleans)
It's your chance to learn how to swing dance with pre-performance lessons by DC's Gottaswing and music by California's Big Bad Voodoo Daddy. Though the group came out of Ventura, their big band sound is more reminiscent of what you would hear in the streets of NOLA. Get ready to hear doo-wop singing and a whole lot of high-energy brass and strings.
This two-night general admission show will provide plenty of room to bust a move in The Barns—whether it's swing dance or your own signature style.
Travel to: India and Ireland
See how Utsav Lal crosses over Indian classical and Celtic music in a genre-bending world experience. Born in Ireland to Indian émigrés, Lal became known as the "Raga Pianist" for his unique interpretations of Indian classical music on the piano. Lal started his project, Ragas to Reels, in 2008. This culturally fluid program blends long scale raga forms with reels, jigs, and airs to create a sound greater than the sum of its parts. His tours have taken him through India, the UK, and now the USA with a rotating ensemble of collaborators. For his Barns performance, Lal is joined by fiddler Dana Lyn, guitarist Kyle Sanna, and tabla player Nitin Mitta.
Enjoying these globe-trotting performances starts with a road trip to The Barns. No passport required—only a ticket! View the full calendar here.
Recommended Posts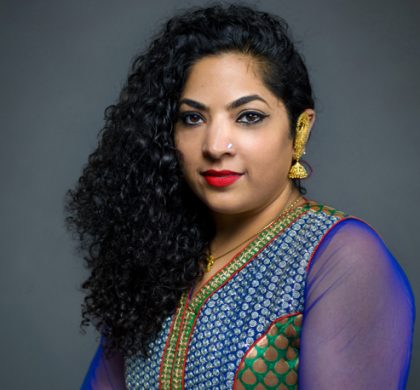 Feb 02, 2023 - The Barns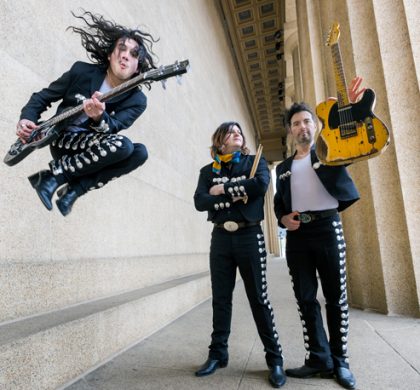 Jan 20, 2023 - The Barns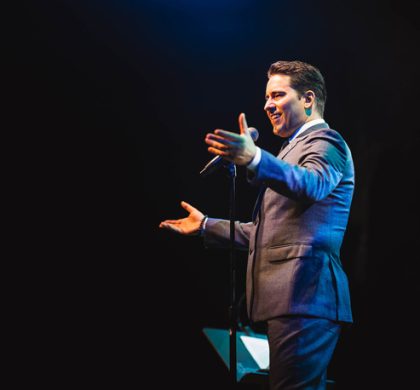 Nov 28, 2022 - The Barns