---
Expanding Education in Virginia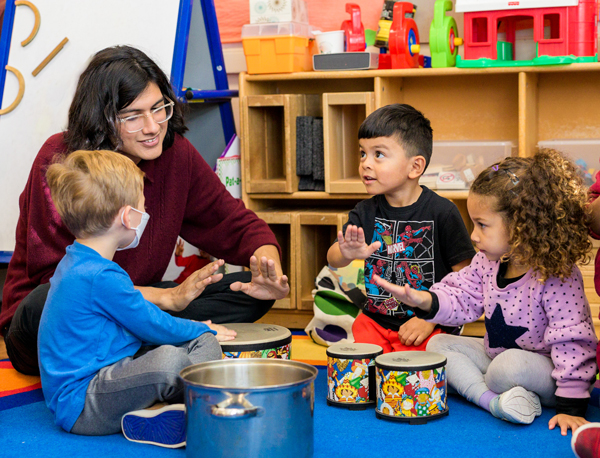 Feb 15, 2023
When Fairfax County first grade teacher Kristin McClure first entered the field, she chose early childhood education because of the important role that high quality early learning plays in academic success. Today, McClure is an active participant with Wolf Trap Institute for Early Learning Through the Arts' classroom residency program, where she works closely with Wolf Trap Teaching Artists to adopt arts-integrated classroom techniques aligned with early childhood development and pedagogy. McClure credits Wolf Trap's residency program with elevating her teaching to have the greatest impact on her young students. Wolf Trap Institute has cultivated relationships with teachers like McClure across the greater Washington area for more than 40 years.
The Institute constantly challenges itself to expand its impact and increase programs for Virginia-based teachers. In 2022, Wolf Trap's partnership with the Virginia Department of Education to support Virginia's Early STEM/Arts and Literacy Program grew even deeper, as a new provision within Virginia's state budget increased available funding for early childhood arts integration through the 2023-24 academic year.
"During the last 10 years, the Virginia Department of Education's budget has included funds for early childhood learning through the arts," explains Jennifer Edelen, Director of Wolf Trap Institute. "The funding started small, but has steadily increased over time." "This new funding will extend our reach from 13 to 30 school districts within Virginia, allowing us to serve up to 17,000 children, parents/caregivers, and educators across the Commonwealth during the 2022-23 school year, and up to 21,000 in the 2023-24 academic year," continues Edelen.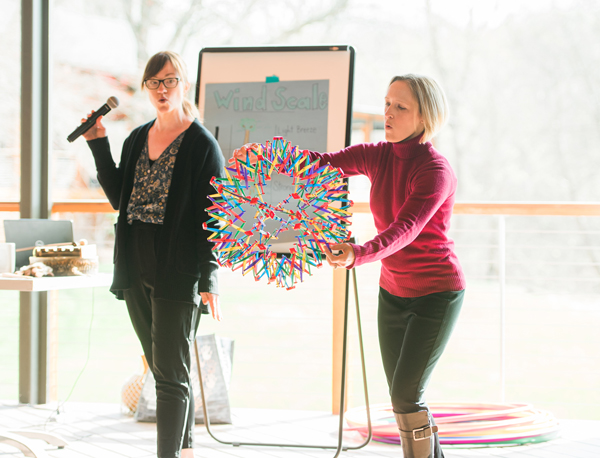 To that end, Edelen's team, in coordination with the Virginia Department of Education, has actively built relationships with school districts in areas not previously served by the Institute, focusing on several key regions surrounding the Fredericksburg, Hampton Roads, and Roanoke areas, as well as districts in south central
Virginia. The program has been met with such enthusiasm that services have already been scheduled through the
2022-23 academic year, and Wolf Trap is planning two professional development symposiums in 2023, the first taking place as early as this spring.
"Virginia's Department of Education has made significant efforts during the past several years to unify the early childhood community and raise the bar on quality and access," says Edelen. "Wolf Trap wants to continue to be a partner in those efforts, as we strive to provide joyful arts learning to children across the Commonwealth."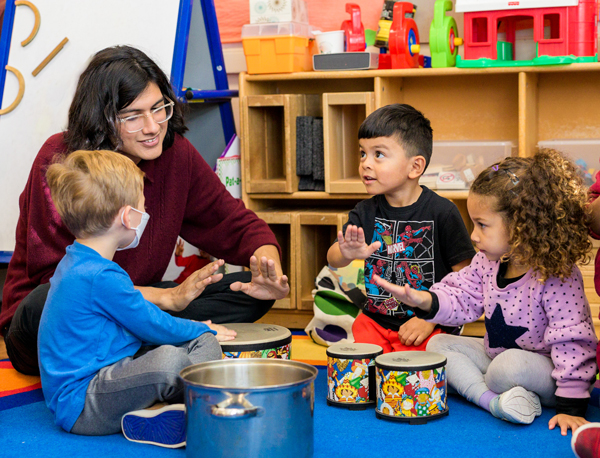 Recommended Posts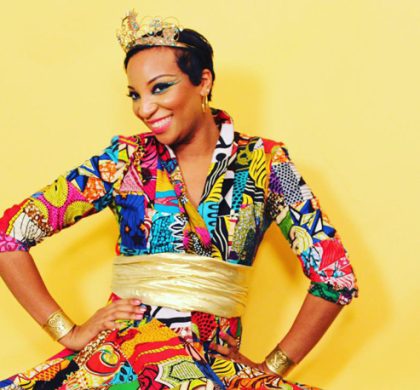 Jul 06, 2023 - Education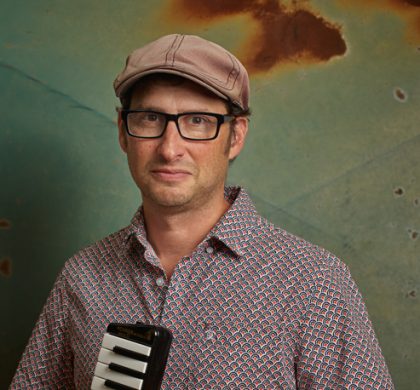 Jun 22, 2023 - Education