---
This Month at Wolf Trap: February 2023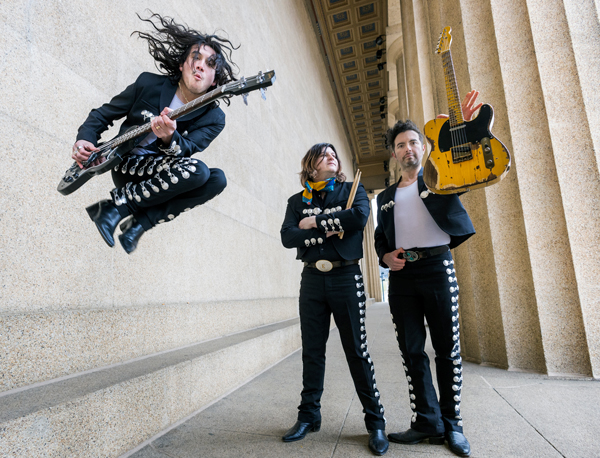 Jan 20, 2023
February may be the shortest month of the year but there's no shortage of exciting performances and entertainment coming to The Barns. From pop and rock to comedy and jazz, there's something for everyone in February. Check out what's in store:
February 2: Joe Pug
Local artist alert! DMV native Joe Pug, known for his lyrical cleverness and plaintive harmonica stylings, makes his Wolf Trap debut on February 2. Pug's latest album, Nation of Heat | Revisited, is a reimagined, full-band version of his solo-acoustic 2008 debut. The result is a wildly different sound than the original. Don't miss this incredible singer/songwriter who has toured with Levon Helm, The Killers, Justin Townes Earle, and more.

February 5: DC Anthem Singers Shine
DC Anthem Singers Shine is a one-of-a-kind concert featuring local national anthem singers performing favorites like "God Bless America" and "Take Me Out to the Ball Game." Bob McDonald and Caleb Green have been singing the national anthem at Washington Capitals' home games for more than 20 years, and Washington Nationals anthem singer D.C. Washington, known as the voice of DC sports for over a decade, will join them onstage for this special night. NBC4's Doug Kammerer emcees the evening alongside a band of stellar musicians on February 5.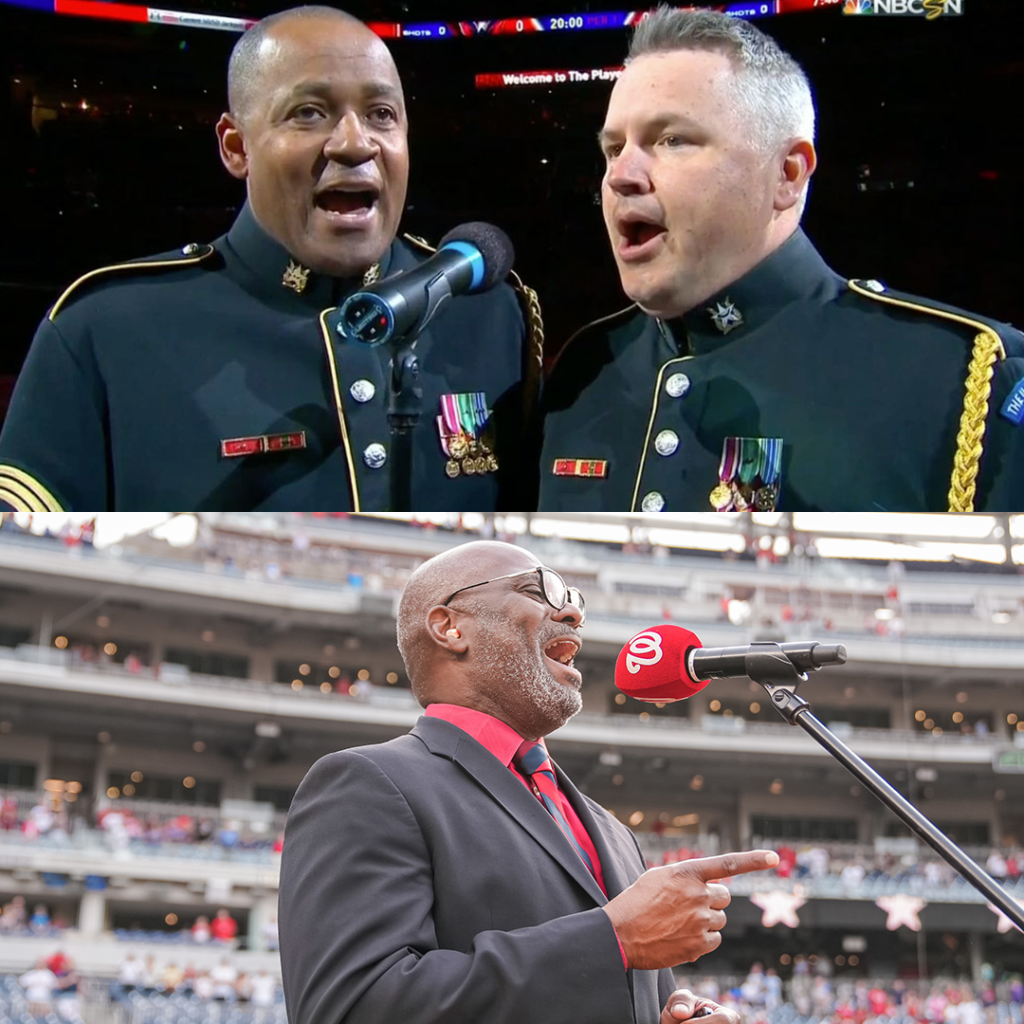 February 7 & 8: The 5th Dimension
Groovy sounds take over when The 5th Dimension brings their greatest hits to The Barns on February 7 & 8. Original member Florence LaRue and company will deliver a performance that stands the test of time. Don't miss the legendary group behind hits including "Aquarius," "Let The Sunshine In," "Wedding Bell Blues," and more!
February 9 & 10: 1964: The Tribute
Experience a Beatles' concert the way it was performed over 50 years ago with 1964: The Tribute. This special tribute performance recreates a live Beatles concert from the '60s with period instruments, clothing, hairstyles, and onstage banter. Beatlemania comes to The Barns for two shows on February 9 & 10.
February 14: Darlene Love
Celebrate Valentine's Day with Darlene Love! Founding member of The Blossoms and captivating vocalist Love comes to DC for one night only on February 14. The Rock and Roll Hall of Famer captivates audiences with her warm, gracious stage presence and superb performances. Make it a date night and arrive early to enjoy a preshow dinner before Darlene Love's exciting Wolf Trap debut.
February 15-18: The Second City
Get ready for hilarious, laugh out-loud entertainment! The Second City returns to Wolf Trap for five shows on February 15-18. This must-see show features improv, audience interaction, of-the-moment sketches and songs. The legendary improvisational theater troupe launched the careers of superstars like Tina Fey, Stephen Colbert, Steve Carell, Julia Louis-Dreyfus, Bill Murray, and more.
February 19: Rachmaninoff Celebration
Chamber Music at The Barns continues on February 19 with a celebration of the 150th anniversary of composer Sergei Rachmaninoff's birth and the 80th anniversary of his death. Rachmaninov gave the world of orchestral, chamber, and piano composition some of its most monumental and beloved works. Wu Han, the brilliant pianist and Artistic Advisor for Chamber Music at The Barns, is joined by Van Cliburn International Piano Competition medalists—Russian-born Anna Geniushene (silver medalist 2022) and Ukrainian Dmytro Choni (bronze medalist 2022)—to honor these Rachmaninoff anniversaries with some of the most glorious music in the piano repertoire…sometimes for more than one piano!
February 22: The Bad Plus | Marc Ribot: The Jazz-Bins
Modern jazz group The Bad Plus and genre-redefining guitarist Marc Ribot join forces for a night of musical antics and originality at The Barns.

After more than two decades, The Bad Plus continues to push boundaries as they expand to four members and embark on a new, piano-less incarnation of the band. Founding members Reid Anderson (bass) and Dave King (drums) are joined by Ben Monder (guitar) and Chris Speed (tenor saxophone) creating a new wave of excitement and reenergizing their sound.
Jazz guitar virtuoso Marc Ribot has released 25 albums under his name over his 40-year career. Along with The Jazz-Bins, made up of Greg Lewis (Hammond B3 organ) and Chad Taylor (drums), he uses deep grooves and over-the-top improvisation.
Get your tickets now for this all-star co-bill coming February 22.
February 23: Masters of Hawaiian Music
Take a trip to paradise with the blissful and breezy sounds of the islands. Master slack key guitarist George Kahumoku Jr., ukulele virtuoso Herb Ohta Jr., and renowned slack key and lap steel guitarist Sonny Lim share traditional Hawaiian styles of music and folklore in this delightful performance on February 23.
February 24: The Last Bandoleros
Bilingual pop/rock group from San Antonio, The Last Bandoleros, have built a fervent following with their alluring sound­­–a mix of Texas roots and modern Latin flavor which the band calls "Tex-Flex." The band opened for Sting at Wolf Trap in 2016 and returns on February 24 at The Barns. Get ready for a lively evening showcasing country rock rhythms and Beatlesque harmonies.
February 25: Rachna Nivas
The District of Raga series continues on February 25 when renowned Kathak artist Rachna Nivas performs her powerful tour-de-force solo! Kathak translates to "the one who tells stories" and is a major form of Indian classical dance based on storytelling through real time interactions between musicians and dancers. A highly-improvised interplay between live music and dance, this show will thrill, rouse, and immerse you in the unparalleled magic of live art.
Get your tickets and view the full Barns 2023 season.
Recommended Posts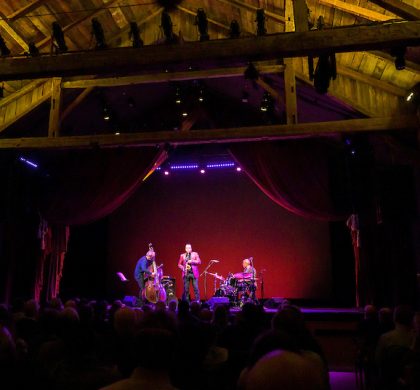 Mar 02, 2023 - The Barns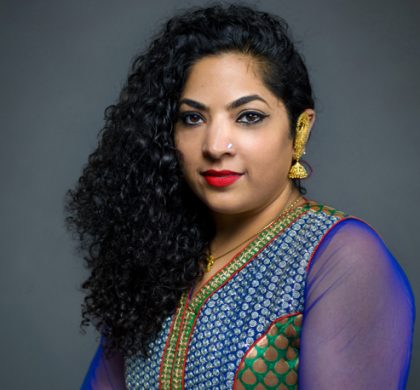 Feb 02, 2023 - The Barns