---
10 New Year's Resolutions for Live Performance Lovers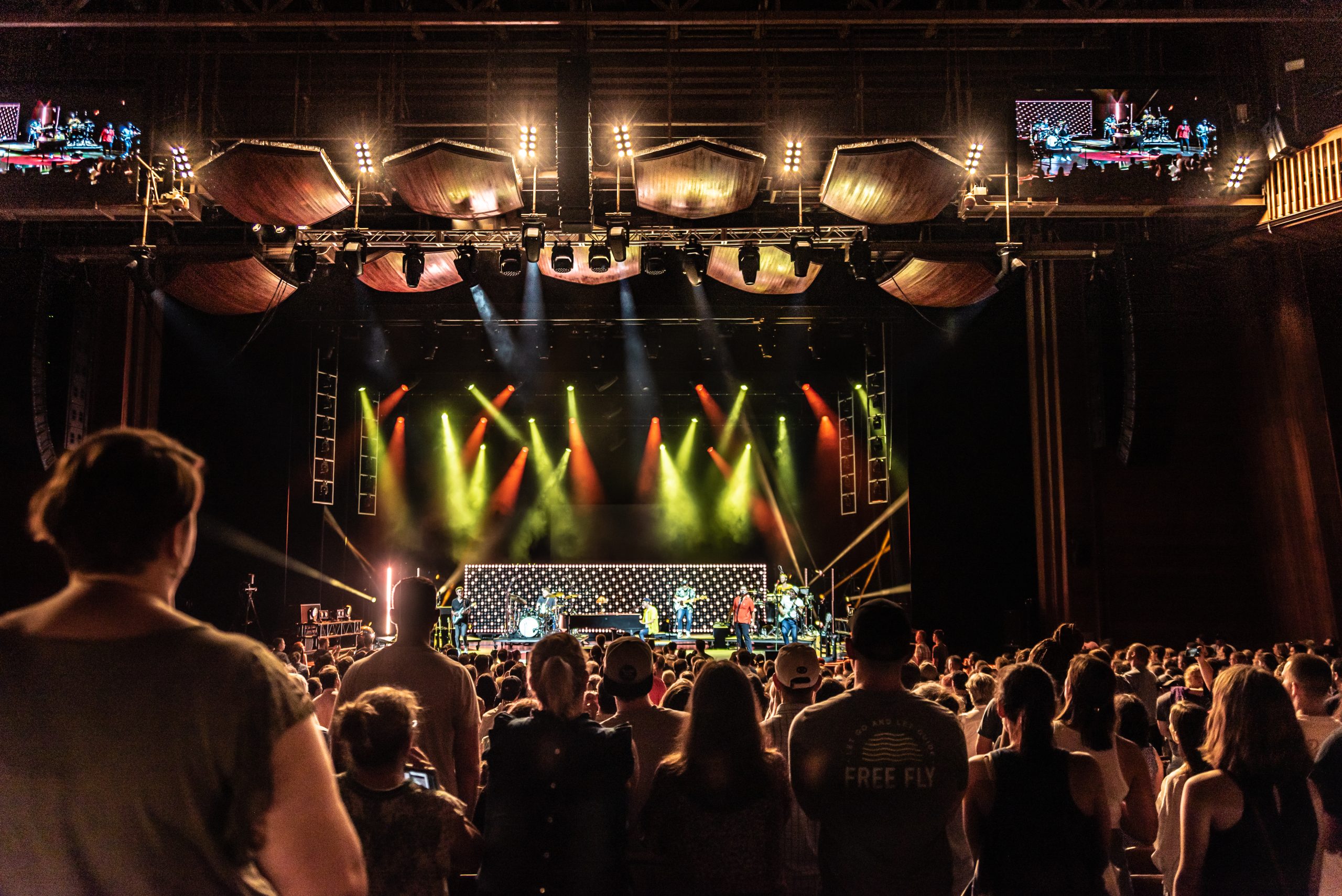 Dec 19, 2022
With such a jam-packed year full of great concert experiences, it's almost hard to believe 2023 is already upon us. To make the most of the new year, here's a music-inspired resolution list fit for any live performance enthusiast. Use these ideas to create your own resolutions, and let us know which ones you'll adopt!
Start a "Playlist of the Month" Club
For those who just finished their December advent calendars, you may be on the hunt for another way to experience a daily dose of joy year-round. One solution is to start a "Playlist of the Month" club with friends or family.
Spotify has a feature that allows you to make collaborative playlists with others. Divide up the playlist with friends and family to curate a unique, monthly digital mixtape with a new, lesser-known, or favorite song for each day of the month. That way, every day provides an opportunity to expand your musical genre horizons, reminisce on a classic tune, or discover a new artist.
Add New Experiences to Your Bucket List…like Opera!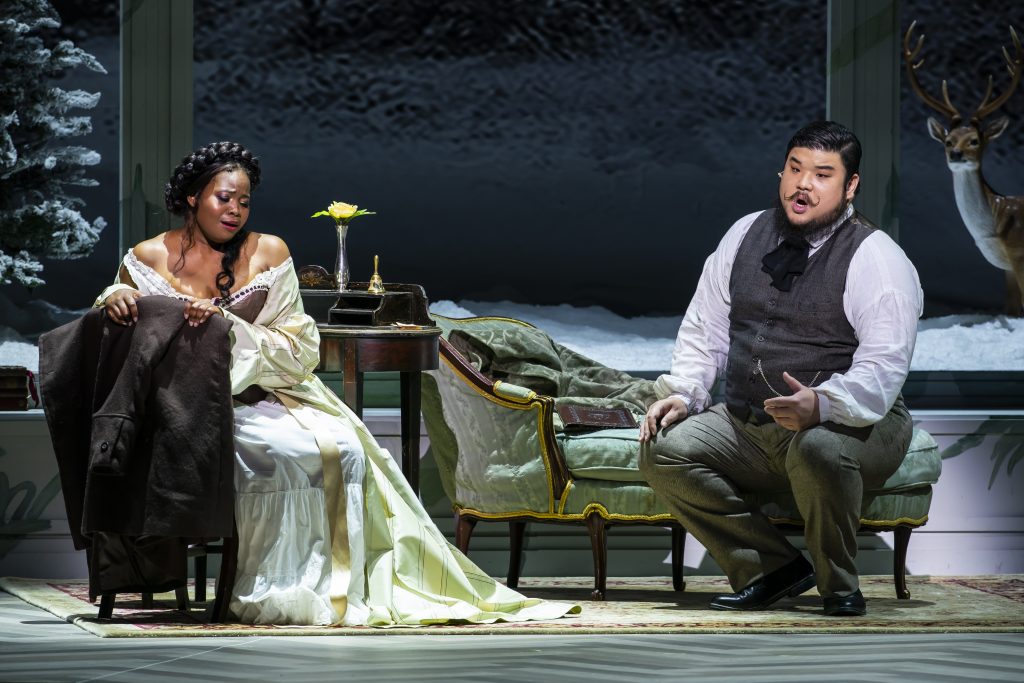 We know you've likely seen artists like The Avett Brothers, Brandi Carlile, or Sting at the Filene Center and perhaps enjoyed chamber music at The Barns at Wolf Trap, but have you ever been to an opera?
For anyone who isn't already an aficionado, opera productions are musical, modern retellings of timeless stories with elaborate settings and costumes. Experiencing an opera is perhaps as close as you can get to immersing yourself into a period drama, such as the hit TV series Downton Abbey or Bridgerton.
Soaring and emotive arias (opera's version of songs) are some of the most moving orchestral and vocal works you can experience live, oftentimes in a language other than English.
For a teaser, stream the full performance of last year's German romantic opera production, Der Freischütz (The Marksman). And stay tuned for an early 2023 announcement to hear what Wolf Trap Opera will produce and perform next summer!
Use Music to Motivate You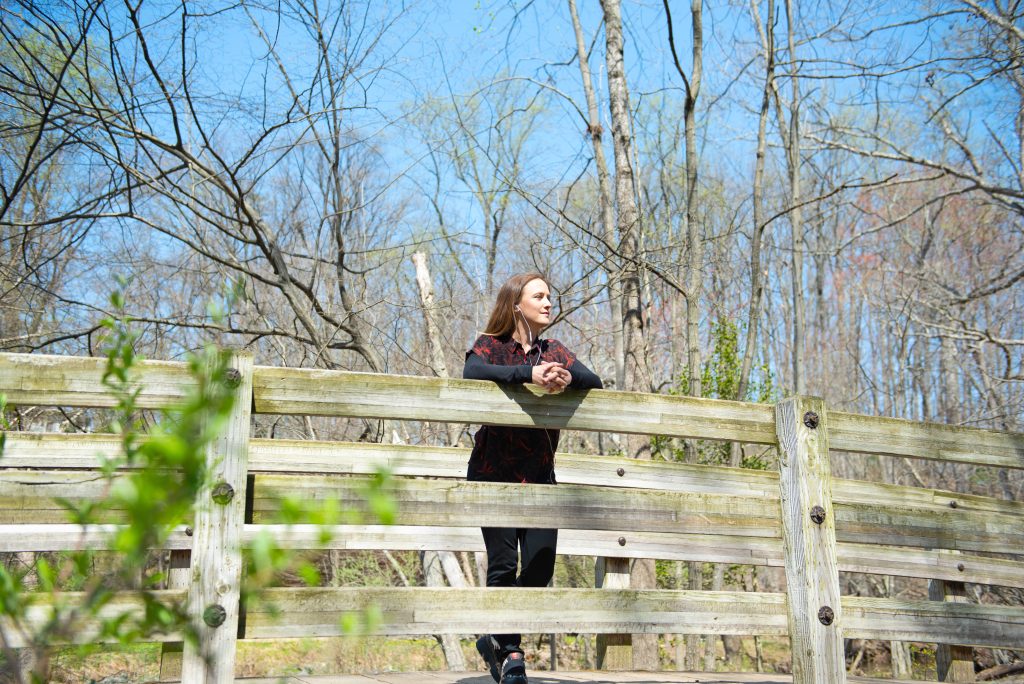 This resolution is easy: use music to get you through your day! Whether you've decided to take on a new exercise regimen in 2023, need a commuting pick-me-up, or an extra dash of excitement to get through the last hour or two of work, hit play and let music drive you forward!
Research shows that listening to music with lyrics may help if you're working on mundane or repetitive tasks because of the distracting nature of lyrical music. Give Darlene Love, The 5th Dimension, The Last Bandoleros, and Storm Large a listen!
Meanwhile, instrumental and ambient music without lyrics, such as jazz, classical, and orchestral music, has proven to be the best for work productivity. Recommendations include Holly Bowling, Rebirth Brass Band, Big Bad Voodoo Daddy, Paul Huang, Anne-Marie McDermott, and Utsav Lal.
Up Your Concert Snack Game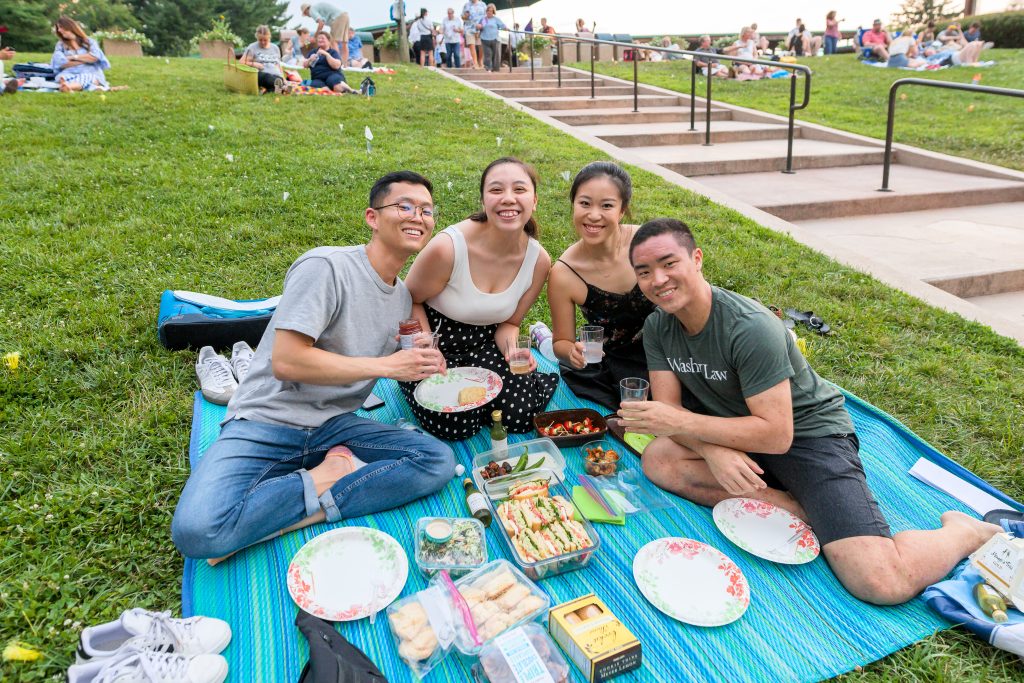 One of Wolf Trap's hallmarks is the ability for patrons to bring their own food and drinks to Filene Center performances. Break out the Pinterest boards and practice your food arranging skills so you can bring an eye-catching and tasty picnic to enjoy on the lawn in summer 2023.
And who is really enforcing that all charcuterie boards should have meat and cheese? Feel free to experiment with snacks to suit every taste—pickles, fruits, nuts, olives, veggies, popcorn, chips, and even candy. Go crazy! And don't forget to snap a picture or share a video with us on Instagram so we can show off your awesome Filene Center feast!
Start Taking Lessons, or Start Again!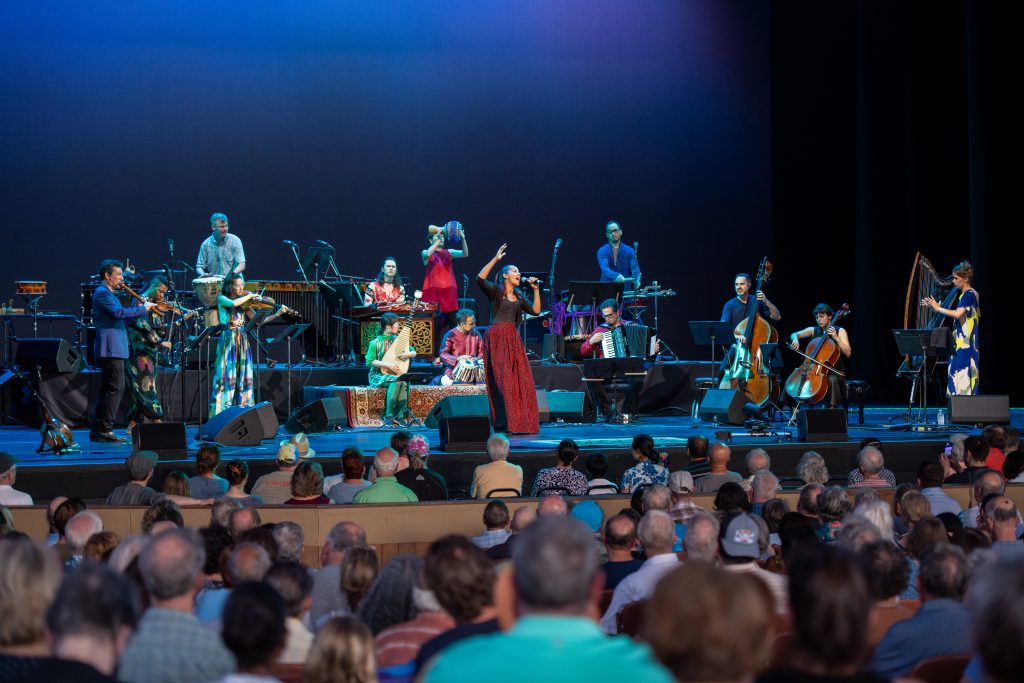 Have you ever been enamored by an artist shredding on a guitar or a vocalist with a gorgeous voice? Or maybe you have a high school band instrument collecting dust in the back corner of your closet? Why not give musicianship a try (or try again)?
Actively engaging in music promotes happiness, enhances your listening skills, and relieves stress. Plus, it allows you to find new ways to express yourself!
If singing or playing an instrument isn't your thing, look into lessons at nearby dance studios or community theaters.
Watch More Music-inspired TV & Movies
If you're a music lover and need some streaming suggestions, look no further! From competition shows to sitcoms to musicals to nail-biting dramas, there are plenty of shows and movies with rich soundtracks or inspiring performances by contestants.
Here are a few suggestions featuring performers from the Filene Center and The Barns:
The Gilded Age, with Kelli O'Hara
Sheryl, a documentary about Sheryl Crow
America's Got Talent, with Storm Large in 2021
Only Murders in the Building, with Steve Martin and Martin Short (plus Sting)
Summer of Soul, a documentary by Questlove featuring The 5th Dimension
99 Songs and Atkan Chatkan, musical dramas produced by A.R. Rahman
Nashville, with appearances by JD Souther and Sara Evans
M*A*S*H,with the "singing surgeon" Loudoun Wainwright III
The Sound of Music, featuring the iconic Julie Andrews
Travel the World Through Music
After years of staying close to home, it's safe to say that many of us have gotten the travel bug. Even if you aren't able to book a vacation this spring or summer, you can use music to transport you to far off destinations.
Check out artists like Ladysmith Black Mambazo from South Africa, Brazilian jazz pianist Eliane Elias, or Cherish the Ladies with their Celtic sound. In February, The Barns will host Masters of Hawaiian Music to put you in a tropical mindset. And International Guitar Night—featuring Finnish, Spanish, Australian, and Canadian guitar masters—returns to The Barns this March.
Make Band Shirt Fridays A Thing!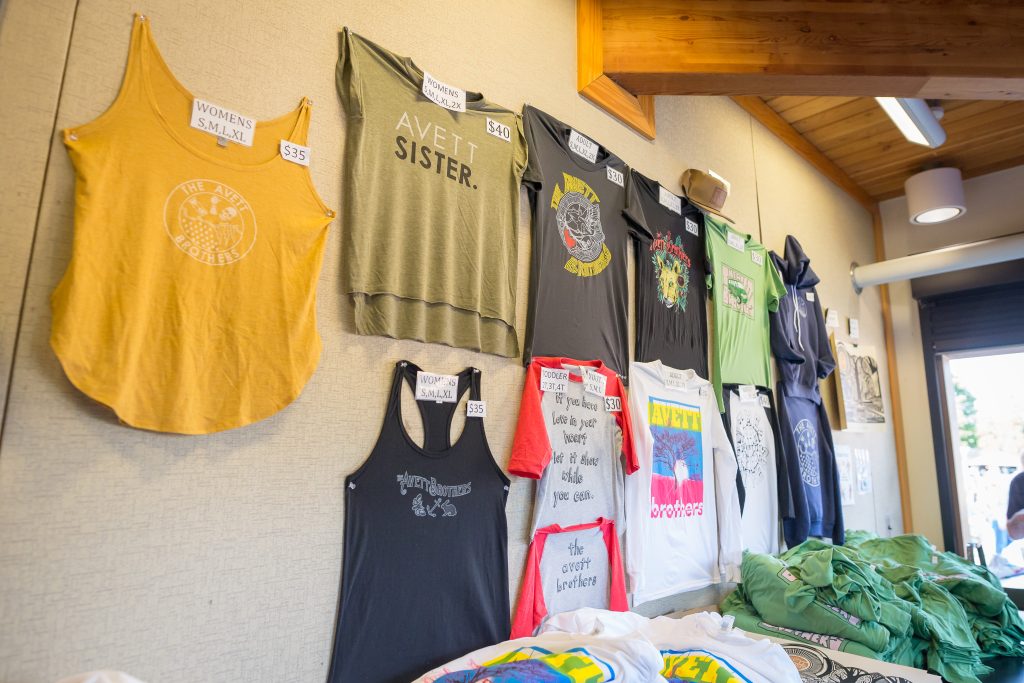 Join in on the fun and show off your artist-inspired outfits by creating Band Shirt Friday! All you have to do is wear a t-shirt featuring your favorite artist or band on a Friday (or any day you choose).
If you're working from home, it can spice up your workday…or you can save it for a Friday night get-together with friends! Bonus points if you make it a genre-specific theme and invite others to join! Not only is it a fun way to end the week, but it also gives you an excuse to buy more artist merch at your next show.
Stay Social
We know you're on social media, so don't forget to let artists know you're excited about their music! From following them on Facebook, Instagram, or Twitter to adding them to your Spotify playlist, there are a ton of ways to easily support your favorite artists.
Heading to a show? Tag the artist and venue on your posts and let them know what you enjoyed about the experience! Interacting with audiences often means the world to artists and lets them know that their performance touched you. It's an easy but extremely impactful way to give back for an epic night of music.
Support the Arts
There's no denying it's been a challenging few years for the music industry. The best way you can help support Wolf Trap and other organizations is by being actively involved in the return to live music! Buy tickets to a show, become a member to get presale access to the best seats and save on ticket fees, and learn about arts education programs in your community.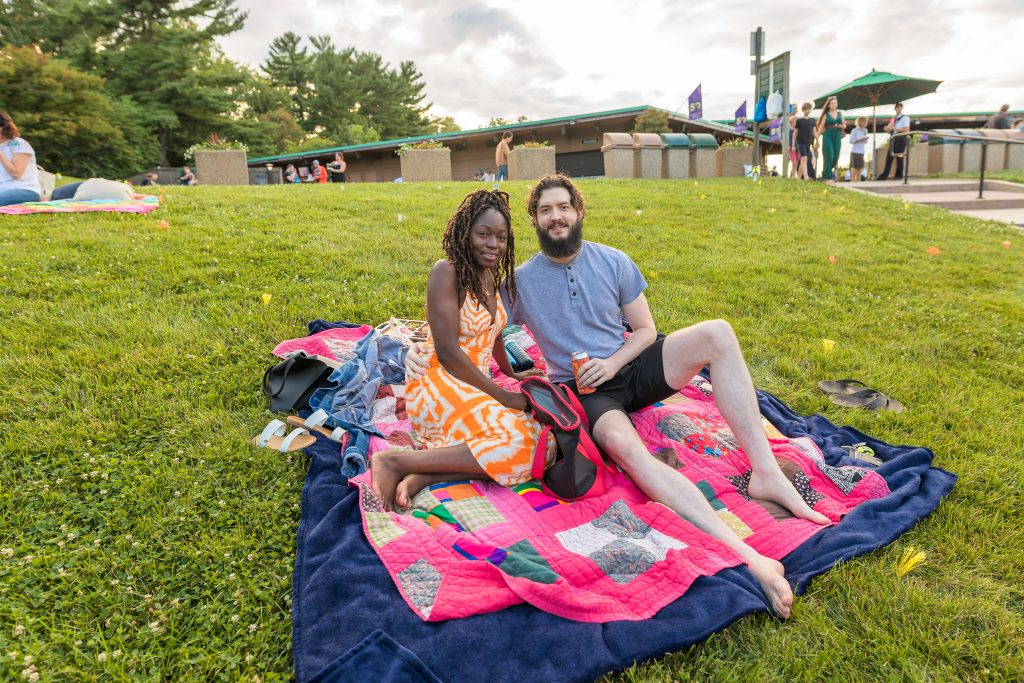 Did you know: membership supports Wolf Trap's mission in multi-faceted ways. This includes using the arts to educate—whether it's improving the way children learn in classrooms nationwide, fostering the next generation of performing arts leaders through internships, or kickstarting a singer's career with Wolf Trap Opera's training program. This support also enables Wolf Trap to provide diverse, innovative programming in a casual, accessible setting.

Wolf Trap members and donors receive a wide range of benefits, including the opportunity to purchase the best tickets before the general public, save on ticket fees, receive invitations to special events, and garner recognition for their contributions.
Is there another way you're incorporating the performing arts into your 2023 resolutions? Share it with us on social media!
Recommended Posts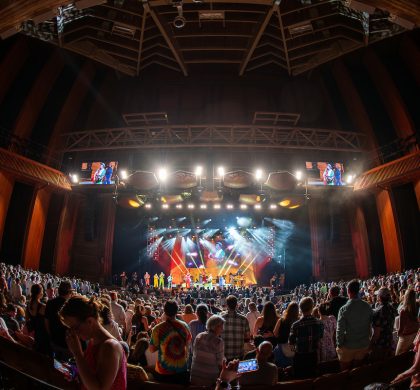 Nov 28, 2023 - Experience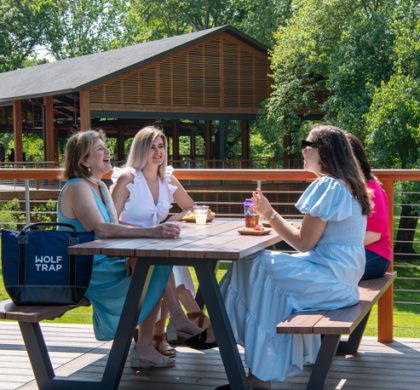 Jul 24, 2023 - Experience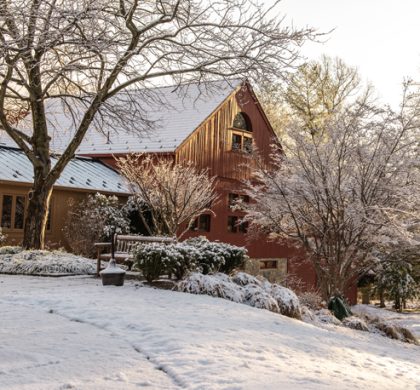 Dec 07, 2022 - Experience