---
Ring In the Holidays with Music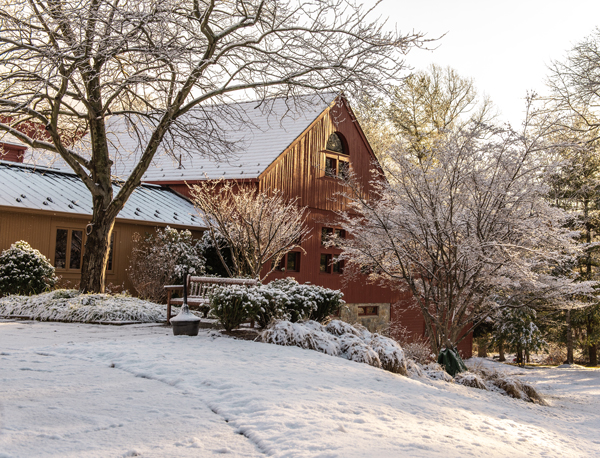 Dec 07, 2022
If it seems like every musician and their friends have released holiday music, that's probably correct. The upside of it: no matter what your taste is, there's sure to be a sub-genre of festive tunes for you. Read on to expand your holiday music horizons and discover (or be reminded of) celebratory songs from some of your favorite Wolf Trap artists.
Soul Meets Santa
There's no better way to ring in the season than with the "Christmas Queen," Darlene Love, who will make her way to The Barns on Valentine's Day in 2023.
TV show host David Letterman crowned Love with her spirited nickname after watching her jubilant annual performances of "Christmas (Baby, Please Come Home)" on his holiday shows from 1986 to 2014. After Letterman's retirement, Love carried on the tradition from 2015 to present day on ABC's The View.
You may also know Love's songs "It's a Marshmallow World" and "All Alone on Christmas," which appeared in the holiday films Home Alone 2: Lost in New York and Love Actually.
For holiday albums to satisfy any soul-lover, look to Love's 2020 album, also titled Christmas (Baby, Please Come Home), or check out summer 2022 performer Fantasia's 2017 album Christmas After Midnight.
Jingle Bell Rock and Pop
You can bop around the Christmas tree—and menorah—with these modern renditions of holiday favorites.
The Canadian rock group, Barenaked Ladies, hones an alternative, acoustic sound on Barenaked for the Holidays (2014). With 20 songs covering Christmas carols, wintertime tracks, and even three Hanukkah songs, the diversity makes this album a go-to for anyone.
Not to be overlooked is It's Christmas All Over (2020) by The Goo Goo Dolls. The album features a mix of originals ("You Ain't Getting Nothing" with a big band flair and the moody yet uplifting "This Is Christmas") and classics ("Hark! The Herald Angels Sing" and "Let It Snow").
Festive Classical Fusions
Classically-trained artists infuse their holiday tracks with some of the most exciting elements of other genres.
Cherish the Ladies' signature Irish sound pairs beautifully with the Christmas genre, so much so that they've released three Christmas albums: Celtic Christmas (1998), On Christmas Night (2004), and Christmas in Ireland (2015).
Founding member and violinist, Eileen Ivers, charmed us with her festive Celtic and Americana-inspired performance at The Barns in November. Cherish the Ladies will be performing at The Barns in March 2023.
Black Violin freshens up Tchaikovsky's Nutcracker and age-old carols with hip-hop beats and edgy strings on the duo's album Give Thanks (2020). Their song "Celebra feat. De La Ghetto" samples the "Dance of the Sugar Plum Fairy" with some Miami and Puerto Rican flavors from rapper De La Ghetto's Latin trap background.
Kwanzaa for Kids
Though Fyütch's main audience is children, we challenge you to not have his and Pierce Freelon's catchy song "This Kwanzaa" stuck in your head. Both of these artists will be familiar to Children's-Theatre-in-the-Woods fans. The song walks through all of the principles of the seven days of Kwanzaa such as Umoja (unity), Kuumba (creativity), and Imani (faith).
Fyütch also created the Kwanzaa equivalent of the "Electric Slide" with the "Kwanzaa Slide" featuring Culture Queen. Get on your feet this Kwanzaa, and "Take it to the left. Put your fist up high, and turn it all around."
Have a Blue Christmas with Bluegrass
There are even options for those who like some Southern twang in the winter.
Back in 2002, upcoming artist at The Barns The Del McCoury Band was heavily featured on the compilation album Christmas on the Mountain (A Bluegrass Christmas). The band collaborated with Mac Wiseman, Cyndi Wheeler, and The Osborne Brothers on songs like "Our 12 Days of Bluegrass Christmas" and "I'll Be Home for Christmas."
Wolf Trap fan favorites The Steep Canyon Rangers (returning to The Barns March 2023) and Steve Martin released their comedic song, "Strangest Christmas Yet," exploring how chaotic it can be when the extended family visits for the season.
'Tis the Season to be Jazzy
Swing into the season with jump-blues and a nod to the big band days of the '40s and '50s for a fun, nostalgic yet contemporary addition to your holiday celebrations.
Big Bad Voodoo Daddy, who will host a Spring Swing at The Barns in March 2023, has two albums to get you in the Yuletide spirit: Everything You Want for Christmas (2004) and It Feels Like Christmas Time (2013). They add their doo-wop and brassy sound to many Christmas movie themes such as, "You're A Mean One, Mr. Grinch" and "Rudolph, the Red-Nosed Reindeer."
There are plenty of options to ring in the holidays with Wolf Trap artists this year. Which songs will make your playlist? Explore more of Wolf Trap's performances on the calendar.
Recommended Posts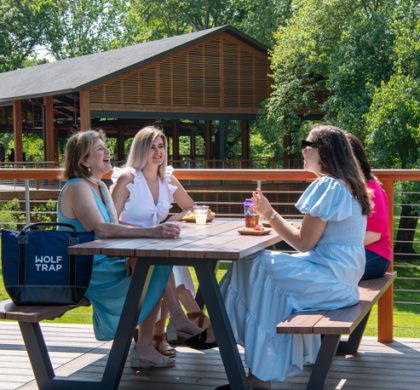 Jul 24, 2023 - Experience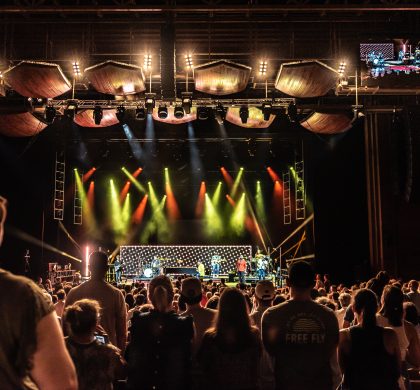 Dec 19, 2022 - Experience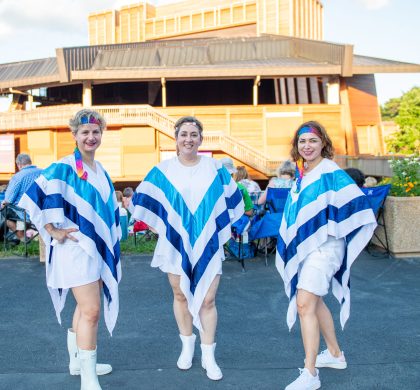 Oct 20, 2022 - Experience, For Kids