---
Celebrating Hispanic Heritage Month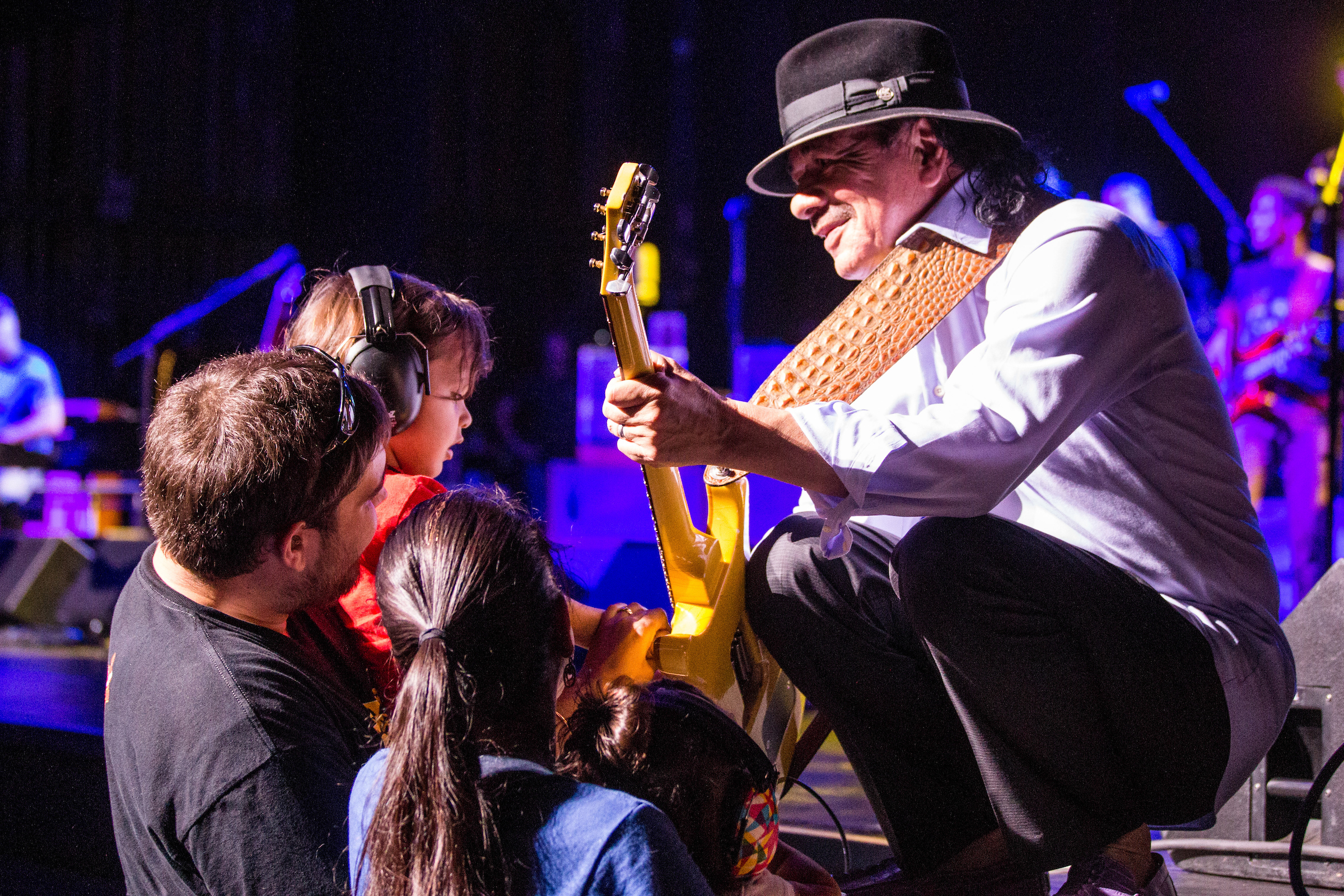 Oct 11, 2022
Wolf Trap celebrates and honors the many Hispanic and Latin American artists who have graced its stages year-round! Celebrate Hispanic Heritage Month and take a tour around the world with these fun facts about Wolf Trap artists.
ANA GABRIEL
Fans of Mexican music may instantly recognize the legendary Ana Gabriel, or La Luna de América, as she's called by her most passionate followers. Over her 45 plus years in the industry, Gabriel shaped the landscape of bolero, ballad, and mariachi music. Among her many accolades are 13 Lo Nuestro Awards (including an Excellence Award), four Latin Grammy Award nominations, and one Grammy Award nomination. Gabriel released her latest album, Por Amor A Ustedes, in December 2020. She performed songs from this album along with her other classic hits on the Filene Center stage last summer.
Last at Wolf Trap: Summer 2022
Top Songs: "Ay Amor," "Es Demasiado Tarde," "Quién Como Tú"
Did you know: To date, Gabriel has approximately 44 studio albums, compilation albums, and live albums to her name.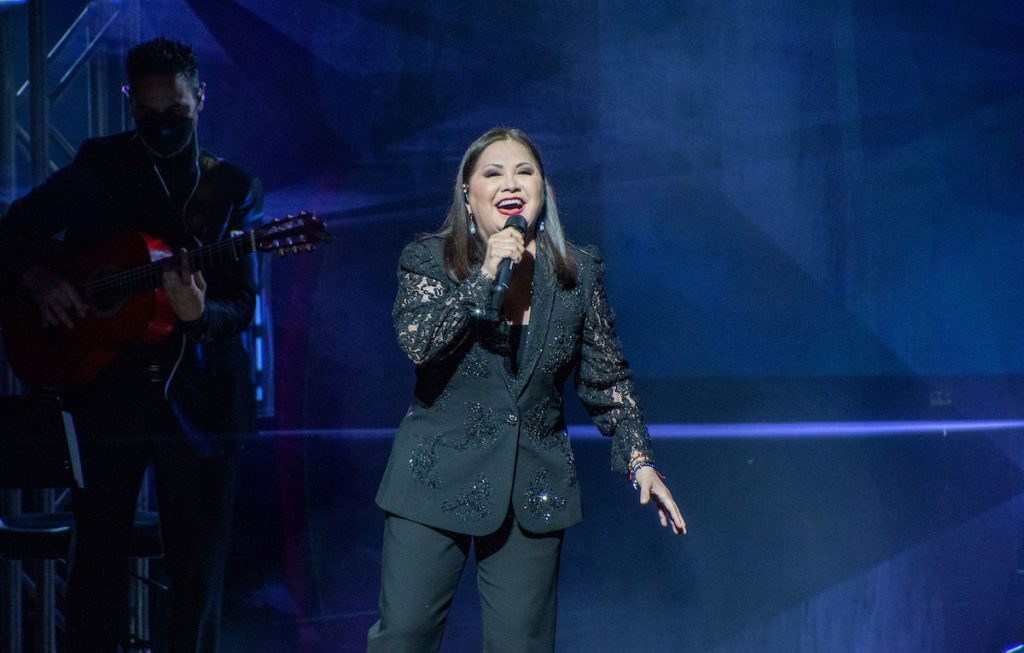 PAQUITO D'RIVERA
Born in Havana, Cuba, Paquito D'Rivera is celebrated both for his artistry in Latin jazz and his achievements as an alto saxophonist, clarinetist, and classical composer. He's won 14 combined Grammy and Latin Grammy awards and is the recipient of notable lifetime achievements including the NEA Jazz Masters Award, the National Medal of the Arts, and the Living Jazz Legend Award from the Kennedy Center. His other numerous honors include Doctorate Honoris Causas in Music (from the Berklee College of Music in Boston and the University of Pennsylvania) and the Jazz Journalist Association's Clarinetist of the Year Awards in 2004 and 2006.
Last at Wolf Trap: Summer 2022
Top Songs: "Song to My Son," "Tropicana Nights," "A Lo Tristano"
Did you know: In 2022, D'Rivera had a world premiere performance of The Journey, a piece written for and featuring the legendary Yo-Yo Ma, at Wolf Trap.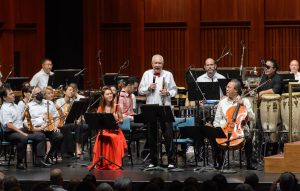 NELLA
Marianella Rojas, better known by her stage name Nella, is a Venezuelan singer and actress. In a short time, she went from being a Berklee College of Music graduate to the winner of the 2019 Latin Grammy Award for Best New Artist. Her vocals are both delicate and soaring as she brings Venezuelan folklore and Andalusian inspirations to the modern day. Her gorgeous voice resonated in The Barns at Wolf Trap in 2022. She has performed alongside Jennifer Lopez, Carlos Vives, and Los Amigos Invisibles, among many others.
Last at Wolf Trap: The Barns, spring 2022
Top Songs: "Me Llaman Nella" (with Santiago Periné), "Voy," "La Negra Atilia"
Did you know: Nella was in the star-studded 2018 film Everybody Knows with Penélope Cruz, Javier Bardem, and Ricardo Darín.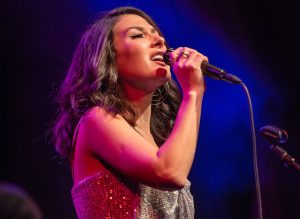 CAIFANES
Caifanes is a Mexico City-based rock band steeped in nostalgia. Since the band's formation in 1986, their music has become the soundtrack to the lives of their fans. The band released all four of their studio albums through the late '80s and early '90s and temporarily broke up in 1995. Their 2010 reunion and subsequent tours have led a new fan base to discover their sound and have proven the longstanding success and legendary status of the group in the genre of Mexican rock. Caifanes' shows are memorable and high-energy. At their last Filene Center show, Caifanes surprised the audience with a mariachi band that performed traditional Mexican songs.
Last at Wolf Trap: Summer 2022
Top Songs: "Afuera," "No Dejes Que…," "La Célula Que Explota"
Did you know: Caifanes' single, "Heridos" (2019), is the first new song they've released since their reunion in December 2010.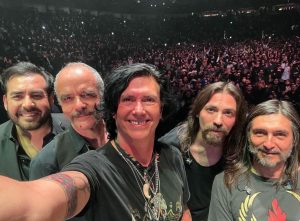 RICKY MARTIN
Latin singer, actor, author, and activist, Ricky Martin, was born and raised in Puerto Rico. He is celebrated by American and Hispanic communities alike for his influence in bringing Latin pop to the forefront of the US music scene. Martin last performed at the Filene Center in August 2016.
Last at Wolf Trap: Summer 2016
Top Songs: "Livin' la Vida Loca," "Vente Pa' Ca," "La Mordidita"
Did you know: Ricky Martin is often credited for launching the 1999 Latin pop explosion in the US with his smash hit "Livin' la Vida Loca."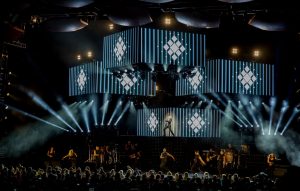 OMARA PORTUONDO
Cuban vocalist Omara Portuondo has been performing Latin music for decades. Her career took off when she helped found the successful female singing group Cuarteto d'Aida in 1952. She continues to produce singles that share her Cuban culture, and she also performs as the female voice of Buena Vista Social Club, who made a stop at the Filene Center in 2015.
Last at Wolf Trap: The Barns, spring 2019
Top Songs: "¿Dónde estabas tú?," "La sitiera," "Chan Chan"
Did you know: Omara Portuondo became the first Cuban musician to be named an International Ambassador by the International Red Cross in 2004.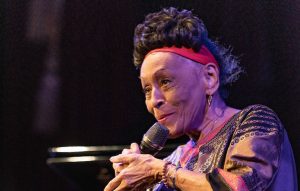 FLOR DE TOLOACHE
Those who attended Ana Gabriel's Filene Center show may remember her opening act: the all-female mariachi band Flor De Toloache. Depending on the setting, the band ranges from three to 10 members with representation from Mexico, Puerto Rico, Dominican Republic, Cuba, Colombia, Australia, Germany, Italy, and the United States. They have made their rounds at Coachella, NPR Tiny Desk Concert, and the 42nd Annual Kennedy Center Honors to pay homage to Linda Ronstadt. Their latest album, Indestructable (2019), is a bilingual exploration of collaborations, pop covers, and originals all with their signature mariachi flair.
Last at Wolf Trap: Summer 2022
Top Songs: "Quisiera" (with John Legend and Cultura Profética), "El Amor Más Grande (with Ximena Sariñana), "Este Momento" (with Sabino)
Did you know: Flor De Toloache performed as special guests for the Grammy Museum's inaugural Latin Music Gallery Exhibition's ribbon-cutting ceremony in 2019.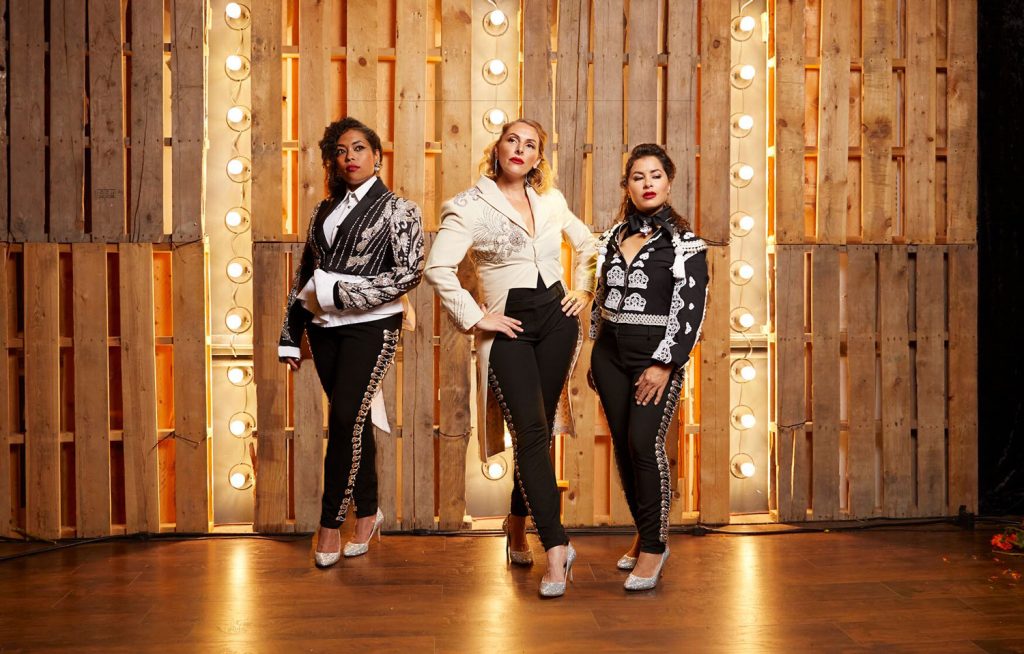 THE LAST BANDOLEROS
Always a favorite of Wolf Trap audiences, The Last Bandoleros most recently opened for Sting last summer at the Filene Center. The trio hails from San Antonio, TX, and they describe their musical style as "Tex-Flex" for blending the best of Texas (country and rock) with Latin influences (Tejano music). Incidentally, Tex Flex (2022) is also the name of their latest album filled with a mix of memorable, modern, and lyrically-rich songs that are sure to propel them up the music charts. The band will be returning to Wolf Trap to perform at The Barns this February 24.
Last at Wolf Trap: Summer 2022/The Barns 2023
Top Songs: "Maldita," "California Moon," "Every Time We Dance"
Did you know: Band members and brothers Diego and Emilio Navairo IV are the sons of the late, Grammy and Latin Grammy Award-winner Emilio Navairo III—once known as the "Garth Brooks of Tejano" music.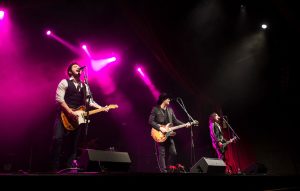 DADDY YANKEE
Hailing from Puerto Rico, rapper and singer Daddy Yankee is considered a pioneer of Reggaeton music. In January 2017, Daddy Yankee was featured on fellow Puerto Rican singer Luis Fonsi's single "Despacito." Later, in April 2017, the two released a remix of the song with pop icon Justin Bieber. "Despacito" became the first Spanish-language song to hit number one on the Billboard Hot 100 since 1996. Daddy Yankee performed at the Filene Center in September 2017 for Wolf Trap's summer season finale.
Last at Wolf Trap: Summer 2017
Top Songs: "Despacito," "Con Calma," "China"
Did you know: Daddy Yankee and Luis Fonsi's "Despacito" music video was filmed in Puerto Rico's Old San Juan and is the second most-viewed video on YouTube with 7.9 billion views to date.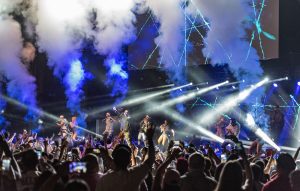 123 ANDRÉS
Wolf Trap's littlest music fans enjoyed Latin music at Children's Theatre-in-the-Woods with husband and wife duo 123 Andrés. The duo brought their catchy songs and lively concerts to Wolf Trap four times (in 2016, 2017, 2021, and 2022) for families to sing and learn in Spanish and English. They are Latin Grammy Winners for Best Children's Album and perform bilingual, family-oriented concerts all over the US, Puerto Rico, Panama, and Mexico.
Last at Wolf Trap: Children's Theatre-in-the-Woods, summer 2022
Top Songs: "Un Elefante," "Fly, Shine, Soar," "Hola, Amigo"
Did you know: To date, 123 Andrés has 10 bilingual albums and EPs on Spotify for little learners.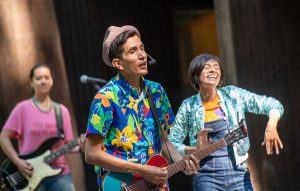 Wolf Trap is excited to welcome more Hispanic and Latin American artists to all of its stages, including Voices of the Americas with chamber music works by Latin American composers, Brazilian jazz pianist Eliane Elias, and Spanish flamenco guitar master Jesús Guerrero who will all appear at The Barns this season! See the full calendar here.
Recommended Posts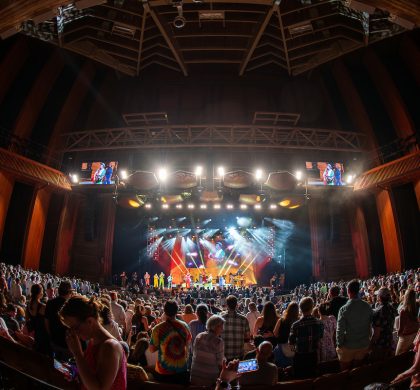 Nov 28, 2023 - Experience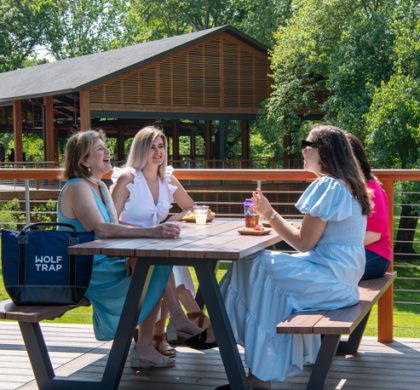 Jul 24, 2023 - Experience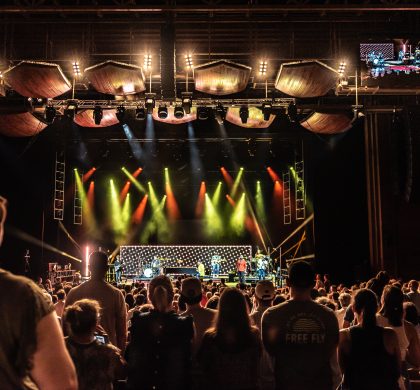 Dec 19, 2022 - Experience