---
The Secret Lives of Teaching Artists: Rock Stars in the Classroom─and On Stage!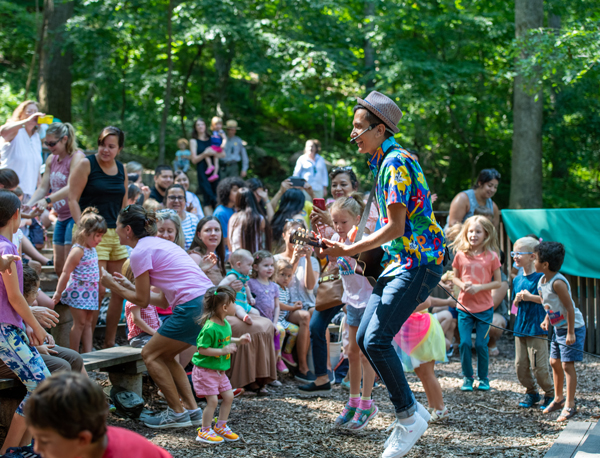 Oct 05, 2022
If you could assume an alternate identity, what would it be? By day, Wolf Trap Teaching Artists are busy in the classroom providing professional development to early childhood educators, but during their "off" time, they use their musical talents to perform onstage to throngs of eager children and parents. Undercover rock stars? Their fans would say so!
Christina Sanabria, one-half of the popular songwriting duo 123 Andrés, started out as a public school teacher before her evolution to teaching artist and children's performer.
"Before becoming part of 123 Andrés, I was a public school teacher in Philadelphia," she says. "I wasn't even a music teacher–I taught fifth and sixth grade students all subjects, especially math and science."
Christina's partner, Andrés Salguero, studied the clarinet at a conservatory in Colombia as a young child and performed in a variety of genres as a student─from chamber music and rock to Latin Jazz─before deciding to perform music for children and families full-time. Now, the Latin Grammy-winning 123 Andrés, who has been called "rock stars for little language learners" for their catchy bilingual tunes, perform live across the United States and have penned several children's books.
The duo designs their live performances to be both informative and entertaining. "[We want the show] to provide lots of conversation so everyone can keep processing and learning after it's over," says Sanabria. "Talking and retelling shared experiences is an important way for children to develop early literacy skills, so we hope that the concert is a jumping-off point for lots of family exchanges!"
Wolf Trap Teaching Artist Devin Walker, known as "Uncle Devin" to his fans, works as a teaching artist through Wolf Trap Institute for Early Learning Through the Arts and its Maryland affiliate. Uncle Devin is a book author, recording artist, self-proclaimed "drumcussionist," and producer, and even programs his own radio station, WeeNation Radio, which boasts "family-friendly global beats for little feet." Walker, who is a life-long music fan, first became interested in working in schools when he was a student.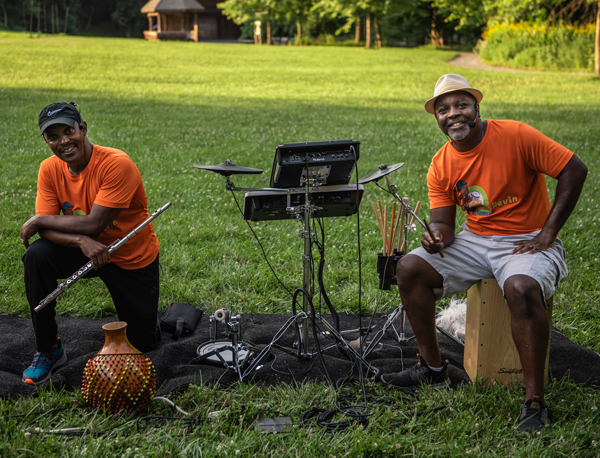 "I recall an assembly at my elementary school in the first grade that blew me away," recalls Walker. "It was a group of artists who put together short skits with live musicians. I was in awe. I knew that I wanted to have the same impact on children when I got older."
But Walker's motivation went beyond an interest in music alone: "I wanted to help diversify this field so children, especially Black children, can see a man of African descent sharing love and knowledge through music."
Singer/songwriter Marsha Goodman-Wood, lead singer of "kindie" rock band Marsha and the Positrons, came to the field as a fan of musical theater and a trained cognitive neuroscientist. Her goal is to teach children how the world works through fun and clever songs about science.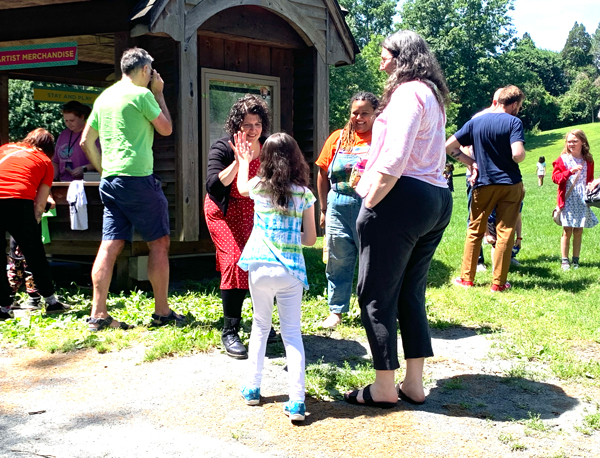 Goodman-Wood bases her songs on questions and conversations she has with her own children at home, and with children she works with in the classroom. "I think kids are capable of understanding anything as long as it's explained clearly," says Goodman-Wood. "If I can answer a question with a song, make you want to dance or groove along, and pass on a positive message about life and our humanity, that's a good song!"
These teaching artists aren't hiding their alter egos, but they are making the most of them─and yes, they will gladly pose for a picture or give their fans their autographs freely, whether it's in a post-concert meet-and-greet or in a classroom.
To find out more about 123 Andres, Uncle Devin and Marsha and the Positrons, visit their web sites at 123andres.com, theuncledevinshow.com, and marshaandthepositrons.com/.
Recommended Posts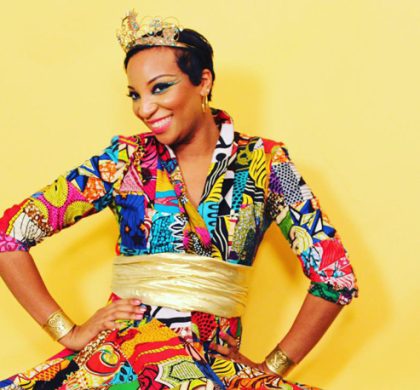 Jul 06, 2023 - Education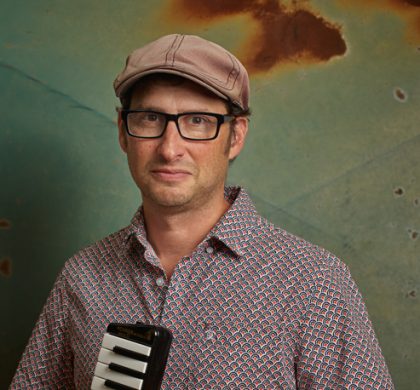 Jun 22, 2023 - Education