---
Creating Pathways for Success for Young Professionals From Marginalized and Underrepresented Populations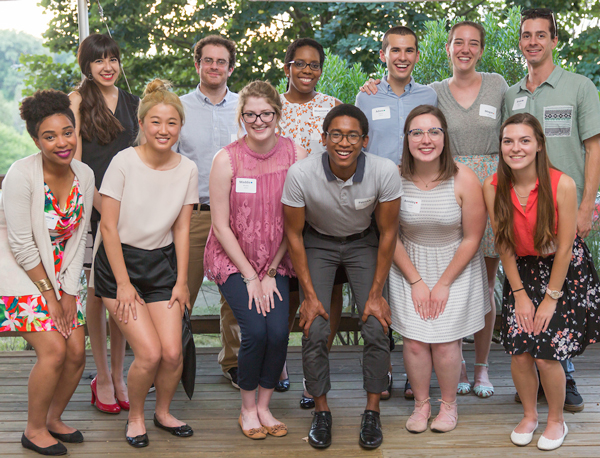 Oct 05, 2022
Interns have a year-round presence at Wolf Trap Foundation for the Performing Arts. Each season brings a new class of students who arrive at Wolf Trap eager to gain valuable experience in all aspects of arts administration. But an internship at Wolf Trap is much more than day-to-day administrative tasks. Wolf Trap's Internship team aims to provide interns with a fully realized vision of what a career in the performing arts means, and offers helpful career guidance and experiences they can take with them into their next professional setting.
An important aspect of Wolf Trap's Internship Program is its focus on inclusion. The Internship team, led by Director of Internships and Community Programs Cate Bechtold, strives to make connections with a wide array of colleges, universities, arts organizations, and career development associations, in order to attract a wide range of applicants.
"Industry research shows that people of color are historically underrepresented in arts management," says Bechtold. "But this is true of many industries. In order to address this inequity, it's important for us to first acknowledge it, and continually reassess how we are recruiting, mentoring, and educating our young professionals."
"We also have to create programs and opportunities that provide access for students, whose economic circumstances limit their ability to participate in professional opportunities outside of their immediate environment," adds Bechtold. "That was the impetus for Wolf Trap's Multicultural and Economic Diversity Initiatives, as well as for some of the programs and networking events we create for our interns."
Wolf Trap's Multicultural Diversity Initiative was established in its current iteration in 2014 to support promising young professionals, including those from cultural or ethnic backgrounds that are underrepresented in arts management. Students who wish to participate in this program are offered special mentoring and networking opportunities with people of color who have become trailblazers within the arts industry.
Wolf Trap's Economic Diversity Initiative was specifically created to address access, with the underlying belief that everyone should have an equal opportunity to succeed. The program offers a financial stipend that helps eligible students gain professional work experience while offsetting the cost of housing and transportation.
While the Multicultural and Economic Diversity Initiatives can only be offered to a select number of interns, the Internship team plans a number of events─open to all interns─that speak to the importance of creating pathways for young professionals of diverse backgrounds in the workplace. One of the most anticipated events of the summer internship program is the Diversity, Equity, Inclusion, and Accessibility in the Workplace Panel, for which Wolf Trap invites leaders of color to Wolf Trap's lecture hall to discuss their career trajectories and have candid discussions about issues they have faced as people of underrepresented cultural backgrounds, genders, and identities within their industries. Panelists participate in a Q&A session and attend a reception following the panel, at which they can talk with interns one-on-one.
This year, Bechtold moderated a discussion with Wolf Trap Internship Program alumna and Senior Director of Arabella Advisors Simone Gonçalves Perszyk; Andrew Boyd, Associate and Market Coordinator, Community Impact and Investment for Capital One; and Professor Kehembe V. Eichelberger, Associate Professor, Voice, Music with Electives in Business, Department of Music at Howard University.
Bechtold invited panelists to discuss the barriers they have faced as professionals in their industries, and how their identities have shaped their work.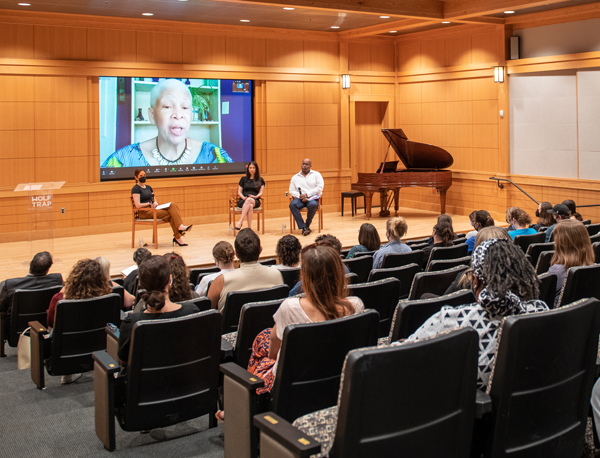 As a Latina woman who was born outside of the United States, Perszyk acknowledges that she is "still in the early stages of discovering how to use that to model to others," but in her professional role at Arabella Advisors, Perszyk has worked with philanthropic organizations to brainstorm ways to lighten barriers of access for grant applicants during the proposal process and reduce their reporting requirements. In doing so, her funders hope to disperse financial awards more urgently, and create a wider base of projects and grantees they can support by acknowledging the unique needs of their communities.
Through his work addressing community impact at Capital One, Boyd has also worked with his colleagues to think about how they can better serve their employees, clients, and community through conversation and action.
Early on, his team realized that if their goal was to represent everyone in an equitable way, they "had to get those voices in the room." But merely involving marginalized or underrepresented community members and co-workers in the conversation was not enough, they had to truly feel heard and included: "You can have diversity," Boyd said, "but if you're not fostering a feeling of belonging, is it really diverse?"
Boyd has dealt with biases and built his career by harnessing the power of networking. He encourages young people to find a mentor they can check in with─someone "who sees value in you even when you may not see value in yourself."
When confronted with uncomfortable situations involving biases, he stressed the value of self-reflection and emphasized the importance of setting boundaries so that one can walk into future situations more comfortably. "Be a beacon of light to share feedback and experiences," advised Boyd. "You may have a lens to allow them to see something that they cannot."
Professor Eichelberger, who early in her career received a scholarship from Wolf Trap Founder Catherine Shouse to pursue her arts training, identifies as an African living in the United States. As a young artist, Eichelberger became used to potential employers having a reaction to the juxtaposition of her name and her appearance but is happy to note that the standardization of what a performer should look like and what they should perform has evolved over time. Many arts companies are now "doing the work" to become more inclusive, both in their administrations and in their performances on stage, she says. Whether students are hoping to pursue a career in the arts or elsewhere, the key is to focus on building one's skill set and finding a way to practice it: "Make sure you're not doing it to be accepted by anyone else. You're doing it because this is your gift, this is what you want to do."
For more information about Wolf Trap's Internship and Apprenticeship Program, visit wolftrap.org/internships.
Recommended Posts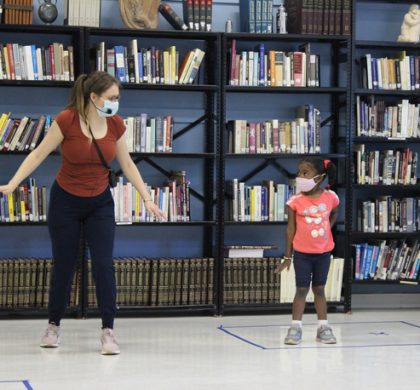 Nov 28, 2023 - Education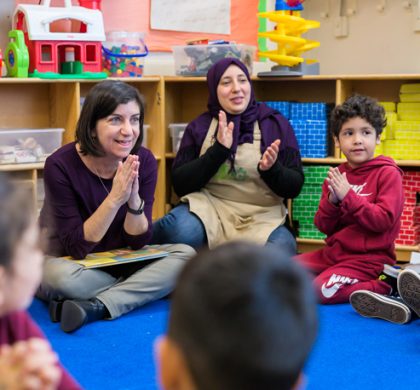 Nov 08, 2023 - Education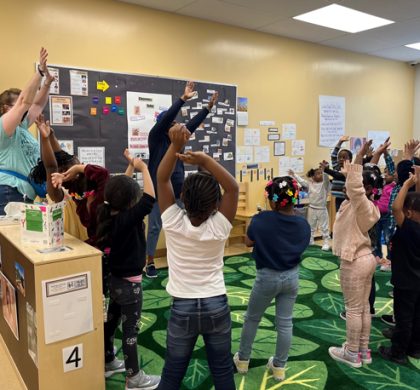 Nov 08, 2023 - Education