---
If You Like…Then You'll Love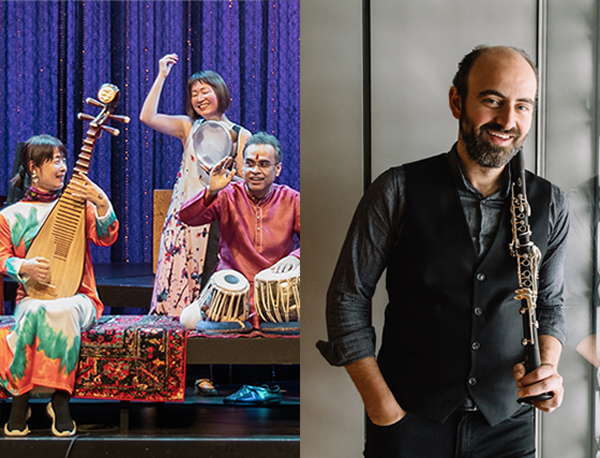 Sep 19, 2022
Let your Filene Center favorites inspire your next visit to The Barns!
September is here, which means it's time to wrap up Wolf Trap's summer season—and to anticipate a chill in the air and cozy nights inside. You've spent summer nights under the stars seeing your favorite artists on the Filene Center stage, and with the upcoming fall season, you have even more music to look forward to.
The 2022–2023 season at The Barns is filled with the diverse offerings you've come to know and love. With artists across genres, styles, locations, and generations, there is a lot to choose from, and something for everyone.
The intimate and unique setting of The Barns allow you to get close to both legendary artists and rising stars. Many performers make their start at The Barns before they become household names. Artists that performed at The Barns before they played the Filene Center include:
Brandi Carlile
The Avett Brothers
Old Dominion
Harry Connick, Jr.
Wouldn't you love to say, "I saw them when…"?
Excellent acoustics, two authentic 18th century barns, free parking, and delicious food also lend to a Wolf Trap experience that complements the scope of the summer season. If you are still narrowing down your decisions, let Wolf Trap's Summer 2022 season be your guide! For example…

If you like The Silkroad Ensemble, try Kinan Azmeh
The Silkroad Ensemble introduced Wolf Trap to its new Creative Director, Rhiannon Giddens, this July. She and the Ensemble dazzled with their artistry and collaboration in a wide range of genres and styles.
Kinan Azmeh, virtuosic Syrian clarinetist who has toured extensively as a member of Silkroad, will appear at The Barns in October his own ensemble CityBand, in partnership with the Middle East Institute and Abu Dhabi Festival. Expect an exciting evening of passionate and soulful music.

If you like Broadway In the Park, try John Lloyd Young
Wolf Trap was thrilled to partner with Signature Theatre on the second annual Broadway In the Park this past June, welcoming local talent as well as stars Kelli O'Hara and Adrienne Warren to the Filene Center stage.
Many Broadway stars have also played cabaret-style concerts at The Barns, where their personality and musical tastes can shine. This December, we will be welcoming back Tony and Grammy award winning Broadway star John Lloyd Young for an evening of holiday favorites for Heart of Christmas.

If you like Greensky Bluegrass, try Holly Bowling
Greensky Bluegrass brought their signature style to the Filene Center Stage in August. This jam-grass-rock and roll hybrid group has had many collaborations with pianist Holly Bowling, who will be joining us at The Barns this November. Bowling, a classically trained pianist, is known for innovative and virtuosic improvisational playing in a jam band style. Some of her best-known works include reimagined arrangements of the Grateful Dead and Phish.
Watch Holly Bowling collaborating with Greensky Bluegrass:

If you like Pink Martini, try Meow Meow
A Filene Center favorite, Pink Martini, returned this summer with the National Symphony Orchestra. Their unique, yet classic style exemplified by their original members and the artists they support are a treat for any audience.
Wolf Trap welcomes Meow Meow, an Australian cabaret singer and actress to The Barns for the first time in October of 2022. Her signature style includes sharp comedy, multi-lingual torch songs, and audience participation. Her latest album, Hotel Amour, is a collaboration with Pink Martini founder Thomas M. Lauderdale.
Listen to Meow Meow and Pink Martini in "I Lost Myself":

If you like Dvořák's "New World" symphony, try American Visitors
The National Symphony Orchestra, one of Wolf Trap's longest-running collaborators, showcased one of the greatest works by composer Dvořák, the "New World" symphony, written in 1893 during an extended appointment in the United States. The symphony reflected this Czech composer's rich impression of, and vision for, American music.
This is not the only great work of European classical music influenced by visits to America—this October, the Chamber Music Society of Lincoln Center will take this exploration further, by performing American Visitors, featuring works by Samuel Coleridge-Taylor, Eugène Ysaÿe, and more of Antonin Dvořák.
---
Want to see more? View the full 2022–2023 season at The Barns to discover even more great artists. More performances will be announced throughout the fall, and members at the Soloist level and above have access to exclusive presales for shows at The Barns.
Recommended Posts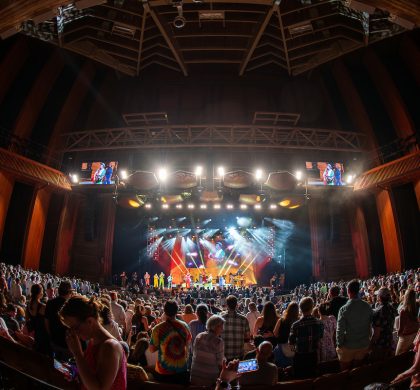 Nov 28, 2023 - Experience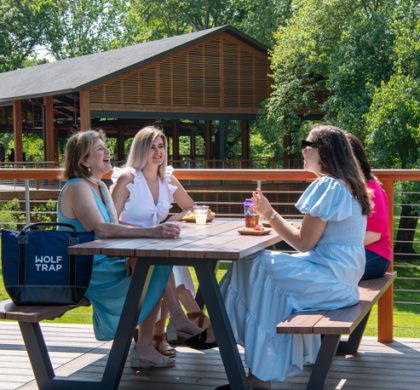 Jul 24, 2023 - Experience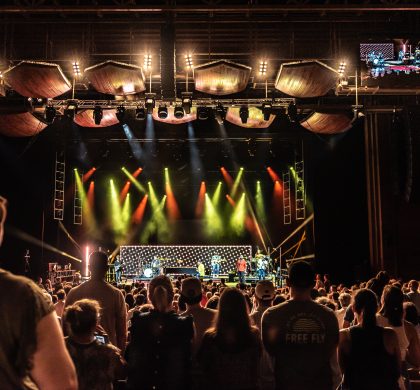 Dec 19, 2022 - Experience