---
Tom Jones Duets with Wolf Trap Artists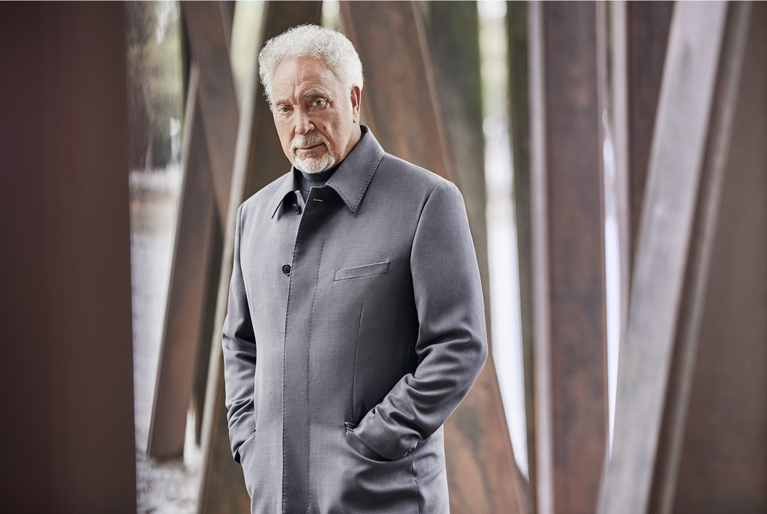 Sep 14, 2022
Legendary pop icon Tom Jones is behind some of your favorite classic hits like "It's Not Unusual" and "What's New Pussycat." The singer, who was born in Wales, sang in clubs at night as a teenager. He gained popularity in the '60s as the frontman for Tommy Scott and the Senators. Throughout his 50+ year career, Jones has maintained his strong voice and unforgettable performance style. Jones has sold more than 100 million records and recorded 40 studio albums including The Lead and How to Swing It, Reload, and Praise & Blame. He is well revered amongst his peers, and it's no surprise how many collaborations have happened on and off stage. Here we'll explore a few of his notable duets with other amazing Wolf Trap artists ahead of his September 17 Filene Center performance.
Alison Krauss
Tom Jones and the talented Alison Krauss performed "Raise A Ruckus," which aired on PBS and later premiered on AXS TV. Their live rendition of the traditional song is arguably better than the original track on Jones' Long Lost Suitcase. Krauss is the second most awarded female artist in Grammy history with 27 Grammy wins. The country star is no stranger to Wolf Trap as she has performed multiple times since 1991.
Crosby, Stills & Nash
Singer/songwriters Crosby, Stills & Nash performed "Long Time Gone" on This Is Tom Jones, a variety show hosted by Jones that featured himself and guest artists. The group was prominent in rock music's era of softer, quieter, folk-style music in the late '60s and early '70s. Crosby, Stills & Nash's first album is often considered the soundtrack of the '60s generation easing into adulthood. This passionate performance showed Jones' range and skill alongside the incomparable harmonics of the group.
Joe Cocker
Rock and soul artist Joe Cocker's career reached new heights after he performed The Beatles' "A Little Help from My Friends" at Woodstock in '69. The rock star was known for his gritty voice and animated live shows. He appeared on This Is Tom Jones and the two performed Cocker's version of "Delta Lady." Jones' powerful voice paired well with Cocker's for a lively, soulful performance.
Johnny Cash
Johnny Cash and June Carter Cash joined Tom Jones to perform "I Walk the Line." The trio's playful performance allowed Jones to showcase his versatility with this country hit. The unique song was Cash's first No. 1 hit on the Billboard charts and is included in "The 500 Songs That Shaped Rock and Roll" exhibit at the Rock and Roll Hall of Fame.
Aretha Franklin
The Queen of Soul, Aretha Franklin's deep gospel roots laid the foundation for her trailblazing career. The soul and R&B singer earned 73 Hot 100 entries, 17 Top 10 pop singles, 100 R&B entries, and 20 No. 1 R&B singles. In 1970, she appeared on This Is Tom Jones, and she and Jones joined together to perform "The Party's Over" by Nat King Cole. Their strong and distinctive voices made this a performance to remember.
This star-studded list of duets is just a sample of Jones' collaborations and remarkable talent. See Tom Jones perform some of your favorite hits on September 17, 2022 at Wolf Trap for one of this summer's final shows!
Recommended Posts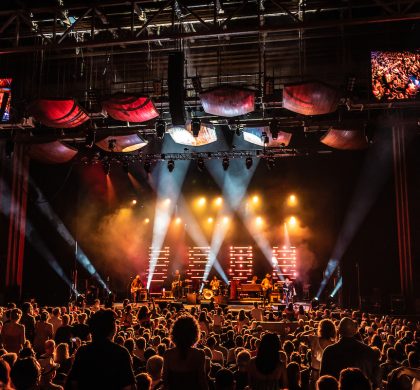 May 23, 2023 - Summer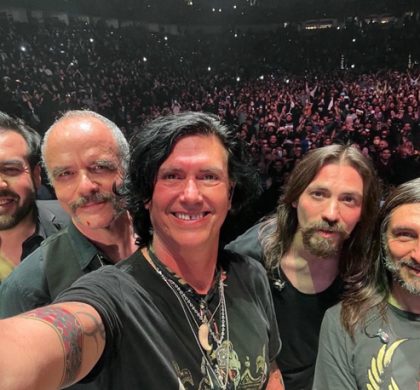 Aug 30, 2022 - Summer