---
Making Magic with The Amazing Max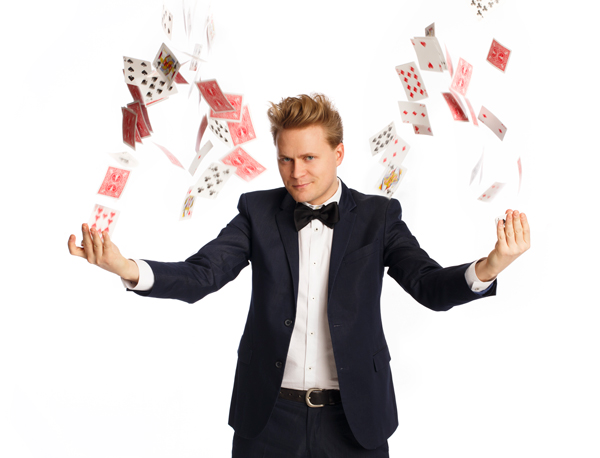 Jul 28, 2022
The Amazing Max Makes His Return to Wolf Trap─This Time as a Performer
At Wolf Trap's Children's Theatre-in-the-Woods, it's not unusual to see multiple generations of families return year after year for performances, but it's not often that one of Wolf Trap's audience members makes his grand return to Theatre-in-the-Woods as a performer on stage. This summer, Washington, DC native, Max Darwin, AKA "The Amazing Max," does just that as he debuts his immersive magic show at Children's Theatre-in-the-Woods in two sold-out shows on Friday and Saturday, Aug. 5 and 6 at 10:30 AM.
"Having grown up in Washington, DC I have many fond memories of Wolf Trap," recalls Darwin. "My parents took me to lots of shows, including Wolf Trap's annual Children's Day festival, so getting to perform here this year is very special to me."
Like many of Wolf Trap's Children's Theatre-goers, Darwin's parents nurtured an appreciation for the performing arts in him as a young child and that quickly led to his fascination with the art of illusion. He remembers watching his father perform magic tricks at home and obsessing over David Copperfield's television specials. It was Copperfield who showed him that being a magician could be an actual job, and Darwin was eager to get started as soon as possible. Luckily, he found a kindred spirit nearby who could introduce him to the tricks of the trade.
"My dad would often take me to Al's Magic Shop right off of Vermont Avenue and K Street," Darwin remembers. "It was in that small shop that I first met a real magician. And I really lucked out because Al Cohen was as amazing as he was funny."
"There were practical jokes and gags as well as magic tricks," Darwin adds. "He used to have a box on the counter with small tricks in it that said '25 cents each, or 3 for a dollar'─[the joke being] if you bought three, he'd throw in a fourth 'for free.'"
Washington natives might have heard tell of the store for its famous clientele, including Muhammad Ali, Robin Williams, and Steve Martin, but Darwin remembers it as "this ridiculous, fantastical, magical place and Cohen was happy to stand there and show me everything on the shelves. Every time we went I would get to spend twenty-five cents on some little magic trick or gag. And I was hooked."
As Darwin grew older, he began visiting the library to find out everything he could about magic, stage performance, and great illusionists like Houdini. "Every library was hiding a trove of secrets for me."
From the age of 13, Darwin kept a deck of cards on him at all times and finally started performing at birthday parties when he was 18. "Through college and over the course of the next 10 years I somehow performed over 3,000 shows at every sort of private and public event that existed," Darwin says. "I didn't care what the event was because I treated each one as a learning experience."
"I tried different things, made bold choices," Darwin continues. "When you do anything that many times you find out what works for you and what doesn't. You find inventive ways to hold the audience's attention and you learn what happens when you lose it."
Darwin eventually took his act to a venue off-Broadway, where he performed to sold-out crowds. "The Amazing Max: Live with Max Darwin," now tours the country.
"I find a LOT of [inspiration] in the kids I perform with, and when we do these shows on August 5th and 6th at Wolf Trap, the children and I are going use that inspiration to blow the roof off the…trees," Darwin says. "This isn't a show that Max does for the audience. This is a magic show that Max and the audience do together. It's a very special thing. And it's something for which I, for one, cannot WAIT."
To find out more about The Amazing Max, visit theamazingmaxlive.com/. The full schedule for Wolf Trap's Children's Theatre-in-the-Woods can be viewed at wolftrap.org/woods.
Recommended Posts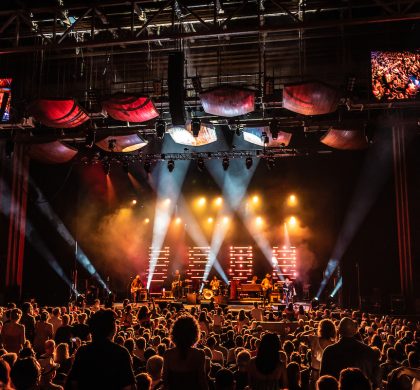 May 23, 2023 - Summer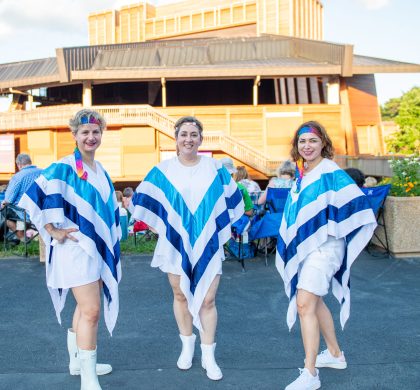 Oct 20, 2022 - Experience, For Kids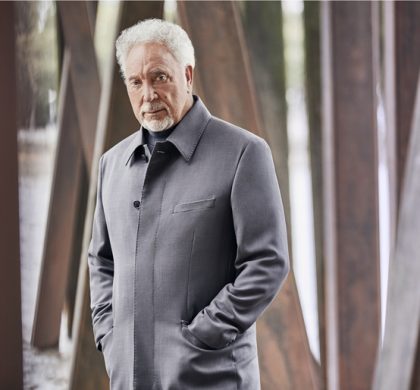 Sep 14, 2022 - Summer