---
La Traviata: A Beloved Music Masterpiece for Pop Culture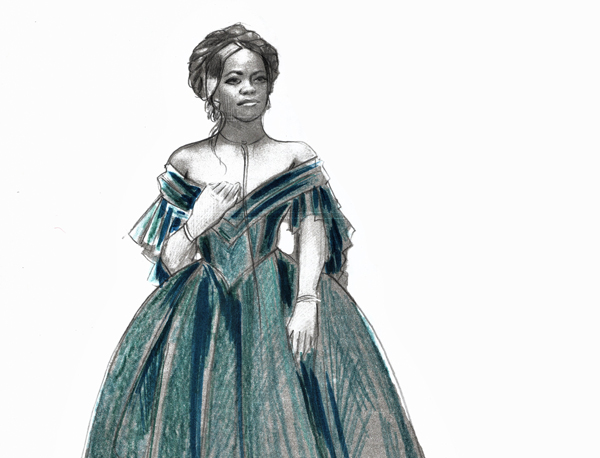 Jul 05, 2022
Verdi's La Traviata is one of the most popular and beloved operas of all time. Since premiering in 1853, it has captured hearts with its gorgeous score and timeless story. La Traviata not only caught the public's attention, but this masterpiece inspired generations of artists to create popular movies, literature, and more. In fact, if you enjoy Pretty Woman or Moulin Rouge, you're going to love La Traviata!
Take a look at how La Traviata's themes and music have inspired pop culture that you know and love.
INFLUENCES IN MOVIES:
La Traviata's story around the risks of love lives on in films, like the ever-popular Pretty Woman. Pretty Woman borrows heavily from La Traviata's plot—in both, an escort tries to leave her old life behind and start afresh after falling in love. While Pretty Woman ultimately finds a much happier ending, the film even stages an homage to Verdi's original piece during a pivotal scene at the opera in which the main characters watch La Traviata on stage.  
Baz Luhrmann's jukebox film Moulin Rouge!—recently turned into a Tony Award-winning Broadway musical—also has several direct connections to Verdi's masterpiece. In it, a courtesan falls for a gentleman, but must leave to save his life in a story that ends in tragedy. The two leading ladies of Violetta and Satine even suffer from the same heartbreaking illness: consumption (or in modern terms, tuberculosis).

LITERATURE CONNECTIONS:
La Traviata translates to "The Fallen Woman," a universal theme found across all genres of art. The idea of "The Fallen Woman," women who are shunned from society for breaking social codes, is found in some of the most well-known and classic literature. Violetta draws obvious parallels to Fantine from Victor Hugo's novel Les Misérables (later adapted into one of the most popular musicals of all time).
Both women showcase extraordinary bravery in facing shame and ridicule for going against social norms to survive—Fantine by having a child out of wedlock, Violetta by becoming a courtesan—and they make selfless sacrifices for those they love.
MUSIC INSPIRATIONS:
La Traviata's gorgeous music continues to inspire countless art forms and sometimes appears in more unlikely or subtle places. Its music has shown up in the background of films, commercials, and even at award shows. At the 2014 Grammy Awards, pop star Katy Perry showed off a dress named after "Violetta's waltz" and embroidered with La Traviata's score.
Rian Johnson's whodunit film Knives Out sets the mysterious mood with a fantastic score that includes La Traviata's "E strano! – 'Ah, fors'è lui.'" The scene creates ambiance for this dramatic tale by masterfully intertwining the stunning music of Verdi with The Rolling Stones, Sondheim, and Gordon Lightfoot.
You may not know it, but you've likely already heard La Traviata's famous score in some of your favorite commercials. Brands looking to promote products often turn to the opera's talented composer to provide a soundtrack—including commercials for drinks you might enjoy while on the Filene Center lawn.
When one beer brand wanted to create a scene packed with drama and tension, they used La Traviata's "Libiamo ne' lieti calici," the famous drinking song Alfredo sings in Act I. But, it's not just adult beverage brands borrowing from the opera—furniture stores used the aria "Addio del passato" to add a dramatic flair to commercials and car manufacturers used the famous score to entice buyers too. "Sempre libera," Violetta's great Act I celebration of freedom and independence, is the perfect accompaniment to the soundtrack of the road.
Whether a seasoned enthusiast or a newcomer to opera, La Traviata draws in audiences with its brilliant storytelling, music, and relevance, more than 150 years after its premiere.
If you've never seen an opera at Wolf Trap before, this production is the perfect introduction. Its lavish sets and gorgeous costumes are a feast for the eyes. The great emerging voices of Wolf Trap Opera soaring over the amazing playing of the National Symphony Orchestra will create a night you'll never forget! Catch this grand opera performance of La Traviata at the Filene Center on July 15!
Recommended Posts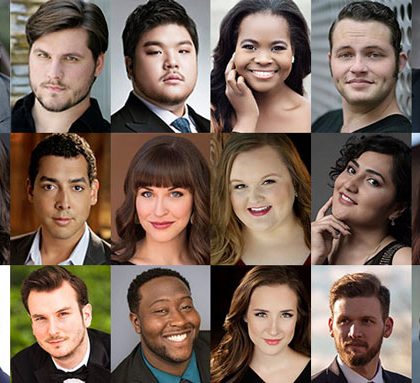 Jun 29, 2020 - Opera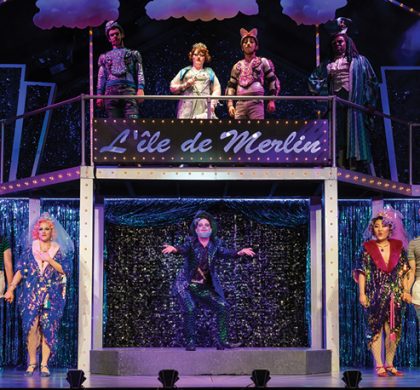 May 20, 2020 - Opera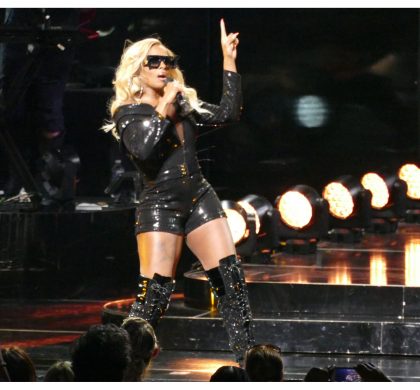 Feb 27, 2020 - Foundation, Opera, Summer, The Barns