---
Your Brain and Dance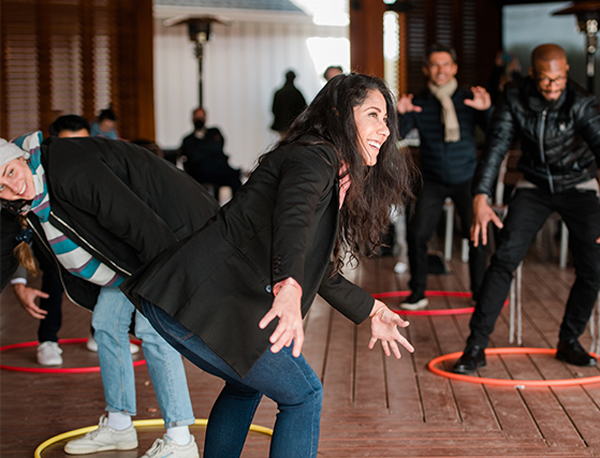 May 05, 2022
Wolf Trap Welcomes the National Science Foundation and Partners for the 2022 "Brain Dance Workshop"


How does creative movement influence the brain's ability to adapt? 
This April, a team of scientists, engineers, artists, educators, and choreographers from around the world gathered at Wolf Trap to explore the connection between dance and neuroplasticity for the 2022 International Workshop on the Neural and Social Bases of Creative Movement, or, more simply, the "Brain Dance Workshop."

The event took place at Wolf Trap's Ovations Pavilion and Center for Education, and was co-sponsored by National Institutes of Health; National Center for Complementary and Integrative Health; National Endowment for the Arts Research Labs; The Building Reliable Advances and Innovations in Neurotechnology (BRAIN) Center; and University of Maryland's Brain and Behavior Institute, Institute for Systems Research, and Department of Electrical and Computer Engineering; and Wolf Trap Foundation for the Performing Arts, and in addition to being funded by the National Science Foundation.

Presentations by Brain and Movement Experts
The multi-day workshop featured speakers from Cambridge University, University of Houston, Western Sydney University, Centre National de la Recherche Scientifique, and University of Maryland, among others, who presented on a variety of topics, ranging from the biological and social evolution of creative movement and its relation to music, to the learning and memory of complex motor sequences in creative movement and its therapeutic effects.

Wolf Trap Institute for Early Learning Through the Arts took part in the Saturday session, which focused on "Embodied Cognition, Learning of Creative Movement." Wolf Trap's Vice President, Education, Akua Kouyate-Tate, led the discussion on "Early Childhood STEM Learning through Dance: The Interchange Between Practice and Research." She was joined by Yvette Clinton, Ph.D., a Senior Manager at ICF, and Audra Parker, Ph.D., a Professor and Academic Program Coordinator in Elementary Education at George Mason University, who shared research findings on Wolf Trap's impact in the classroom, and detailed Wolf Trap's partnership with George Mason's Elementary Education program. 

Wolf Trap Master Teaching Artists Amanda Whiteman and Terlene Terry-Todd teamed up with Fairfax County teacher and frequent Wolf Trap collaborator Kristin McClure to demonstrate how Wolf Trap Teaching Artists and their teaching partners help young children make connections to early education curriculum through creative movement. Participants enthusiastically joined in the demonstrations from the improvised stage and their seats, as they explored the effects of wind and force, took on the role of hibernating bears, and re-imagined themselves as glaciers, volcanoes, and trees.

A Live Demonstration of the Brain in Motion
The workshop culminated in a public performance at The Barns that featured the world premiere of LiveWire, an innovative collaboration between Houston-based music collective Musiqa and NobleMotion Dance, and the IUCRC BRAIN Center at University of Houston.
Wolf Trap's events team worked closely with organizers to plan the elaborate set-up, which featured a live string quartet, a team of programmers, and monitors that shared space on stage with a troupe of modern dancers. Performers were outfitted with EEG skull caps, which tracked their brain movement while they were moving and at rest, allowing audience members to trace dancers' cognitive activity via the on-stage monitors. The performance resulted in a real-time visual record and illustration of key concepts from the workshop's preceding discussions.
Staged for the first time at Wolf Trap, the event was an important showcase for Wolf Trap's education activities, as team members were able to connect with fellow arts colleagues and members of the scientific and academic communities.
"It is always important for us to find ways to bridge the relationship between Wolf Trap Institute practice with research, and events like these help us make those connections and find mutually beneficial ways to build scholarship in the fields of arts and early education," said Kouyate-Tate. "I am certain that this work will allow us to continue to deepen and expand our work, and create an even greater impact within the arts, early childhood education, and scientific communities."

To learn more about the 2022 International Workshop on the Neural and Social Bases of Creative Movement and its partners, visit https://yourbrainanddance.egr.uh.edu/.
Photo credit: Traci Medlock / Lock & Company
Recommended Posts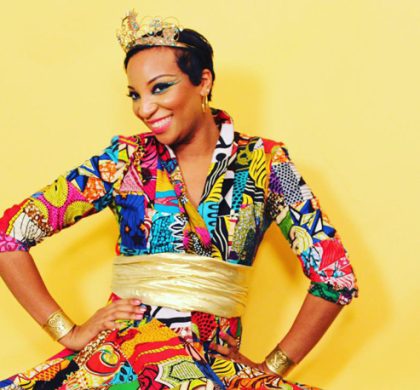 Jul 06, 2023 - Education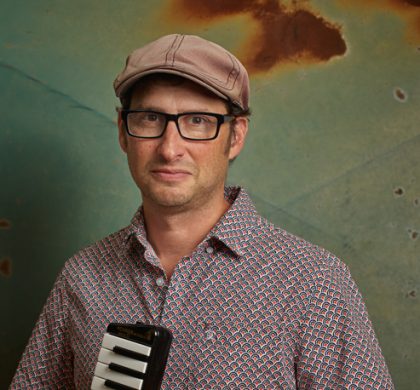 Jun 22, 2023 - Education