---
Wolf Trap Welcomes Its New Class of Teaching Artists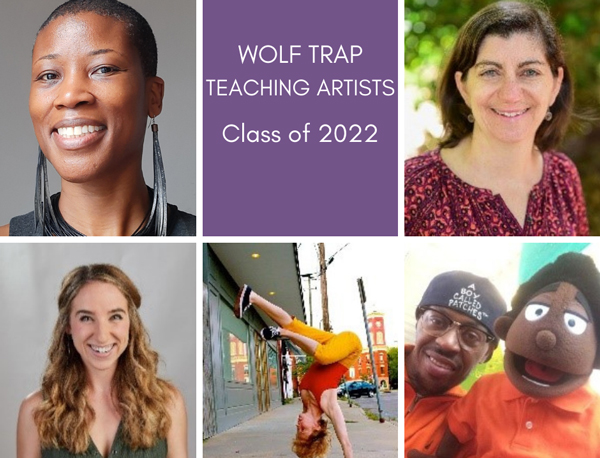 Apr 22, 2022
Recently, Wolf Trap Institute for Early Learning Through the Arts added five new professional artists from the DC-metro area to its roster of 255 teaching artists. From a bilingual clarinetist to a children's book author, these new teaching artists come from a wide array of backgrounds, experiences, and disciplines, but what unites them is their love of the arts, and their desire to share that love through working with educators and young children.
"Music has been a part of my life since before I can remember," says Gabriela Cohen. "[As a child] I loved my weekly music class after school where we played xylophones, percussion, and recorder and was always fascinated by the way all the different parts fit together."
"I…discovered during college that sharing the joy that music brings to me with young children has brought me great joy, which led me to wanting to become a teaching artist," added Cohen. "I feel fortunate that I am able to do so in English and in Spanish, and hope that music can be as much as a part of their lives as it has been of mine." 
Ambo Tazanu, also a member of Wolf Trap's new class of teaching artists and a specialist in theater, recounts what first sparked her love of the arts, and the role her teachers played in encouraging her talent.
"My love for acting began in high school," shares Tazanu. "The theater arts teacher, Ms. Merchant, at Coolidge High School, invited me to become a part of the drama club. She gave me 'The Creation' by James Weldon Johnson, who wrote the African American anthem ['Lift Every Voice and Sing']."
"I had to memorize and perform it in a couple of days for a performance at the Martin Luther King, Jr. Library in downtown DC. I won first place. Winning that competition surprised and informed me," she continues. "After graduation, I studied theater at Howard University with amazing teachers like Vera Katz. I studied early childhood education and theater and vowed to my counselor that I would teach through the arts. It thrills me [now] that I am a Wolf Trap Teaching Artist."
Learn more about Wolf Trap's newest cohort of teaching artists:
Robin Neveu Brown is a dance/theater educator, choreographer/devisor, performer, and writer based in Durham, NC, and Washington, DC. She holds an MFA in Dance from the University of Maryland, and a BFA in Dance from the University of Florida. Her creative work spans concert dance, site-specific and devised performance, and forays into dance film. She teaches dance and movement to all ages and levels of experience. Through her pedagogy and performance works, she strives to make space for curiosity, wonder, and genuine connection. Brown is co-artistic director of Red Key Dance Theatre, in which she creates hybrid performance works alongside fellow Wolf Trap Teaching Artist Kevin Alan Brown.
Originally from Mexico City, Gabriela Cohen currently teaches at Levine Music, where she was the chair of the First Music Department from 2011-2020 and created the Spanish class "Cantemos y Bailemos" for children ages 4 months to 6 years. She has also taught at CentroNía and has presented several bilingual workshops as part of the Second Saturdays series at the Kennedy Center. Additionally, she freelances and maintains a private clarinet studio. She is a member of the Virginia Chamber Orchestra, the Amadeus Orchestra, and has performed with The Washington Ballet, the Annapolis Symphony, and Washington Concert Opera. Dr. Cohen holds a Doctorate in Music from the University of Michigan, a Master of Music from Yale University, a Bachelor of Arts from Oberlin College, and a Bachelor of Music from Oberlin Conservatory.
Katie Colletta earned her BFA in Musical Theater from Millikin University and is currently pursuing her Masters in Arts Administration from the University of Kentucky. Colletta made her artistic home at Old Creamery Theatre in Iowa for eight years where she served as Associate and Interim Artistic Director and worked on more than 100 productions as an actor, director, and choreographer. Colletta's love of inspiring and encouraging children through theater education spans more than a decade, and in 2019/2020 she served as Artist in Residence with the Kennedy Center's Any Given Child program in Iowa. Colletta relocated to the Washington, DC area in August 2021 and can be found teaching with Imagination Stage, Adventure Theatre MTC, Educational Theatre Company, and Signature Theatre.
V. Kuroji Patrick is an educator, puppeteer, graphic artist/animator/illustrator, and children's book author. He is known throughout the DC metro area and the US for his interactive puppetry and learning experiences for young children with "A Boy Called Patches & Friends." Based in Silver Spring, MD, Patrick has performed across the United States and abroad. Patrick's educational background includes advanced study in the arts at Malcom X University.
Ambo Tazanu studied education and theater at Howard University. After she graduated from college, she toured with Lamb's Players Theatre's educational touring company. Shortly after her move to Atlanta, GA, Tazanu began working with the Alliance Theatre, where she trained and worked as a teaching artist. Tazanu now finds it impossible to teach anything without incorporating the dramatic arts.
Each new Wolf Trap Teaching Artist will work with early childhood educators in Maryland, Virginia, and the District of Columbia, both in person and virtually. To learn more about becoming a teaching artist with Wolf Trap, visit: wolftrap.org/education/education-opportunities.aspx.
Recommended Posts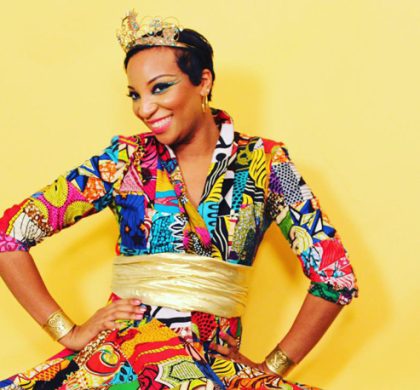 Jul 06, 2023 - Education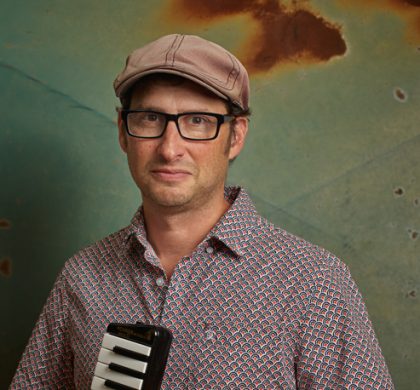 Jun 22, 2023 - Education