---
10 New Year's Resolutions for Music Lovers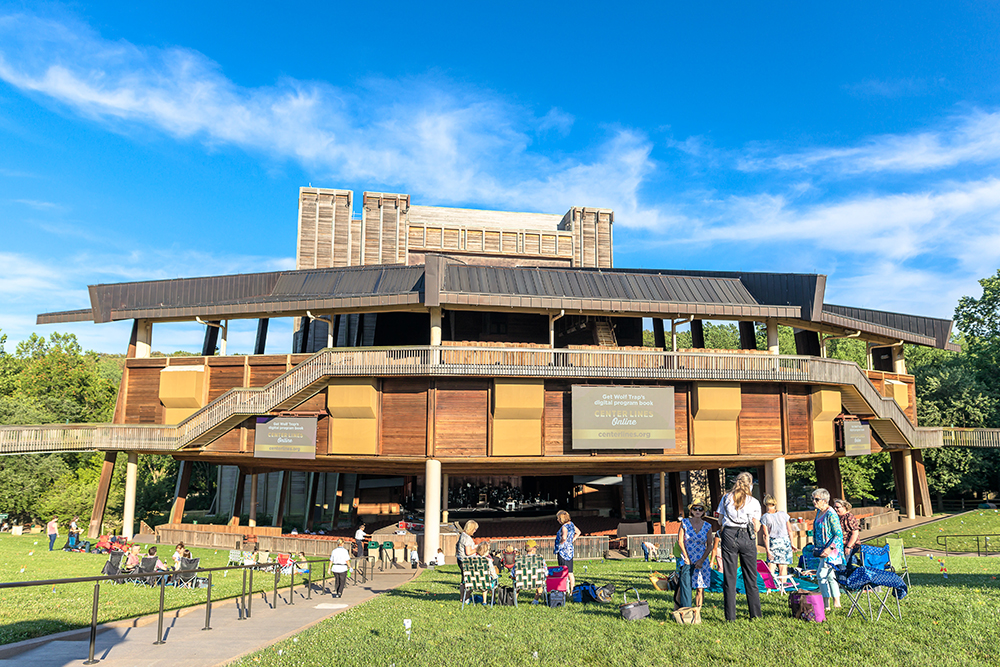 Dec 20, 2021
Looking for New Year's resolutions that are easy to commit to? Music holds the key! From discovering new artists to sharing your favorite songs, adding some music-inspired items to your 2022 resolution list is a sure way to keep you motivated all year round. Here are a few ideas from the Wolf Trap team.
Start a "Playlist of the Month" Club
Admit it, there are some songs that give you all the feels. Whether you listen to a song on repeat or highlight its lyrics on social, these are the songs that add to your life…and that you should share with friends and family! So why not start a "Playlist of the Month" club and share in the magic of music!?
Create a joint playlist for you and your friends to add to each month. You can listen to the playlist while working, driving, or even walking through Wolf Trap National Park for the Performing Arts! And hey, you never know how many of those songs will end up on your Spotify Wrapped next year!
Add New Experiences To Your Bucket List
We know you've likely been to the Filene Center, but have you been to The Barns at Wolf Trap?
Wolf Trap is a destination for year round music—and there are plenty of artists to discover on the lineup right now! Don't miss your chance to see Grammy Award-winning performers Sharon Isbin and Mavis Staples, international superstars Ana Popovic, Nella, and Enter The Haggis, world-renowned classical artists The Miró Quartet, Chamber Music Society of Lincoln Center, and more! Whether you want to expand your musical taste or just add a new artist or two to your playlist, there are dozens of talented artists to see and hear live!
Use Music to Motivate You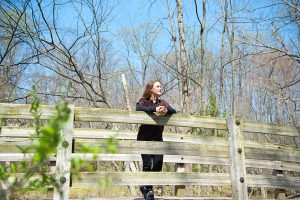 This resolution is easy: use music to get you through your day! Whether you've decided to take on a new exercise regime in 2022 or need an extra dash of excitement to get through the last hour or two of work, hit play and let music give the push you need to get the job done! Listening to music while completing tasks reduces fatigue, increases creativity, boosts your self-esteem, and helps you relax. Need a place to start? Check out one of Wolf Trap's playlists.
Research shows that listening to music with lyrics may help if you're working on mundane or repetitive tasks because of the distracting nature of lyrical music. Give The Avett Brothers, Amy Helm, Bob Mould, Allison Russell, Mavis Staples, Meow Meow, Joseph, Mary Chapin Carpenter, Reba McEntire, Goo Goo Dolls, Sting, Yacht Rock Revue, and Trouble Funk a listen!
Meanwhile ambient music without lyrics, such as jazz, classical, and orchestral music, has proven to be the best for work productivity. Recommendations include Branford Marsalis, Lindsey Stirling, Philip Glass, Black Violin, Kenny G., Beethoven, Bach, and Sondheim.
Give The Gift of Music
The holidays may be over, but gift giving is here to stay! This year, commit to providing loved ones with experiences like tickets to performances or an afternoon out at a Park over material gifts.
Whether there's something to celebrate or you're grabbing tickets to see a favorite artist, pick up an extra ticket or two, and invite a friend along. You'll create new memories, support the arts, and possibly find a new concert buddy.
Start Taking Lessons, or Start Again!
Ever been enamored by an artist shredding a guitar on stage or a vocalist with a gorgeous voice? Why not give musicianship a try yourself?
Actively engaging in music promotes happiness, enhances your listening skills, and releases stress. Plus, it allows you to find new ways to express yourself!
Not sure singing or playing an instrument is your thing? Give dancing, improve, or acting a try!
Watch More Music-inspired Movies
The glitz. The glamour. The great musical numbers! There are many incredible musical productions to watch on television and streaming services. From Sweeney Todd: The Demon Barber of Fleet Street to Mamma Mia, there's a great musical waiting to fill your evenings!
Here are a few suggestions featuring Wolf Trap performers:
Hamilton starring 2021 artist Renée Elise Goldsberry
Jersey Boys starring The Barns 2021 artist John Lloyd Young
Dreamgirls starring 2019 artist Jennifer Hudson
A Star Is Born starring 2018 artist Lady Gaga
Cinderella starring 2012 artist Idina Menzel
The Sound of Music and Mary Poppins starring 1989 artist Julie Andrews
Start A Vinyl Collection
Listening to vinyl allows you to experience albums the way an artist intended, without skipping tracks or listening to songs out of order. Plus, starting a vinyl collection is a lot of fun! In the Washington, DC area there are dozens of record stores that allow you to flip through racks hunting for the perfect album.
Did you know the vinyl community is international and continually growing? By starting a vinyl collection, you'll have a great conversation starter and possibly meet new friends!
Make Band-Shirt Fridays A Thing!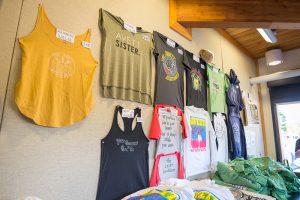 At Wolf Trap, we have a tradition called "Band Shirt Friday" and we invite you to join in on the fun! All you have to do is wear a t-shirt featuring your favorite artist or band on a specific day of the week. If you're working from home, it can spice up your workday…or you can save it for your Friday night get together with friends! Maybe add a genre-specific theme and invite others to join you! Not only is it a fun way to end the week, but it also gives you an excuse to buy more merch at your next show.
Stay Social
We know you're on social media…so don't forget to let artists know you're excited about their music! From following them on Facebook, Instagram, or Twitter to adding them to your Spotify playlist, there are a ton of ways to easily support your favorite artists.
Heading to a performance? Tag the artist and venue on your posts…and let them know what you enjoyed about the show! Interacting with audiences often means the world to artists and lets them know that their performance touched you. It's an easy but extremely impactful way to give back for an epic night of music.
Support The Arts
There's no denying it's been a challenging few years for the music industry. The best way you can help support Wolf Trap and other organizations is by being actively involved in the return to live music! Buy tickets to a show, become a member, and learn about arts education programs in your community.
Did you know: a Wolf Trap membership supports the organization's mission in multi-faceted ways. This includes using the arts to educate—whether it's improving the way children learn in preschool classrooms nationwide, or fostering the next generation of performing arts leaders through internships and residencies with Wolf Trap Opera. This support also enables Wolf Trap Foundation to provide diverse, innovative programming in a casual, affordable setting.

Wolf Trap members and donors receive a wide range of benefits, including the opportunity to purchase the best tickets before the general public, invitations to special events, and recognition.
Is there another way you're incorporating music into your 2022 resolutions? Share it with us on social media!
Recommended Posts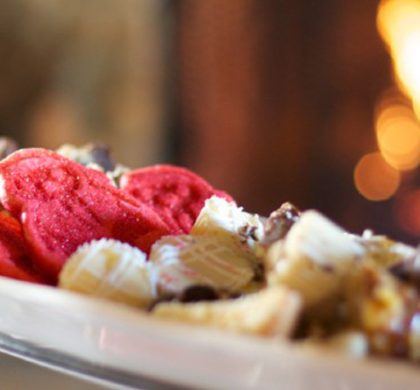 Dec 08, 2021 - Experience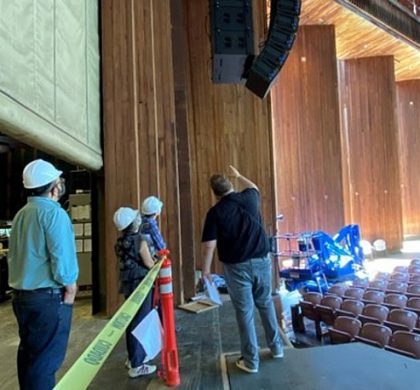 Jun 30, 2021 - Experience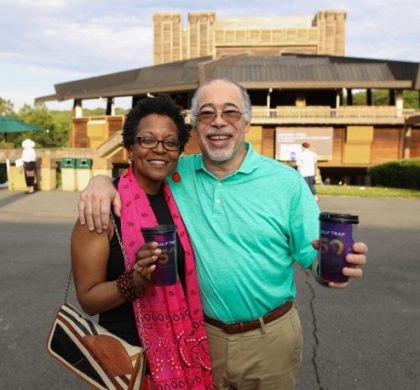 Jun 30, 2021 - Experience