---
A 40-Year Look at The Barns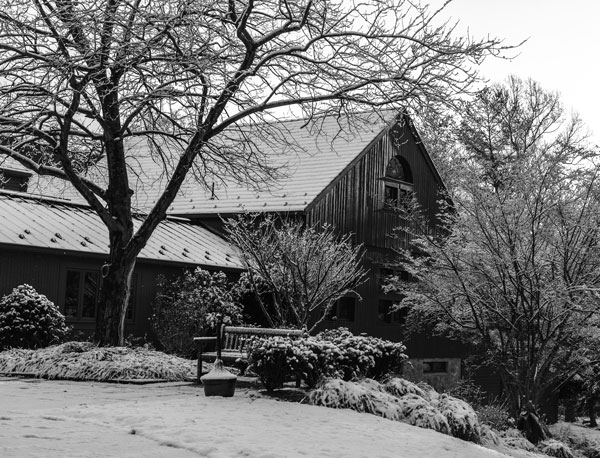 Oct 14, 2021
Forty years ago, The Barns at Wolf Trap opened its 200-year-old doors. Ever since, breathtaking music has filled the warm space and captivated audiences.
Following the opening of the Filene Center only 10 years earlier, Wolf Trap founder Mrs. Catherine Filene Shouse set out in the early 1980s to introduce a second, more intimate performing arts venue with a goal to keep the music playing all year long.
Mrs. Shouse had attended a concert in Maine held in a traditional barn, and after being charmed by the informal and acoustically unique setting, she quickly began working with craftsmen, historians, and architects to identify two barns for relocation to Northern Virginia. After discovering the German and Scottish barns in upstate New York, Mrs. Shouse purchased the buildings, and paid to rebuild the structures on their present site in 1981 using a traditional 18th-century "block and tackle" method of construction.
Since its very first performance in October of 1981, The Barns' hand-hewn beams have made for an unmatched and extraordinary acoustic experience for thousands of incredible artists and delighted audiences.
A LAUNCHING PAD FOR EMERGING TALENT
Did you know that Harry Connick, Jr., Brandi Carlile, The Avett Brothers, Mary Chapin Carpenter, Chris Thile, Alison Krauss, and Red Baraat all played The Barns early on before they went on to have illustrious careers? The Barns proudly plays a role in bringing new talent to the D.C. region.
Audiences also frequently find the hottest new bands and artists at The Barns — including The Last Bandoleros, Maggie Rose, The Lone Bellow, The Secret Sisters, Liv Warfield, and San Fermin — mesmerizing fans with unique songs and styles.
ACOUSTICS MADE FOR LEGENDS
The Barns' weathered wooden walls and exceptional aural experiences also serve as an enticing must-play performance space for legends across genres. Over the last four decades, patrons have taken in the soaring sounds of Broadway powerhouses Patti LuPone, Kristin Chenoweth, Sutton Foster, and John Lloyd Young; explored the world with Ladysmith Black Mambazo, Angélique Kidjo, and Toots & The Maytals; rocked out with Sheila E. and Ronnie Spector & The Ronettes; or settled in for an incomparable evening with Graham Nash, Art Garfunkel, David Crosby, or Béla Fleck. Last season, fans even caught country outlaw and Grammy-winning rocker Tanya Tucker who said, "There's always a special feeling coming through the nation's capital to perform in the area, and I love the intimate setting at The Barns. The show feel[s] like we're all in my living room together" (Northern Virginia Magazine).
Classical performances have long been a part of The Barns' history ever since its first season with The Primavera String Quartet and The Wolf Trap Chamber Group. It continues on today with Chamber Music at The Barns and the partnership with Chamber Music Society of Lincoln Center — a vital part of keeping chamber music alive at The Barns. Masterful musicians who have spent decades honing their craft like Wu Han, David Finckel, Lara St. John, Joyce Yang, and more have all showcased their skills within The Barns' walls.
A MAINSTAY OF MUSIC
The rich history of performances at The Barns continues to grow with each new season, and it remains a beloved venue for all to enjoy.
With more than 80 performances each year, and everything from renowned folk singers and chamber musicians to jazz greats, countless cherished moments occur between artists and fans within this treasured space.
Welcome back to The Barns at Wolf Trap, where the moment you step in, you can feel the decades of magical music memories held within these centuries-old walls.
Recommended Posts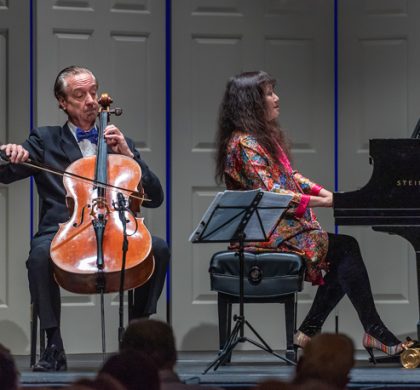 Jan 06, 2022 - The Barns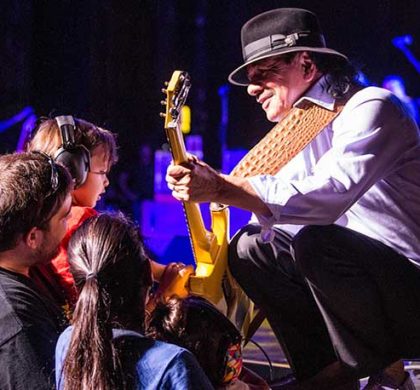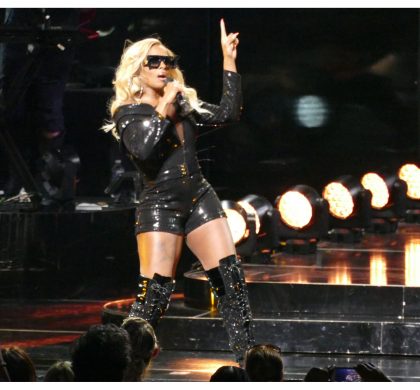 Feb 27, 2020 - Foundation, Opera, Summer, The Barns