---
Master Teaching Artist Perspective: Wincey Terry-Bryant: Finding 'AHA!' Moments in Everyday Learning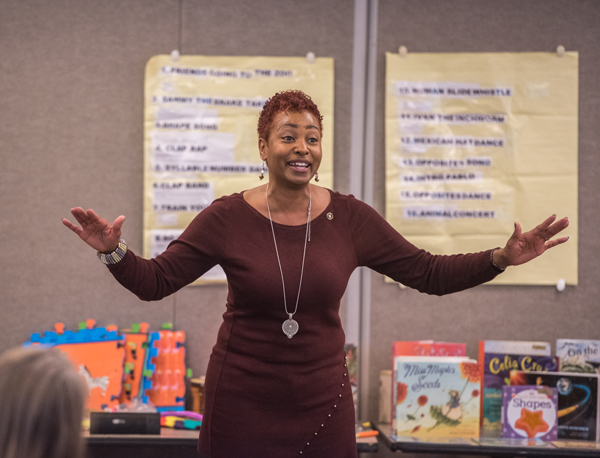 Oct 04, 2021
Wolf Trap Master Teaching Artist Wincey Terry-Bryant traces her love of music back to a small Pentecostal church in Jersey City, N.J., where she first learned to sing. "We didn't have musicians," she says, "so our choir sang a capella." Their choir director, Carolyn Dale, had perfect pitch and drilled them regularly on harmony.
One Sunday morning, Terry-Bryant was asked to fill in for one of the lead vocalists. "I deflected, because I didn't know I could sing, [but when] I began the song, the response was overwhelming. I had always loved music, but I thought it was something to observe and enjoy," Terry-Bryant says. "That day I found out that music loved me too."
That was Terry-Bryant's personal "Aha!" moment, and these days, she is busy creating new "Aha!" moments for Early Education teachers in the classroom. Below, Terry-Bryant shares what motivates her and offers some advice for new teachers.
Q:            What motivated you to become a Master Teaching Artist?
A: [I was a member of a group] named True Image (later named New Image). We were the resident entertainers for the live studio tapings of "The Cosby Show," and appeared on a number of television and radio programs, including Spike Lee's "Do It A capella," "Late Night with David Letterman," Garrison Keillor's "Lake Wobegon Days," "The Arsenio Hall Show," and "Soul Train."
We toured the U.S. with Keith Sweat, Johnny Gill, and Bell Biv Devoe, but the tour ended unexpectedly. That's when my sister, who was a school teacher, asked me two questions that changed my life: "What do you really love?" and "If you could do anything, what would you do?" I barely had to think about it. I love children and music (possibly equally). If I could do anything, I would bring music to children, real music, live music, with stories, information, and education.
Q: What value does arts integration bring to classroom learning?
A: Using music or drama to teach math, history, and literacy takes the "pressure" off to learn, memorize, and regurgitate a fact or a formula because the learning is embedded in the fun!
Q: It's the start of a brand new school year! Is there any advice you'd give to new teachers?
A: I tell teachers to enjoy themselves. We possess an innate desire to join in with things that are fun. When you see someone having a good time, you want to participate. I always say "when learning is fun, teaching is easy."
Q: For children who might be anxious heading into the new school year, how can the arts help build their resiliency?
A: Our children need outlets where they can practice good social and emotional health. The arts provide non-threatening experiences where trained teachers can guide students through role play and other activities that may help to express and process their feelings by acting, sharing, or writing their feelings in a play or song.
Q: Are there any favorite "Aha!" moments that you can share from your experiences in the classroom?
A: Yes! I was leading a Wolf Trap residency for a class of non-verbal students. Every day, I demonstrated an activity where I tapped the drum while saying "stop, stop, go" as a part of a story. Although no one spoke, I passed the drum around and coached each student. In our post-session debriefs, the teacher was careful to remind me that the students don't speak, so I may want to forgo that section of the lesson. I told her I understood and didn't mind them not speaking, but agreed to change the words so she could see alternate applications of the same activity. On the eighth day, when I was teaching a different phrase for the drum, a little girl, took the drum and said "stop, stop, go!" The room erupted!
I've literally had teachers tear up after participating in a professional development training or co-writing a song for their class. They are revived and reminded of why they became an educator in the first place, and are amazed at how useful and effective the Wolf Trap strategies are. Terry-Bryant is the founder of WinceyCo, LLC, an arts education company that produces live entertainment, education programs, and offers professional development for schools and corporate partners. Find out more at winceyco.com/.
Recommended Posts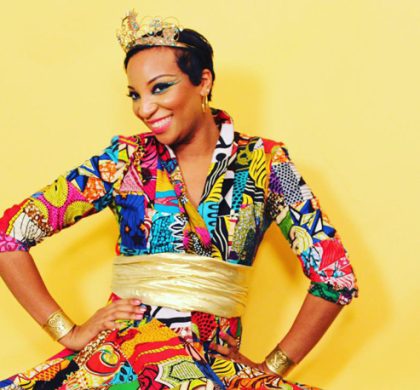 Jul 06, 2023 - Education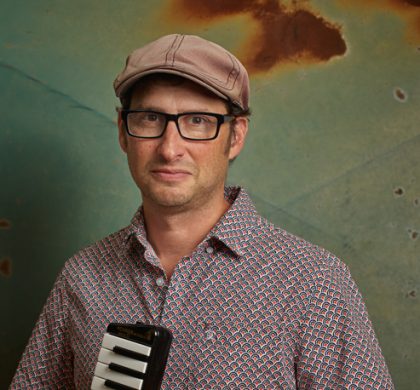 Jun 22, 2023 - Education