---
Affiliate Spotlight: New Teaching Artist Trainings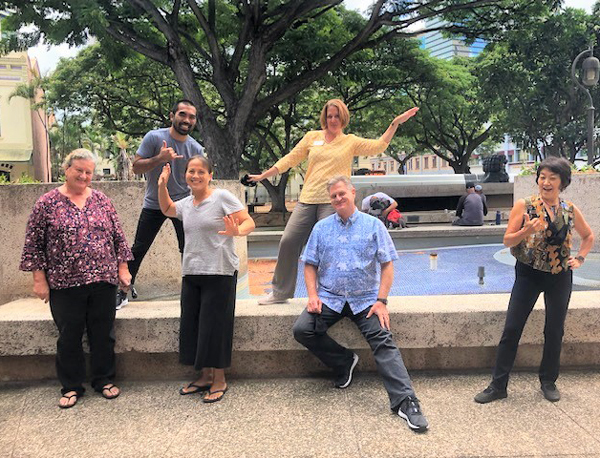 Oct 04, 2021
What are the qualities of an effective teaching artist? Is it a love of the arts, or an interest in working with children? Is it a formal degree or years of experience as a professional artist? This is something the Wolf Trap Institute for Early Learning Through the Arts team contemplates on a regular basis. Their job is to develop teaching artists into dynamic communicators who can deliver arts strategies that are thoughtful, collaborative, and impactful.
Bryna Shindell, Assistant Director of National and Affiliate Services at Wolf Trap, helps facilitate new and developing teaching artist trainings for Wolf Trap's network of 23 affiliates. Several times a year, Shindell travels to affiliates' local markets with a Wolf Trap Master Teaching Artist to conduct trainings in person or virtually, when required. In 2021 alone, Wolf Trap has conducted trainings with Central Indiana Wolf Trap; Greater Richmond Wolf Trap; Maryland Wolf Trap; South Florida Wolf Trap; Hawai'i Wolf Trap; and San Antonio Wolf Trap.
"One of our favorite things to do as we integrate new affiliates into our program is to help them develop a pool of teaching artists in their community," said Shindell. "In some cases, they might already have existing relationships with artists, but others might need more guidance."
"We think it's important for our affiliates to draw talent from their local community as much as possible, because it creates a more authentic, culturally relevant experience for their teachers, families, and students."
Once a cohort of teaching artists is developed, Shindell then works with affiliates to identify their professional development needs based on the grade level, curriculum, and areas of focus for their school partners.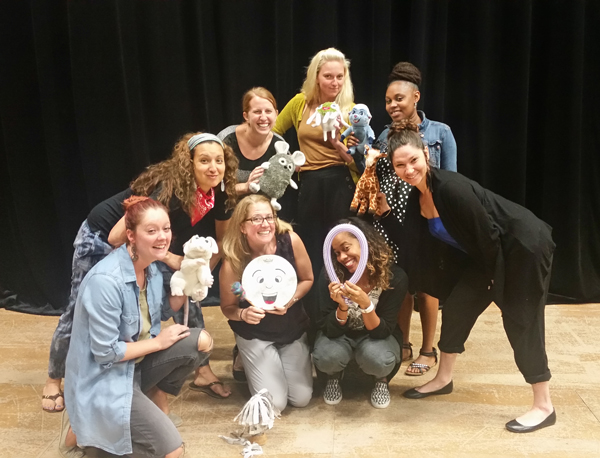 "For new artist trainings, we focus on early language and literacy," says Shindell. "For our more seasoned teaching artists, we might provide supplemental professional development for STEM-focused residencies, for example, or for teaching in classrooms for children with special needs, who might be non-verbal or have sensory challenges."
The goal of each training, which takes place over multiple days, is to help new Wolf Trap Teaching Artists practice integrating their art form with early childhood education concepts and curriculum, learn how to scaffold arts strategies to support children's and teacher's learning, and explore age- and skill-appropriate books and resources.
This August, Shindell traveled to Honolulu with Wolf Trap Master Teaching Artist Christina Farrell to conduct a week-long training for new teaching artists with Wolf Trap's most recent affiliate, Hawai'i Wolf Trap. Four teaching artists from Oahu, ranging in specialty from drama to music, participated in the sessions, along with Teri Skillman, Chief Executive Officer for Hawai'i Arts Alliance and Affiliate Director for Hawai'i Wolf Trap.
​​
"The Wolf Trap training was focused and purposeful in mentoring our new teaching artists for school residencies," says Skillman. "Christina developed and demonstrated arts integration strategies relevant to the class curriculum with Brittany Ea, the classroom teacher."
"Our teaching artists were able to see the process, the result, and the engagement in the classroom," continues Skillman. "We found this model of professional development to be very successful because it had more depth and direct application."
New artist trainings are scheduled throughout the year as affiliates expand their Institute programming to meet the needs and requests of community partners. Ongoing professional development for Wolf Trap Teaching Artists across all affiliates continues to be a priority for the Institute. "At Wolf Trap Education, we are committed to delivering high quality arts education experiences," says Shindell. "Our teaching artists are our ambassadors, and it is important to us to support them and provide them with a solid foundation so that they can, in turn, deliver meaningful arts strategies in the classroom."
Recommended Posts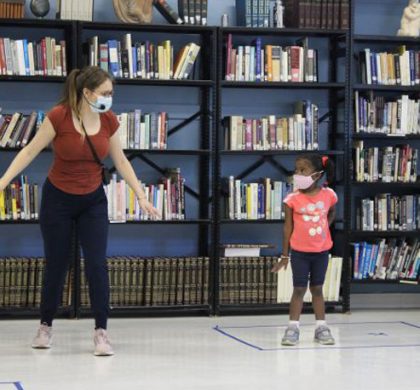 Nov 28, 2023 - Education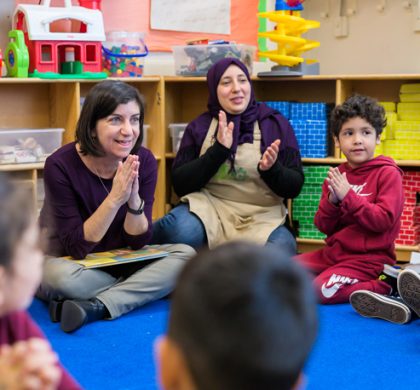 Nov 08, 2023 - Education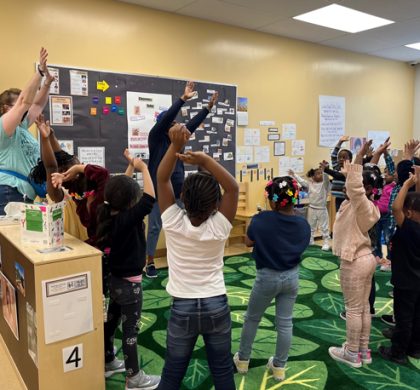 Nov 08, 2023 - Education