---
Catching Up With Latin Duo 123 Andrés, Rock Star Champions for Little Language Learners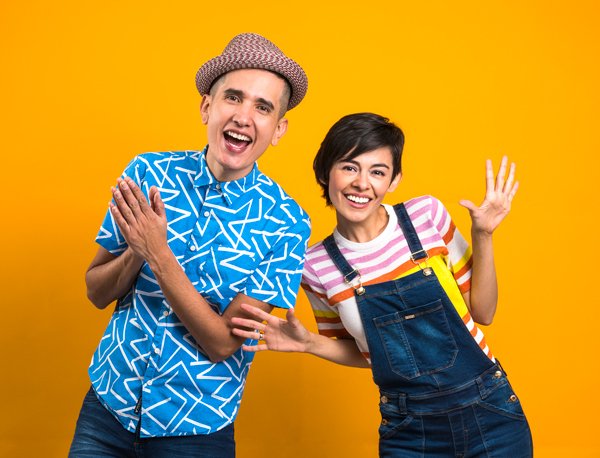 Aug 16, 2021
It's hard to be around Latin Grammy-winning duo Andrés and Christina and not smile. The positive energy they exude on stage, as 123 (Uno, Dos, Tres) Andrés, is infectious─and is a testament to their popularity in the children's music industry. What their fans might not know is that Andrés and Christina are also Teaching Artists for Wolf Trap's Institute for Early Learning Through the Arts. It's this passion, for combining the arts and music with learning, that fuels their high-energy performances.
Their most recent show, Actívate!, is a full-band show that features a fun mix of Spanish and English songs for little language learners and brings the spirit of música, energía, familia, y comunidad that will encourage children and adults alike to dance and sing along. To purchase tickets, visit wolftrap.org/calendar and learn how they foster an appreciation for Spanish language and culture through their music, below: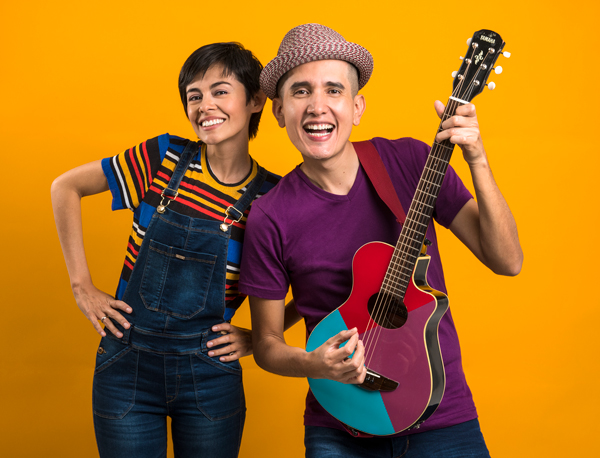 Q: Can you talk about your evolution from a performer to a Teaching Artist? How does one role influence the other?
Andrés: As a young child, I started studying the clarinet at a conservatory. As a graduate student, I performed with the symphony, in chamber music, and I also played in lots of other bands, from rock to Norteña to Latin Jazz. It wasn't until after I finished graduate school that I decided to perform music for children and families full-time.
Christina: Before becoming part of 123 Andrés, I was a public school teacher in Philadelphia. I wasn't even a music teacher–I taught fifth and sixth grade all subjects, especially math and science.
We design our shows to provide a very rich environment, with lots of details for kids to notice and talk with their adults about later. Maybe they'll be mesmerized by the accordion, or by a chant or call-and-response in one of our songs, or by a song for which we use ASL (American Sign Language). The show is entertaining, but also will provide lots of conversation starters so that everyone can keep processing and learning after it's over. Talking and retelling shared experiences is an important way for children to develop early literacy skills, so we hope that the concert is a jumping off point for lots of family conversations!
Q: You perform in both Spanish and English. How do you make your music accessible to different audiences?
Christina: We are very intentional in thinking about how we are going to use the two languages in our shows, and it depends on the song. We use strategies like call-and-response, repetition, movement, and giving plenty of context. With some songs, like "El Girasol," we do an introduction or explanation in English, and then sing the song in Spanish. For our song, "Diez Pajaritos," we typically sing a few verses in English and then switch to Spanish. The verses follow a simple pattern so that non-Spanish speakers will make the jump with us from English verse to Spanish. And, we lean on the power of music as an immersive experience to ensure everyone feels connected, even if there are moments when they don't know the words we are singing.
Q: Who are your personal artistic influences?
Andrés: Growing up in Colombia, I listened to a lot of rock music in English─especially Queen! That's one of the strategies I used to learn English: I wanted to know what the lyrics said, and I memorized the words to all the songs.
After moving to the United States, though, I reconnected with some of the music in Spanish that was also playing in my house. Genres like Cumbia, Bambuco, and Música Llanera from Colombia, and other pop styles like Salsa.
One person who I must call out is Gilberto Santa Rosa. He had so many salsa hits that were on the radio, like "Conteo Regresivo" and "Conciencia," and he also developed a reputation for being kind and down-to-earth despite becoming a multiple Grammy winner and overall mega super star. People call him El Caballero de la Salsa, "The Gentleman of Salsa."
I always knew that he loves baseball, and I wrote a baseball-themed salsa song called "Sácala del Estadio," thinking of him. Our team pitched it to him (no pun intended) and he liked it! Now the song is out there, with his unmistakable vocals on it. "Sácala del Estadio" means "knock it out of the park" and the song is a positive affirmation to stay humble and focused, do your best, and trust that you'll knock it out of the park! It's incredibly meaningful that Gilberto Santa Rosa, whose whole career has been about this message, sings on it with us.
Visit 123andres.com to learn more about their music and stay tuned for their third book, ¡Mi Comunidad! (My Community), coming out with Scholastic in September. ¡Mi Comunidad! (My Community) celebrates connection to others, singing about the people who help us stay safe, learn and thrive─community helpers.
Recommended Posts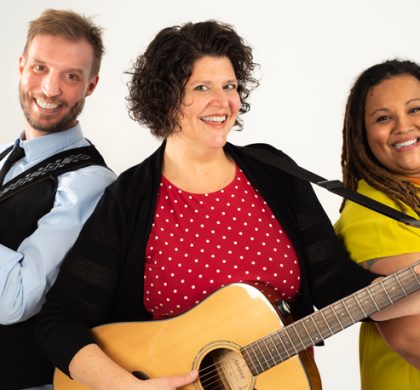 Jun 01, 2023 - Education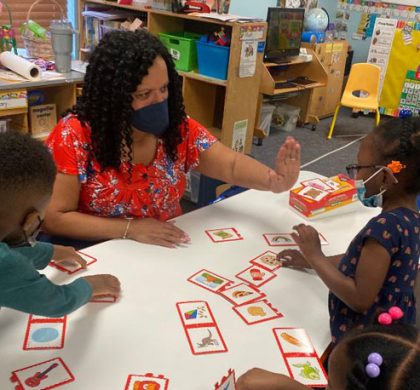 May 04, 2023 - Education