---
Children's Music Creator and Afrofuturist Pierce Freelon Brings His Eclectic Sound and Dream For a Better World to Wolf Trap's Children's Theatre-in-the-Woods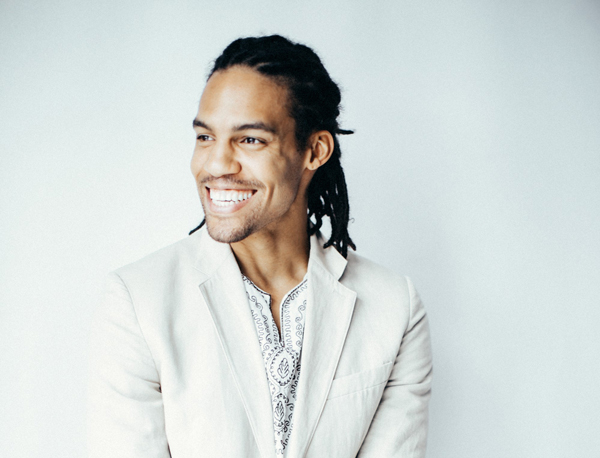 Aug 09, 2021
Children's music artist Pierce Freelon is not slowing down. Fresh from the release of his second album, Black to the Future, Freelon also recently penned his first children's picture book Daddy Daughter Day, set to be published in 2022. He is a City Council Member in his hometown of Durham, N.C. and has traveled the world teaching Hip Hop and music production to youth as co-creator of PBS' Emmy-winning Beat Making Lab digital series. Freelon is a founder of Blackspace, a digital maker space where he mentors youth and teaches digital storytelling, is an active voice in Family Music Forward, and has taught music and African studies at University of North Carolina, Chapel Hill. Instead of asking Freelon what he does, the better question to ask him just might be, what doesn't he do?
Freelon's music, a blend of Hip Hop, electronic, jazz, and soul, uses a modern, dynamic sound to convey positive messages to kids, drawing on his experience as a millennial dad. Below, Freelon talks about how his background, family, and interests influence his many creative ventures. He will perform live on Wolf Trap's Children's Theatre-in-the-Woods stage Tuesday, Aug. 10. To purchase tickets, visit wolftrap.org/calendar.
Q: You are a professor, a city councilman, and a performer. Can you talk about your background and how you first became interested in music and performing? How does your other work inform the type of music you produce and perform?
A: My mother, Nnenna Freelon, is a Grammy-nominated jazz musician, so I grew up around a ton of artists. I remember doing homework backstage and playing hide-and-seek with my siblings at music venues. I was nine years old when she released her first album. It was so exciting!
Preparing for a performance is similar to preparing to a lecture for one of my classes. Both require a lot of research, rehearsal time and commitment─and you get better at it the more you do it.
My work on the City Council requires a lot of listening and community involvement, which is also similar to my music. I am part of a community of parents, a community of creatives, a community of Southerners, of Millennials─and my music and public policies that I advocate for are reflective of those communities that I come from.
Q: You describe yourself as an Afrofuturist, can you explain what you mean by this term? How does it frame your perspective, as well as your music?
A: I'm an Afrofuturist for two reasons:

First, I'm a total "Blerd" (Black + Nerd) who is really into comic books, video games, anime and sci-fi, and I'm an advocate for more Black representation in those spaces. I totally geek out in my children's music, which you can hear on songs like "LeVar Burton" and "Movies & Popcorn & Video Games".
Second, a friend of mine, author Adrienne Maree Brown, once wrote, "All organizing is science fiction." What she means is: Harriet Tubman, Martin Luther King, Jr. (and many other freedom fighters) were speaking their fantasy-dream-worlds into existence! Harriet had a vision for a world without slavery. King dreamed of a world without segregation. I am also a dreamer who is willing to fight for a better world. It may seem like science fiction to some people, but I believe we can live in a world without prisons, that is powered by renewable energy, where a woman is President, and college is free and Black people are paid reparations for slavery. That makes me an Afrofuturist.
Q: You've performed on stage with your daughter. What is it that appeals to you about creating music for children? Are there other ways you include your own children in the music-making process?
A: Music is a huge part of my parenting practice. I use songs to teach my kids lessons and remind them to do things like brush their teeth and click their seatbelts. When you make something rhyme and add a melody it's easier to remember! During the pandemic, my house became my studio and the kids were home from school (they were impossible to escape!) so I welcomed them into the creative process more than I ever had before. I think it really helps kids relate when they can hear other kids sing, instead of always listening to grown-ups. Performing is even more fun! My kids are naturals because they grew up around several generations of performers.
Q: Who inspires you as an artist?
A: I love listening to and learning from the legendary children's musician Ella Jenkins. I'm a huge fan of Bob Marley and the late Biz Markie. My mom, Nnenna Freelon, is a huge inspiration. I really like Rissi Palmer's album Best Day Ever, 123 Andrés, SaulPaul, Shine and the Moonbeams, Dan and Claudia Zanes, Sonia De Los Santos, and Joanie Leeds. Little Miss Ann's 28 Days is great. Two new-comers to children's music: Divinity Roxx and Fyütch are great. The Music of Yo Gabba Gabba was always very cool, electronic music to me. There's never been a more exciting time for children's music in my opinion. To learn more about Freelon, visit piercefreelon.com.
Recommended Posts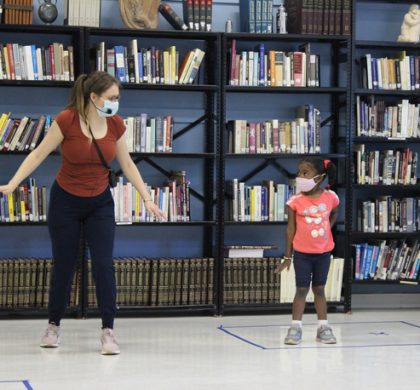 Nov 28, 2023 - Education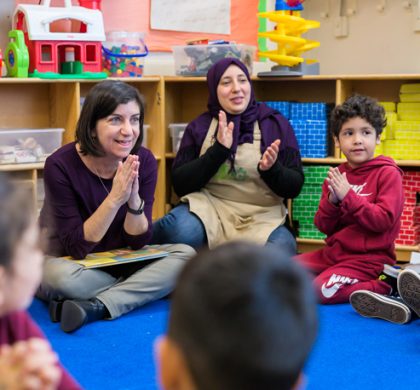 Nov 08, 2023 - Education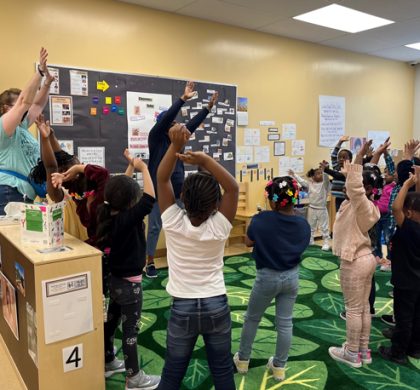 Nov 08, 2023 - Education