---
Soundmaking With Korean-American Children's Folk Artist Elena Moon Park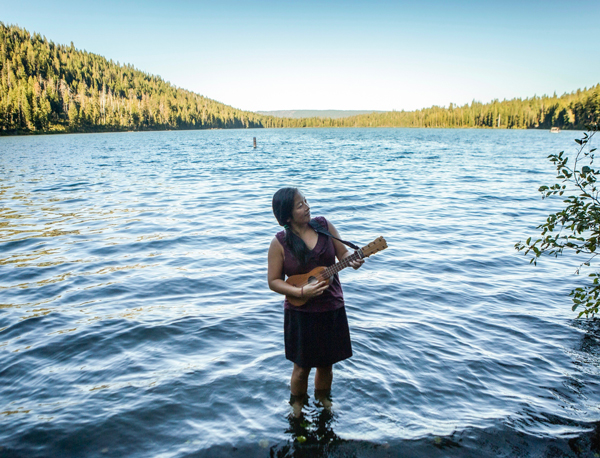 Jul 27, 2021
First-generation Korean-American children's performer Elena Moon Park, who will be performing as part of the 2021 summer season of Children Performances at Wolf Trap, believes that "everyone is a soundmaker," to borrow a term from musician Mark Stewart. Born in East Tennessee to parents who immigrated to the United States from Korea, Park was surrounded by music early on. After taking a break to study U.S. history, social and racial justice, and urban policy in college, it did not take long for Park to recognize that music and music-making were simply too important to her to walk away from.
"It dawned on me," she says, "that, much like food, music is an incredibly powerful way to start a conversation and really learn something about another culture, another community, another person─which I believe is integral to making the world a more empathetic and equitable place."
Park began collaborating with like-minded artists in her newly-adopted hometown of New York City, and eventually crossed paths with fellow artist Dan Zanes, who introduced Park to the family music world.
"I immediately fell in love with the family music world, especially when it came to live performances, as those experiences were the clearest manifestation of how the power of music can touch everyone," she says. "Everyone is a soundmaker, and there is nothing quite like seeing a family enjoy and create music together. I loved being in a space where I could encourage people, young and old, to embrace their birthright as soundmakers, and in doing so, be able to tell their story and really listen to the stories around them."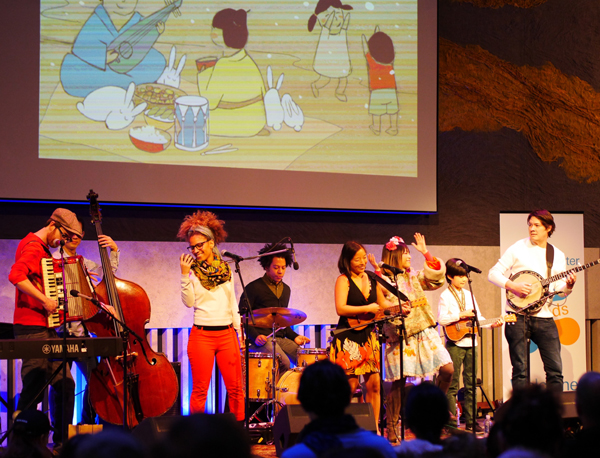 Park began traveling with Zanes' band, Dan Zanes and Friends, across the country. Along her travels, Park's encounters with Asian and Asian-American audience members helped her realize how little representation of East Asian music there was in the United States family music world─and how Park might work to change that through her own music.
"I thought about my own upbringing, and how much having music from my own cultural heritage available to me as a young person would have impacted me. It's a beautiful way, especially for immigrant families, to pass along cultural tradition and knowledge," says Park. "As we become increasingly more globalized, this feels more and more important to me."
This desire led Park to release her first album, Rabbit Days and Dumplings, in 2012 and a second album, Unhurried Journey, in 2020.
"Unhurried Journey is all about how songs and stories can take us on a journey around the globe, but also about how we can take our time on this journey─take a deep breath for ourselves, for each other, for the environment around us, and appreciate the things we are seeing and hearing along the way," Park says.
Both in the studio and on tour, Park continues to collaborate with her fellow family music artists,
whom she credits as constant sources of inspiration for her music and for her growth as an artist and performer. She also gives a nod to R&B and Soul music, "especially from the 1960s and '70s."
But more than any one person or genre of music, Park values "the constant, endless cycles of nature," as a form of inspiration for her music, and art, in general, that "makes me feel like there is magic in the world."
For more information about Elena Moon Park, please visit unhurriedjourneymusic.com, which features original artwork by Kristiana Pärn and offers families suggested activities and downloadable PDFs for each song.
Elena Moon Park and Friends will perform on Wolf Trap's Filene Center Stage Wednesday, July 28. To purchase tickets, visit wolftrap.org.
Recommended Posts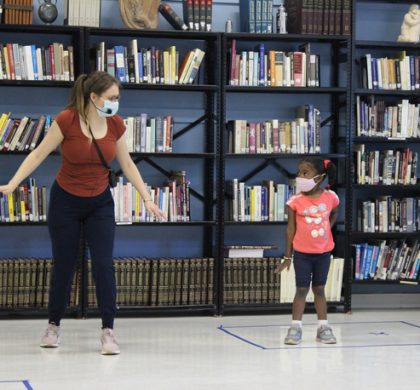 Nov 28, 2023 - Education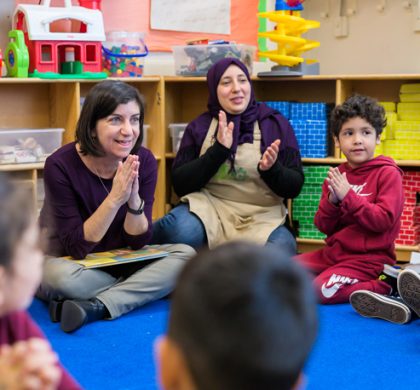 Nov 08, 2023 - Education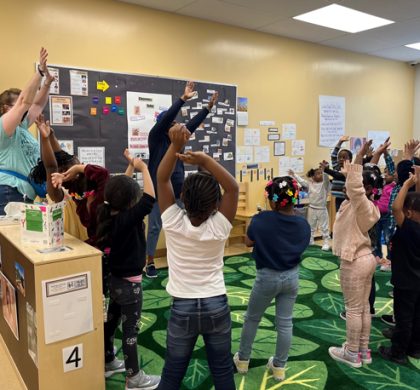 Nov 08, 2023 - Education