---
Grammy-Winning Performer Joanie Leeds Salutes "All The Ladies" with Songs Written to Empower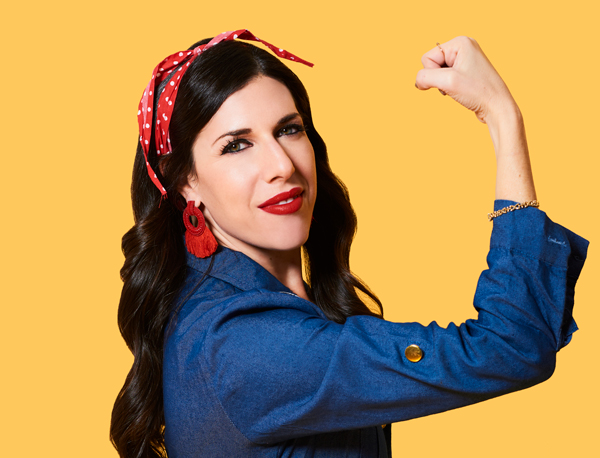 Jul 26, 2021
For all of its challenges, 2020 turned out to be a pretty good year professionally for singer/songwriter Joanie Leeds. Not only did she release a GRAMMY-winning album, All the Ladies, but she also found a way to make new music over Zoom in the middle of the pandemic, with a young child at home. Leeds' creativity and ingenuity has followed her throughout her life and career, as she eventually discovered her passion for children's music. And it is those qualities that inspire her songwriting, as she sings of empowerment and creates music that celebrate sheros (strong and inspirational women). Leeds believes that the positive, affirming messages she brings through her music are universal─and believes they appeal to all people, across genders.
Learn more about the inspiration for Leeds' music below. To purchase tickets to Joanie Leeds' performanceon Tuesday, July 27, visit wolftrap.org/calendar.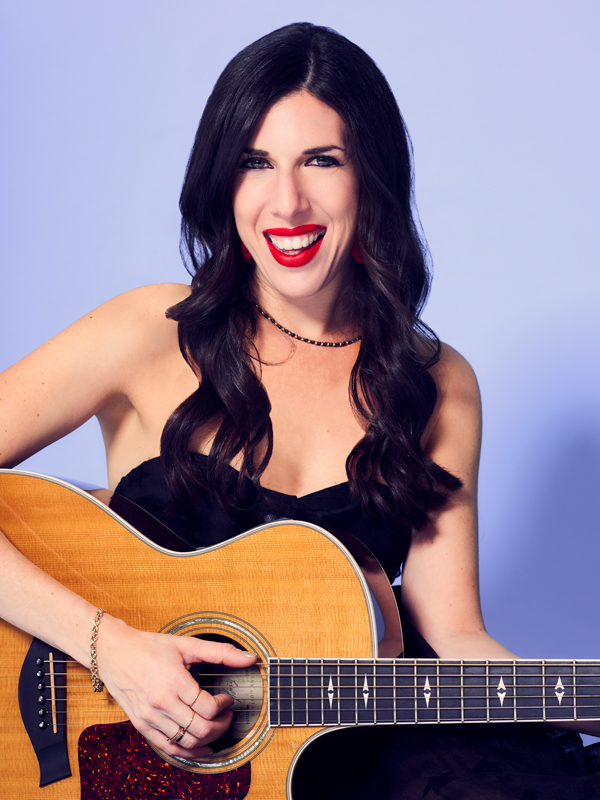 The following Q&A has been edited for length.
Q: Can you talk about your background and how you first became interested in performing?
A: I was born and raised in Miami, Florida, and went to school for musical theater and drama at Syracuse University. For as long as I could remember, I was always interested in singing, performing, and musicals, taking voice lessons before I was a teenager, learning piano as a two-year-old, and guitar in high school. When I went to college, I started writing my own songs and released my first album before I graduated. It was an album all about heartbreak, anxiety and growing up─my first of 12 albums of original music. Nine of my albums are for children.
Q: Why did you decide to focus specifically on children's music?
A: After a ton of day jobs to stay afloat while I was focusing on a singer/songwriter career, I grew tired of playing in all the New York City clubs at night to wake up early and go to a boring day job. I decided to audition for a job at Gymboree Play and Music where I could sing for my day job, and I had never been happier. I also had never worked with kids before, but instantly fell in love with them. I had a lot to learn when it came to their developmental stages and attention spans, but pretty instantly, I knew I didn't want to write for grownups anymore.
I managed the site for a while on the Upper West Side of Manhattan and then I took a leap and started my own birthday party business while writing original tunes for children. I was incredibly busy doing that when I segued into performing at larger concerts. If you would have told me I would one day have won a GRAMMY for children's music, I would have never believed you, but here we are!
Q: What do you hope the audience takes away from your performance?
A: It very much depends on the age of the audience. As a parent of a five-year-old, I love to see my daughter enjoying music and it warms my heart when she dances and loses herself in the music. I hope for the parents in the audience that they can watch their children in this way. For the younger kids, I know being in the moment there may be a slight disconnect from the lyrics when hearing a tune for the first time, so it's all about the feel of a song. For older kids, I hope they walk away changed by the lyrics and that my words have touched them in some way to inspire them on their journey to adulthood.
My GRAMMY-winning album All the Ladies is meant to inspire all genders and raise awareness for gender equality, inclusion and lifting up young girls, encouraging everyone to break glass ceilings. I hope it's also inspiring to them to see a female performer achieve great things and know they are capable of big things too!
Q: What musical genres and artists do you like to listen to?
A: I never like to be put into a box, but my favorite genres are Folk rock, Classic rock and Indie rock. I love the Indigo Girls; Ani Difranco; Sara Bareilles; Patti Griffin; Regina Spektor; Brandi Carlile; Lake Street Dive; Phish; Pink Floyd; War on Drugs; The Decemberists; The New Pornographers; and Tegan and Sara. That's a very short list!
Q: Right now, there's a lot of change happening in our world. How can the arts help children navigate what they're hearing and learning about?
A:         Learning and educating through music is not only a fun way to captivate kids but also pivotal in creating lasting memories with good messages that will stick with kids as they grow and resonate on a deeper level as they mature. I don't think there is any subject off limits, but it's the way that we approach tough subjects that matters in protecting, engaging, and enriching the children of our future.
To learn more about Joanie Leeds, visit joanieleeds.com.
Recommended Posts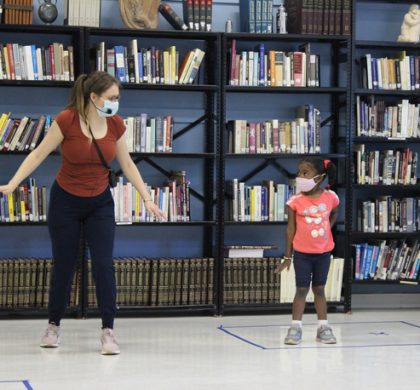 Nov 28, 2023 - Education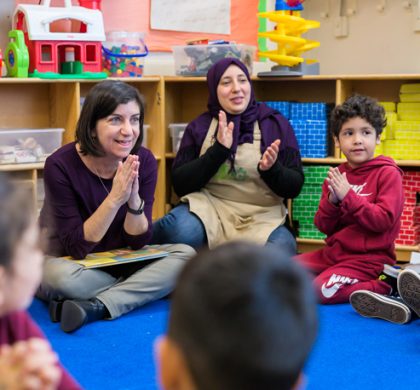 Nov 08, 2023 - Education