---
50 Years of Community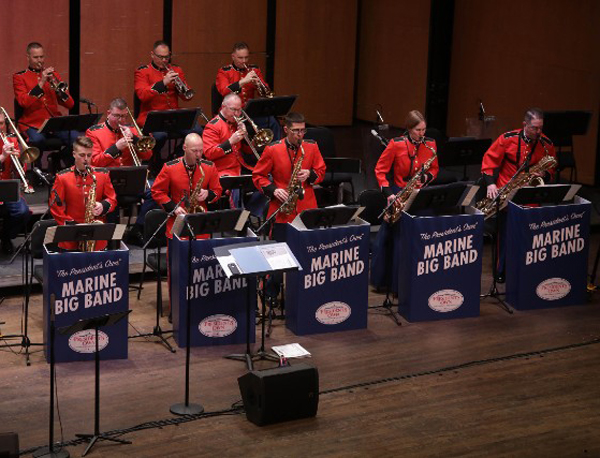 Jul 02, 2021
Honoring Local Frontline Workers and Educators
Wolf Trap and PNC came together to thank educators, healthcare professionals, and other frontline workers with a series of four free concerts last week performed by the National Orchestral Institute Philharmonic and "The President's Own" United States Marine Band. Community heroes, along with their families and friends, were invited to attend and celebrate their incredible commitment with the sweet sounds of live music on a summer night. It was an honor to host local heroes for an evening of respite after they spent so many months selflessly serving their neighbors.
PNC shares our desire to show gratitude to these essential workers, and generously sponsored the community concert series. "PNC has the distinct honor of being the Premier Sponsor of Wolf Trap's summer season for the last 15 years," reflected D. Jermaine Johnson, PNC regional president. "We're proud to continue this support as Wolf Trap celebrates its 50th Anniversary season, and we are thrilled to welcome the community back to live music—especially those who worked tirelessly on the frontline throughout the pandemic."
As a Main Street bank, PNC takes pride in being an active member of the communities it serves. When COVID-19 shook the globe and left many in need, PNC stepped up and made a $30 million philanthropic commitment to support local communities in their efforts to respond to the economic and societal effects of the pandemic.
Not only did PNC come alongside the community as a whole, but it also took care of its own frontline employees. In fact, some of them were even recipients of the Wolf Trap community concert tickets. "We were especially excited to be able to send some of PNC's own retail banking employees to these concerts—we can't thank them enough for the extra effort they've put in to keep our customers safe and well taken care of during this challenging year," remarked Johnson.
Healthcare workers were among another large segment of concert attendees. Wolf Trap partnered with several healthcare organizations, including Inova Health Foundation to distribute tickets to many of the brave doctors, nurses, and staff who risked their lives to keep our community in good health.
"We are grateful for Wolf Trap's recognition of our team members with a special weekend of performances," said Sage Bolte, Chief Philanthropy Officer and President, Inova Health Foundation. "Thank you for honoring those dedicated to improving the health of our community every day. It means so much to share this moment of joy with those that are worthy of their own standing ovation."
Wolf Trap and PNC also have always held a great appreciation for educators, and even more so this past year of remote learning. Wolf Trap's education team connected with several local school districts to invite dedicated teachers and their families to the community performances.
Many of the educators in attendance were excited to get out to the Park, and sent us some very touching reflections on what this opportunity meant to them and their colleagues:
"This concert is meaningful because it could be the first concert many of our educators attend since the pandemic."
—Katy Weatherly, Ed.D (Manager, Music at Inner Core, District of Columbia Public Schools)
"It is difficult to find words to describe what teachers have gone through this school year! Prince George's County, MD was hit especially hard by this pandemic and our teachers, students, and families have experienced immense loss. Creative Arts and Arts Integration teachers have been at the forefront as they demonstrate the power of the arts to engage, connect, and heal in a creative community. What better way to celebrate their Herculean efforts than through gathering together for the live music we have missed so dearly!"
—Marlo Castillo (Arts Integration Resource Teacher, Prince George's County Public Schools)
"It's heartwarming to know that members of our community recognize the hard work of our great teachers and staff. Thank you Wolf Trap, we appreciate your kindness and celebration of our teachers and staff."
—Scott S. Brabrand (Superintendent, Fairfax County Public Schools)
"To be able to share this moment with my own family delights my heart. I can't thank the generous folks at Wolf Trap enough. If there is one thing we have learned this year it is to savor the sweet moments."
—Kerry Baker (Teacher, Loudoun County Public Schools)
What a joy it was to see teachers, frontline workers, and healthcare professionals taking a well-deserved break at the Filene Center last week! Thanks to the gracious support of our members and PNC, Wolf Trap was able to give back to those who gave so much to us, in the best way that we know how—by experiencing the beauty of live music together once again.
Recommended Posts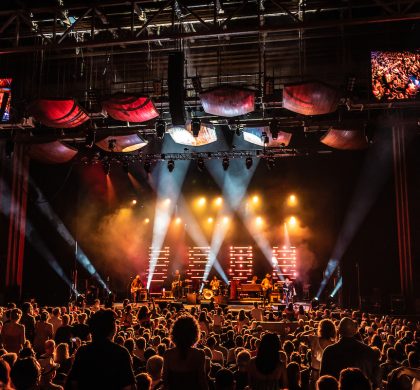 May 23, 2023 - Summer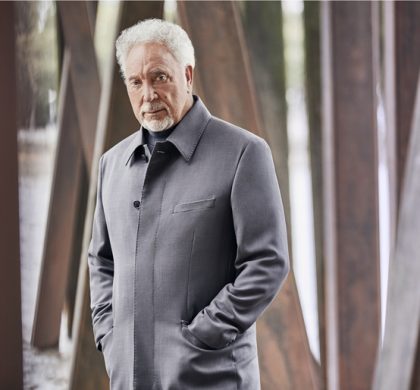 Sep 14, 2022 - Summer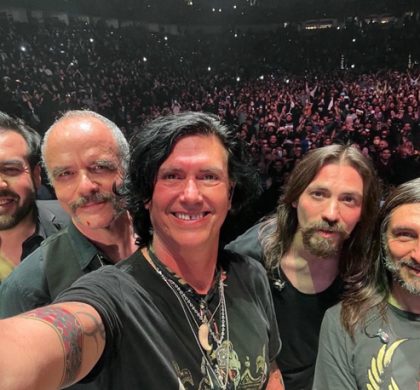 Aug 30, 2022 - Summer