---
Focused on Flavor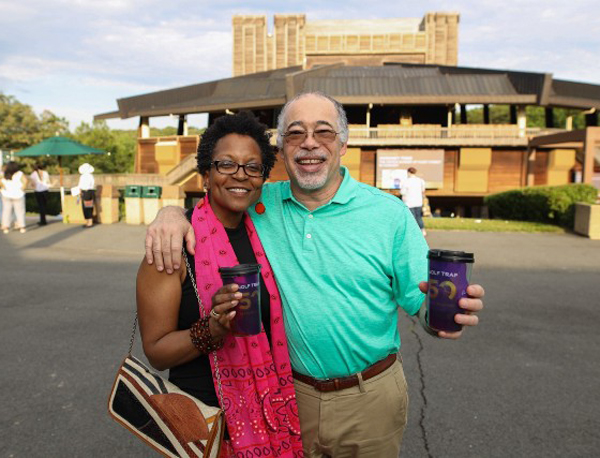 Jun 30, 2021
This season, Wolf Trap's Food and Beverage Team has streamlined the concessions menu to focus on quality ingredients and efficient service. Among the core meals, snacks, and beverage offerings, fans will find a mix of tried-and-true favorites and some new twists, many featuring locally sourced ingredients.

LEADING THE PACK
Every summer menu needs a winning burger. This season, Wolf Trap has doubled the gastronomic pleasure with the revamped "Wolf Burger," so-named because you are going to want to wolf it down. This double-patty, double-cheese delight is topped with the salty-sweet goodness of brown sugar bacon from The Fermented Pig in Vienna, and is served on a buttery brioche bun, baked at Lyon Bakery in Hyattsville, MD.
That beautiful brioche bun also wraps around locally sourced, cherrywood-smoked pulled pork to create a tasty BBQ sandwich. If plant-based proteins are more your speed, it can also hold a Beyond Burger. And, if your relationship with gluten is complicated, a gluten-free bun is available.
Additional healthy choices include the ever-popular Mezze Platter with its hummus, tabbouleh, veggies, and marinated Greek olives; a light and refreshing Mango-Lime Quinoa Salad, and a vegan Chorizo and Rice Bowl that brings both a convincing meatiness and a satisfyingly spicy kick.
For those looking for old favorites, let us assure you: the best-selling, classic chicken tenders and fries are back, as is the hickory-smoked, all-beef hot dog in a Bavarian pretzel bun from Lyon Bakery. Why mess with success?

CAUSE FOR CELEBRATION
In honor of our 50th Anniversary, we have a few special treats in store. Supplement your picnic with our Artisan Salami Charcuterie Board. Four varieties of the Fermented Pig's own salami—Soppressata, Lomo, Bresaola, and Finocchiona (fennel)—will be presented on a souvenir Wolf Trap-branded bamboo board. The chartcuterie board will also be available for purchase at Concessions and in the gift shop.
Looking for something sweet? Fluffy Thoughts Cakes in McLean has baked the official Wolf Trap 50th Anniversary Sugar Cookie. These iced cookies will sport an edible sugar paper Wolf Trap 50th Anniversary logo. Smaller versions of this confection will be served at the Encore Circle Lounge and special member events. They go perfectly with a cup of Caffe Amouri Wolf Trap Blend coffee, which will return to the menu and the gift shop for a command performance.

YES, WE CAN
High-quality canned cocktails have become more popular over the past year, and many excellent products have entered the market. To keep bar lines moving and to reduce contact, Wolf Trap will offer several of these delicious options to supplement our quick liquor and mixer poured cocktails. Among the Virginia-based standouts are the Orange Smash, Devil's Backbone's homage to the Ocean City classic Orange Crush, and Bold Rock's Old Fashioned, straight out of Nelliesburg.

DRAFTS AND CRAFTS
Craft beer lovers will happily note several fine selections on the beverage menu. Caboose's Wolf Trap Summer Ale will be on draft at the main concessions stand and for sale in cans at the gift shop and Total Wine locations throughout the region, as well as served at member events and Encore Circle Lounge.
Also on draft is the Sonic Haze Hazy IPA, from our partner Starr Hill of Charlottesville. This New England-style IPA has a pleasantly hoppy flavor. Starr Hill's Roxanne Raspberry Sour on tap is a summery, approachable alternative that is not truly sour, but hints of raspberry. In cans, we will offer Backbone Premium Lager, an American-style beer that is lower in calories and has a lower alcohol content, as well as the Starr Hill Ramble On Juicy IPA, which is less carbonated than other IPAs.

COLLECT THEM ALL
Remember how wonderful it is to enjoy a beverage with live music inside the Filene Center? No matter what you are drinking, you'll want to remember your pavilion cup. These spill-safe, reusable, recyclable, and collectible Wolf Trap branded cups are back with a new look for our 50th Anniversary and will be available for purchase at Concessions, the gift shop and Encore Circle Lounge.
Recommended Posts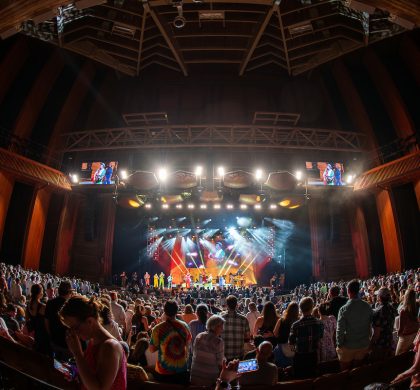 Nov 28, 2023 - Experience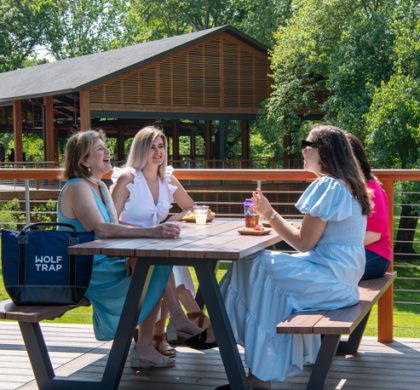 Jul 24, 2023 - Experience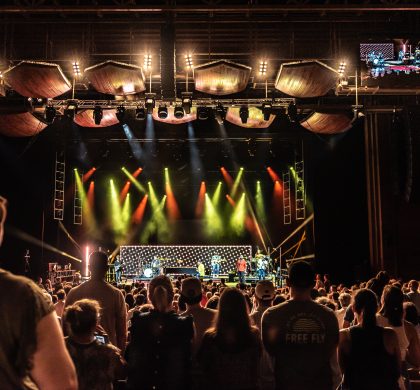 Dec 19, 2022 - Experience