---
Fostering a Greater Appreciation for Other Cultures Through Movement: Up Close with Wolf Trap Master Teaching Artist "Ms. T"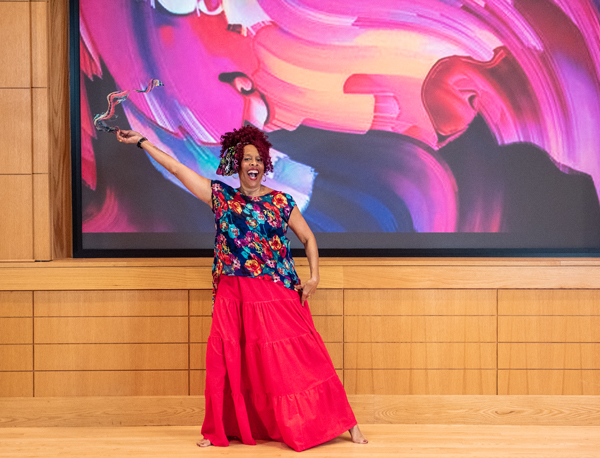 May 13, 2021
Wolf Trap Master Teaching Artist "Ms. T," Terlene D. Terry-Todd, is the founding artistic director for the Reston Institute for the Arts and a retired certified dance and adapted physical education specialist for Fairfax County Public Schools. A national presenter on dance education, Ms. T has received numerous awards and accolades for her choreography, her contributions to the arts, and her work with special needs children. Ms. T holds degrees in physical education, curriculum and instruction, and dance history and choreography from Hampton University, University of Northern Colorado─Greeley, and American University.
Educators, children, and families are invited to join Ms. T Tues., May 18 at 6:00 PM ET for the free webinar "Family Dance Night," followed by a post-workshop educator discussion. They can also join her for a fun-filled journey full of songs, dances, and stories as she travels to the sunny Caribbean in her upcoming Field Trip Friday video, "Cruising the Caribbean" (premiering Fri., May 21). Learn more about the inspiration for her work, below: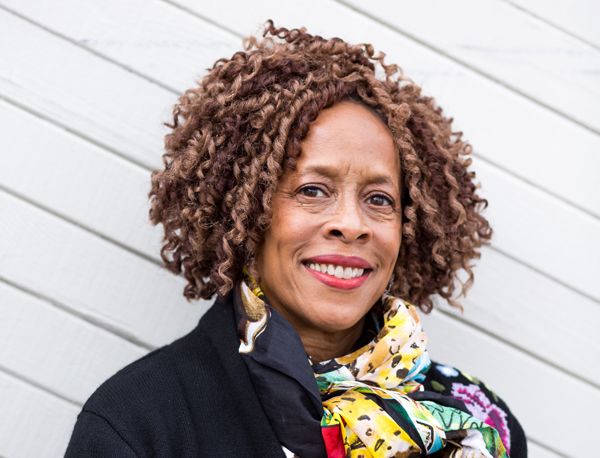 Q: How did you first become interested in the arts?
A: My mother was a strong advocate for the arts, so growing up in my house meant that "all little girls must dance and take music lessons." My mother enrolled me in the Jones-Haywood School of Ballet, which at the time was the only studio in Washington, D.C. where little Black girls could experience classical ballet and tap training and I started piano around the same time.  Thus began my love affair with the performing arts.
One day my mother took me to see the Alvin Ailey American Dance Theatre. I just wanted to jump on the stage and dance with them! That first Ailey performance confirmed my desire to be more involved in dance of all kinds.
Q: What motivated you to become a Teaching Artist?
A: I actually began teaching when I was a 14 year-old volunteer for the Recreation Department. My first class included 15 children of all backgrounds. Teaching others to embrace the arts, especially dance, as much I did was exhilarating! I loved teaching and watching the end result.
Reimagining my career experiences as a teaching artist was a new challenge, but it gave me the ability to share my love for the arts through the mission of arts integration. Becoming a Wolf Trap Teaching Artist was a natural progression for me.
Q: What do you hope children and parents take away from your Field Trip Friday performance of "Cruising the Caribbean"?
A: My love of the Caribbean inspired the creation of "Cruising the Caribbean!"  "Cruising" is a fun, lively way to explore traditions, literacy, and movement.  
My goal was to create a fun, multicultural learning experience for parents and children that helps them find new ways to connect with movement, early learning fundamentals, and fosters a greater appreciation for other cultures.
Q: This past year has been difficult and upsetting for so many of us. Once children return to school, educators and families will need to find a way to help children adjust. How can the arts help children work through what they are feeling?
A: The arts can serve as a life preserver for children during these trying times. The arts offer an escape (imaginary travel); it helps children to find their own rhythm (steady beat); it helps children to deal with emotions (creative dramatics); and it enables children to be joyful, anytime and anywhere (movement/vocal/instrumental music). 
The more arts opportunities children can experience, the better they can travel through life with many more creative ways to survive.
Q: Who are your personal artistic inspirations?
A: I have two─my mother and the Alvin Ailey American Dance Theatre! Both provided arts inspirations in my early training that propelled me to greater challenges and professional development.
---
Wolf Trap's Field Trip Fridays provide children with stimulating arts experiences from the comfort of their home or in the classroom. Visit wolftrap.org/field-trips for more performance videos by Wolf Trap Teaching Artists and handouts to extend the learning experience.
Recommended Posts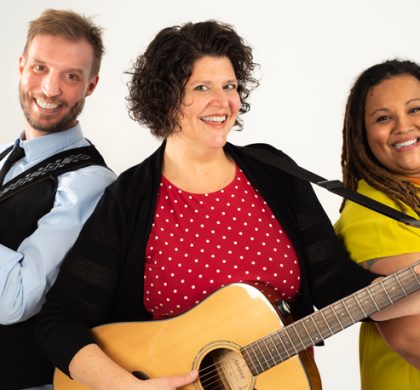 Jun 01, 2023 - Education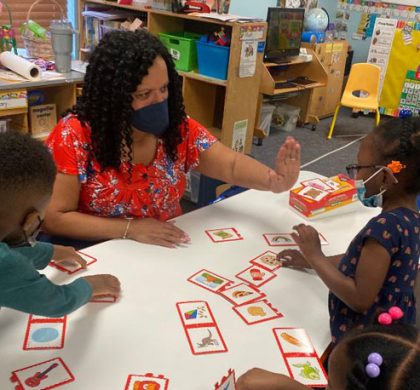 May 04, 2023 - Education