---
The Making Of A Virtual Field Trip… and Advice for Teachers Who'd Like to Make Their Own!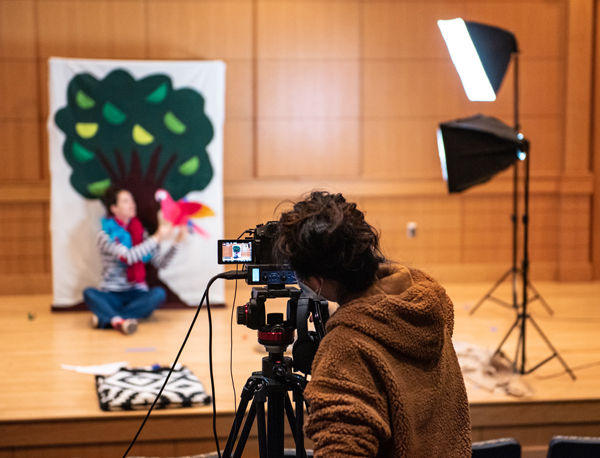 May 13, 2021
Just over a year ago, Wolf Trap's Cate Bechtold faced a problem. As Director of Internships and Community Programs for Wolf Trap Foundation for the Performing Arts, she typically spent the winter preparing to welcome hundreds of young students from all across the Washington, D.C. area to Wolf Trap Children's Theatre-in-the-Woods, where they could enjoy Field Trip performances at the 700-seat outdoor amphitheater. Her biggest worry back then was the weather, but now, as the pandemic gained traction, it put the whole season in jeopardy.
Wolf Trap's Field Trip program has worked with local school districts across Virginia, Maryland, and Washington, D.C. for more than 25 years to host thousands of students and their teachers each year at the Park's signature outdoor theater. Children relished the interactive, age-appropriate performances with artists who entertain them with catchy songs, energetic dance moves, and dramatic performances. The outdoor theater provided the children with space to jump and twirl with abandon, surrounded by wildlife and fauna. Each performance was accompanied by an educational handout, with ideas, activities, and resources teachers could implement to continue the learning in the classroom.
Ultimately, there would be no in-person field trips in 2020, and Children's Theatre-in-the-Woods stage would remain quiet. Instead, the young children were apart from their teachers, and at home with stressed-out parents, who were desperate for sources of quality, educational content to fill their children's time.
That gave Bechtold an idea. Instead of bringing children to the Park, why not bring the Field Trip experience to them? With that, Field Trip Fridays was born and it proved to be such a success that the program is now back for the second year in a row, with seven new online performances by Wolf Trap Teaching Artists.
"I hope the videos open children's eyes to new experiences, places, instruments, and art forms and make them excited about learning," says Bechtold.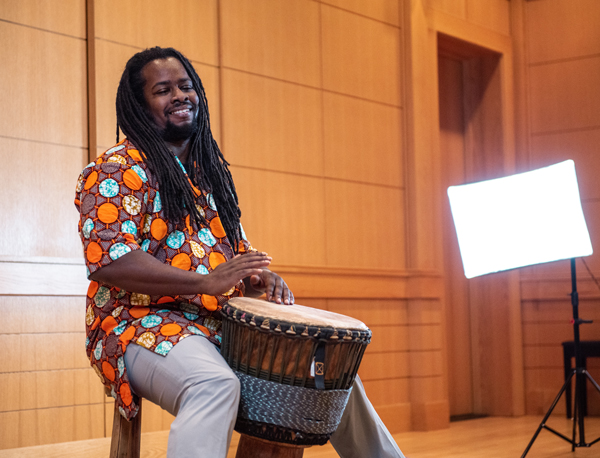 "The arts are such a beautiful and organic way for children (and adults!) to expand their knowledge on new topics and deepen their appreciation for the people and cultures that are sharing the information," she continues. "For the adults that are watching with the children, Field Trip Fridays allows them to take five minutes out of their day to put whatever stress or worry is weighing on their mind to the side and be fully present to enjoy and participate in an arts experience. An imaginary trip to the Caribbean sounds pretty nice, doesn't it?"
For this year's Field Trip Friday videos, Wolf Trap was careful to vary the experience for children, so that they could enjoy a different genre, Teaching Artist, and topic each week. This year's lineup includes:
"Each artist brings such a unique perspective to their art form and presents it in a way that's educational, engaging, and inspiring," says Bechtold. "Our Teaching Artists are taking children on an imaginary journey to the rainforest, teaching them how to play the djembe drum, explaining how vegetables grow through a movement experience, and more! It was my hope that regardless of a child's interests, there will be at least one video they are really excited about."
All videos can be accessed as they are released on Wolf Trap's Field Trip Friday page at wolftrap.org/fieldtrips.
Advice on Making Your Own Virtual Field Trip
Of course, it can be difficult to translate an in-person experience to a virtual one, and while Bechtold is eager to eventually return to hosting students and their teachers in the Park, the popularity and usefulness of the virtual Field Trip experience means that Wolf Trap fans can expect to enjoy more Field Trip Fridays in the future.
For teachers who would like to replicate the experience for their students and help extend their learning over the summer, Bechtold offers some advice:
Length: Keep your videos short; no longer than five minutes. Five-minute videos are long enough to have a full educational experience and short enough that it can be watched in one sitting with less concern for a short attention span.
Choice of material: The opportunities are truly endless. I would look to your students or the community around you. What are children asking questions about? There's no one right way of doing things when it comes to the arts so look to your colleagues, your children, your family and get creative!
Staging: The most important thing is to make sure you have a steady camera and a subject that's in focus. Use books as a tripod if you don't have one, do some test shooting before you get started, and know that it might take more than one take – that's okay!
Graphics: If you have images or words that can accompany the video, it helps ground the work and focus on the educational intention for the video.
Lighting: If you can shoot your video outside, that's best. If not, make sure you have good natural light from a window behind the camera (you should be facing the light).
Audio: Mics are not necessary as long as you can be close enough to the camera to be heard. This will take some trial and error to get right before you get started.
Editing: If you have access to it, iMovie is an extremely user-friendly program to edit the videos. "User-friendly" does not mean that it doesn't take a lot of time and energy. It's tedious work, but extremely rewarding once you have a finished product.
Bechtold's best piece of advice?
"As with most creative endeavors, there are going to be things that don't go quite as planned but if you go with it, that can be half the fun," says Bechtold. "So I would say enjoy the process and know that the final product might not be exactly what you originally envisioned – it will likely be better!"
Wolf Trap's Field Trip Friday videos are recommended for preschool through elementary-aged children, but appropriate for the whole family. New videos are released bi-weekly through July 9. You can find them by visiting wolftrap.org/fieldtrips.
Recommended Posts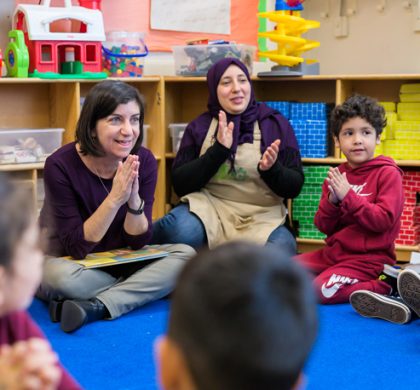 Nov 08, 2023 - Education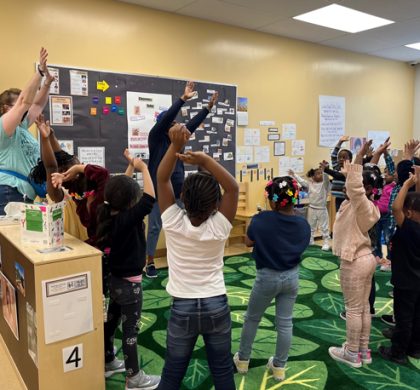 Nov 08, 2023 - Education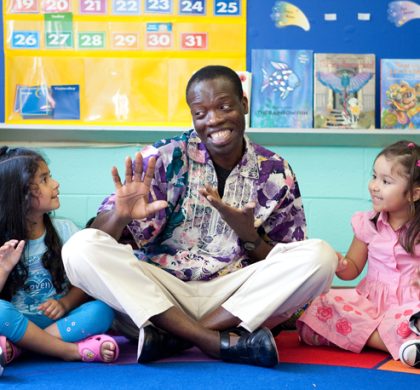 Nov 08, 2023 - Education