---
#ThankATeacher: A Tribute for Teacher Appreciation Week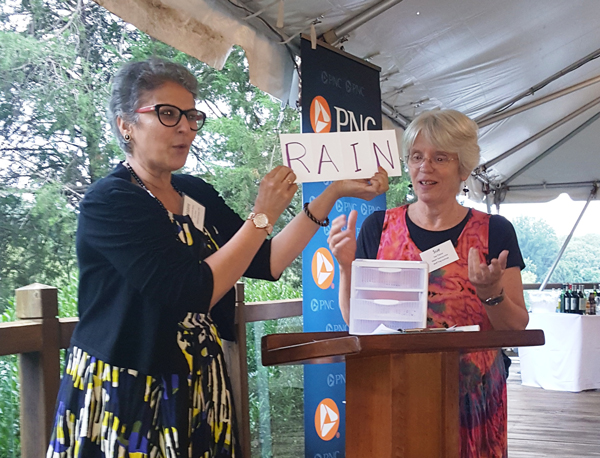 May 03, 2021
What is the role of a teacher? Whether in support of their school, their students, student caregivers, or their colleagues, teachers have always served many different roles to many different people. This year, the community has leaned on teachers perhaps more than ever to help navigate their children through this extended period of school closures due to the pandemic, and the profession, as a whole, has responded with creativity, innovation, and sensitivity.
At Wolf Trap Foundation for the Performing Arts, an important part of the mission is to use the performing arts to better engage children at the earliest stages of their lives. Teachers have always been an essential part of that process, and have been the impetus for the development of Wolf Trap Institute for Early Learning Through the Arts and its professional development programs.
One of the most ardent supporters of Wolf Trap's educational outreach in Washington, D.C. is Kalpana Kumar Sharma. Ms. Kumar, as she is known to her students, has been an early childhood educator at D.C. Public Schools' Brightwood Education Campus for nineteen years. For many of those years, she has partnered with Wolf Trap Institute's Teaching Artists to develop arts-integrated strategies that help bring D.C. Public Schools' early childhood curriculum to life in the classroom.
"My favorite part about being a teacher is to be able to sing and dance all day long with little scholars," says Ms. Kumar. "I choreograph my day in such a way that we have fun through drama, dance, and music all day long."
As a child growing up in India, Ms. Kumar's mother, a spiritual master, taught her about the practice of unconditional love, and the positive effect it has on a community. It was this mantra that inspired Ms. Kumar to pursue a post-graduate degree in education from George Washington University, and carry that practice through in her teaching.
"My mother has always inspired me to be the giver of love. The day when I was leaving India behind to start a new journey in America, she said that I was going for a reason," says Ms. Kumar. "As an early childhood educator, I am making an impact on young scholars in my loving classroom and spreading self-care among colleagues, parents, administrators, and students. I strongly believe that what you offer to others, you strengthen within yourself."
"My favorite part about being a teacher is to be able to sing and dance all day long with little scholars," says Ms. Kumar. "I choreograph my day in such a way that we have fun through drama, dance, and music all day long."

D.C. Public Schools Early Childhood Educator Kalpana Kumar Sharma
Eager to use her experience as a means to better her community and her profession, Ms. Kumar has volunteered to serve D.C. Public Schools in a number of positions, including Teacher Leadership Innovation Early Childhood Coach; Teacher Selection Ambassador; Grade Level Chair; Social Media Ambassador; Member of the School Equity Committee; LIFT Ambassador; Teaching In Action Consulting Teacher; Member of the Chancellor's Teachers' Cabinet; and Chairperson of Staff Culture and Wellness Committee. She currently serves as Vice President of Programming for the District of Columbia Association for the Education of Young Children (DCAEYC).
Ms. Kumar's advice to her fellow teachers is to always be willing to try new things.
"When someone observes you, ask for critical feedback and then try to implement the changes to make your lessons even better," she says. "The best teachers are always reflective and understand that there is room for improvement. The learning process is never ending, and growth mindset can make a huge impact in your professional journey."
"Love what you do and be positive," she adds. "Let each child in your class know that you love them. Sing and dance with them and enjoy each day."
Ms. Kumar's dedication to her professional development has led to her participation in several Wolf Trap Institute initiatives and programs, including stART smART, Early Arts Learning, and Early STEM Learning Through the Arts. She has been recognized twice for the Wolf Trap Institute Teacher's Award, and regularly shares her knowledge with her partnering Wolf Trap Teaching Artists, other teachers and parents, as well as Wolf Trap Foundation Board Members and donors. Notably, in 2017, Ms. Kumar accompanied Wolf Trap Institute to India for a series of presentations to school administrators, teachers, and stakeholders.
"Ms. Kumar's enthusiasm and openness to partner with us has reaped enormous benefits in learning, not only for the children in her classroom each year, but also for the many Wolf Trap Teaching Artists who witness her as an exemplar in demonstrating the artistry of effective teaching," says Akua Kouyate-Tate, Vice President of Education for Wolf Trap Foundation. "We are extremely grateful to Ms. Kumar, and the thousands of educators like her, who incorporate the Wolf Trap model as integral to their instructional approaches of providing high quality education to enrich the lives of young children."
A steady role model; an energetic partner; an insightful mentor; a lifelong learner; and a community leader. In nearly two decades as a teacher, Ms. Kumar has embodied each of these roles and more. For all of this, Wolf Trap says thank you to Ms. Kumar, and for teachers like her everywhere, whom Wolf Trap considers its partners in learning, and whose work inspires Wolf Trap every day.
Recommended Posts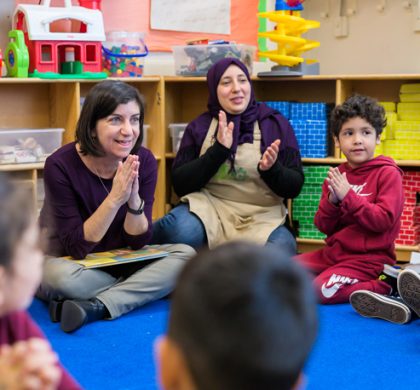 Nov 08, 2023 - Education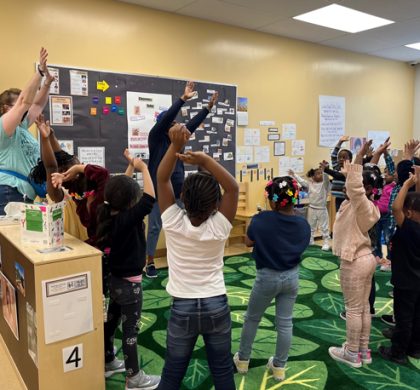 Nov 08, 2023 - Education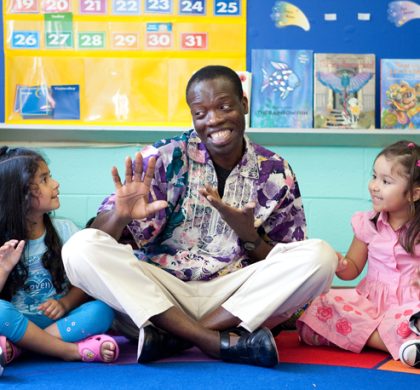 Nov 08, 2023 - Education