---
Celebrating Women in Wolf Trap's History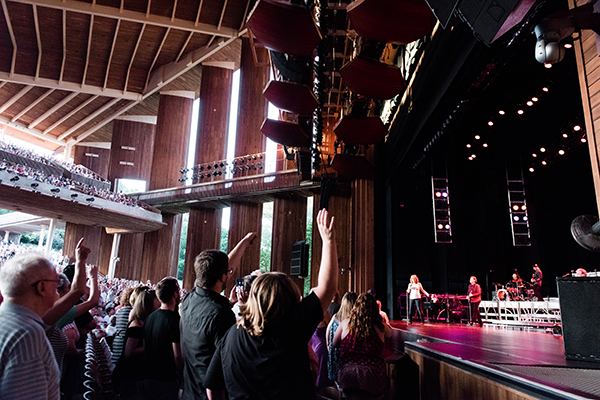 Mar 23, 2021
Before Wolf Trap was America's only National Park for the Performing Arts, before legendary artists took the Filene Center stage, and before Wolf Trap became one of the most beloved performing arts venues in the Washington D.C. area, the land we enjoy today was a family farm that was unaware of the incredible role it would play in the future. Stroll down memory lane with some of the iconic women who have played a role in Wolf Trap's 50-year history.
Catherine Filene Shouse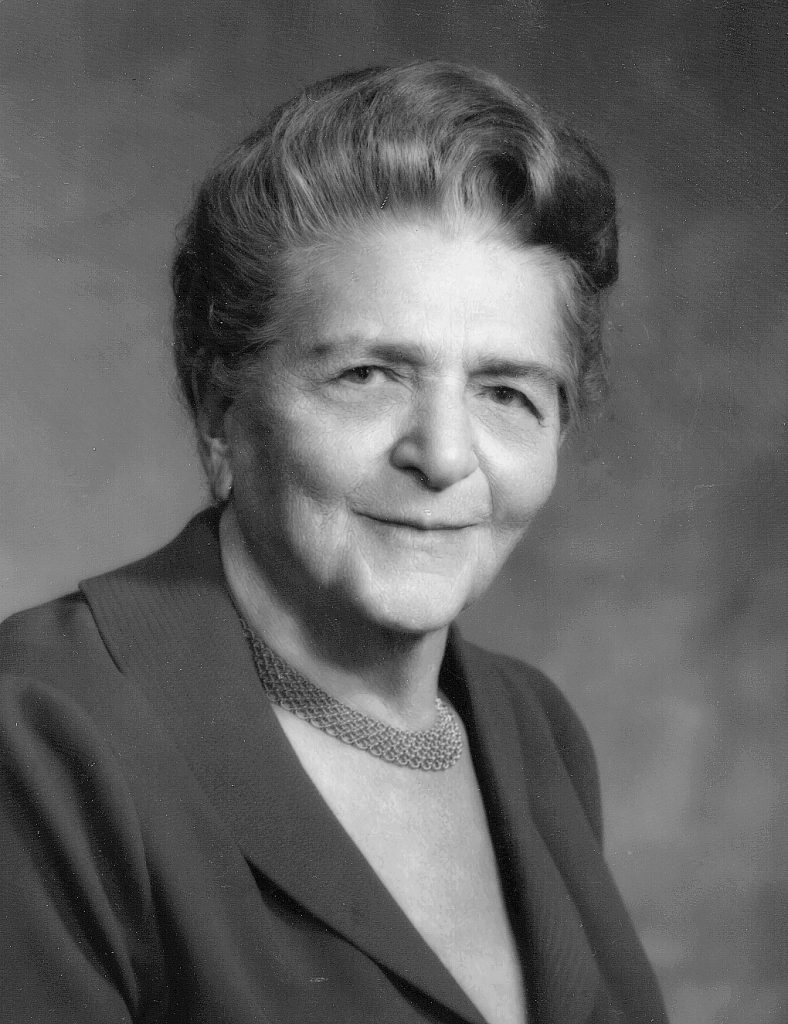 Catherine Filene Shouse, a female trailblazer and advocate for the performing arts, purchased 150 acres of land in 1930 to serve as a refuge from city life and named it Wolf Trap Farm. In 1966, Mrs. Shouse donated 100 acres of the farm, as well as funds for a large outdoor amphitheater, to the federal government. Her dream was to create a place where the arts and nature could be appreciated together in harmony. Today, that land is known as Wolf Trap National Park for the Performing Arts.
As we embark on the 50th anniversary of the Filene Center, Wolf Trap Foundation is grateful to Mrs. Shouse's tireless commitment to the performing arts. Mrs. Shouse believed that the arts and nature should remain at the center of human experience—inspiring, educating, entertaining, and building community. Her dedication to preserving this experience for future generations and her foresight created a gift to the community that grows and inspires beyond her lifetime.
Ella Fitzgerald
Dubbed the "First Lady of Song," Ella Fitzgerald's groundbreaking career spanned nearly six decades. She began her career in 1934 after being discovered at an amateur contest at the Apollo Theater. Fitzgerald, known for her vocal quality, with lucid intonation and a broad range, was the top female jazz singer for decades. In 1958, the icon made history as the first African American woman to win a Grammy Award, and went on to become a 13-time Grammy Award-winner, selling more than 40 million albums in her career.
Fitzgerald's first Wolf Trap performance was on July 5, 1974, and she performed on the Filene Center seven times during Wolf Trap's history. She is known for performing some of American music's most notable songs, including "It Don't Mean A Thing (If It Ain't Got That Swing)" and "Dream a Little Dream of Me."
Alison Krauss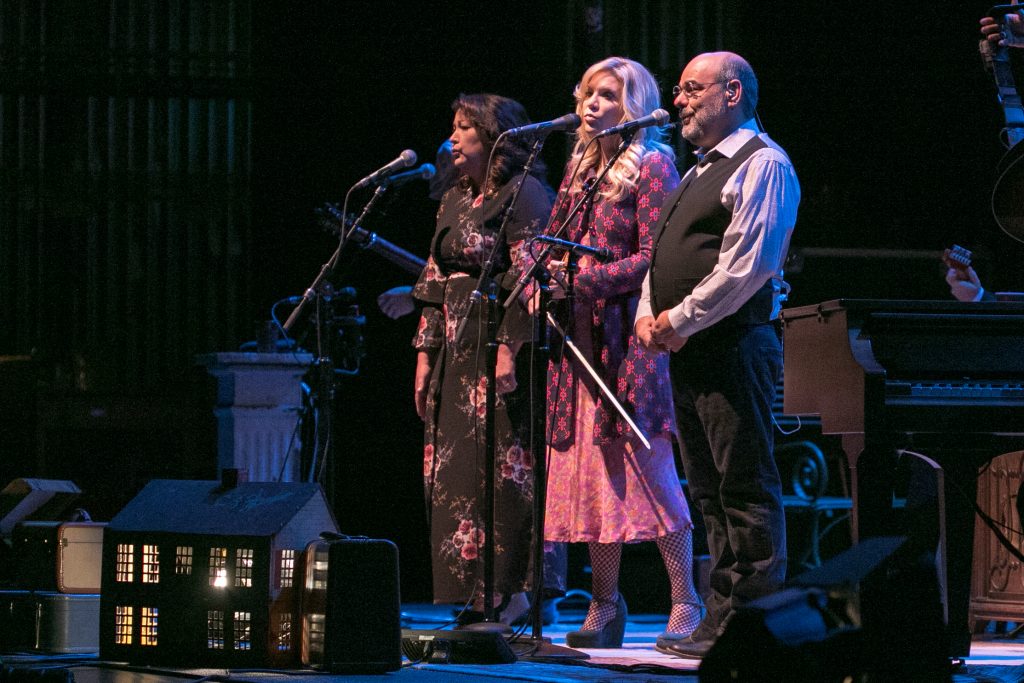 Alison Krauss grew up listening to everything from folk and opera to rock music, but fell in love with bluegrass when she began playing the fiddle at the age of five. At 14, she signed her first record deal and has since released 14 albums including five solo, and seven with her longtime band and musical collaborators Union Station. Krauss has won a stunning 27 Grammys, nine Country Music Association awards, 14 International Bluegrass Association Awards, and more!
Krauss, the second most-awarded artist in Grammy history, has played Wolf Trap a total of 12 times, most recently in 2018.
Denyce Graves
Denyce Graves, Wolf Trap Opera alumna and 2020 Filene Artist in Residence, is internationally-recognized as one of the most exciting vocal stars and highly regarded for her expressive, rich vocalism, elegant stage presence, and exciting theatrical abilities. USA Today has called Graves "an operatic superstar of the 21st century." Her programs include classical repertoire of German lieder, French mélodie, and English art song, as well as the popular music of Broadway musicals, crossover, and jazz together with American spirituals.
Mary J. Blige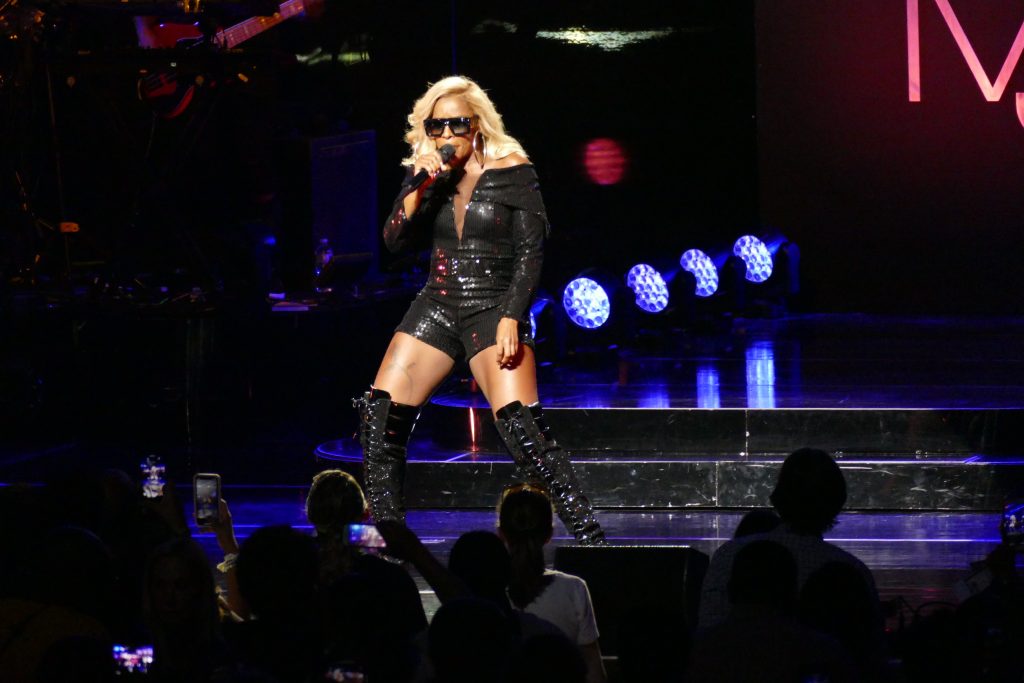 Iconic Grammy Award-winning singer, songwriter, actress, producer, and philanthropist, Mary J. Blige is a figure of inspiration, transformation, and empowerment making her one of the defining voices of the contemporary music era. With a track record of eight multi-platinum albums, nine Grammy Awards, two Academy Award nominations, two Golden Globe nominations, and a SAG nomination, among many other accolades, Blige has cemented herself as a global superstar.
Blige, who fuses hip-hop and soul with honest lyrics in a manner described by fans as personal and spiritual, last performed at the Filene Center in 2019 and is regarded as the "Queen of Hip-Hop Soul."
Misty Copeland
A pioneer in the world of dance, Misty Copeland has been stunning audiences since the age of 13, when she was considered a ballet prodigy. She's been a member of the American Ballet Theatre since 2000, and in 2015 made history as the first African American woman to become a principal ballerina at American Ballet Theatre. She was featured in a music video with Prince for a cover of "Crimson and Clover," in which she danced to the song with improvised ballet movements; played the lead role in The Firebird twice; played the lead of Swanilda in Coppélia at the Met; danced the role of Clara in The Nutcracker; and in 2019 she graced the Filene Center playing Odette/Odile in Tchaikovsky's Swan Lake.
Reba McEntire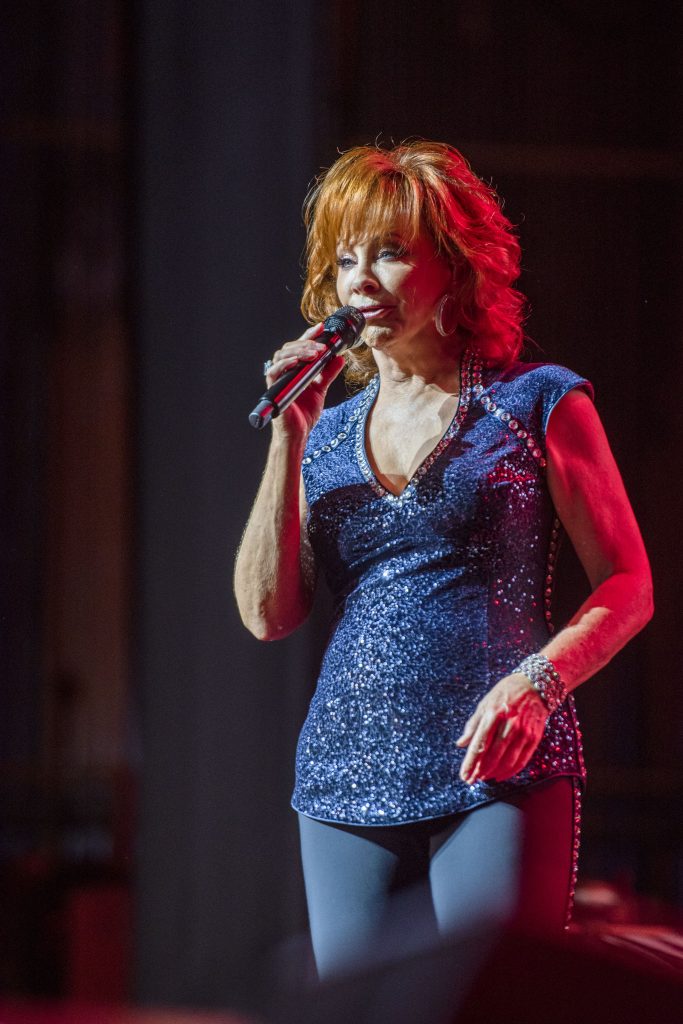 Few entertainers have a career as diverse as Reba McEntire. From acting and singing to record producing and hosting award shows, McEntire has done it all. First appearing at the Filene Center in 1988, she has gone on to become one of the most decorated country music stars of all time. She has been inducted into the Country Music Hall of Fame and released her first gospel album in 2017 entitled Sing It Now: Songs of Faith & Hope. McEntire has won three Grammys, hosted the American Country Music Awards, and served as KFC's new Colonel Sanders—the first woman to play the iconic character.
A Wolf Trap fan-favorite, McEntire performed at the Filene Center in both 2018 and 2019 to sold-out audiences.
Whitney Houston
Celebrated as the "greatest singer of her generation," Whitney Houston's accomplishments in music are unparalleled. Houston was destined from birth to become a singer. Her mother, Cissy Houston, and cousin, Dionne Warwick, were both legendary figures in American gospel, soul, and pop music. Signed to a record deal at age 19, Houston's debut album netted three No. 1 singles including "Saving All My Love for You," "The Greatest Love of All," and "How Will I Know." With a voice as versatile as it was powerful, Houston had a unique ability to incorporate a range of stylistic elements spanning pop, rock, gospel, R&B, funk, soul, and hip-hop, including ballads that showcased her vocal range like "Didn't We Almost Have It All" to dance tracks like "I Wanna Dance with Somebody (Who Loves Me)."
While having only performed two times during the Filene Center's history, Whitney Houston's iconic voice has inspired future generations of singers, including Wolf Trap artists Jennifer Hudson, Mary J. Blige, and Lady Gaga.
Queen Latifah
Queen Latifah, often considered hip-hop's first lady, pioneered empowering messages of positivity for women from the start. Blessed with style and substance, Queen Latifah has blossomed into a one-woman entertainment conglomerate, taking on the music, television, and the film industry, among others. A pop culture icon, she began her career as a rapper in the early '90s with hits "Ladies First," "Fly Girl," and "Come Into My House," while also starring in the television program Living Single. In 1993, she released the single "U.N.I.T.Y.," which was influential in raising awareness of women's rights and the perspective of women in communities worldwide.
In the 2000s, Queen Latifah received critical acclaim for her role as Mama Morton in the lavish big screen adaptation of Chicago, earning multiple awards for her powerhouse performance and brought all her talents together for a knock-out performance as Motormouth Maybelle in the film musical, Hairspray. In 2018, she brought snippets of those iconic roles, which have earned her Grammy, Emmy, and Academy Award nominations, to the Filene Center stage.
Dolly Parton
Dolly Parton is one of the world's most recognizable singers, beloved by millions of fans around the world. A true rags-to-rhinestones story about a little girl from Tennessee who became one of the most recognizable and powerful icons in country music, the incredibly talented singer, songwriter, and multi-instrumentalist, has written over 800 songs in her career and recorded an endless group of hits including "Jolene," "9 to 5," and "Here You Come Again." Parton's talents have landed her in an elite group of individuals to receive at least one nomination from all four major annual American entertainment award organizations; Emmy, Grammy, Oscar, and Tony. In addition to her musical talents, she is also a big-hearted philanthropist, responsible for getting more than 100 million books into the hands of young children via her Imagination Library, which sends free books to kids from birth until kindergarten.
Parton's first Filene Center performance was in 2011, the year she was awarded a Grammy Lifetime Achievement Award and has performed at Wolf Trap four times in the past decade.
Diana Ross
Diana Ross, lead singer of The Supremes, was a member of the best-charting female group in U.S. history. Motown's most successful act in the 1960s, Ross and The Supremes defined Motown Records—from its sound, style, and cultural significance. The Supremes achieved 12 number one hits on the pop charts, including "Baby Love," "Stop! In the Name of Love," and "Someday We'll Be Together." In 1967 the group was renamed Diana Ross and the Supremes, foreshadowing Ross's solo career, which she launched in 1970. Beginning with "Ain't No Mountain High Enough," from her debut album Diana Ross, she enjoyed more than a decade of chart-topping success in multiple categories. "Love Hangover," "Take Me Higher," and "Upside Down" were among her pop hits, while her duet with the Commodores' Lionel Richie, "Endless Love" topped Billboard's pop, R&B, and adult contemporary charts.
Ross also crossed over to a film career in the 1970s, beginning with a starring role as blues singer Billie Holiday in Lady Sings the Blues and continuing with Mahogany, and The Wiz. With a career spanning more than five decades, Ross has withstood the test of time as a performer and most recently performed at the Filene Center in 2019.
Mavis Staples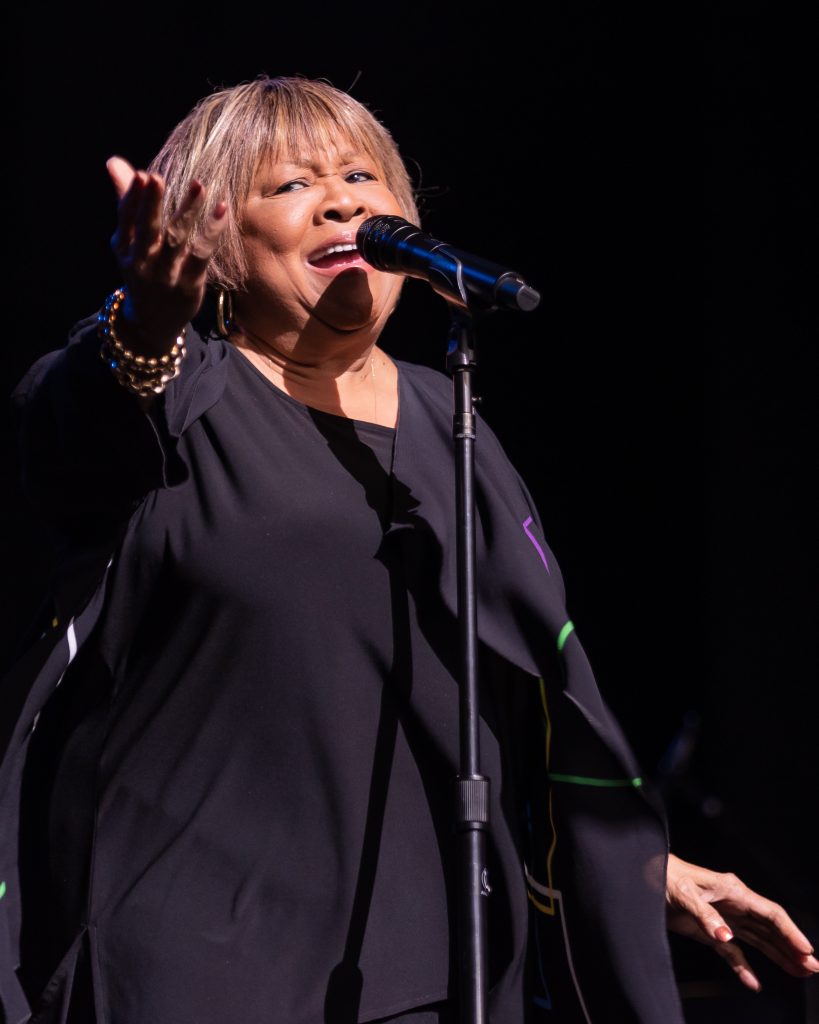 Wolf Trap fan favorite Mavis Staples was born to sing. She got her start singing at church and began her career in a family band in 1950. Led by her father, The Staples Sisters became one of the most popular and influential gospel groups. Hailed by NPR as "one of America's defining voices of freedom and peace," Staples is the kind of once-in-a-generation artist whose impact on music and culture would be difficult to overstate. She's both a Blues and a Rock and Roll Hall of Famer; a civil rights icon; a Grammy Award-winner; and a Kennedy Center honoree. She's collaborated with everyone from Prince and Bob Dylan to Arcade Fire and Hozier. At a time when most artists begin to wind down, Staples ramped things up, releasing a trio of critically acclaimed albums in her 70's that prompted Pitchfork to rave that "her voice has only gained texture and power over the years."
The renowned R&B and gospel singer has performed at Wolf Trap four times in her career, most recently with Lyle Lovett and His Large Band at the Filene Center in 2019.
Carole King
With over 100 songs on the Billboard Hot 100, Carole King is one of the most successful female songwriters of all time and prolific female musicians in the history of pop music thanks to iconic tracks like "You Make Me Feel Like A Natural Woman," "One Fine Day," and "I Feel the Earth Move." In addition to writing tracks for Aretha Franklin, Little Eva, and James Taylor, King fostered her own ability to perform solo in the 1970s.
Her album Tapestry, a collection of catchy melodies and engaging lyrics, held the number one spot on the Billboard album chart for 15 weeks and remained a best seller for more than 300 weeks. Tapestry also earned King four Grammys; in addition to winning album of the year, she received the awards for best song ("You've Got a Friend"), best single ("It's Too Late"), and best female vocal performance. Other noteworthy numbers on the album included "I Feel the Earth Move" and "So Far Away."
Carole King's first Wolf Trap performance was in 1993 and she has performed on the Filene Center stage three times.
Aretha Franklin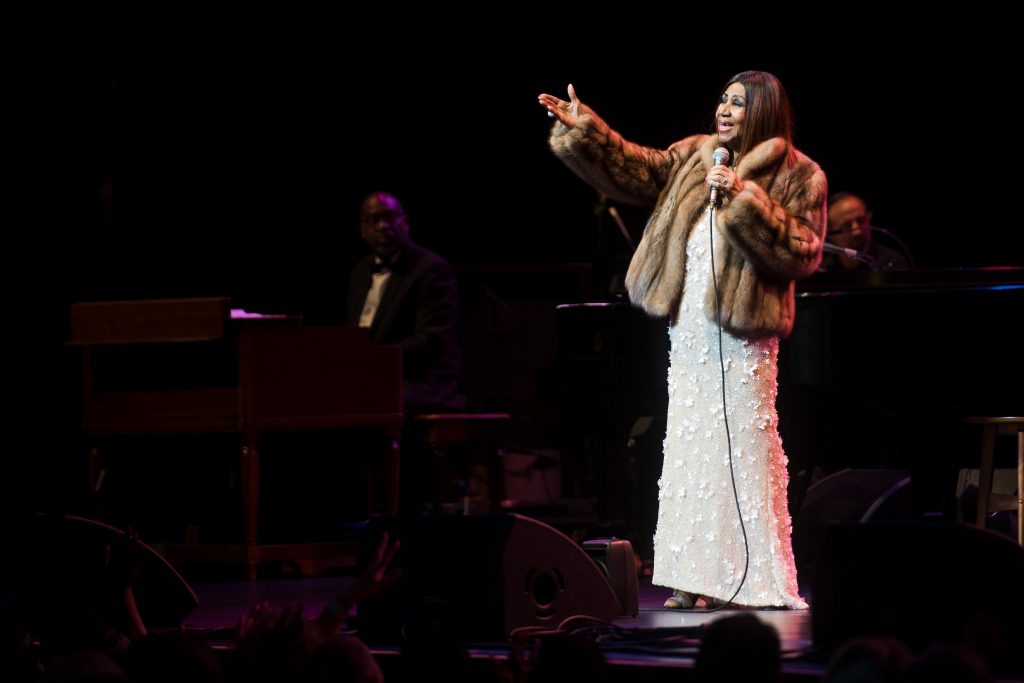 Aretha Franklin is both a 20th and 21st century musical and cultural icon, known the world over simply by her first name: Aretha. The reigning and undisputed Queen of Soul created an amazing legacy that spans an incredible six decades, from her first recording as a teenage gospel star to her civil rights anthems "Respect" and "I Say A Little Prayer For You." The recipient of the United States' highest civilian honor, the Presidential Medal of Freedom and the first woman inducted into the Rock and Roll Hall of Fame, Franklin is also an 18-time Grammy Award-winner, having received the Lifetime Achievement Award and being recognized most recently in 2008 for Best Gospel Performance for "Never Gonna Break My Faith" with Mary J. Blige.
Franklin brought her talent and amazing performance skills to the Wolf Trap stage 12 times since the 1971 inaugural season, including her Farewell Tour in 2017. Her contributions to music are almost incalculable, with a catalog of classic hits such as "Respect," "Think," and "(You Make Me Feel Like) A Natural Woman" she is considered by many as one of the greatest voices ever heard.
These are only a select few of the incredible women who have literally played a part in Wolf Trap's history. Take a listen to our March Women's History Month playlist and be inspired by more trailblazers in the performing arts.
Recommended Posts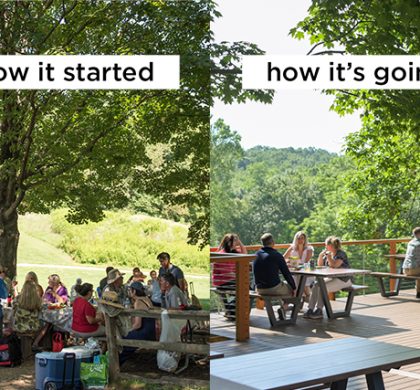 Aug 21, 2023 - Foundation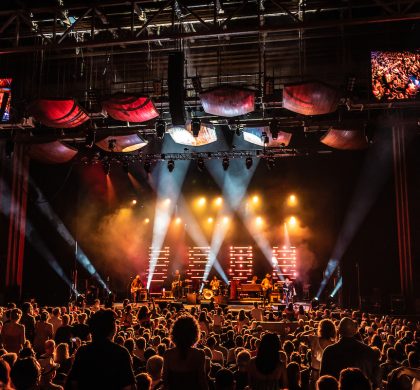 May 23, 2023 - Summer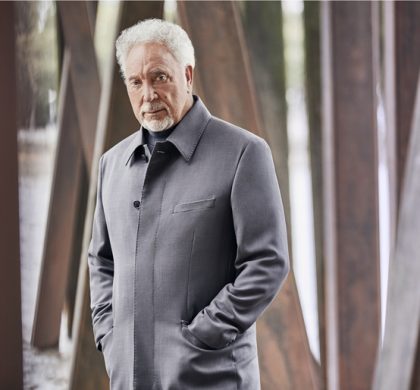 Sep 14, 2022 - Summer