---
Creating Connections with Children with Special Needs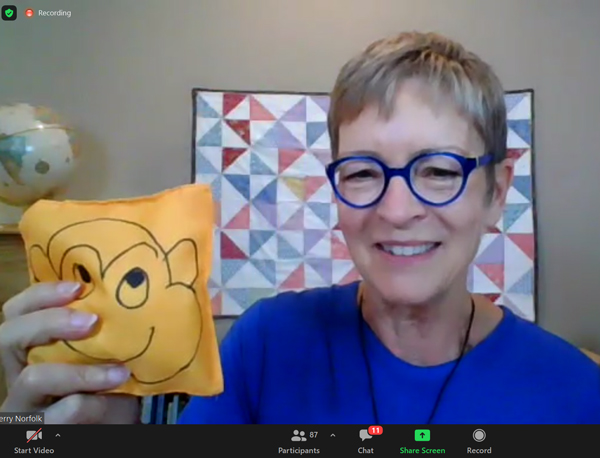 Feb 25, 2021
A Spotlight on the Work of Teaching Artist Sherry Norfolk and Greater St. Louis Wolf Trap
Sherry Norfolk has always been a storyteller. It's one of the reasons she became a librarian, and it's the primary reason why she decided to transition to become a full-time Teaching Artist and an award-winning professional storyteller. Norfolk's vocal range can make her audience do a double take, as she vacillates between falsetto and baritone at the drop of a hat, and her ability to capture the attention of a group of young children through the sound of her voice, the wave of a scarf, or a simple facial expression is a testament to her popularity and effectiveness in the classroom.
Norfolk has always been attracted to creating value where it is most needed. Whether that's through working with educators and families of children with differing abilities or other underserved communities, "My focus was to reach out to the kids who weren't walking in the door," says Norfolk.
Norfolk's introduction to working with families of and children with special needs was as a librarian for DeKalb County in the state of Georgia. "There was a local organization we worked with called 'LekoTek,' which translates to 'Toy Library' in Swedish. Together, we worked with families to help them learn how to play and interact with children on their level."
Through Greater St. Louis Wolf Trap, Norfolk has become the go-to resource for residencies with high-needs classrooms and other Teaching Artists who hope to further develop a more inclusive skill set. Steve Sandbothe, director of Greater St. Louis Wolf Trap, works with administrators of Special School District of St. Louis County to provide professional development opportunities for special education teachers working in both self-contained and inclusive classrooms.
"Arts integration helps teachers reach kids in ways they never have before," says Sandbothe.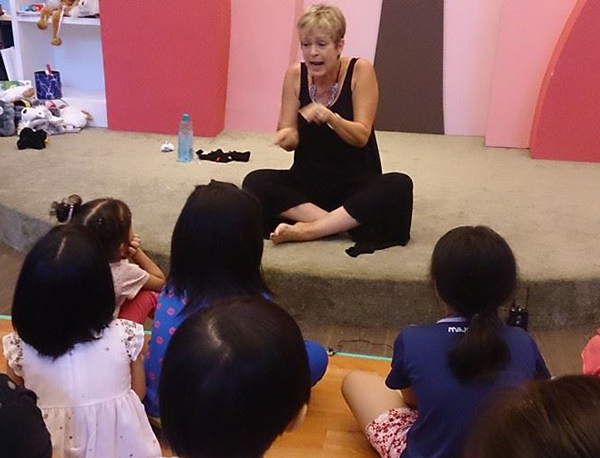 Special education teachers work in a variety of classroom settings, with children who have many different needs. "In some cases, you might be working with children who typically never interact with their classmates," says Norfolk. "Some children might have physical challenges, some might be non-verbal, some might be sensitive to light or sound, and there might be a wide range of intellectual capabilities."
The key to working with these children is to be patient, repeat each exercise multiple times, and adapt to the individualized needs of the students. "I work with my teaching partner to constantly assess the effectiveness of the lesson. Are the children able to pay attention? Can you see understanding register on their faces? Can they anticipate what happens next," asks Norfolk.
"It is a learning situation at all times, and always a growth experience," adds Norfolk.
This past year's move to virtual has introduced new challenges for children learning at home, and for teachers, as they try to capture the attention of their students. No longer limited by distance, Norfolk has been able to work outside the St. Louis area with special education teachers of Virginia's Chesterfield County. One teacher, Norfolk says, was disheartened because she was having trouble actively engaging her students for more than three minutes at a time. "Her students would just wander away from the computer."
Together, Norfolk and her teaching partner used a variety of tools to engage the students in virtual learning. They recognized that while they might not be able to capture all of their students' attention at once, if they could engage even one student at a time, they could count that as a success.
"Fortunately, these students were not sensitive to sound, so we used a combination of sound effects and voices to spark their interest. We also created small puppets that captured their eye as the puppets traveled across the screen. Colorful scarves, which I've used so successfully in in-person residencies, also helped."
Toward the end of the residency, students who were only attentive for three minutes at a time would successfully engage for 15- and 20-minute lessons.
"Parents would stick by the screen with their children, saw that it worked, and wanted to learn more," says Norfolk.
At the end of the Chesterfield County residencies, Norfolk's teaching partners were effusive in their praise for the new strategies Norfolk was able to leave with them. "They told me that as special education teachers, they typically don't get as much access to this type of professional development. They were so hungry for ideas and grateful to have their needs recognized."
Norfolk aligns with the Universal Design for Learning guidelines, which recommends to provide multiple means of engagement. Her advice for educators and families of children with special needs is to take your time, repeat activities at least three times, and assess student engagement throughout the lesson. She recommends to use different ways to present new topics through tools and accessories like puppets, musical sounds, and masks. The important thing is to "give them lots of choices for becoming part of the story and demonstrating understanding."
"Wait for responses, and give them time to process," adds Norfolk. "For children with special needs, you should not be looking for an immediate response, but if you are patient, it will come."
---
To learn more about Greater St. Louis Wolf Trap and Springboard to Learning, visit springboardstl.org/wolftrp/. For more information about Sherry Norfolk, visit sherrynorfolk.com.
Recommended Posts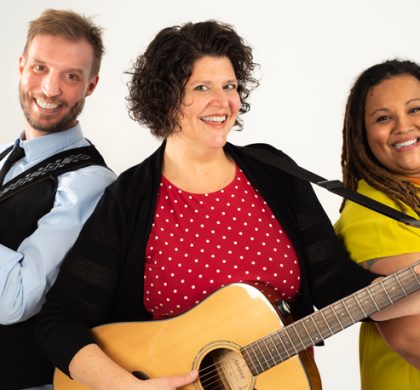 Jun 01, 2023 - Education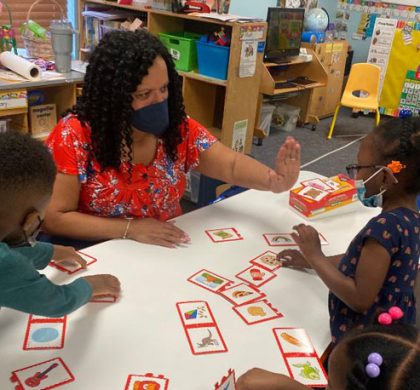 May 04, 2023 - Education