---
Creating Better Engagement Opportunities in the Classroom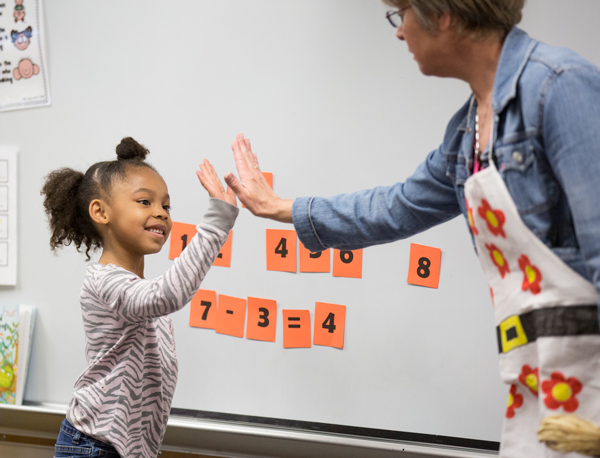 Feb 25, 2021
New Wolf Trap-ICF Study Offers Insight on the Value of STEM-Focused Arts-Integrated Learning and Its Role in Teacher Development
Each day, teachers enter the classroom facing one constant challenge: how do I engage my students in learning? If "creativity is just connecting things," as Steve Jobs once asserted, how can I, as a teacher, help encourage those connections for my students?
This past spring, Wolf Trap Institute for Early Learning Through the Arts, a program of Wolf Trap Foundation for the Performing Arts, worked with ICF, a Fairfax, VA-based research consultancy, to conduct a pilot study in Virginia's Richmond and Norfolk counties. In examining the program outcomes of its STEM-focused five-session Classroom Residency Program, Wolf Trap hoped to obtain insight from teachers as to the quality and lasting impact of arts-based learning in their classrooms, and whether they felt it was beneficial to their professional development.
ICF employed a number of research tools to determine their findings. One element of their research method was classroom observation, for which they created and utilized an instrument informed by CLASS (Classroom Assessment Scoring System), an observation tool that was developed by University of Virginia and is widely used by early childhood classrooms across the country to assess the classroom environment.
Researchers sat in on classroom residencies in order to observe interactions between Wolf Trap Teaching Artists and their teaching partners, and between Teaching Artists and the students.
They also conducted focus groups with Richmond and Norfolk teachers, and administered surveys to gather additional data points.
"Our team was impressed with how Teaching Artists implemented arts-integrated STEM lessons that were not only designed to increase pre-kindergartners' content knowledge, but were also designed to develop their critical thinking skills and social-emotional learning," said Dr. Yvette Clinton, Senior Manager, Child Welfare & Education, ICF.
Together, Wolf Trap and ICF identified a number of key findings that helped clarify teachers' perceptions regarding the value of STEM-focused arts-based learning. According to the data, teachers overwhelmingly agreed that integrating arts into STEM is engaging for students, and helped children learn academic content.
One teacher was happy to see her three year-old students repeating lessons out loud following a lesson, on their own and unprompted. "Yesterday I heard them actually spelling the word 'hello' by themselves. I really liked the fact that they retained some of the information that [the Teaching Artist] taught them."
Another teacher commented, "[My students are] showing me that they know how to count beyond the number that I might get out of them on their own."
Researchers also determined that the professional development teachers received from a Wolf Trap Teaching Artist during their five-day residency, on average, helped teachers became more confident in their abilities to develop arts-integrated STEM lesson plans.
A teacher who was skeptical in her artistic abilities learned that "when you're creating a set or doing anything artsy in terms of visual, it doesn't have to be perfect… as long as they understood, this is [what it represents]."
Many Richmond teachers noted that they have learned arts integration strategies from their Teaching Artists and have continued to use them in their classrooms after the residency.
"Last year there was a [Teaching Artist] who read a story called When Sophie Gets Angry. [She] was able to use the story to talk about how to feel when you're angry and how to calm down… that was something I still use today. [The TA] had an activity [for which you] rub your thighs and you're staying calm. It really worked because you're kind of giving yourself a hug. And some of my students who at that time had some problems were able to calm down through that."
"These findings were really encouraging because they demonstrated the profound difference professional development can make for teachers and their students," said Jennifer Edelen, Director, Wolf Trap Institute for Early Learning Through the Arts. "Arts-integrated learning gives teachers an extra toolset to help create meaningful classroom experiences, and gives them the confidence to do so."
Wolf Trap and ICF will continue to collect pre- and post-surveys from all teachers participating in 2020-2021 residencies to further develop findings, with plans to expand the study to additional school districts in Virginia in the future.
Learn more about Wolf Trap Institute Early Learning Through the Arts.
Recommended Posts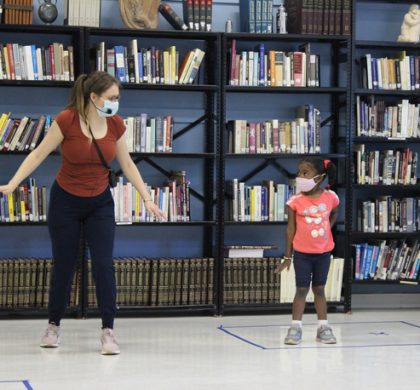 Nov 28, 2023 - Education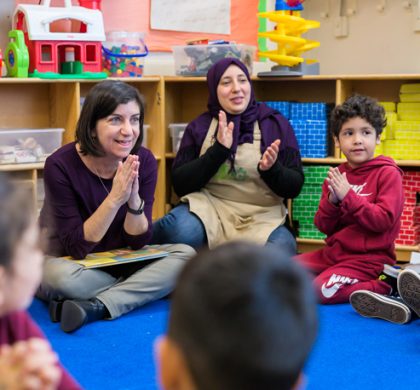 Nov 08, 2023 - Education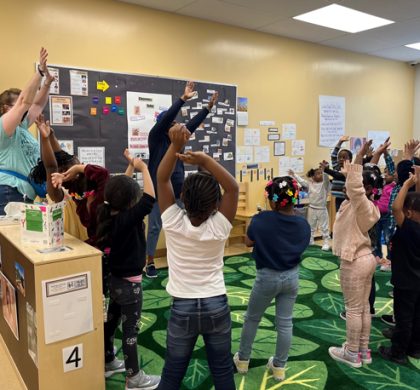 Nov 08, 2023 - Education