---
Wolf Trap Celebrates Love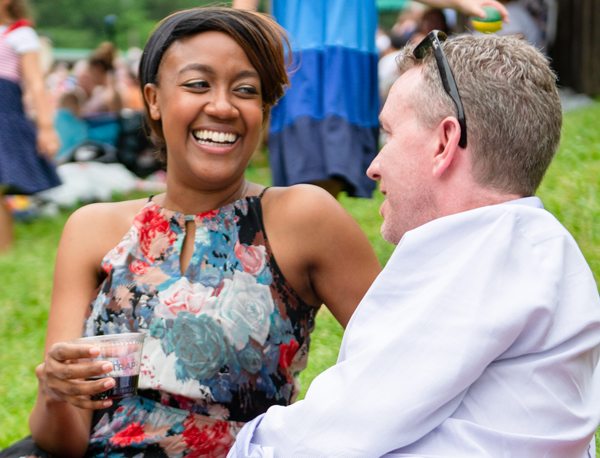 Feb 08, 2021
This Valentine's Day, Wolf Trap celebrates love of family, friends, and music with some stories from our archives.
From budding romances and lasting friendships to developing a love of the arts, Wolf Trap has offered people from across the region a beautiful setting in which to gather and enjoy shows together in a casual, relaxed atmosphere.

Celebrating Love and Romance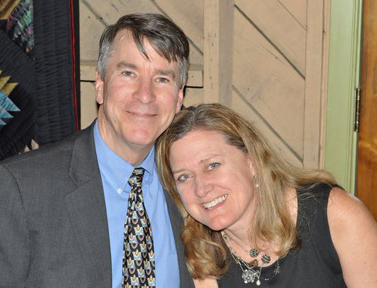 Longtime Wolf Trap patron Ann Stewart recounts how Wolf Trap has been part of a love story that now spans several decades:
"I was flying out from Seattle with my best friend and staying at a relative's house. He decided that we should be a four-some at Wolf Trap and asked if I'd mind going out with Bill Stewart, a kid he had taught in Sunday school. I got off the phone and said to my mom, 'I'm going to fly to Virginia, meet Bill Stewart, fall in love, get married, and move to Virginia.' Well, we went to hear the orchestra on the lawn at Wolf Trap and now we've been married for over 20 years."

"Since marrying, we have sung on stage at Wolf Trap with the Washington Chorus, and attended many concerts on the lawn. Over the years, I have taken the girls to Children's Theatre-in-the-Woods, to hear Idina Menzel, and a few summers ago the girls and Will surprised me with a great birthday present: tickets to see Lord of the Rings on stage at Wolf Trap with a live score. As a choral director, I was thrilled. Wolf Trap has long been and continues to be a part of our lives."

Celebrating Loving Families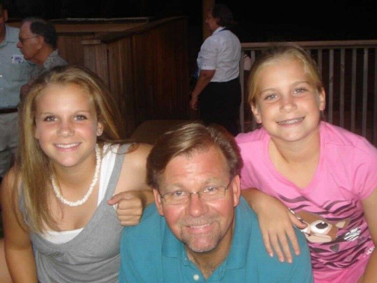 The magic of experiencing Wolf Trap with family can span generations. Spending a summer day with your kids and grandkids exploring the park grounds, picnicking in the meadow, and enjoying a concert is sure to be a summer adventure they won't soon forget!  
Parents and caregivers have long experienced the magic of watching their children experience the arts at Wolf Trap, and long-time member Dave Perrett is no exception:
"Wolf Trap is the perfect place to foster in children the love of live performing arts. The relaxed nature of the lawn is ideal because you can 'experiment' with a youngster's attention span, and leave if you need to without disturbing those around you. For over 15 years our children were able to enjoy everything from The Beach Boys, to Broadway musicals, to Martina McBride, to the Holiday Sing-A-Long! These intimate experiences allowed them to fall in love with music and the live performing arts at a very young age."

Celebrating Loving Friendships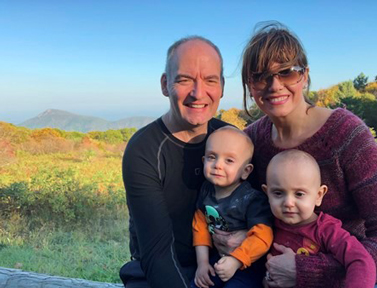 Wolf Trap Members Steve and Natalia Hammond had one of their first dates at Wolf Trap to see Riverdance. "The entertainment experience is not only excellent, it can also be refreshing, relaxing, romantic, and great for relationship building. Wolf Trap also provides the option to have the whole evening experience with dining and drinks, on top of the diverse entertainment." Steve and Natalia had such a great time at Wolf Trap concerts that later they decided to join as Encore Circle members "to enjoy many more shows and concerts at The Barns and the Filene Center."
The couple married in 2013. To accompany their first dance, they selected "World Stand Still" by The Tenors, artists they discovered at Wolf Trap. "We had not known about them prior, but their performance was exceptionally good—we totally loved them."
Not only did Steve and Natalia's love for each other begin at Wolf Trap, but they also made new friends at the Encore Circle Lounge. Steve recalls that they met Dan and Wendy Remaklus before a concert at the Encore Circle Lounge, when they shared a table. "We immediately 'hit it off' and have developed a very close relationship," says Steve. The two couples frequently participate in family holidays together, and the Hammond's asked Dan and Wendy to be godparents to their twin boys.
For Steve and Natalia, attending performances at Wolf Trap was only the beginning of a beautiful love story and friendship, fueled by a shared passion for the arts. Wolf Trap is delighted to play a role in their lives.

Celebrating a Love of the Arts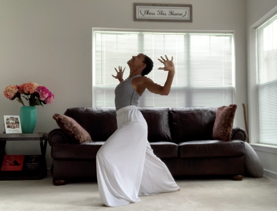 Valerie Branch has been a Master Teaching Artist with Wolf Trap Institute for Early Learning Through the Arts since 2014, and is a Director of the Maryland Wolf Trap Affiliate. Valerie is a professionally trained dancer who has performed all over the world. She specializes in contemporary dance, and uses her talent to bring arts-based learning to teachers and students in early childhood classrooms throughout the greater Baltimore and Washington, DC areas.
Valerie, who grew up in Long Island, NY, was first introduced to dance through her church at 11 years of age. Dance opened up a new world of possibilities and expression to her, and she quickly fell in love with the genre and wanted to share it with young people—to the extent that she built her career around it.
"I started officially training when I was 11 years old in Long Island with my church. It was the right opportunity for me to take my passion for dance to another level. With my church I learned how dance and the talents we are given are a gift, I learned that I had the ability to not only perform and reach audiences, but I also had a gift of teaching and a responsibility to mentor others," says Branch.  "My first dance teachers (Lynn Bullock and Denise Barnes) were so inspirational and pivotal in my career as a dancer. They believed in me and gave me opportunities that possibly would not have been afforded to me coming to dance so late."  
Recommended Posts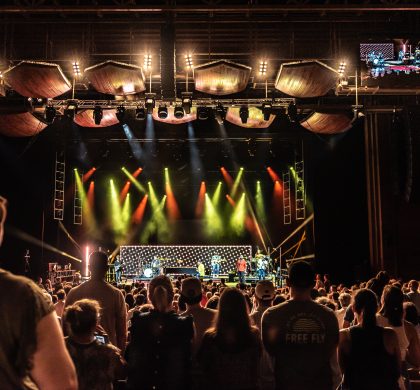 Dec 19, 2022 - Experience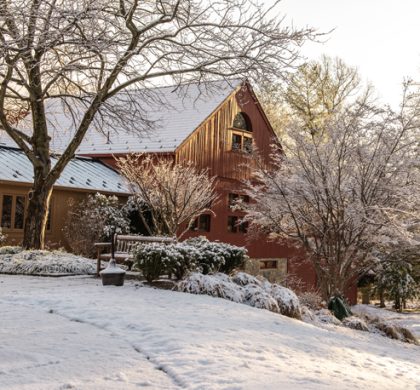 Dec 07, 2022 - Experience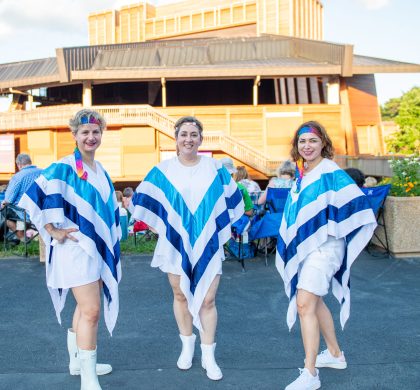 Oct 20, 2022 - Experience, For Kids