---
New Year, New Beginnings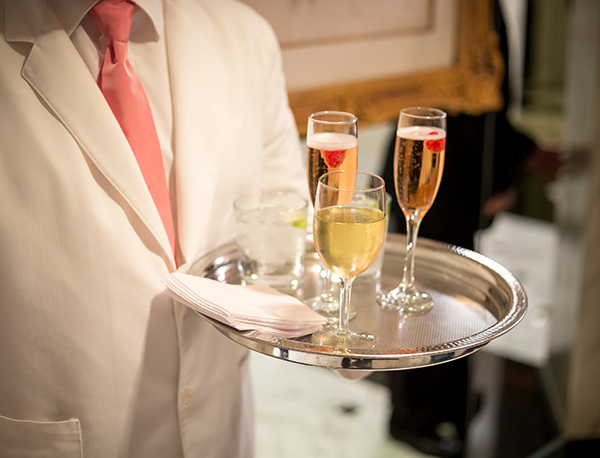 Dec 16, 2020
With 2020 coming to a much-anticipated close, it's time to reflect on "old acquaintances" and sing along to "Auld Lang Syne." Whether you're able to celebrate with a few close loved ones, or are having a quiet evening by yourself, here are some Wolf Trap-inspired ideas to help you settle in for a night of reflection, special treats, and hopeful music.
Take a Bite Out of 2021
Snack on these mouth-watering New Year's Eve Dippers as you count down the minutes to midnight! Shape them into numbers to form 2021 and serve them with your favorite dipping sauce. Better yet, spell out your favorite band name, just in case you plan to form one in the new year!
New Year's Eve Dippers
1/4 c. flour, for surface
1 can crescent-style dough
2 tbsp. melted butter
2 tbsp. freshly grated Parmesan
2 tsp. dried oregano
2 tsp. garlic powder
1/2 c. marinara, for serving
1. Preheat oven to 350° and line a large baking sheet with parchment paper. On a floured surface, roll out crescent dough. Cut into eight evenly sized squares. Cut each of those squares into four strips.
2. Form numbers/letters with the strips and place them side by side on a prepared baking sheet. Brush with butter and sprinkle with parmesan, oregano, and garlic powder. Bake for 12-15 minutes, or until golden. Serve with marinara.
A Sweet Start to a New Year
As Mark Twain once said, "Too much of anything is bad, but too much champagne is just right." Celebrate like a rock star for a night by holding a midnight toast with these festive and bubbly Champagne Cupcakes!
Champagne Cupcakes
1 box vanilla cake mix
1 3/4 c. champagne (or Prosecco), divided
1 c. (2 sticks) unsalted butter, softened
4 c. powdered sugar
1/2 tsp. pure vanilla extract
1/2 tsp. kosher salt
Gold sanding sugar, for garnish
1. Preheat oven to 350° and fill two cupcake pans with cupcake liners. In a large bowl, mix cake mix with 1½ cups champagne. Bake according to package directions and let cool completely before frosting.
2. Champagne frosting: in a large bowl, combine butter, two cups powdered sugar, vanilla, salt, and remaining ¼ cup champagne. Using a hand mixer, beat until smooth. Add the remaining two cups powdered sugar and beat until light and fluffy. Transfer to a piping bag fitted with a large star tip.
3. Pipe frosting onto cooled cupcakes and garnish with gold sanding sugar. Serve.
Find Your Music Resolutions
Miss attending your favorite concerts and seeing beloved singers on stage? Create some new music resolutions for 2021 and make a list of artists you'd like to learn more about during the year. Or plan out your dream list of artists and performances to try to see virtually or in person for 2021.
Ever wanted to learn an instrument? How about writing a song? Or taking a dance class? There's no better time than the fresh start of a new year, so add in some musical goals to your list of resolutions!
Music Motivation
Need some inspiration to help take on 2021? Listen to Wolf Trap's "New Year, New Beginnings" playlist for some great songs about new beginnings and empowerment!
Cheers to 2021!
Recommended Posts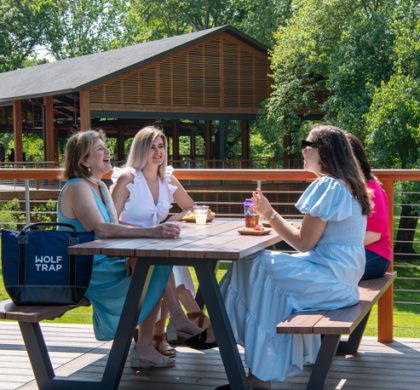 Jul 24, 2023 - Experience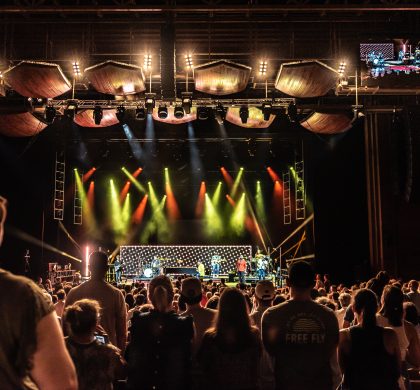 Dec 19, 2022 - Experience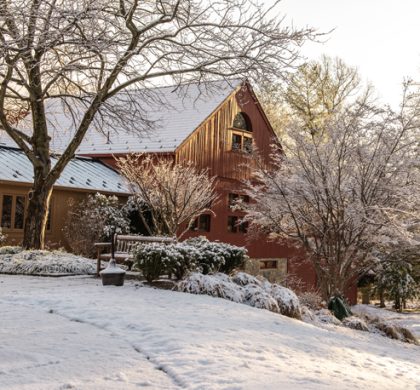 Dec 07, 2022 - Experience