---
Choosing Children's Books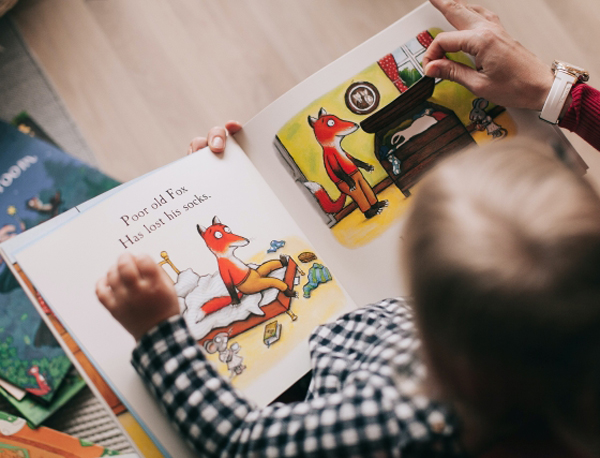 Dec 10, 2020
Who doesn't love curling up with a good book? At Wolf Trap, the Education team is always on the lookout for great new children's books. Several times a year, they hold book explorations with Teaching Artists to display the latest finds. So what do Laura Annunziata, Wolf Trap Education's Assistant Director of Professional Development, and her team look for in quality children's literature?
How to Pick a Book
Here are few "insider" tips for picking the right book for the children in your life.
Culturally Relevant
For children to be and feel included, they need to see themselves and their communities represented in a positive, meaningful way in the books we share with them. When possible, seek out stories and books about individuals, families, and communities that are written by authors within those communities.
Award Winners
Every year, the American Library Association awards the best of the best in children's literature, and these books often earn top marks with our book pickers. For children, look for Caldecott or Newberry Medal award-winners. For older readers, the National Book Awards also has a category for Young People.
Fact or Fiction?
Many readers—young and old—gravitate toward one specific genre or another, but we believe it's important to have a healthy mix of fiction and non-fiction in your library. Focus on subject matter that appeals to your reader and mix in new topics too; your young ones might be surprised by what piques their interest.
Attention to Detail
Look for books that provide clear attention to detail, whether through words or images. Books that are generous in their descriptive elements allow the reader to use their imaginations to build upon experiences the book offers.
Books Aren't Just for Reading (Really!)
For our Teaching Artists, books are a jumping-off point for further engagement, so when you are reading with a child, you can take it one step further! Ask them questions about what happens next. Create music or movements inspired by the characters, setting, or mood reflected in the story. Dramatize the characters with voices, puppets, costumes, or props. Reading provides a wonderful opportunity to interact with your child and use your imaginations together.
Good Reads
Now that you know some of the things Wolf Trap's Education team looks for, here are a few books that are popular with our education partners and Wolf Trap Teaching Artists:
Book Series: Goodbye Autumn, Hello Winter; Goodbye Winter, Hello Spring; Goodbye Spring, Hello Summer; Goodbye Summer, Hello Autumn by Kenard Pak (Author/Illustrator)
This series of illustrated books walks children through the changing seasons. Wolf Trap Teaching Artists use these stories to explore STEM topics like weather, habitats, and seasonal changes.
The Big Umbrella, by Amy June Bates (Author/Illustrator) and Juniper Bates (Author)
Author/Illustrator Bates and her 11-year-old daughter highlight a world where everyone fits comfortably and shine for who they are individually. Teaching Artists enjoy integrating drama and movement with this story to explore how to create a welcoming and responsive community. Pair your reading with the children's song "Under the Big Umbrella" by Brady Rymer and the Little Band That Could.
Jabari Jumps, by Gaia Cornwell (Author/Illustrator)
Jabari visits his local swimming pool with his father and younger sister, and successfully confronts his fear of heights on the diving board. Wolf Trap Teaching Artists enjoy using this book to explore emotions with young children, for its illustrations of movement, and its depiction of shared family time.
Excellent Ed, by Stacy McAnulty (Author) and Julia Sarcone-Roach (Illustrator)
Ed, the dog, is part of a family that he very much admires. This story follows his exploration of what makes him and his place in the family unique and special. Teaching Artists use the book to create movement and drama experiences that allow young children to "try on" a variety of emotions.
For the Music Lover
Not to be outdone, the Children's Theatre-in-the-Woods team couldn't help but chime in with titles from a few of their favorite children's performers:
Can You Canoe? and Other Adventure Songs, by The Okee Dokee Brothers (Authors), Brandon Reese (Illustrator)
The Grammy Award-winning The Okee Dokee Brothers celebrate the beauty of nature and the joys of being outdoors and unplugged.
Thousand Star Hotel, by The Okee Dokee Brothers (Authors) and Brandon Reese (Illustrator)
In their second children's book, The Okee Dokee Brothers create a fanciful story inspired by the folktale "The Fisherman and His Wife," about the things we wish for and the things we really need.
Hello, Friend/Hola, Amigo, by Andrés Salquero (Author) and Illustrator Sara Palacios (Illustrator)
Latin Grammy Award-winning children's musical duo 123 Andrés brings us a bilingual friendship song in board book form, based on their hit song.
Acoustic Rooster and His Barnyard Band, by Kwame Alexander (Author), Tim Bowers (Illustrator)
Recommended by Children's Theatre-in-the-Woods performer Uncle Devin, the Newberry Award-winning author Kwame Alexander tells the story of a jazz-loving rooster who enlists the help of his fellow barnyard-dwelling friends to win his farm's talent show.
---
Happy reading!
Recommended Posts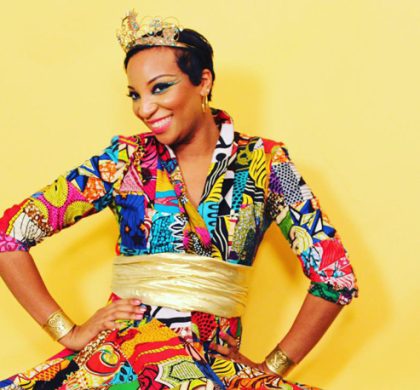 Jul 06, 2023 - Education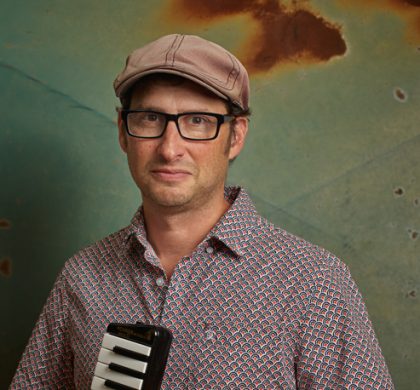 Jun 22, 2023 - Education