---
Thanksgiving Ideas to Gobble Up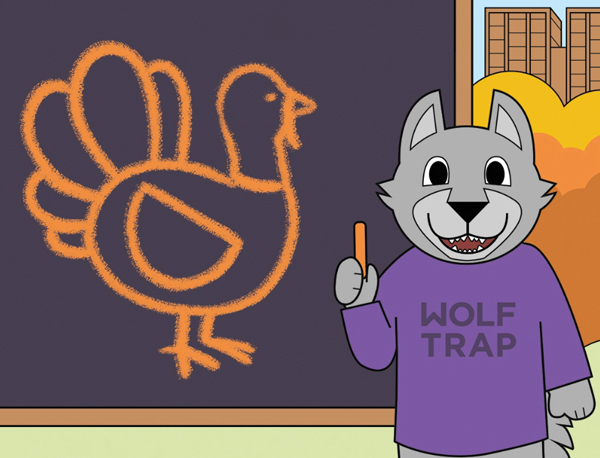 Nov 13, 2020
Thanksgiving is almost here, and although holiday gatherings will likely be smaller this year, it's still the season to cozy up around the dinner table and share food and festivities with those who are close. Gobble up these recipes and ideas for your at-home celebration.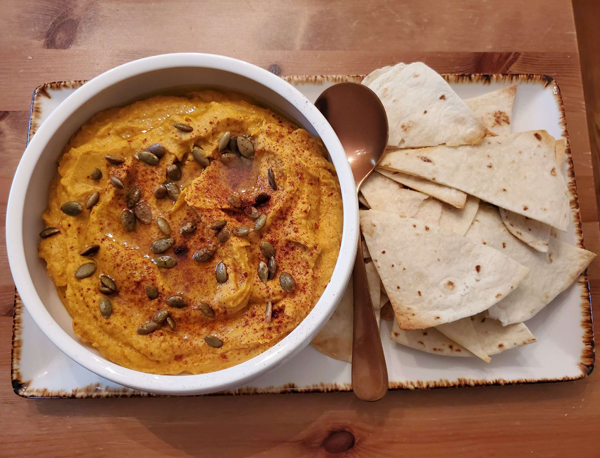 It's ALL about what's on the table for this fall feast. This quick recipe is perfect for snacking on while the turkey is cooking. Make it your own by adding your family's favorite garnishes and pita bread to dip.
1 can chickpeas
2/3 cup pumpkin puree (not pie filling)
2 tablespoons tahini
2 cloves garlic
1 lemon juiced (2 tablespoons)
1 ½ tablespoons extra virgin olive oil
½ teaspoon cumin
½ teaspoon salt
¼ teaspoon ground cinnamon
¼ teaspoon paprika
Garnish (optional): chopped parsley, sesame seeds, paprika, extra virgin olive oil
Place all the ingredients into a food processor and blend until smooth, scraping down the sides as needed. Add more olive oil or water if it's too thick. Taste and adjust seasonings.
Put the savory pumpkin hummus into a bowl, drizzle with olive oil, and garnish with sesame seeds, chopped parsley, and paprika.
Serve immediately or cover and refrigerate for up to 4 days.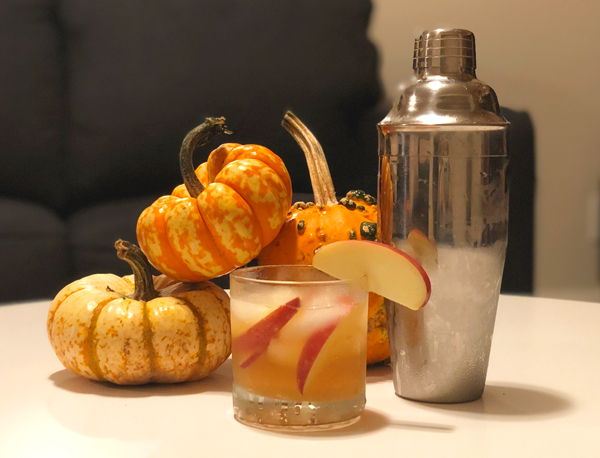 Drink: Apple Ginger Bourbon Smash
Bring the orchard to your armchair with this refreshing cocktail.
1.5 oz Bourbon
.5 oz triple sec or dash orange bitters
Juice of ½ lemon
¼ cup fresh apple cider (or unsweetened apple juice)
Ginger beer for topping
Garnish (optional): Apple slices or cinnamon sticks
Combine Bourbon, triple sec, lemon juice and apple cider in a cocktail shaker with ice.
Shake until you feel the outside of the shaker starting to get cold, and then strain into small glass filled with ice, about ¾ full.
Top with ginger beer and garnish with apple slices or cinnamon
Activity: What Are You Thankful For?
It's the season to be thankful, and we're thankful for all the wonderful fans who love us and continually support Wolf Trap's efforts year after year. Print out this coloring activity sheet and have each family member pause and reflect on what they are thankful for this year.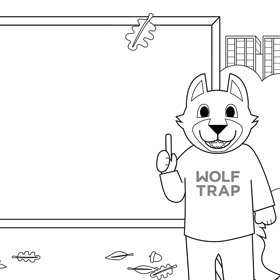 Just Add Music: Thankful & Grateful
We know that music moves us and are grateful for it now and always. Take a listen to this gratitude-inspired playlist featuring The Avett Brothers, Mary Chapin Carpenter, Josh Groban, Earth, Wind & Fire, and more.
Leftovers: What to Eat the Next Day
What to do with Turkey Day leftovers? After spending many hours cooking Thanksgiving recipes you should be able to enjoy the food for more than just one meal. Here's a recipe to make a delicious sandwich out of leftover stuffing, turkey, mashed potatoes, and cranberry sauce the next day.
We hope you have a happy, music-filled Thanksgiving!

Recommended Posts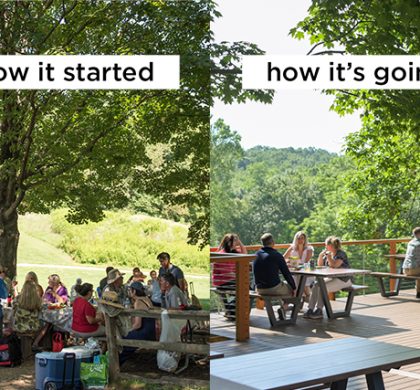 Aug 21, 2023 - Foundation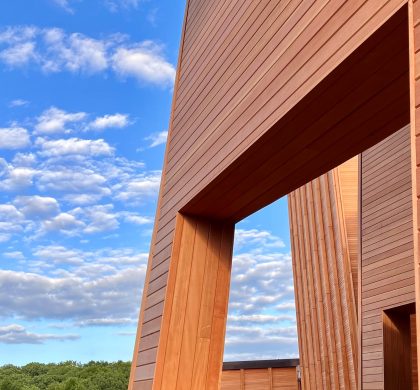 May 28, 2022 - Experience, Foundation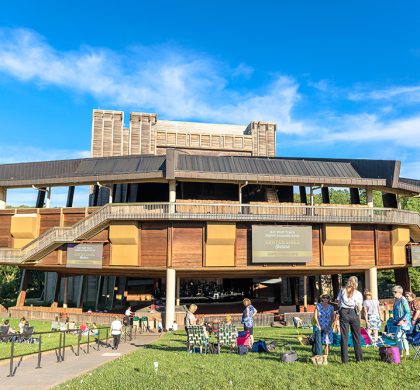 Dec 20, 2021 - Experience, Foundation