---
Local Heroes Recognized for Building Community Resiliency Through the Arts
Sep 02, 2020
Throughout a 30 year partnership, Wolf Trap Foundation for the Performing Arts and The Boeing Company have found innovative ways to enhance the nation's cultural life and ensure the arts remain accessible and affordable for the broadest possible audience, including members of the military. With a shared vision to harness the power of the performing arts to enrich and change lives, Boeing has enabled Wolf Trap to welcome and celebrate military families, veterans, and the community as part of our dynamic and diverse audience.
While we are not able to gather for in-person performances this summer, Wolf Trap continues to present enriching arts experiences through Park Pop-Ups, generously supported by Boeing. The Park Pop-Ups series features virtual performances by favorite local artists, released every Saturday from July 4 to August 29. Each performance was recorded live at Wolf Trap National Park and all are currently available for digital streaming to bring a small piece of the Wolf Trap summer to your home.
Recently, Wolf Trap and Boeing launched the Boeing Salutes Our Local Heroes series, honoring members of the armed forces, frontline and healthcare workers, teachers, and those who help keep the community safe, healthy, and connected. Each Wolf Trap Park Pop-Up released in August featured a Boeing Local Hero. These five heroes were nominated for their service to the country and the work they do using the arts to build community resiliency.
The current health crisis has caused significant disruptions within our community and nation. Through these heroes' gifts of stand-up comedy, storytelling, music, fine art, and woodworking, each of these individuals is inspiring others to celebrate diversity, inclusion, and ultimately making our community a better place.
Boeing Local Heroes salutes Major Anne Barlieb, Staff Sergeant Adam Keys, Kristin Ramsey, Colonel Ian Dinesen and family, and Sergeant First Class David DuBois.
Join us in honoring these heroes by watching a virtual performance by the U.S. Marine Band's Free Country Acoustic Quartet premiering Friday, September 11 on Wolf Trap's website.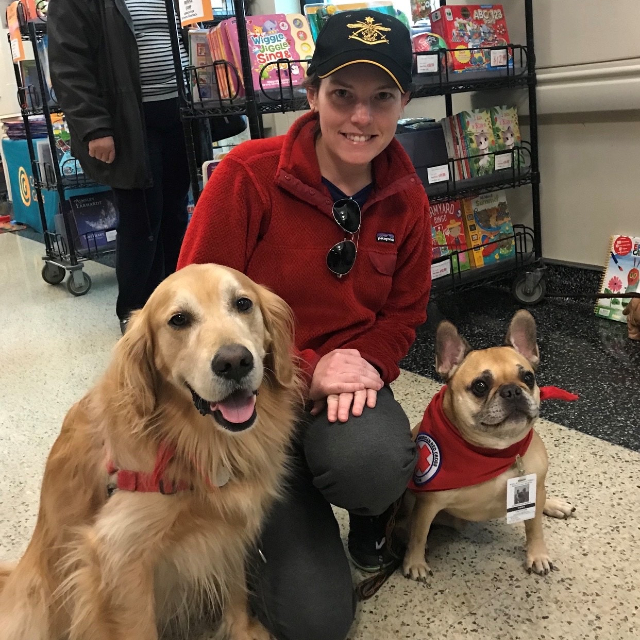 Major Anne Barlieb
Major Anne Barlieb, Combat Helicopter Pilot and Wounded Warrior, is a storyteller and writer. During her military service, Barlieb suffered from a traumatic brain injury and attempted suicide. Multiple medical issues led to her premature retirement and a stressful, violent transition to civilian life. Since retirement, Barlieb has made it her top-priority to live in the present and show compassion for herself and others.
In 2017, Barlieb joined the DogTag Inc. Fellowship Program. As part of this military-focused entrepreneur incubator, connected with Georgetown University, she spent five months of introspection and developing small business skills. From that experience, Barlieb uncovered a love for storytelling and writing. She continues to share her experiences through local service groups including Community Building Art Works and Warrior Writers to help others find hope during challenging times.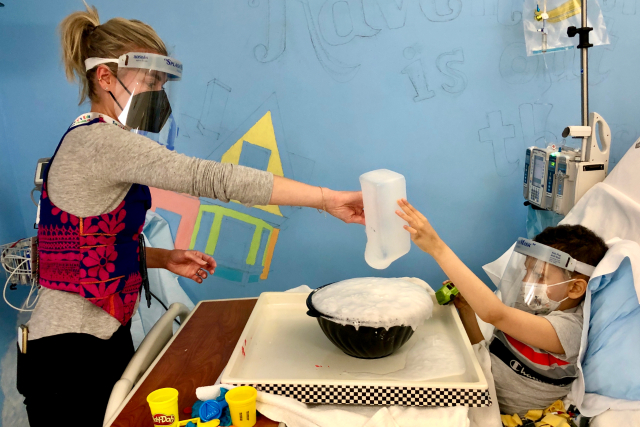 Kristin Ramsey
Kristin Ramsey, Art Therapist and Therapeutic Yoga Instructor, works locally at a Military Treatment Facility in collaboration with Tracy's Kids and Henry Jackson Foundation for the Advancement of Military Medicine. Ramsey was entrusted with starting the first pediatric oncology art therapy program at the facility and has touched the lives of hundreds of children and families in the region.
Ramsey shares, "A cancer diagnosis is a life-altering event and affects the whole family. Because of that, I use art therapy to help patients and their loved ones cope with the emotional stress and trauma the journey brings with it." Throughout the pandemic, Ramsey has continued to work with young patients and inspires them to explore their emotions through art and movement.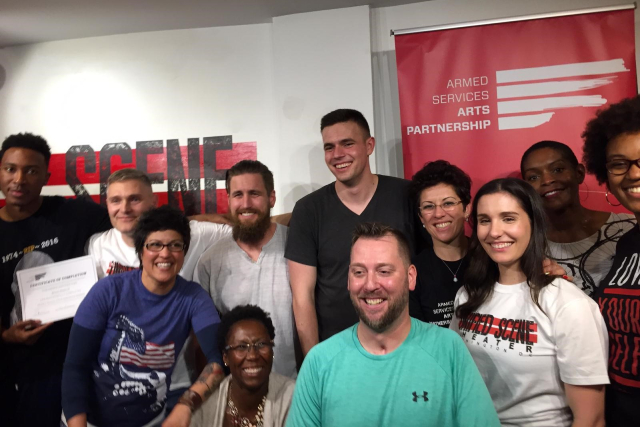 Staff Sergeant Adam Keys
Staff Sergeant Adam Keys was injured in the line of duty 10 years ago by an improvised explosive device. As a triple amputee, he has overcome obstacles and persevered to accomplish many goals—including hiking Mount Kilimanjaro. Through it all, Keys never lost his sense of humor. After being released from Walter Reed Medical Center, he took the advice of a mentor and friend to learn the art of stand-up comedy.
Thanks to the Armed Service Arts Partnership, Keys participated in a Comedy Bootcamp that helped develop his talent and gave him the chance to perform a five-minute set at DC Improv. Since then, he has performed across the Greater Washington, D.C. region. While theaters are closed during the pandemic, Keys has participated in several virtual improv and comedy nights to continue sharing his story and motivate others through laughter.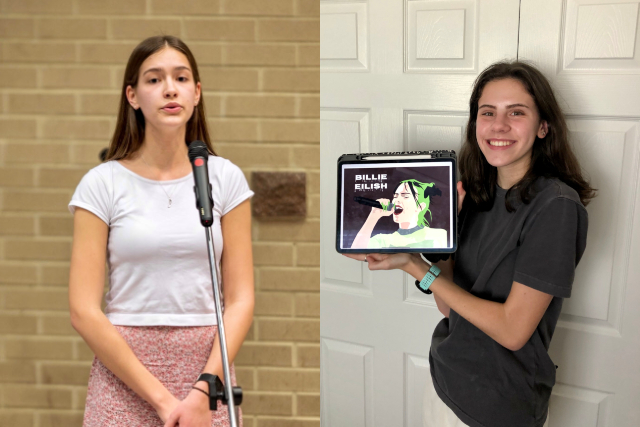 Colonel Ian Dinesen
Colonel Ian Dinesen and his family have lived around the world throughout his career, but they now call Northern Virginia their home. Colonel Dinesen currently serves as the Security Force Group Commander at Joint Base Andrews. With his wife, Andia Dinesen, they have traveled to 12 assignments in 19 years while raising two talented daughters—McKenzie, a vocalist (pictured left), and Mina, a visual artist (pictured right).
McKenzie Dinesen was recently profiled by the Military Child Education Coalition (MCEC) magazine as a talented singer and school leader. She is currently the president of her school's chapter of Student2Student, where she and her sister work to create a welcoming environment for new peers, particularly for military families. Through her S2S service, Dinesen was selected to participate in MCEC's Frances Hesselbein Student Leadership Program—a week-long, intensive experience to build skills through personal and small group settings. In the future, Dinesen hopes to use her leadership skills through military service.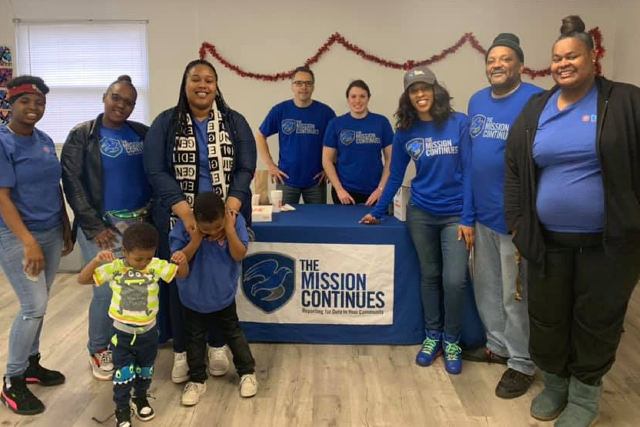 Sergeant First Class David DuBois
Sergeant First Class David DuBois has served the U.S. Army for over 32 years, including 20 years of active duty. He currently works as a Security Specialist at the Pentagon, but fulfills his passion for serving others through service projects in his community. DuBois leads The Mission Continues Washington DC Platoon, providing an opportunity for veterans to continue serving in under-resourced communities.
Throughout the COVID-19 pandemic, the Platoon has supported the Douglass Community in southeast D.C. (Ward 8). By maintaining the community center's urban garden, holding food drives, and increasing capacity and storage space in the facility The Mission Continues has allowed them to serve more of their diverse community members. DuBois particularly enjoys projects where he can use his carpentry and woodworking skills, such as building outdoor classrooms and urban gardens.
---
Join us in honoring these heroes by watching a virtual performance by the U.S. Marine Band's Free Country Acoustic Quartet premiering Friday, September 11 on Wolf Trap's website.
Recommended Posts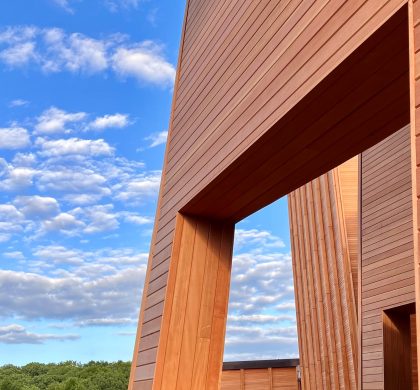 May 28, 2022 - Experience, Foundation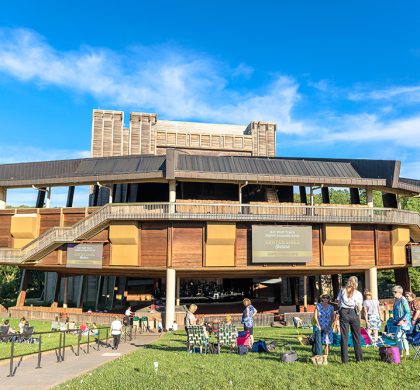 Dec 20, 2021 - Experience, Foundation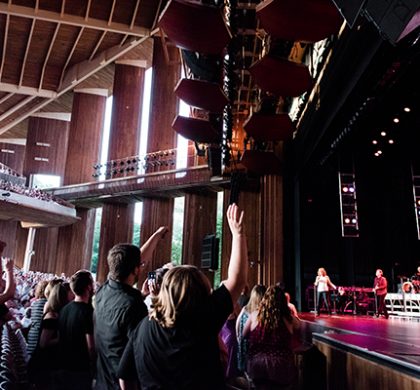 Mar 23, 2021 - Foundation, Summer