---
Wolf Trap Picnic at Home Recipes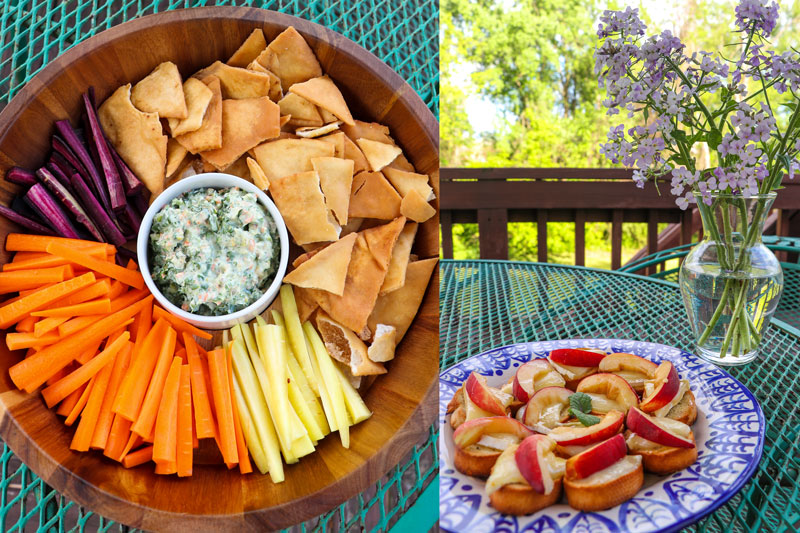 Jul 01, 2020
Now that summer is here, relive your memories of picnics at the Filene Center! Host your very own backyard picnic with scrumptious seasonal recipes straight from Executive Chef Chris Faessen and paired with a delicious cocktail by Jaana Moilanen, Manager of Special Events Catering.
Start by getting your daily dose of veggies with a tangy Kale and Yogurt Dip, served with your choice of pita chips or crudités. Then, splurge on some sweet and savory Peach Crostini to round out the appetizer menu. Brush up on your grilling skills and chow down on hearty Honey Porter Chicken Skewers for the main course, and don't forget a refreshing Mason Jar Sweet Tea Vodka Lemonade Mojito cocktail to sip on as you sing along to your favorite tunes.
So get outside, pop on your favorite playlist, and make your next meal a musical one!
---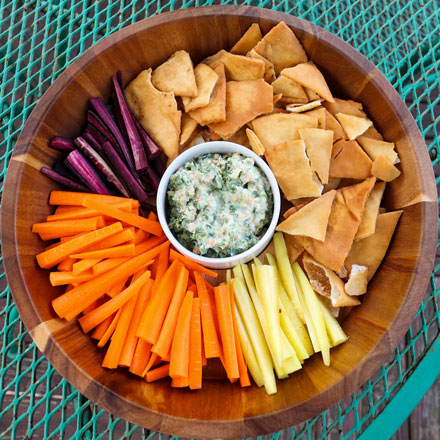 Kale & Yogurt Dip
Ingredients
8 oz container 2% Greek yogurt
3 ⅓ tbsp mayonnaise
1 ¼ tbsp agave nectar
1 ¼ c finely chopped kale
1 ¼ c finely chopped spinach
1 ¼ c scallions, finely chopped
⅓ c water chestnuts, finely minced
⅓ c red bell pepper, finely minced
⅓ c carrot, finely minced
3 cloves garlic, finely minced
1/2 tsp onion powder
1/2 tsp garlic powder
1/2 tsp dill weed
Salt and pepper to taste
Directions
Combine all ingredients in a bowl and mix well to combine.
Refrigerate for at least a few hours before serving to allow flavors to meld.
Taste and season with more salt and pepper if desired.
Serve with pita chips and/or crudités.
Switch it up:
Don't have or don't like a few of the herbs and spices? No sweat. Just leave them off or swap them out for similar ingredients you have on hand according to your taste preferences.
---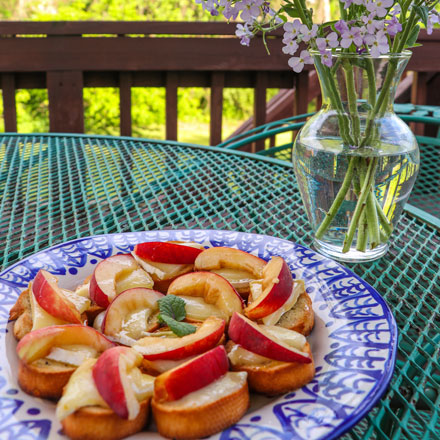 Summer Peach Crostini
Ingredients
1 French baguette, cut into ½" slices
2 tbsp olive oil
Pinch of salt and pepper
2 peaches, pitted and cut into thin slices
8 oz cambozola cheese
About 2 tbsp honey
Directions
Preheat oven to 400° F.
Place sliced baguettes on sheet tray and drizzle with olive oil, season the baguettes with the salt and pepper. Bake for 7-10 minutes till the baguettes are lightly browned and crisp.
Remove from oven and arrange peach slices over the crostini, about 2-3 slices per piece.
Divide cheese into pieces and arrange on top of the peaches, then bake for an additional 5-10 minutes, or until the cheese is melted and the peaches have softened.
Remove from oven and drizzle with honey, serve warm or room temperature.
Switch it up:
Not a fan of blue cheeses? Substitute cambozola for a milder soft cheese like brie or camembert. Or, if you want an even stronger taste, try gorgonzola for an extra kick!
---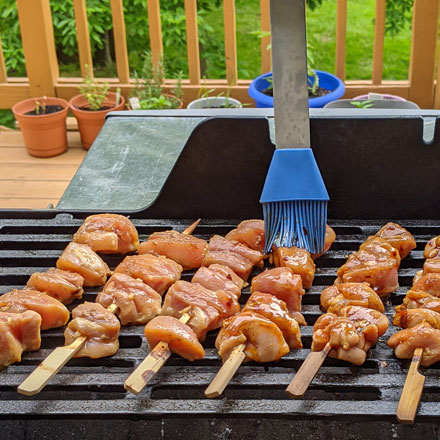 Honey Porter Glazed Chicken Skewers
Ingredients
2 cloves garlic, grated with a microplane (or minced)
⅓ c honey
½ c porter or stout beer
1 tsp red pepper flakes
½ tsp Dijon mustard
¼ c soy sauce
¼ tsp pepper
1 tbsp olive oil
¼ c chopped shallots (about 1 medium shallot)
6 boneless, skinless chicken thigh fillets, cubed
Oil for the grill
Chopped cilantro for garnish (optional)
Directions
In a small bowl whisk together the garlic, honey, porter, red pepper flakes, mustard, soy sauce and pepper. Add chicken cubes; refrigerate at least 1 hour or overnight at most.
Remove the chicken from marinade (reserve the marinade) thread the chicken through wooden skewers.
In a pot over medium high heat, add the olive oil and shallots. Sauté until shallots have softened, about 5 minutes. Add marinade and boil, stirring frequently, until reduced and thickened, about 8 minutes.
Grill or oven cooking:

Grill Cooking:

Preheat the grill to medium high, brush grill lightly with oil, brush chicken with the glaze and place on grill. Brush with glaze and turn every 2-4 minutes until cooked through, about 10 minutes.

Oven Cooking:

Preheat the oven to 400° F. Place chicken on a baking sheet covered with aluminum foil. Brush liberally with glaze. Roast for 30-40 minutes, brushing with glaze every 8-10 minutes until cooked through.

Sprinkle with chopped cilantro prior to serving.
Switch it up:
For a vegetarian-friendly alternative, use this same glaze on tofu or veggie skewers!
---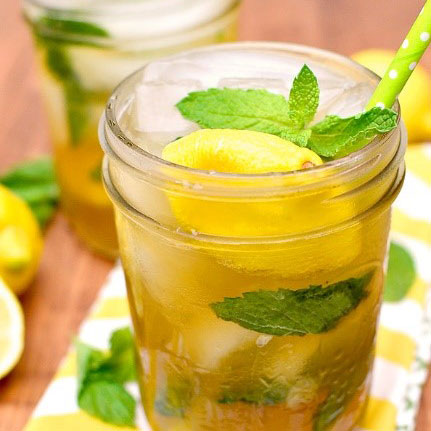 Mason Jar Sweet Tea Vodka Lemonade Mojito
Ingredients (serves 2)
1 lemon
10-12 fresh mint leaves
4 fl. oz. sweet tea vodka
8 fl. oz. lemonade
Ice
Equipment
(2) 16-oz Mason jars with lids
Muddler or wooden spoon
Directions
Squeeze half a lemon into each Mason jar and then place lemon halves in to the jars.
Add 5-6 fresh mint leaves to each jar. Muddle mint and lemon with a muddler or wooden spoon.
Fill jars with ice. Add 2 oz. sweet tea flavored vodka and 4 oz. lemonade to each jar.
Screw on top and shake to combine and serve.
Pro Tips:
To make ahead, muddle lemon and mint in mason jars, then add vodka and lemonade. Screw on top then refrigerate until ready to drink. Add ice then shake and serve!
Popular sweet tea vodka brands: Firefly, Deep Eddy, Jeremiah Weed.
Switch it up:
If you prefer a less sweet drink, substitute club soda for some of the lemonade!
Bon appétit!
Recommended Posts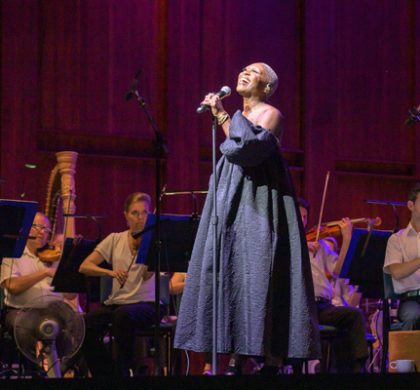 Jul 07, 2021 - Summer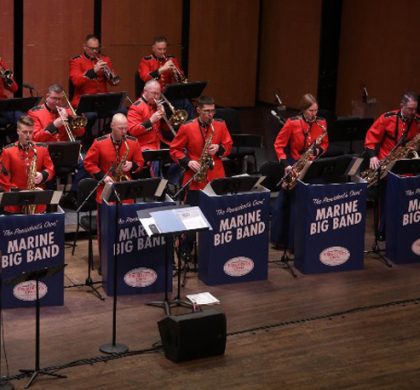 Jul 02, 2021 - Summer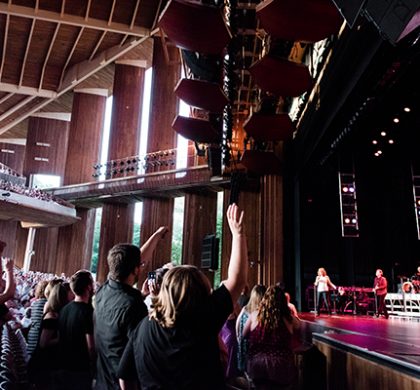 Mar 23, 2021 - Foundation, Summer