---
This Summer Plan a Firefly Party – At Home!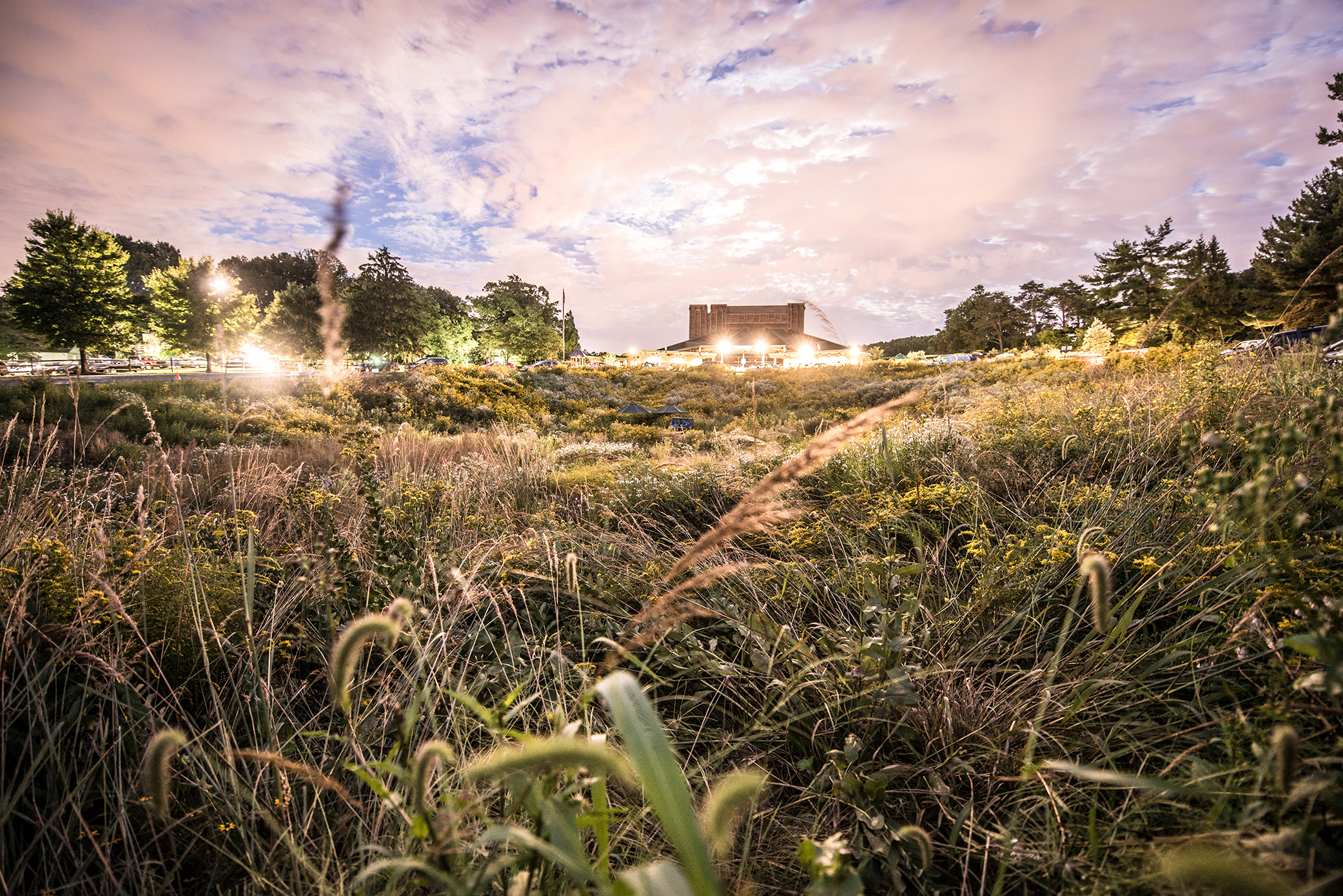 Jun 15, 2020
For many in the Washington D.C. area, fireflies mean the summer season has officially arrived! These magical little light bugs only make a brief appearance just before sunset during June and July, with their twilight luminescence officially signaling warmer weather. Wolf Trap's Special Events team invites you to celebrate these backyard visitors at home and introduce young nature-lovers to the age-old tradition of catching fireflies!
Catching Fireflies
Start building your firefly catcher by gathering spare canning jars from around the house to decorate. Jars whose lids have gone missing are perfect—you can place a square of cheesecloth or plastic wrap over the top of the jar and secure with twine or a rubber band. If using fabric or press-n-seal as a cover, don't forget to poke a few air holes! Lastly, use ribbon or picture-hanging wire to create a convenient carrying handle, and your jar is ready for action.
Experienced firefly chasers know the highlight of the evening comes at the end when the bioluminescent party guests are released back into nature to rejoin their firefly families. At the end of the night, wave farewell to your new firefly friends and share these important parting words with your little ones: Let your light shine to be seen.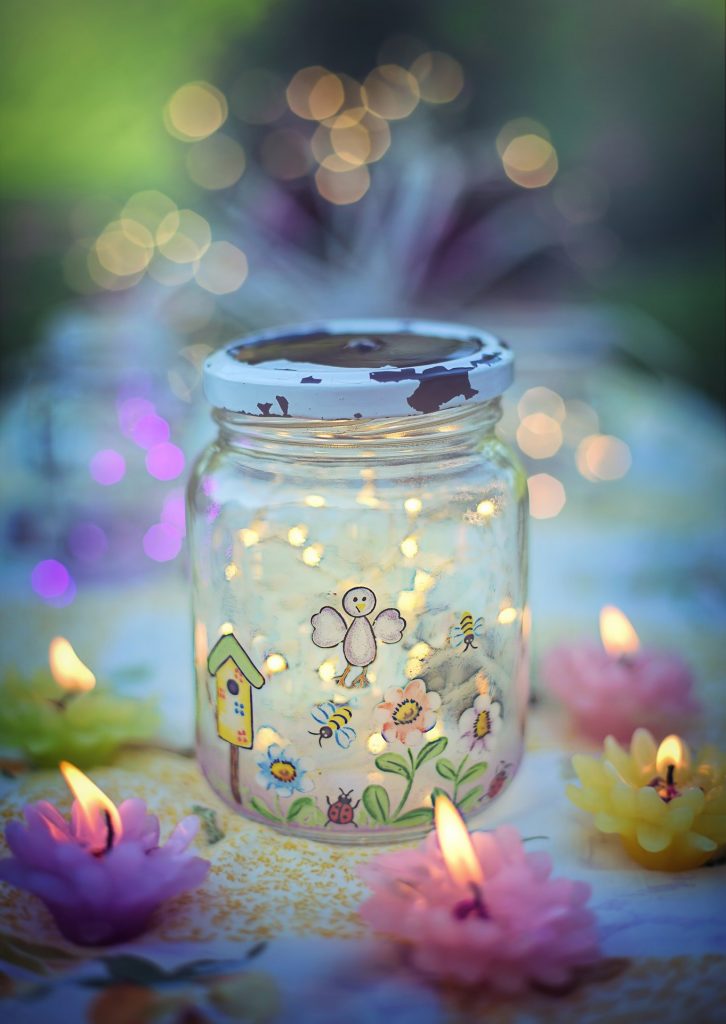 Bug Juice
Remember the delicious taste of "bug juice" from your childhood? Now is the perfect time to bring it back! Chill individual mason jars of "bug juice" and small water bottles in a large tub of ice for bug catchers looking to quench their thirst.
Ingredients:
Kool-Aid Mix
Freshly squeezed lemon or lime juice (about half a fruit)
Water
Colorful gummy candies (we like gummy worms for this recipe!)
Sugar (optional)
Recipe:
Place your Kool-Aid Mix into a bottle of water or large pitcher.
Add freshly squeezed lemon or lime juice.
Add sugar to taste (optional).
Stir well and have the little ones add in some gummy candies and worms.
Enjoy!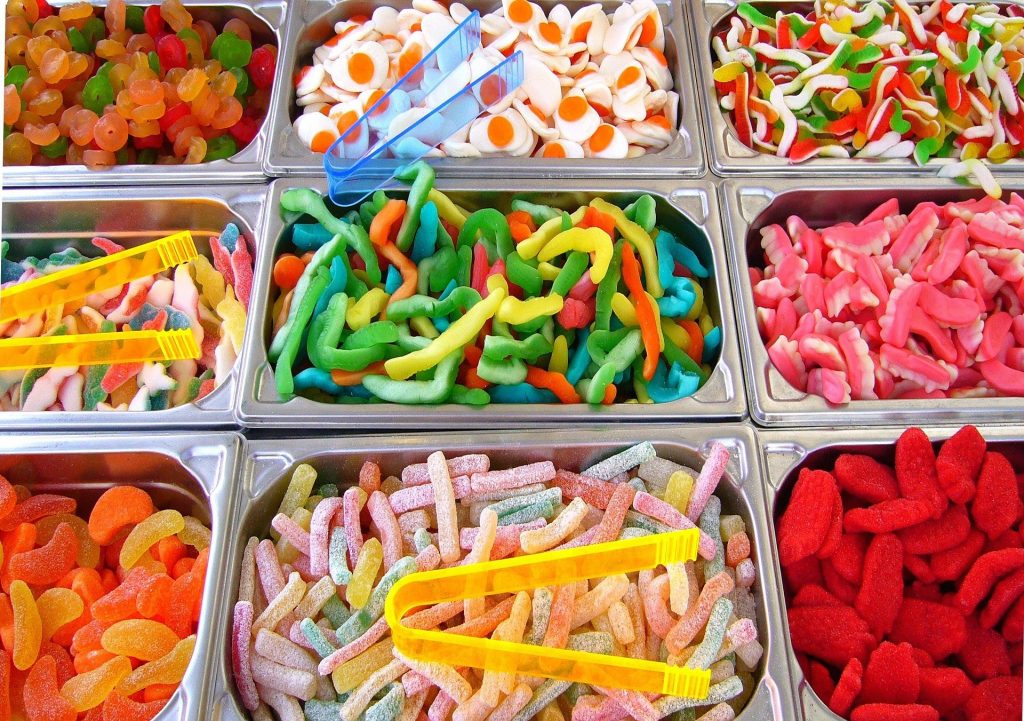 Get Glowing
At dusk, summon young firefly chasers to your backyard dressed in eveningwear befitting the occasion: their pajamas, of course! Hand out glow stick bracelets, necklaces, and headbands—functional accessories that help keep them visible as the sun dips below the horizon. Don't forget to wear yours too, so you're easy to find for assistance!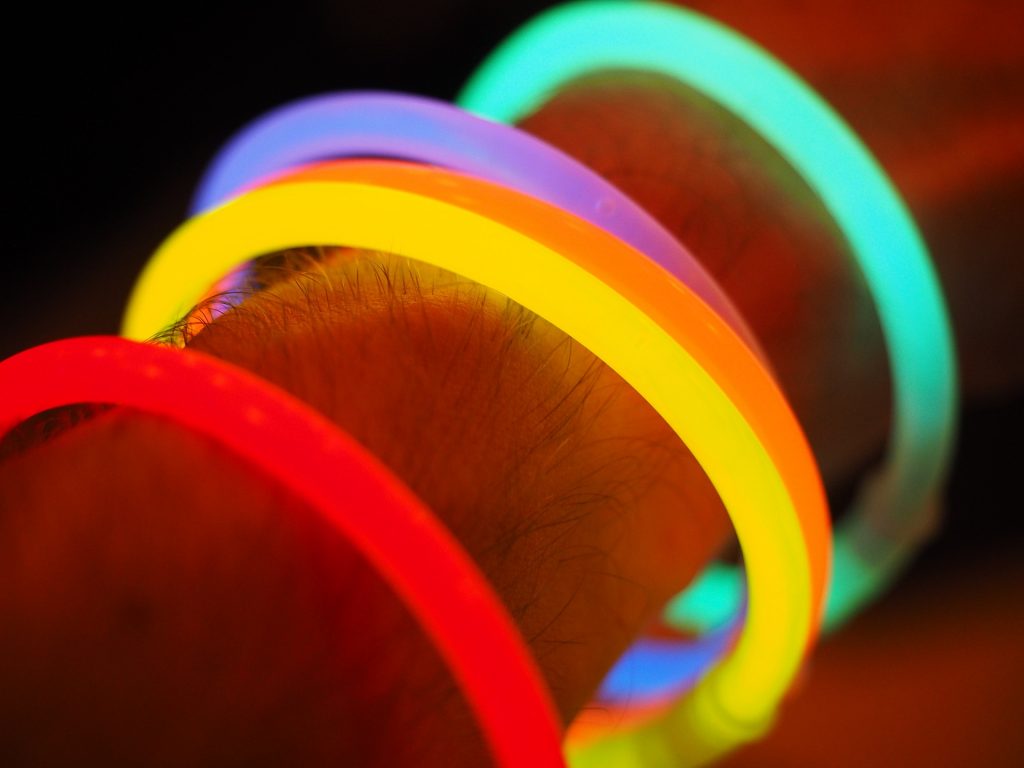 Glow-in-the-Dark Bowling
Glow-in-the-Dark Bowling is a fun game that can be played year-round, providing plenty of giggles and smiles.
You'll need:
10 water bottles
10 glow sticks in a variety of colors
A round ball (preferably a soccer ball)
To play:
Remove labels from your water bottles.
Fill bottles with water, leaving some space for your glow sticks.
Crack the glow sticks to activate them (according to package directions) and drop one glow stick in each bottle.
Replace the lid on the bottle securely.
Line up the bottles like bowling pins: The back row will contain four pins, the row in front of it will contain three bottles, the row in front of that will contain two bottles, and only one bottle will remain in the front row.
Start bowling!
Light Up the Night
As the evening winds down, captivate young firefly catchers with a little light show of your own! Pass out sparklers to adults who can assist younger children in writing their name in the night sky.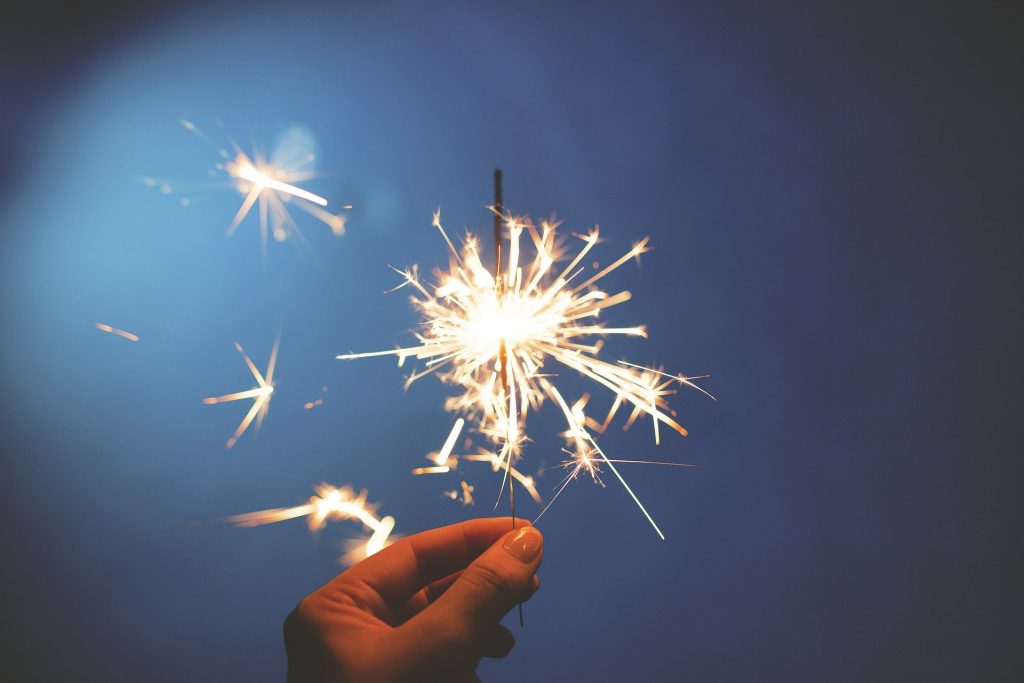 Don't forget to share your Firefly Party experience with friends and family—and with us! Tag us and use the hashtag #WolfTrap when posting photos. We'd love to see your summer family fun on Facebook, Twitter, and Instagram!
Recommended Posts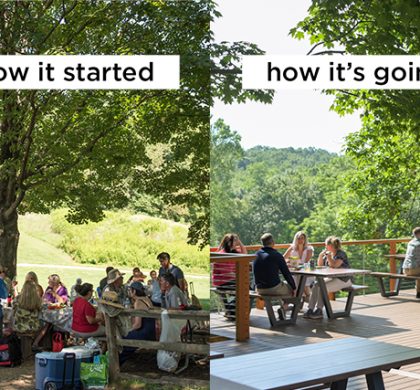 Aug 21, 2023 - Foundation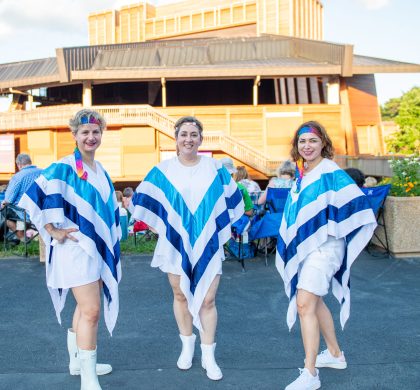 Oct 20, 2022 - Experience, For Kids