---
Strawberry Cream Crown Cake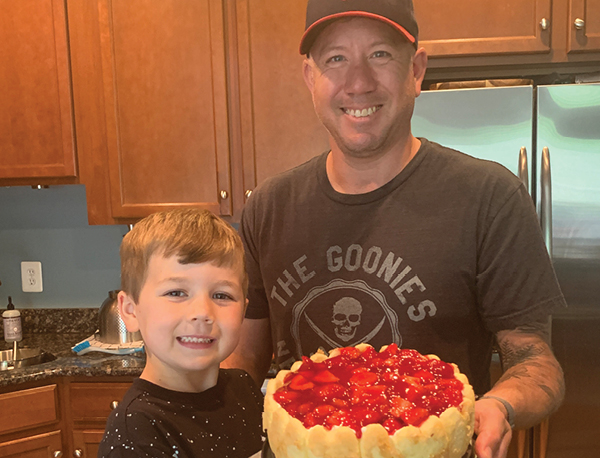 May 22, 2020
What's summer without a sweet treat? After picking strawberries at a local farm, Wolf Trap's Executive Chef Chris Faessen shares a crowd-pleasing cake that he and his son created together. This delectable and easy dessert is perfect to make with the kiddos and is sure to put a smile on anyone's face!
"This was my wife's grandmother's recipe. We always make it every year with the first batch of fresh strawberries we pick. Food has a way of triggering memories, and every time we eat this, it take me back to my wife's family table. It reminds me of all the good times we had with her grandparents, and now we share those memories with our children."

A Note from Chef Chris
Strawberry Cream Crown Cake
2 Packages (3 oz. each) of Lady Fingers
1 Package (8 oz.) Philadelphia Cream Cheese, softened
½ Cup of sugar
1 Container (8 or 9 oz.) of Cool Whip
½ Teaspoon of vanilla
1 Can (21 oz.) Strawberry Pie Filling or Strawberry Glaze
2-3 Pints of in-season fresh strawberries (depending on size of berry)
Using a spring form pan, tightly pack with about half of the Lady Fingers around the side and bottom.
Beat together the cream cheese, sugar, and vanilla until creamy.
Gently, but thoroughly, fold in Cool Whip until well blended.
Spread a layer of the cream cheese mix on top.
Top with remaining Lady Fingers, then spread the remaining cream cheese mix on top.
Cover and chill for 4 hours or overnight.
Top with Strawberry Glaze.
Strawberry Glaze
Wash and trim fresh strawberries. Cut in half depending on size.
If using Strawberry Pie Filling, puree the filling. Gently toss the puree/glaze with fresh strawberries.
Spread strawberries and glaze on top of cream cheese mix.
Cover and refrigerate several hours before serving.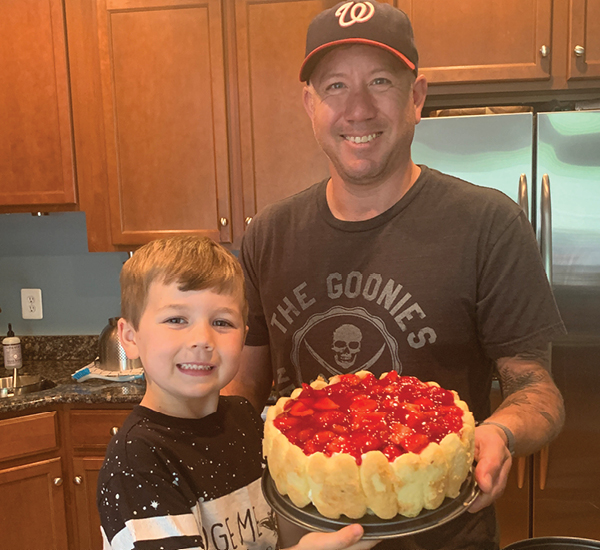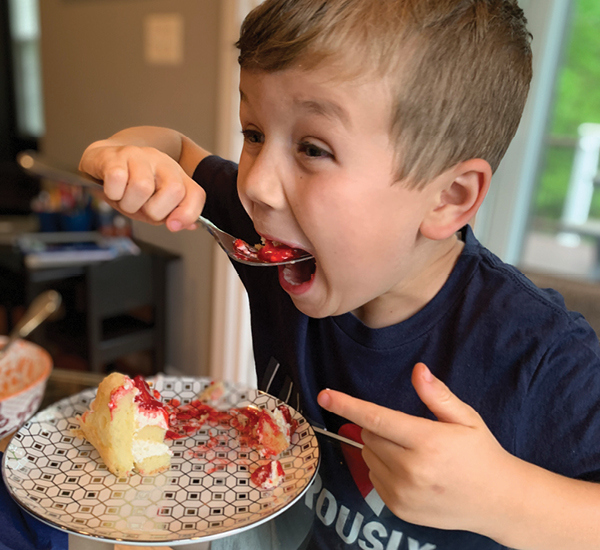 Recommended Posts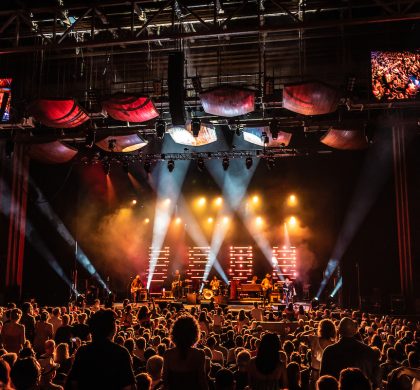 May 23, 2023 - Summer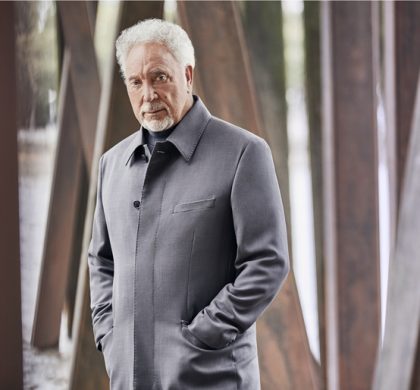 Sep 14, 2022 - Summer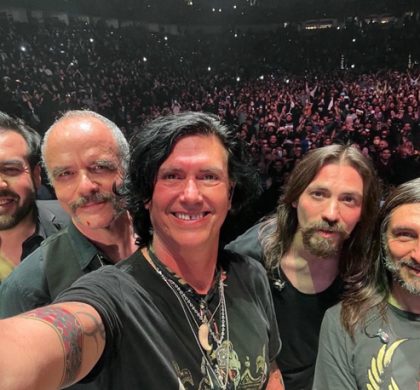 Aug 30, 2022 - Summer